I finally founds some AMS Jackson & Sharp coaches at a reasonable price so I jumped on them. I've been running out-of-scale Bachmann cars with small engines and keeping them in the background of photos. I can finally bring the passenger train to the foreground!
After repairing some shipping damage, C&S #s 73 and 75 made their inaugural test run over the line today. These cars are heavy and have a lot of drag. C-19 #8 pulling the two cars and a short caboose began to slip on the steep grade passing the new planters…

Diesel M-11 was called in to help, and with the extra power I was successful at getting the train up the hill and around the wye. Here there are rounding Coal Dump Curve…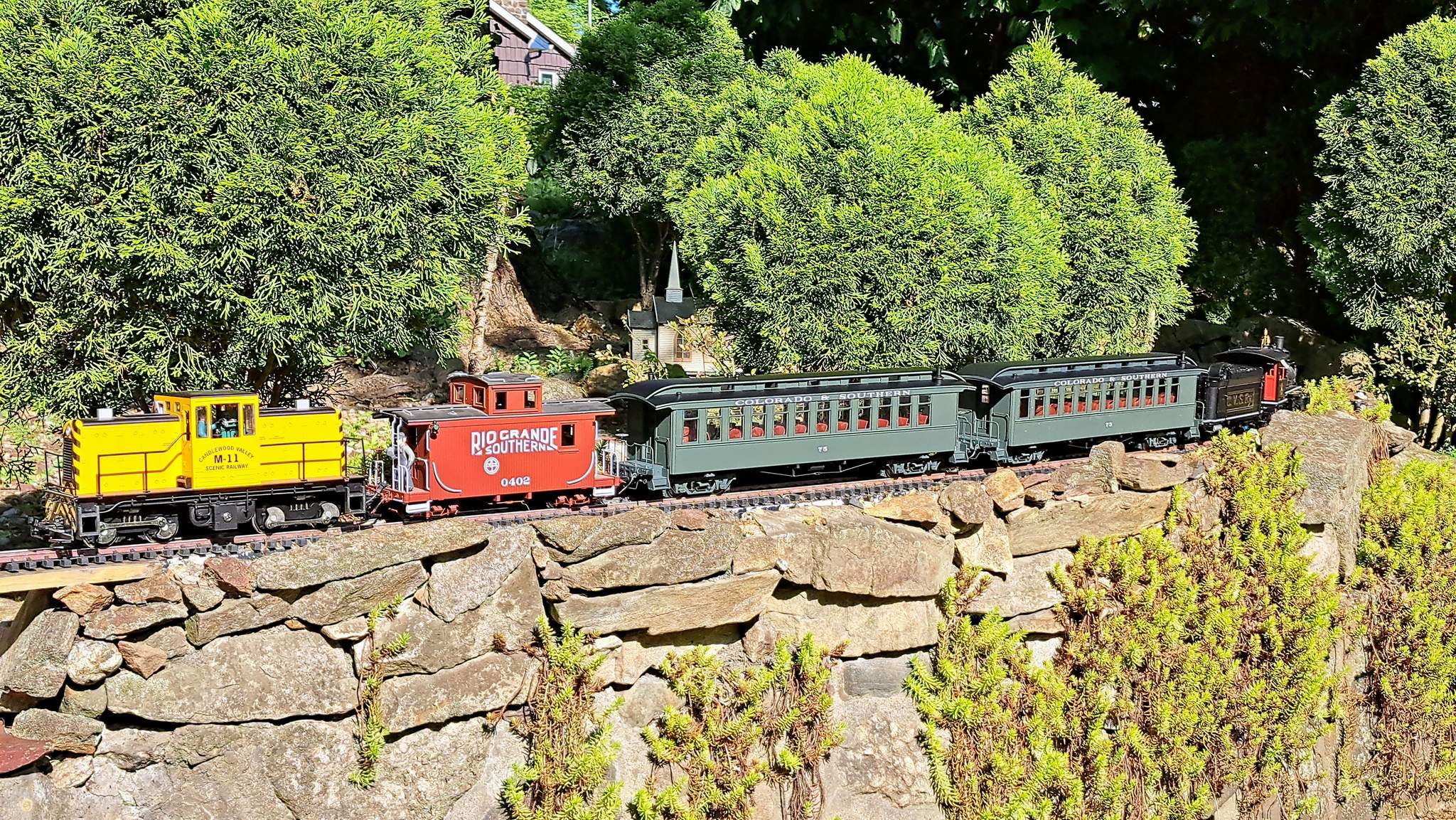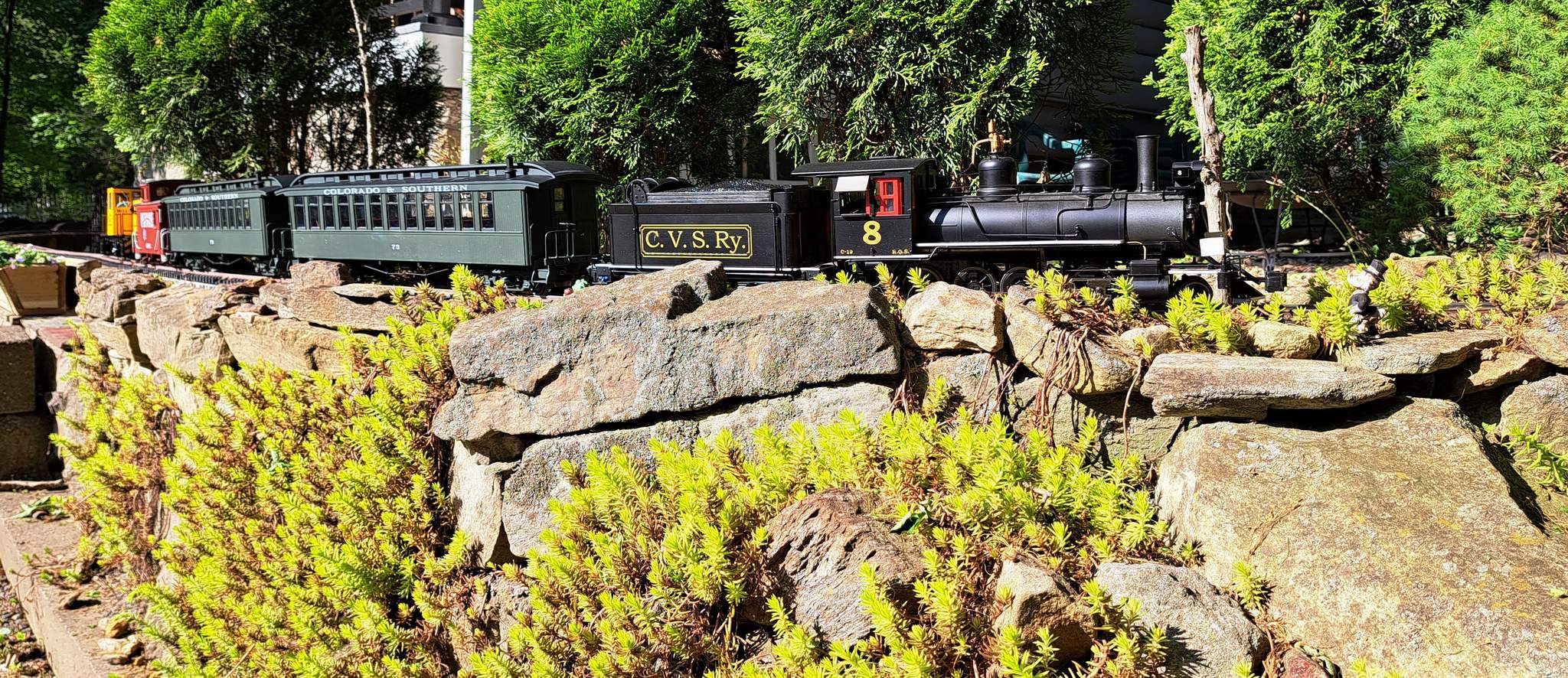 And down-grade at the same spot on the way home…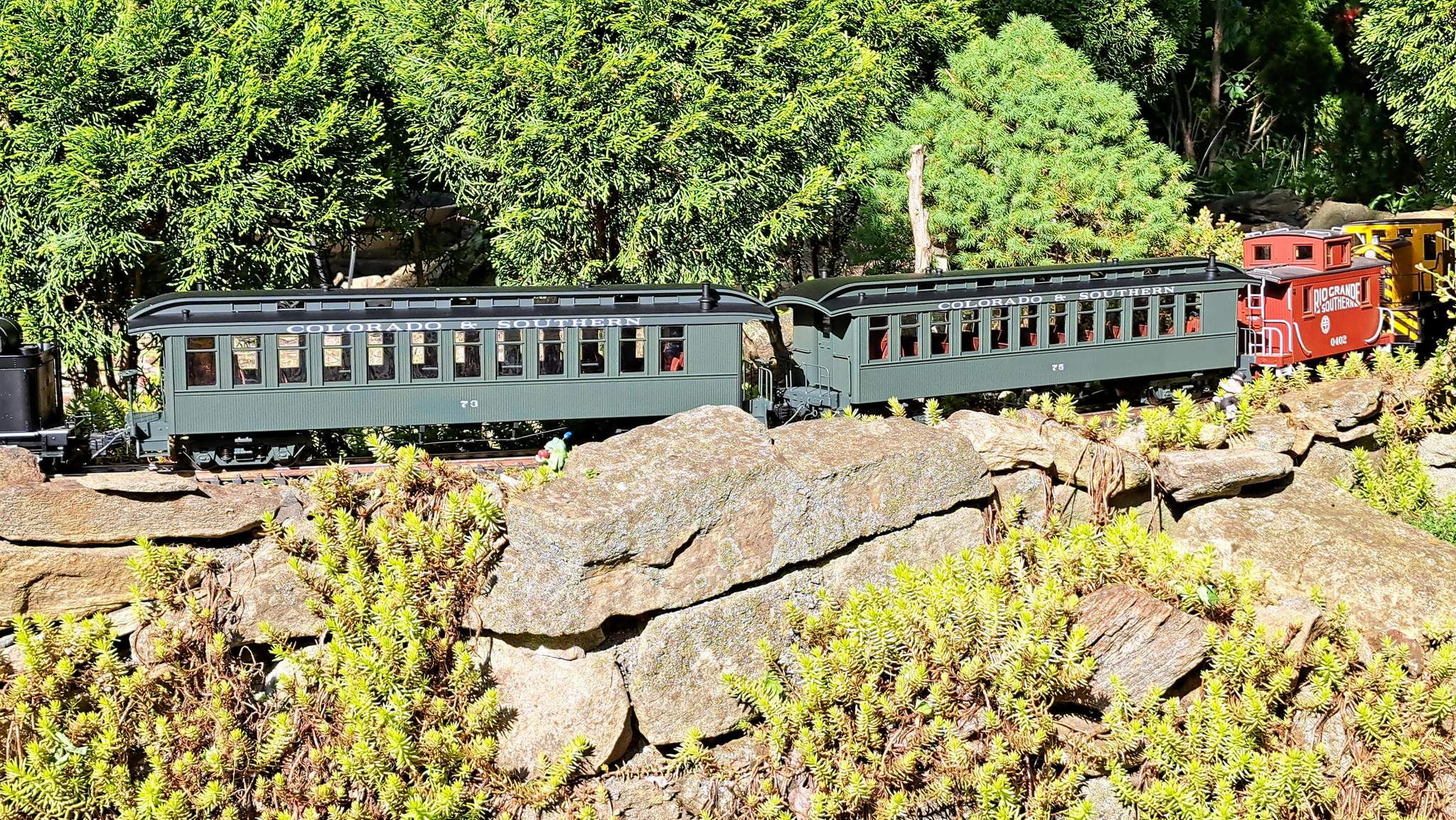 I'm planning on removing the power pick ups and adding on-board battery for lighting. Although this might help with the drag, I'm probably going to install roller bearings in the trucks. Anyone done that?