I have an issue with this years Mik Build Challenge. I don't have a town let alone a down town but I figure If I build it they will come (by Train) to visit.
My first thought was an ice cream shop since we have so many in my area but then even better would be a type of shop that we here in the Northeast can find on every other corner in every town is a coffee shop and not just any coffee shop but a New England staple a Dunkin Donuts!
I thought about building a custom one and calling it "The Beached Bean" but then I remembered I have a boxcar I painted for Dunkin.
The boxcar.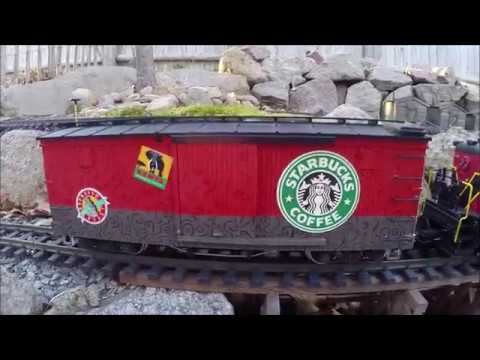 I will have to do some research on building types that will convey the idea of a Dunkin Donuts before the napkin drawing but I have some ideas.