I've been working on a lighting project for my indoor railway for quite a few years. The first phase utilized a valance that I installed on the ceiling at the front edge of the bench work. The valence hides the LED strips from view and someday will support the front edge of an angled ceiling to further reflect the LED light.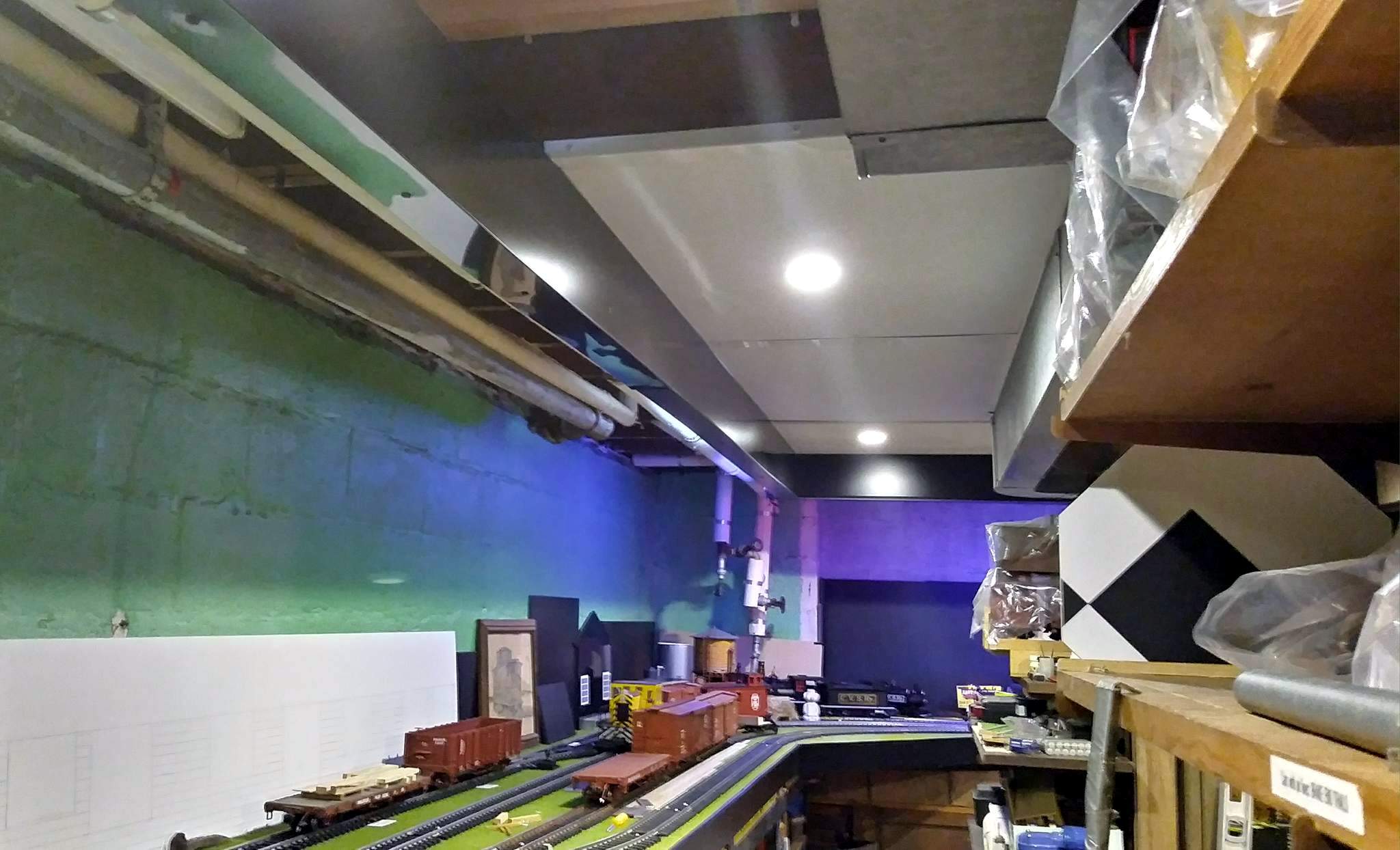 In the photo above, the valence is the black structure at the ceiling upper left. The back side of the valence has an array of LEDs…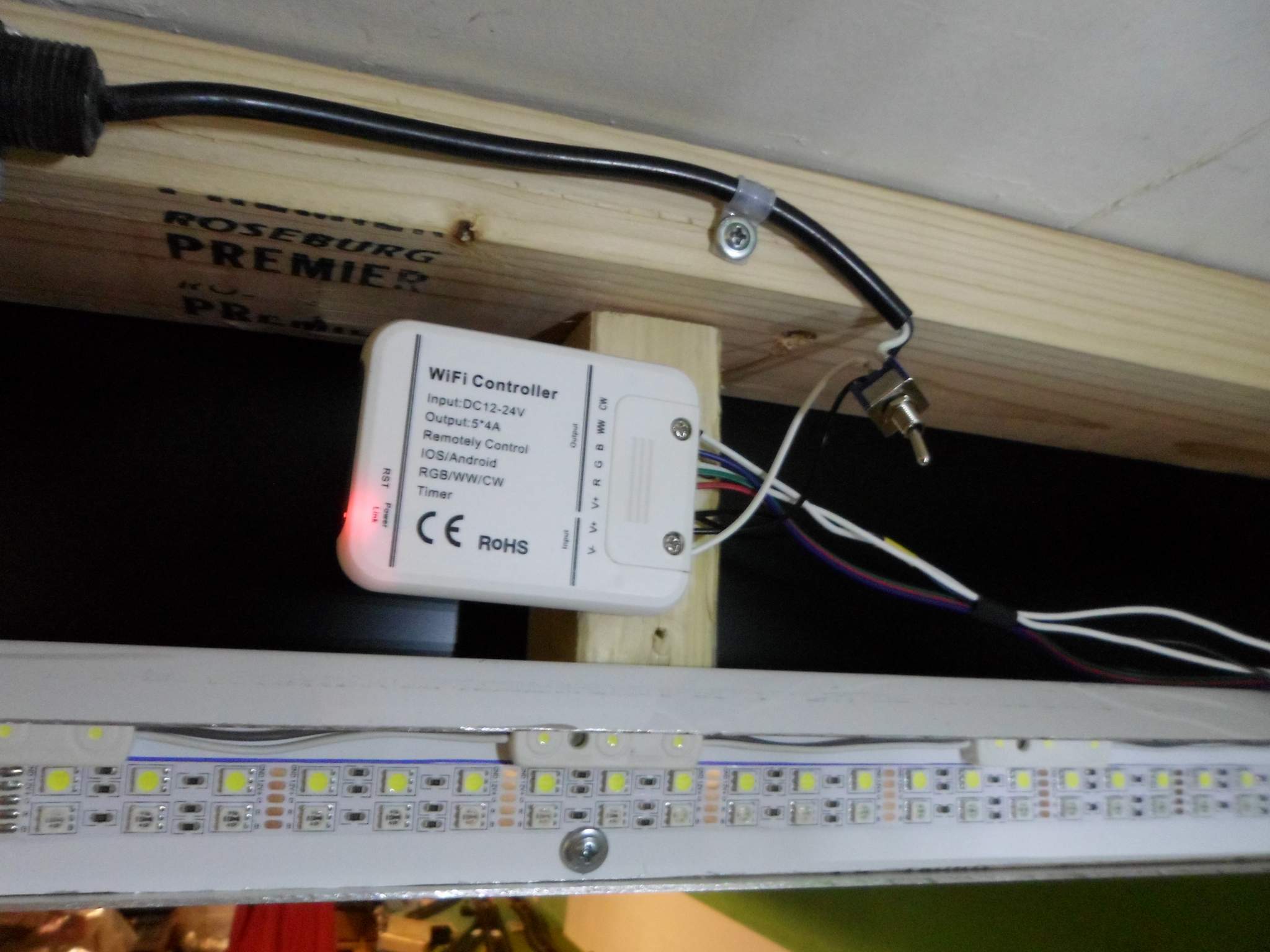 The valence works great in the area where it is installed, but is impractical for areas of my basement that are already finished. To expand the lighting into these areas, I needed a new plan. After contemplating the problem for a few evenings, I came up with an idea to bend a reflector from aluminum sheet that will both hide the LED strip from view and reflect the light downward to the track and structures below.
After trying a few designs, I settled on this one and bent a small test section. This view from above will not be seen when installed…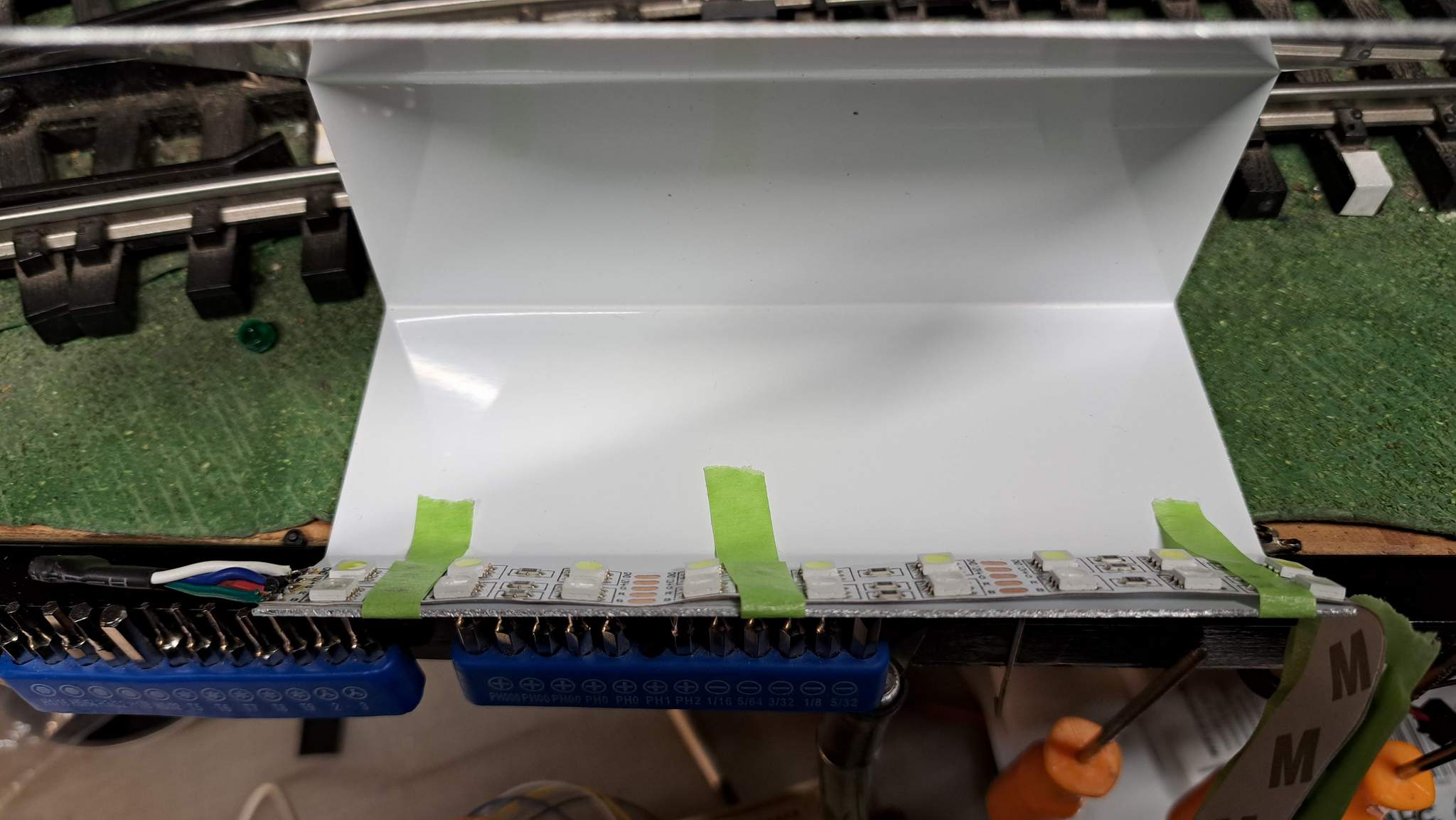 The top angled section will touch the ceiling while the vertical section is attached to a wall…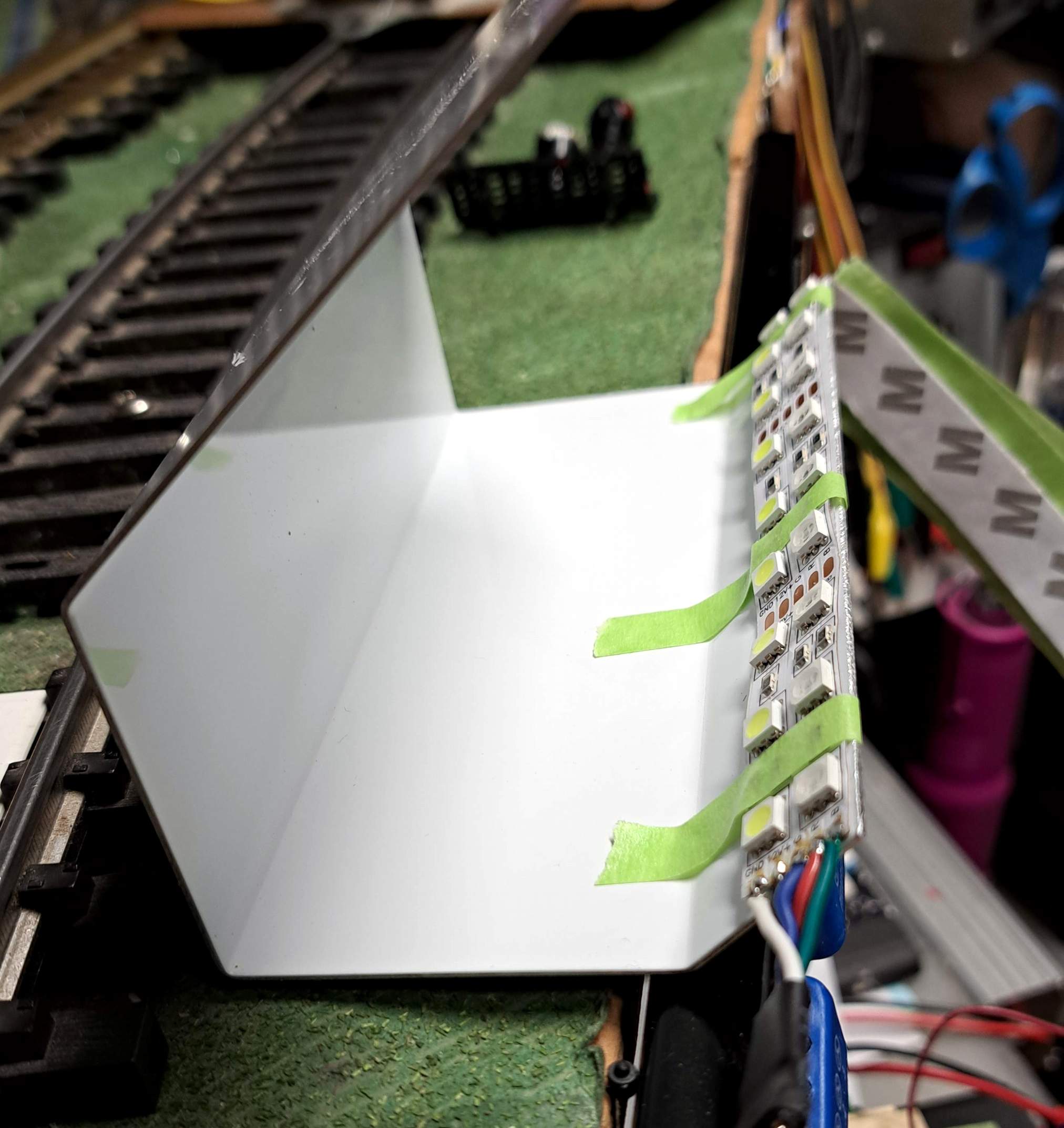 I have attached a short left-over section of the strip lights for functional test…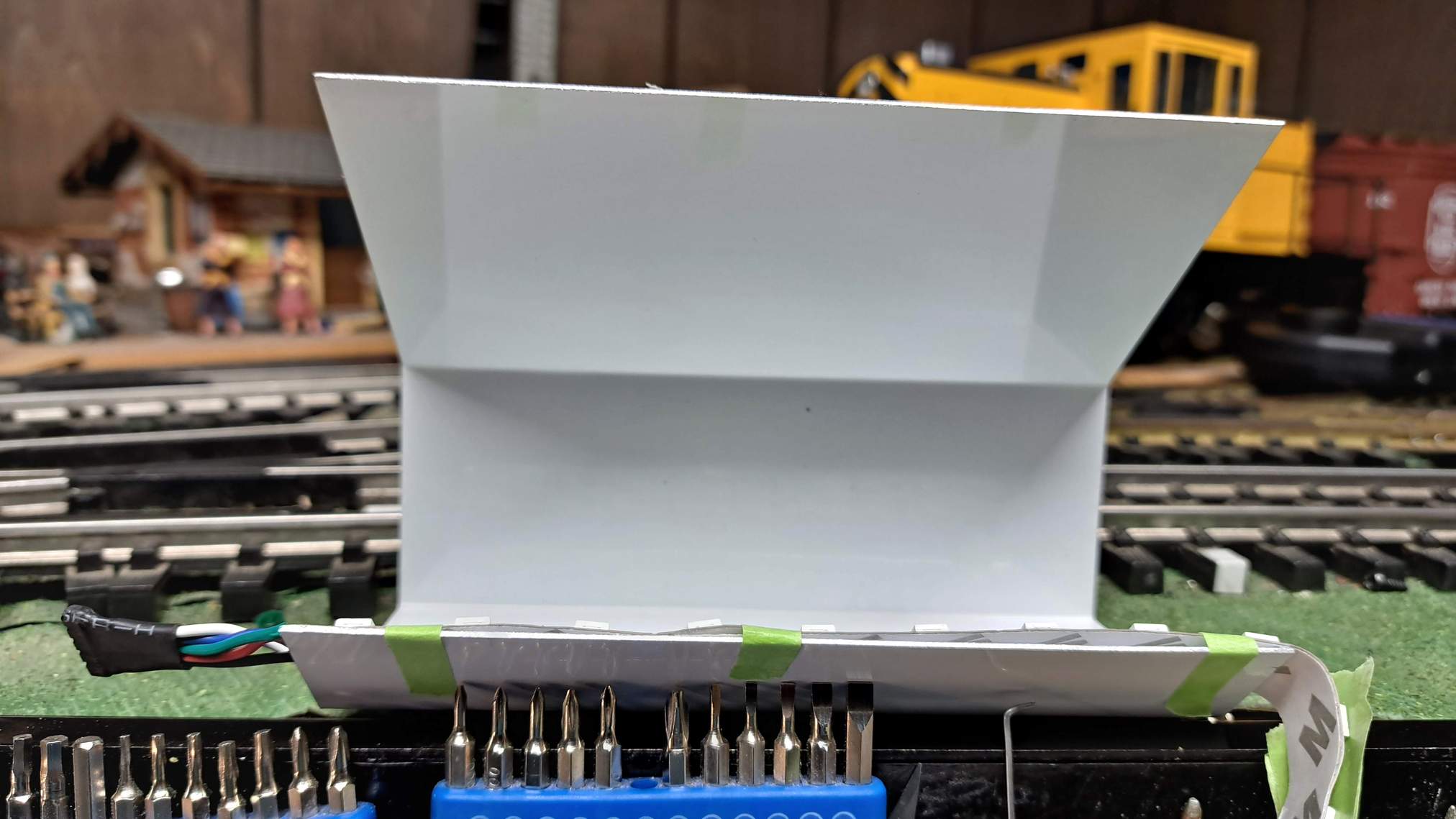 And lit in a darkened room…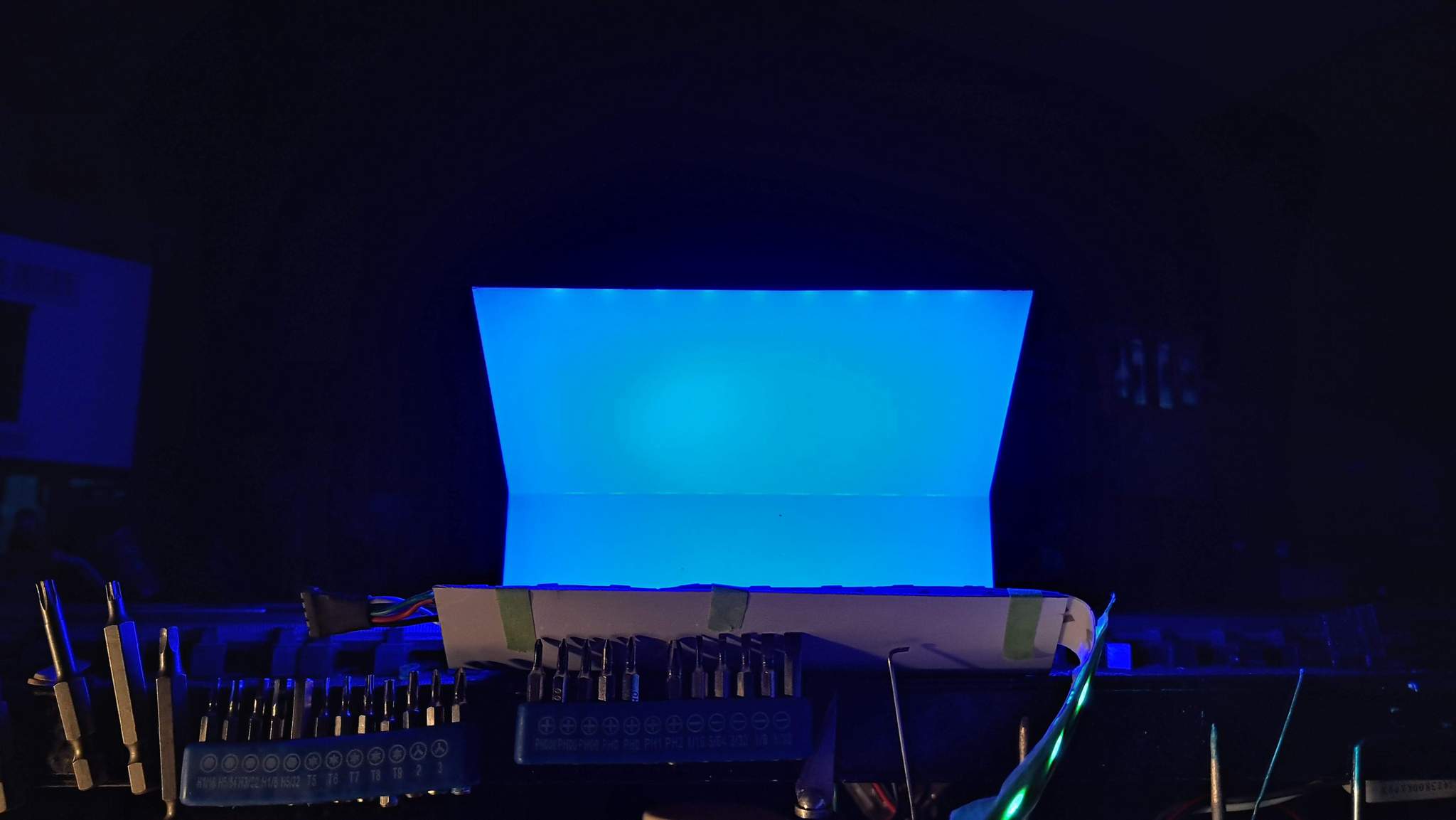 I was going to cut and bend the full size version in my shop at work yesterday for installation this weekend, but forgot to bring the measurements