I've been through 3 or 4 plans and so far nothing I really like. I'm not looking for a complicated puzzle, but something a little more complex than a stub end yard. I need to work with what I have in-stock for switches as shown in the INVENTORY box. That means there will be an R1 district that must be worked with my Porter and will support short cars only, of which I have 6 on-line now and can add 4 more by mounting couplers.
Here is my "blank slate". Darker bences and shown track is existing. The lighter benches are new. Dark area at top right has clearance issues from existing water pipes. At lower right, along the left edge of the bench there is about 4 feet below the shown bench that could be used as a tail.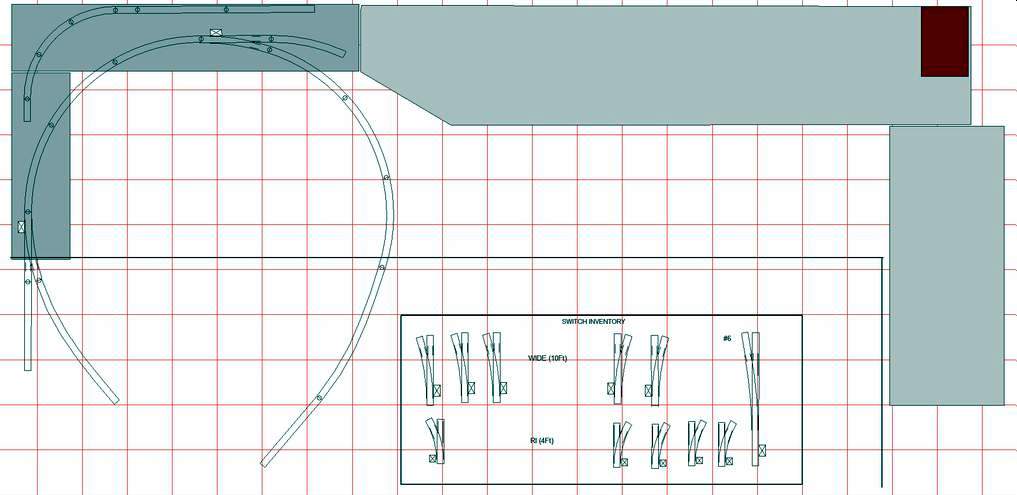 The above image in 1024 pixels wide. Use View Image in your browser to see full size.
All ideas will be considered. Thanks!