Summer is here. Only 181 days till winter, cant wait.
Class A Climax (shut up Rooster) from Garden Railways Plans
Jubilee Day was in town yesterday explaining hearing the band in the background. Also the start of summer as Ric stated in another post.
The boy took that video as I was pretty well wrecked at that point and forgot to turn off the cab control car lights.
Finally a break from the heat wave this past weekend. Took the Dora and Forney out for some steaming.
Pap,
They are USA Geep 38's that I whored up a bit back in the day
The A/C unit has ditch lites on the deck where the non A/C unit has ditch lites on the pilot only difference. Although I might have a nut to build a 2cyl narrow gauge Shay in the near future.
Sorry for the video Shawn as you "post" "Clearly" states pictures
Shawn Viggiano said:
We can't let Shawn have all the fun, after all he HATES Summer!!!
Yesterday after hauling rock for half the day I got #8 and a short train up on Coal Dump Curve for some photo ops with the new rock background. Approaching Indian Hill Bridge…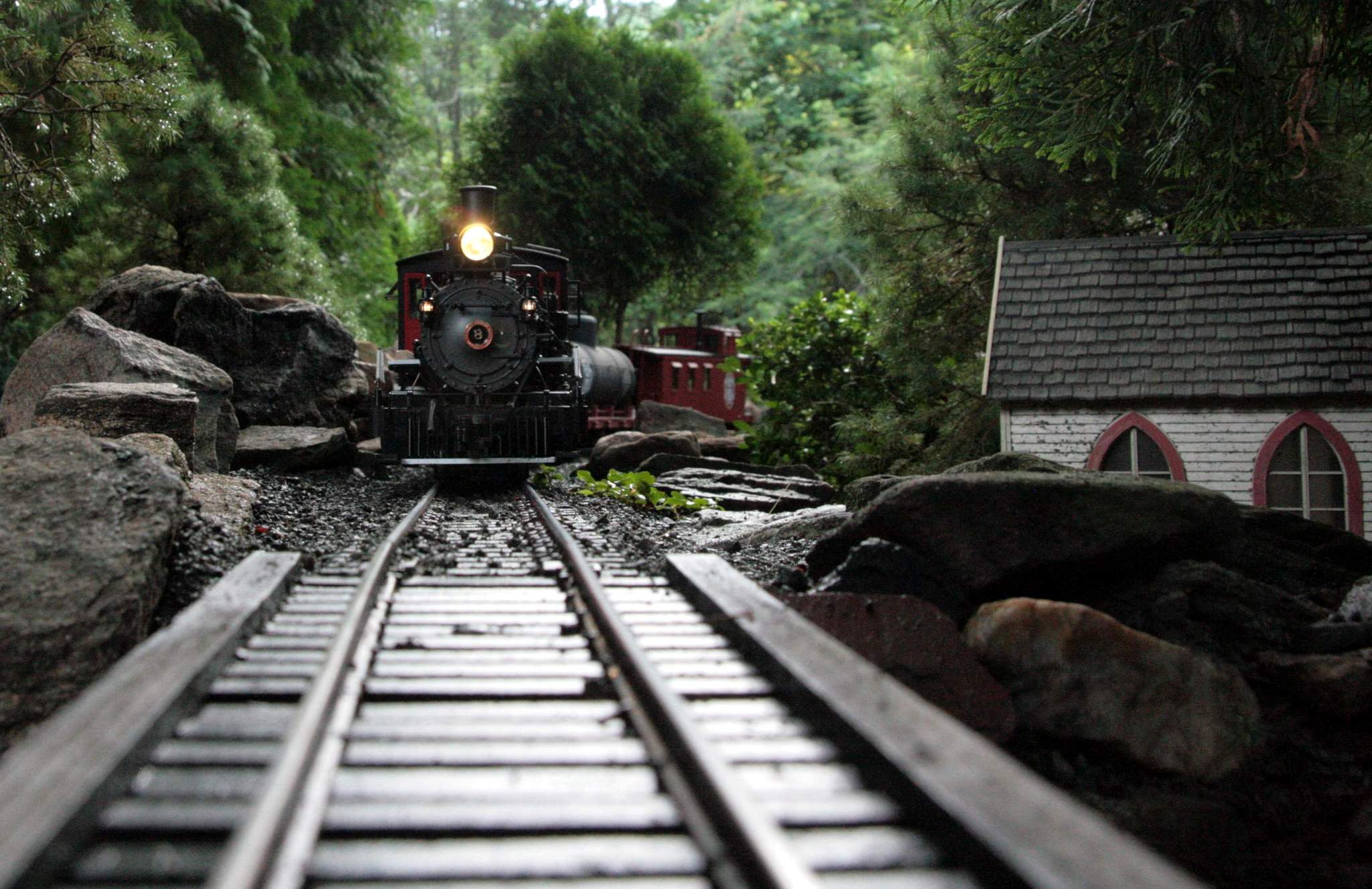 Coming down the grade approaching Wall…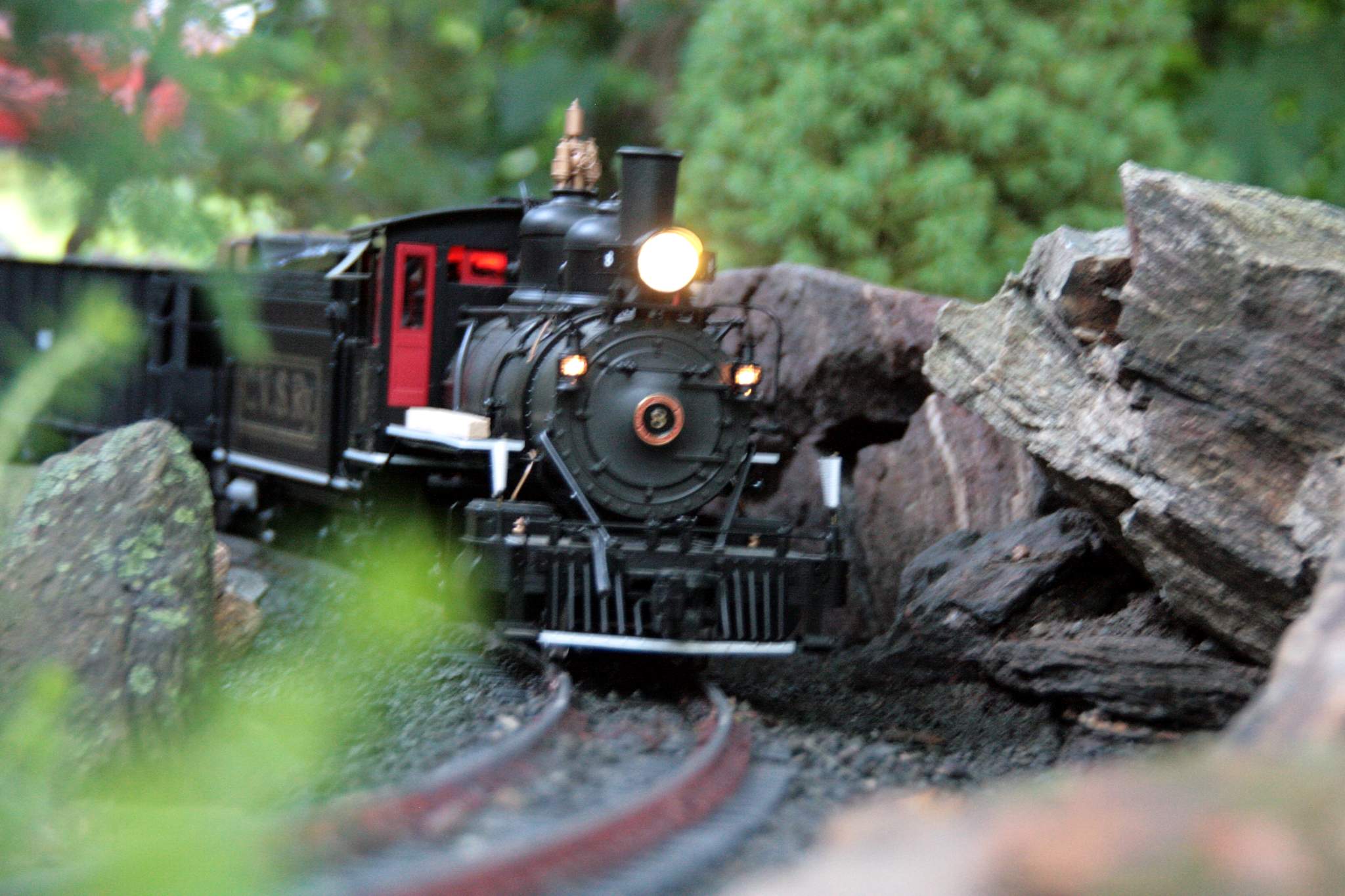 A little higher angle…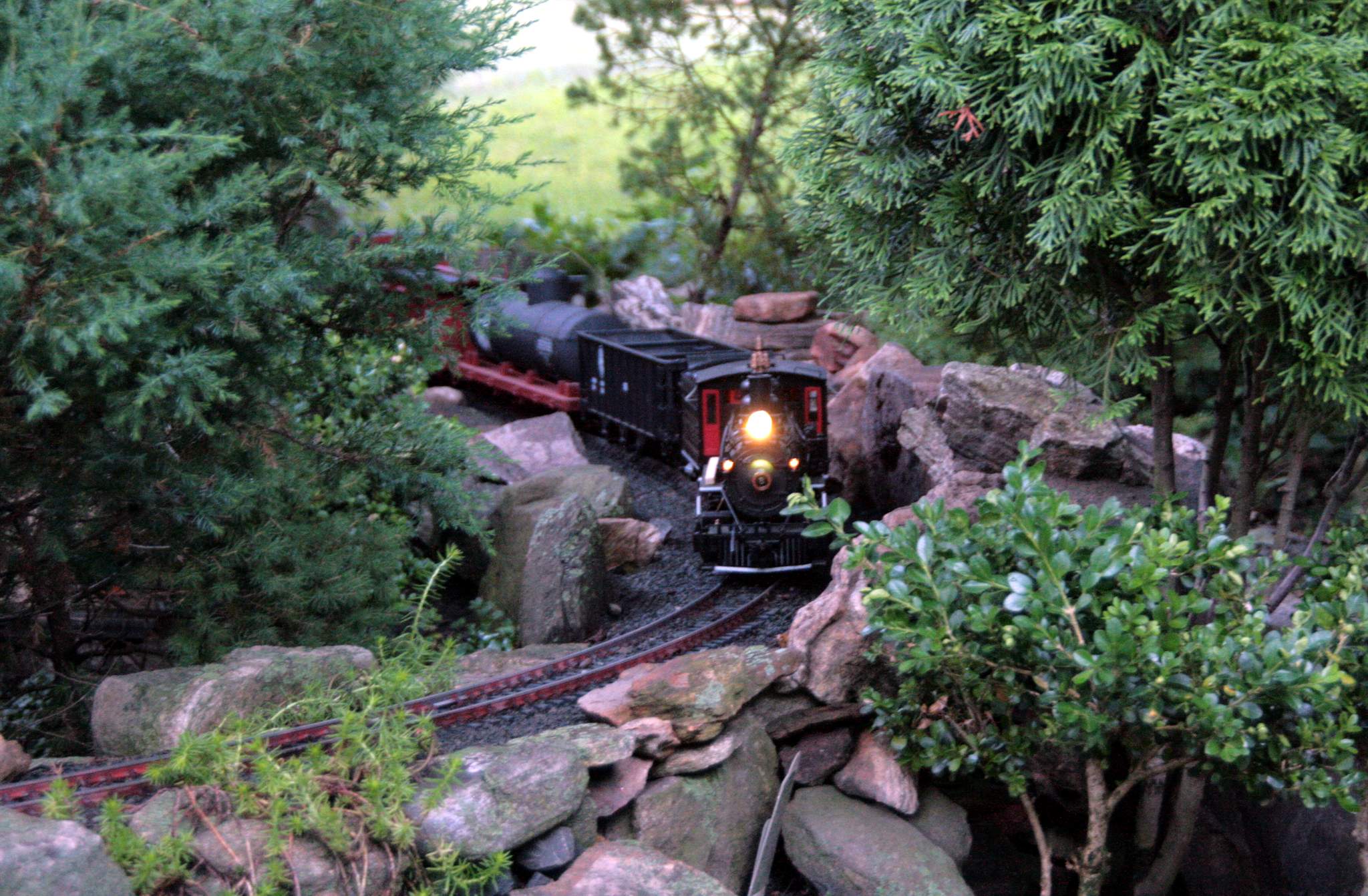 Low & close…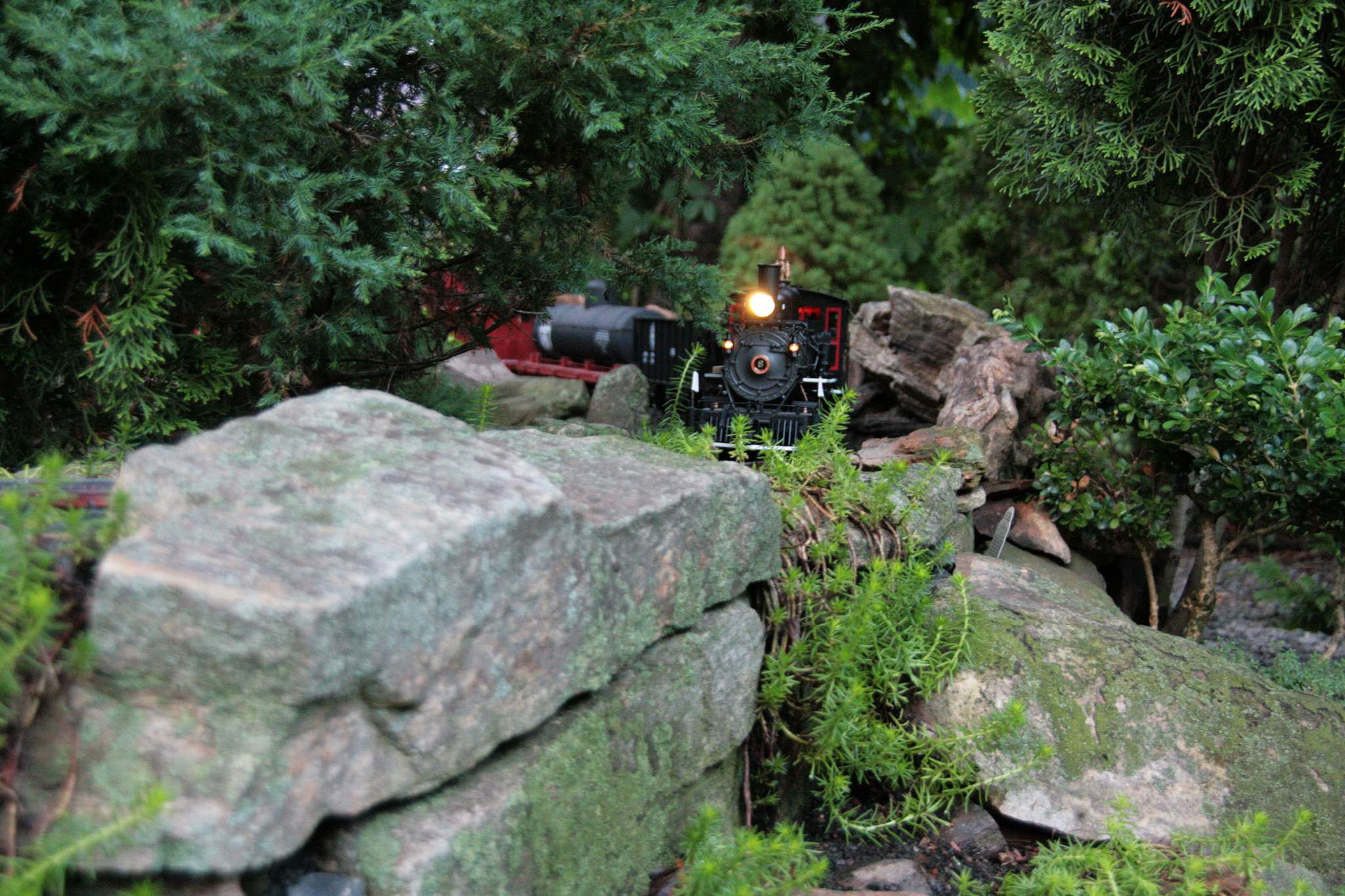 Very nice Jon , well worth the effort!
Ok I had some time today … so I put the Hudson on the track to run the smoke unit with Erics pieces … I think it works a little better…
That ran great … wait a minute , what the hell, I know we had some torrential down pours… I didn't see any deer tracks…
Ugggggg
I guess I have some track to fix on the second loop !
Ouch! Looks like whatever the source, it knocked over the covered section which dragged the track with it. Well, at least the Hudson looks good!
much appreciated Joe. despite being in the younger half of the demographic, I am clearly technically challenged.
Wait till Cousin Matt sees what you did to that Chessie hopper !
Good stuff guys!