Great video, Mark. Thanks for sharing.
Neat to see. But why was it pulling so many baggage cars behind it? Had as many baggage as it did passenger cars.
I suspect the baggage cars are support. Most restored steam locos pull a support vehicle or two behind, with space for staff to hang out between trips, workbenches, spare parts, etc. It can be tricky to find a gudgeon pin when the loco breaks one in the middle of the desert.
There are also several videos of 844/8444 helping out pushing a stalled freight. I think I read an article in 'Trains' once, where the Train Boss was heard to remark "we may not have tractive effort, but we sure got horsepower". Here's one: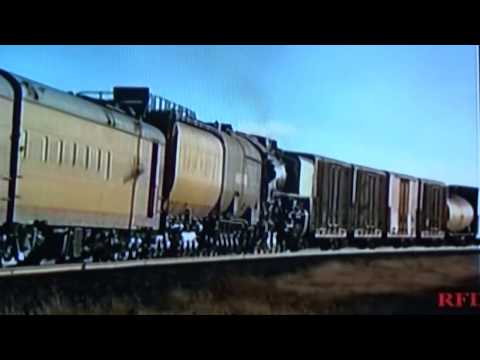 Water car Jim Adams (UPP 809)
No. 844
Water car Joe Jordan (UPP 814)
A flag unit
Tool car Art Lockman (UPP 6334)
Boiler car Howard Fogg (UPP 209)
Baggage Car Lynn Nystrom (UPP 5714)
Power car 207
Crew car Willie James
Crew car Omaha