I'm looking for suggestions . Shut up Rooster!
I would like to install some plants (water ? ) to add interest to the pond.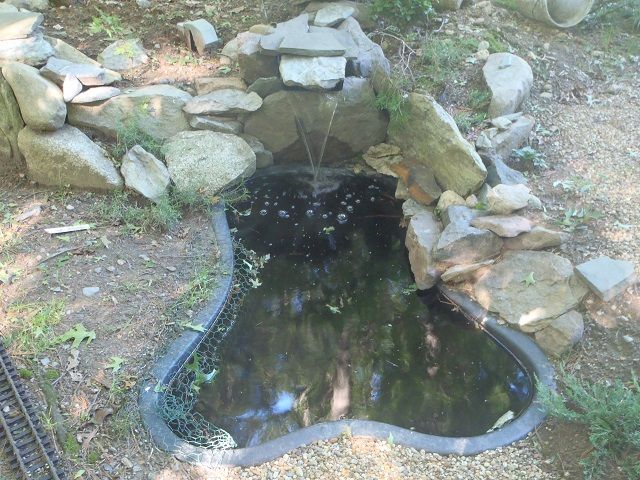 I have two Japanese maples , one in the top left, the second off to the right. just above the square looking rock.
There is a creeping juniper on the right.
There is the green stuff to the left of the waterfall ( Flox )
I guess you could say this is partly shady.
On the left is some green chicken wire , that overhangs into the water.
Also each leg opposite the water fall has a shelf.
I'm stuck for ideas… Thanks for your help.
Sean