I finally got a small group together this past Sunday to do an operating session. the video below is only half of the trains we ran. thanks to Joe Brodbine, Phil Johnson, And Wes Warner for making the session possible. need to take time next year and do a complete video of the entire railroad.
the previous day the 315 ran briefly on Stan Ames railroad, and had a road failure. over nite the mechanical staff worked diligently to effect repairs. apparently i assembled the spacers and sleeves that position the drive gear incorrectly the last time, and although it all fit together, caused enough friction to melt one side of the plastic washers. corrected and flipped the washer and all appears good.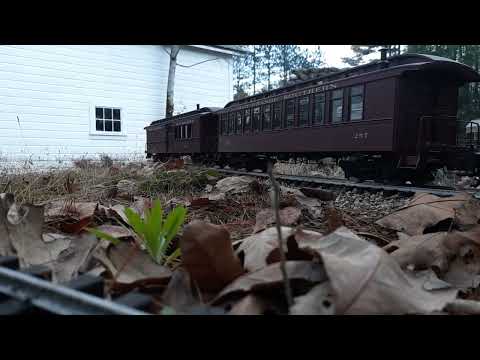 Apparently Microsoft is continuing to remove previously installed software on my windows 10 machine, as the app i had used in the past to edit videos is gone. i downloaded windows movie maker off the web, but they want $20.00 for the pro version, that allows you to save work in progress.
will look @ other options.
Al P.