Today I decided to see if I could get all my boxcars (except Shorty) up the hill with just two C-19s. 9 Boxcars, a mix of Bachmann and AMS trailing a Bachmann long caboose lead by two C-19's…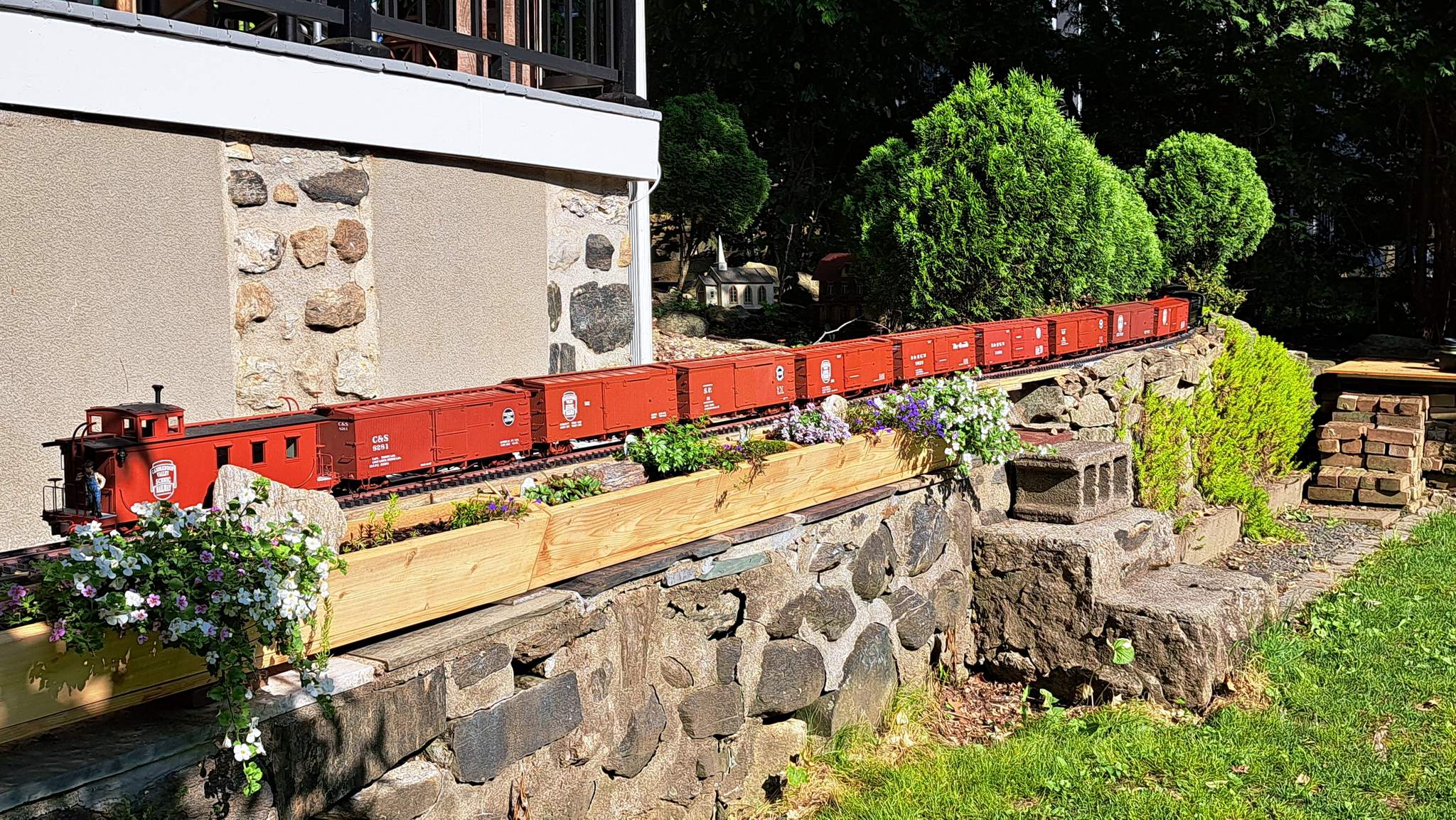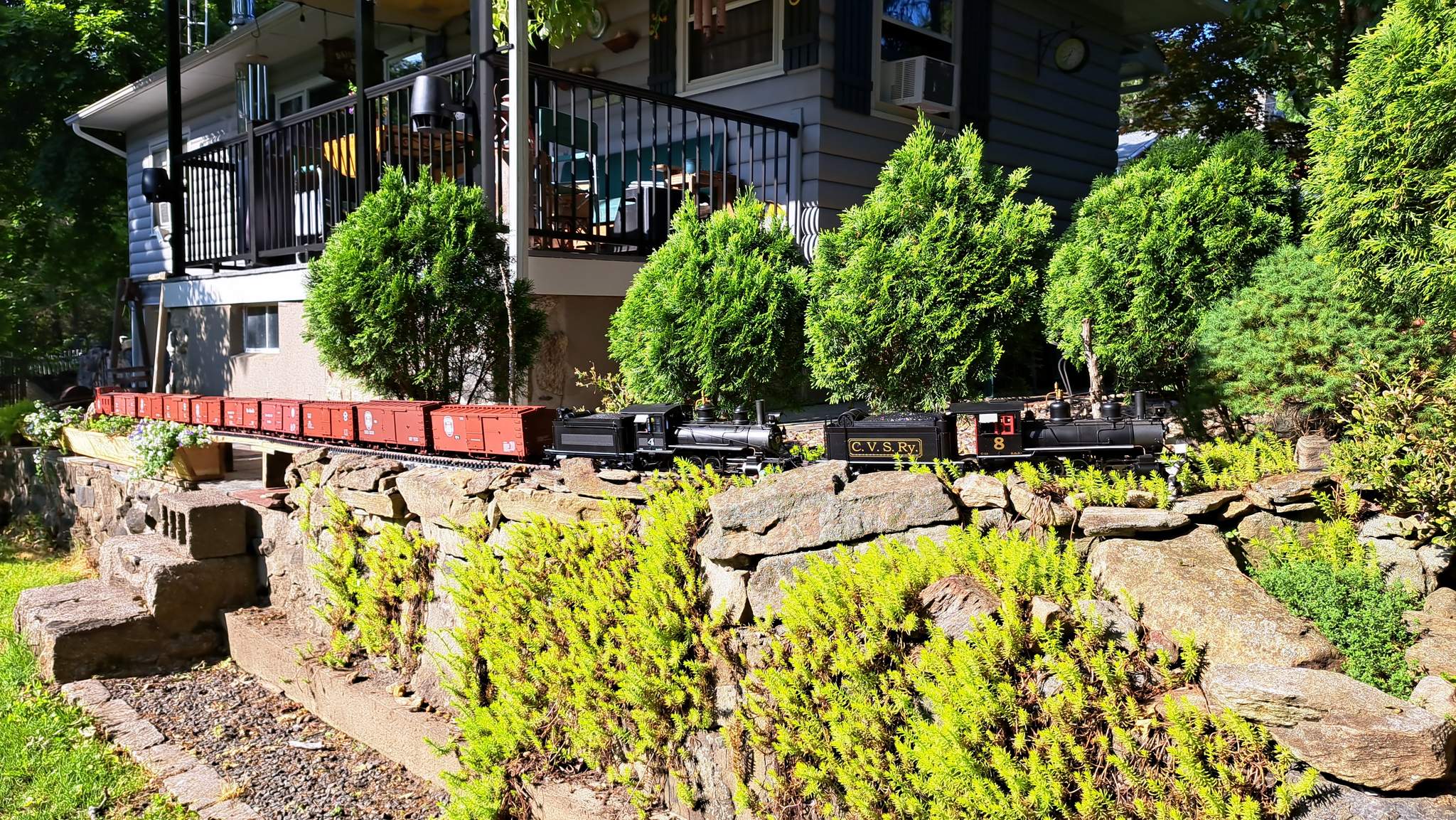 I was actually surprised that I was able to get this heavy train up the hill. If the front car's coupler hadn't opened half way up, I would have made it, but wasn't able to get the train moving again without help when stopped in the middle of the curve.
Once at the top of the hill at Pine Summit, the lead loco was cut off to run around the train through the wye. This is because the train was too long for the wye. It had to be split in two. Here # 8 has cut off and starts around the wye…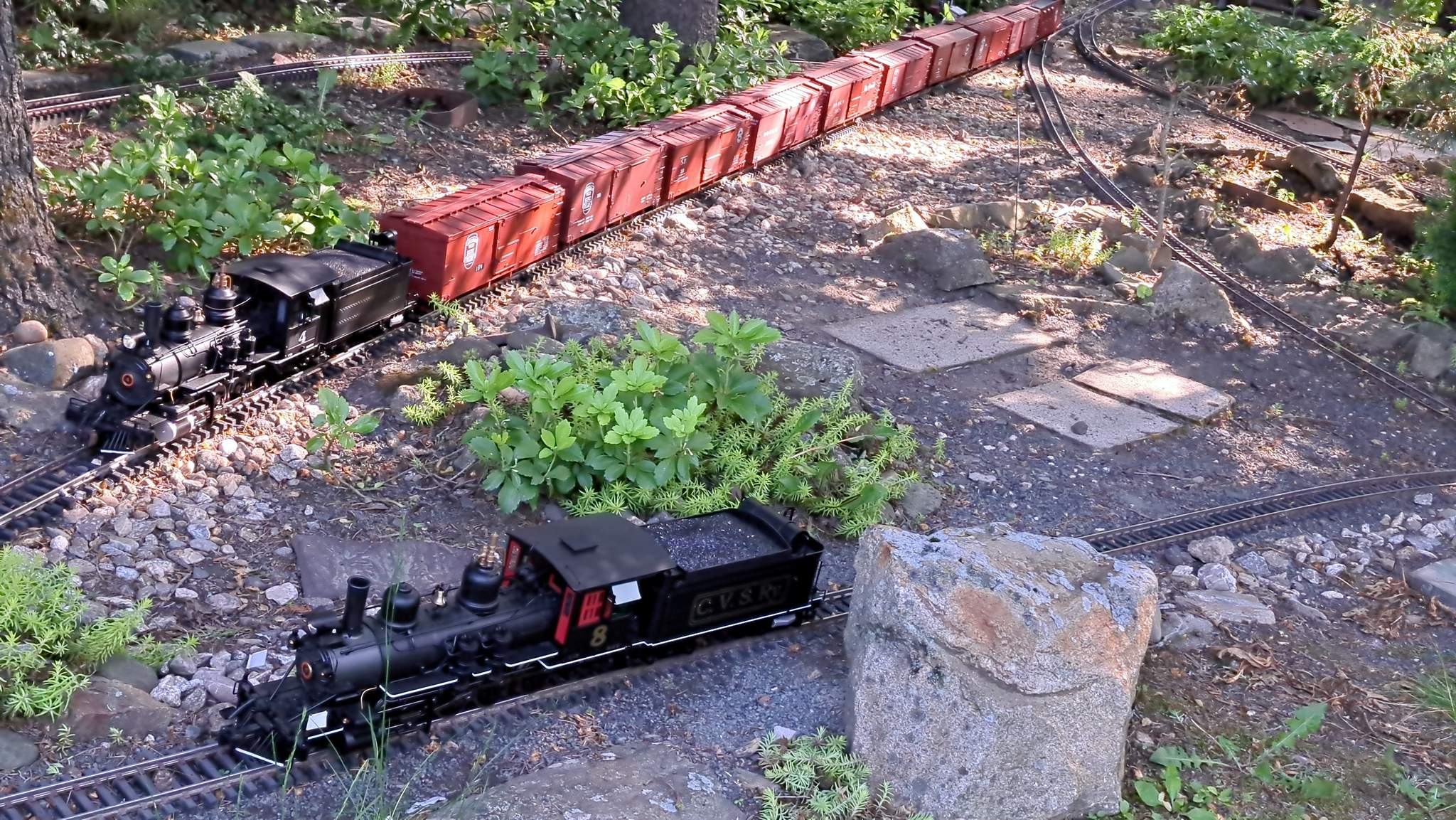 And ties on to the rear of the train to help push until the front half of the train was in Deep Cut…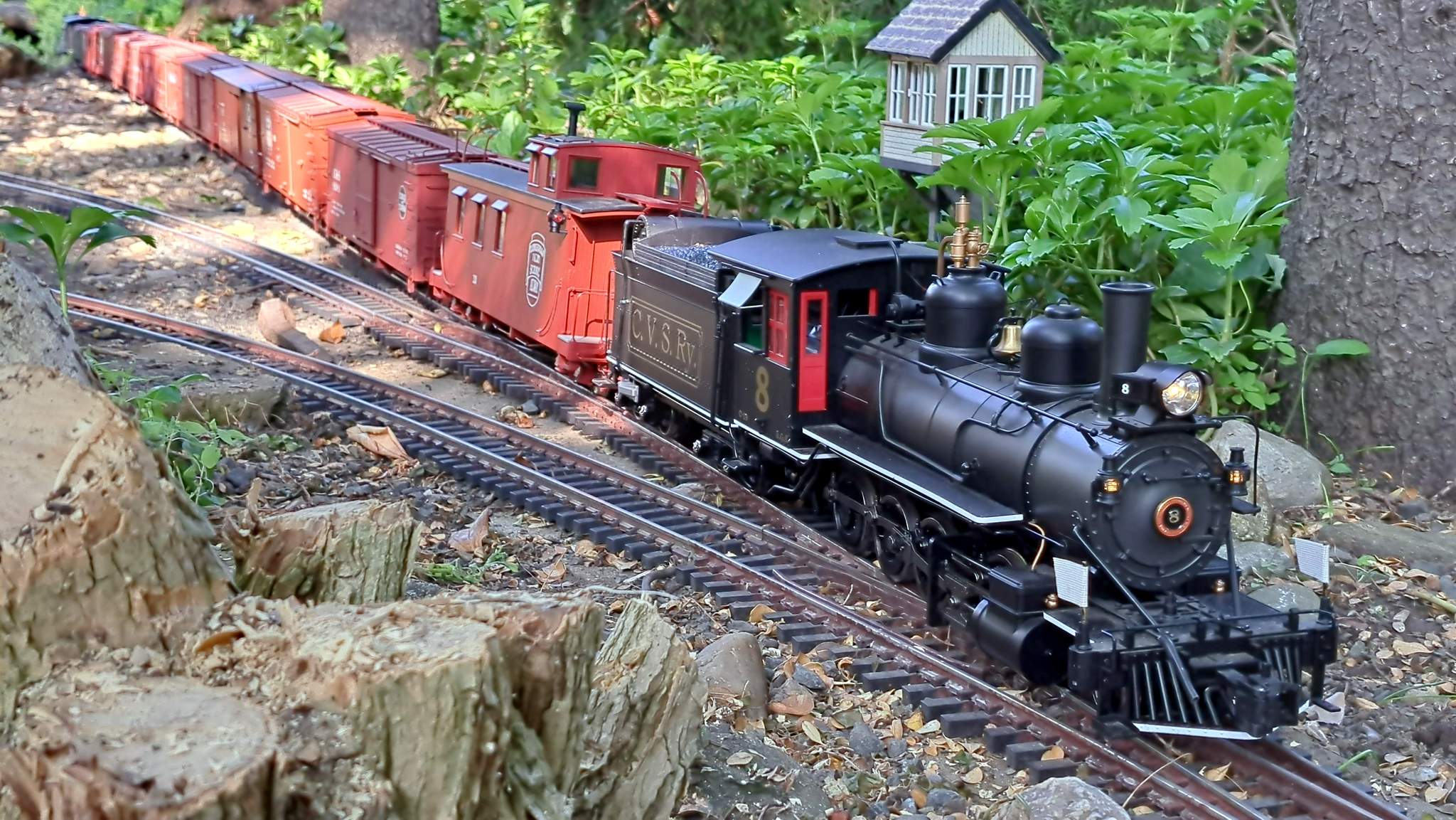 Next, the train is split in the middle, and #4 takes the first section around the wye. Seen here at Walk Crossing…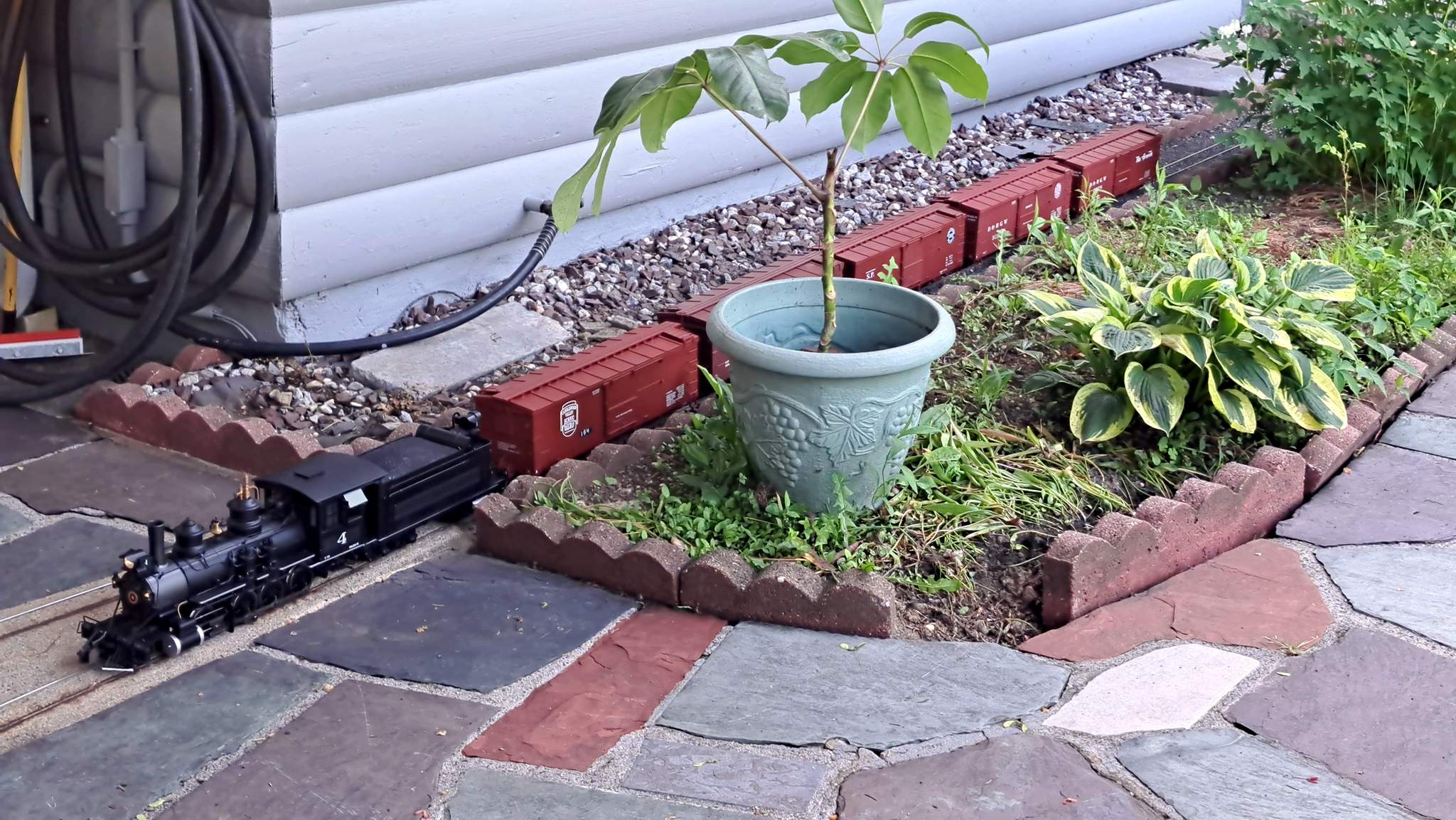 #8 prepares to shove the second section around the wye…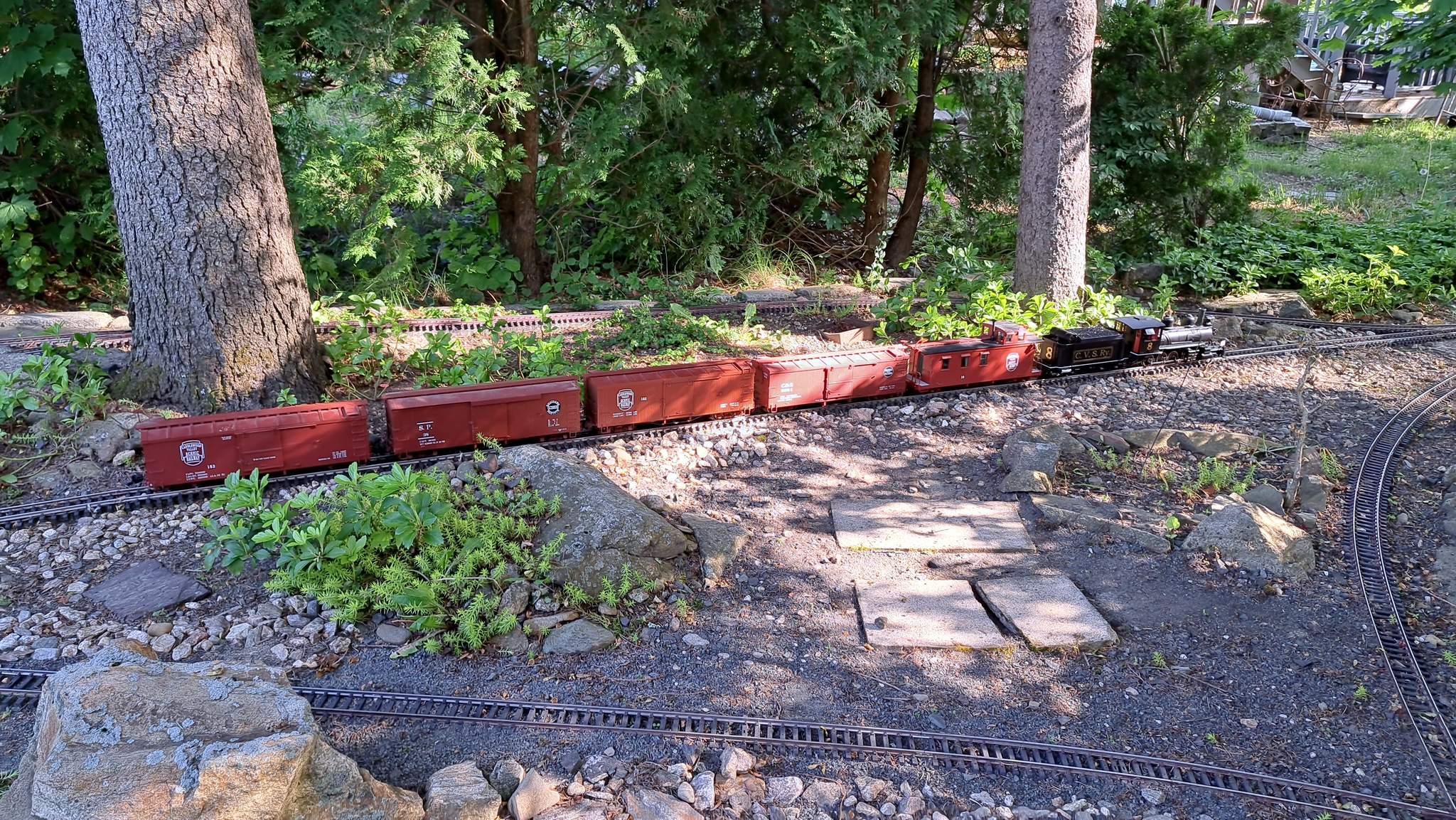 And now tied on to the first section just South of Walk Crossing…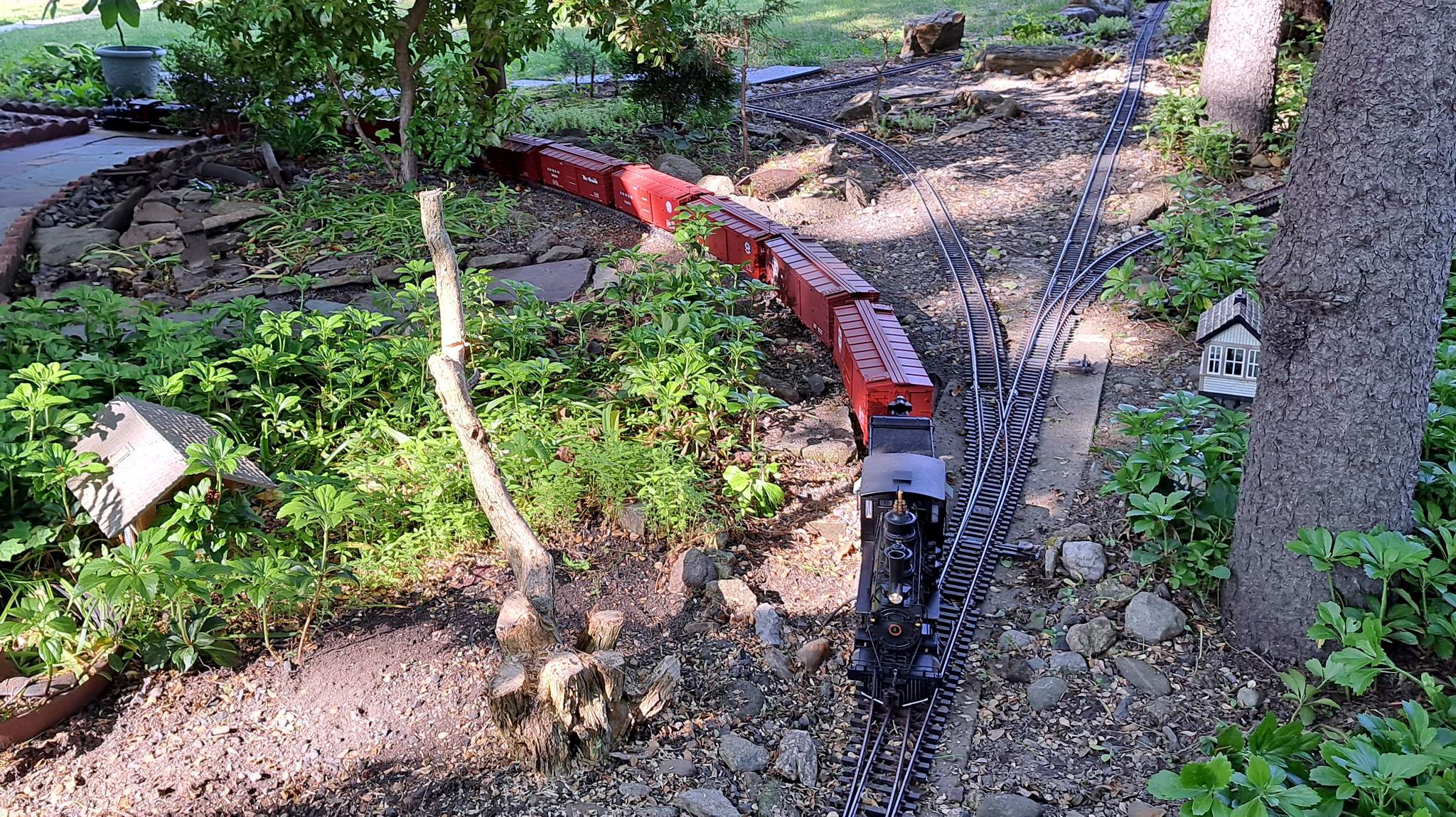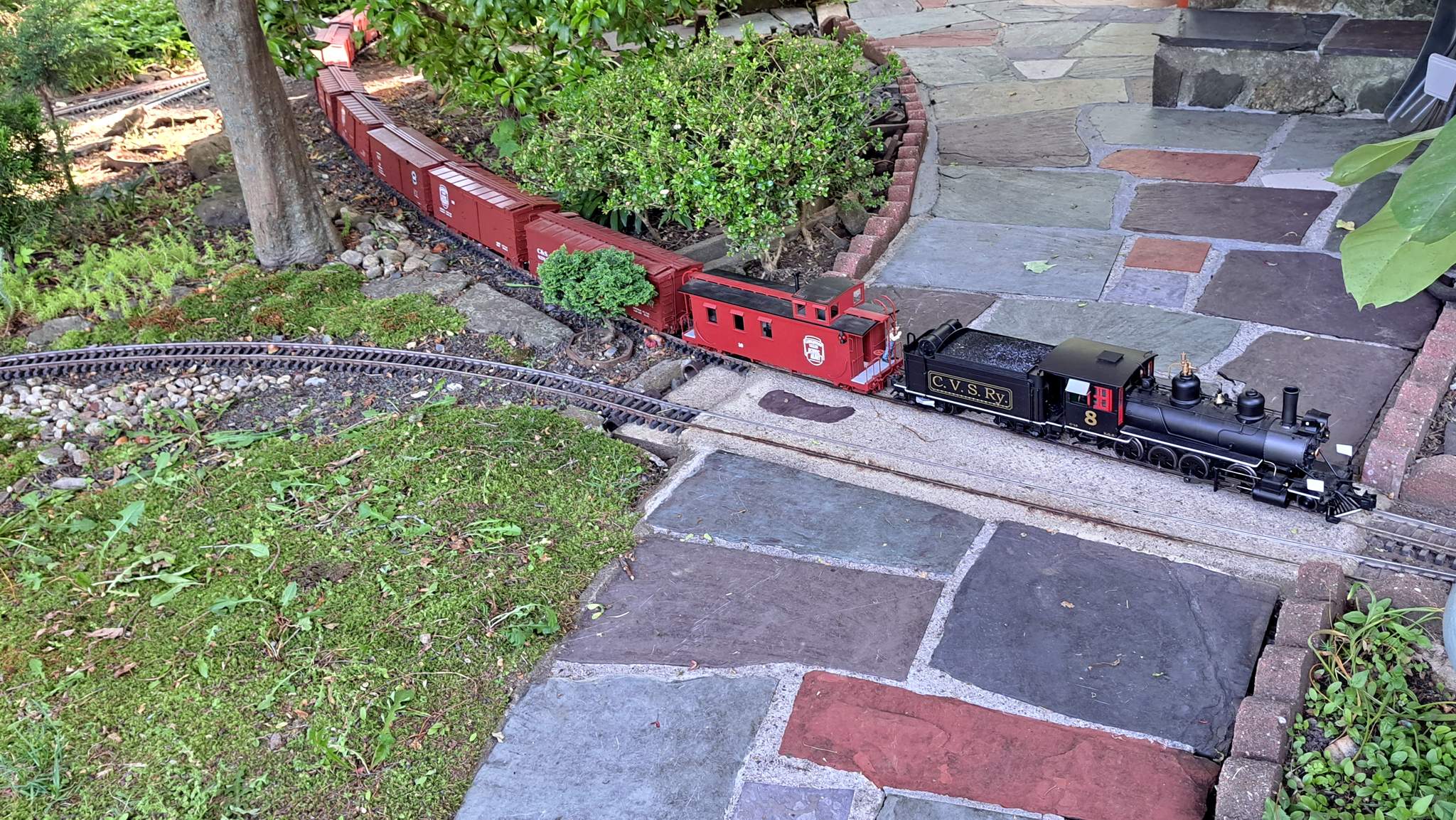 The reconnected train will drift down grade until the third wye switch is cleared, then run back up grade until the entire train is on the main clear of both switches…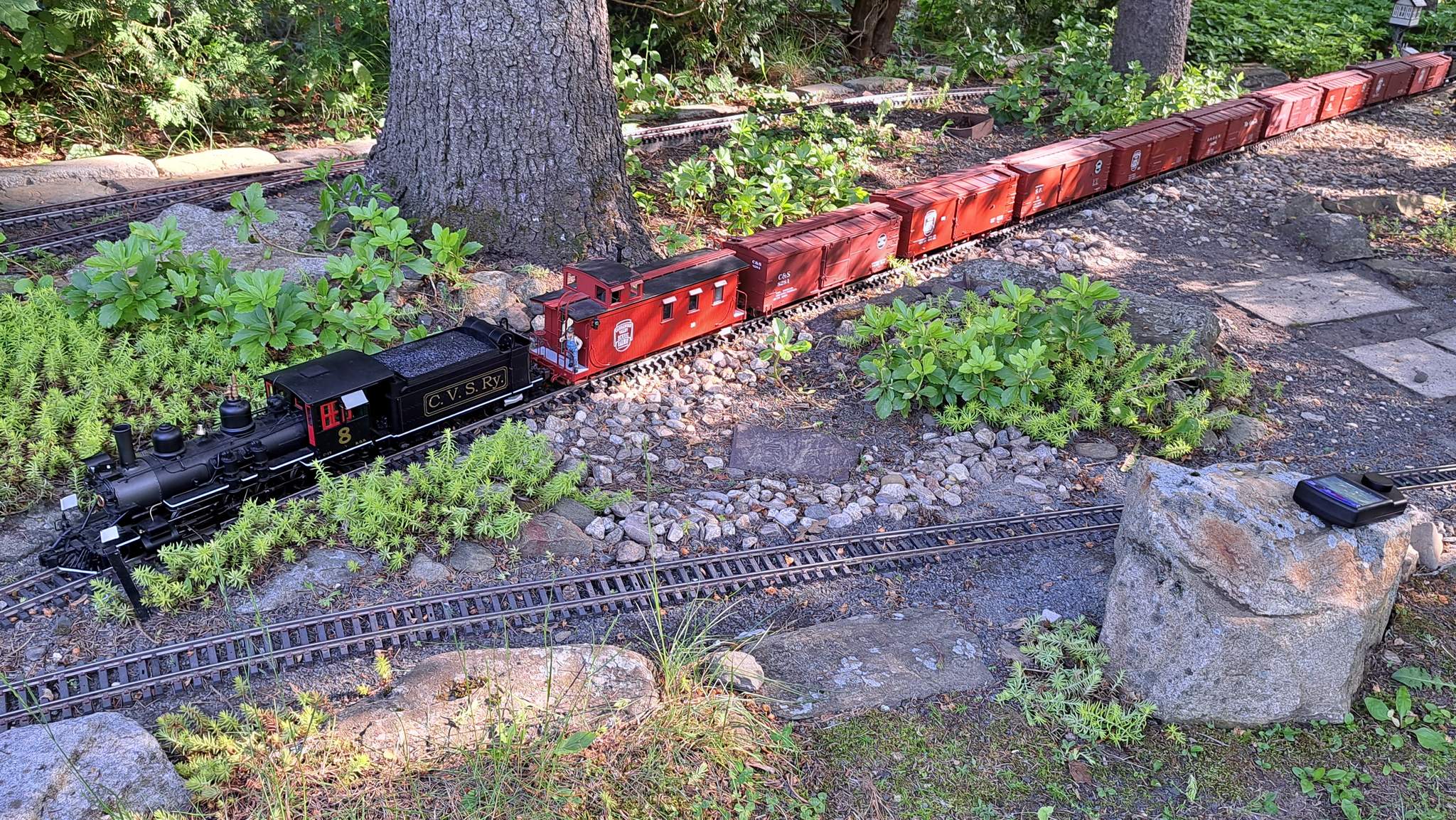 Now, #8 cuts off to run around the train again through the wye…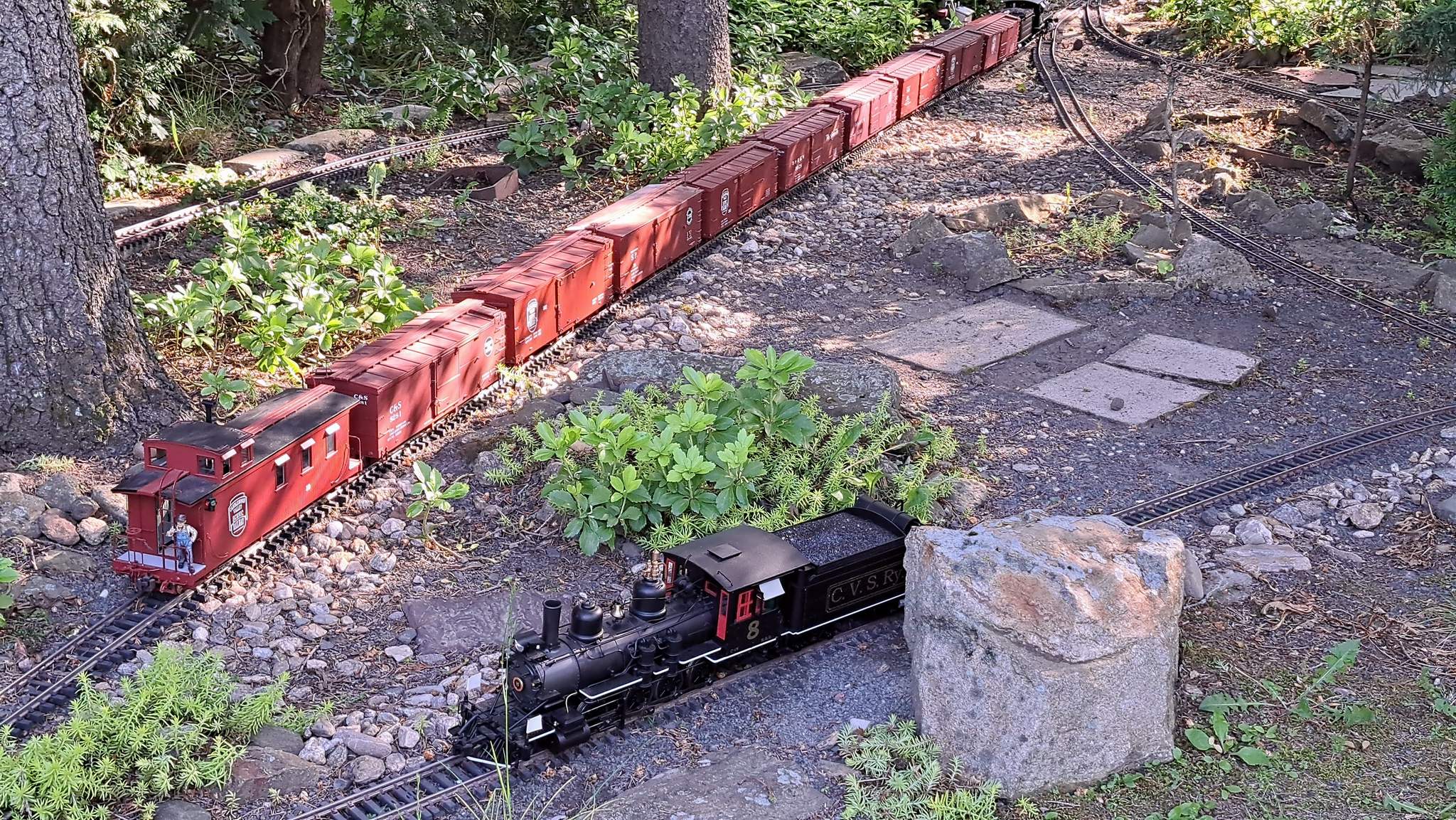 And joins the rest of the train waiting at Indian Hill Junction…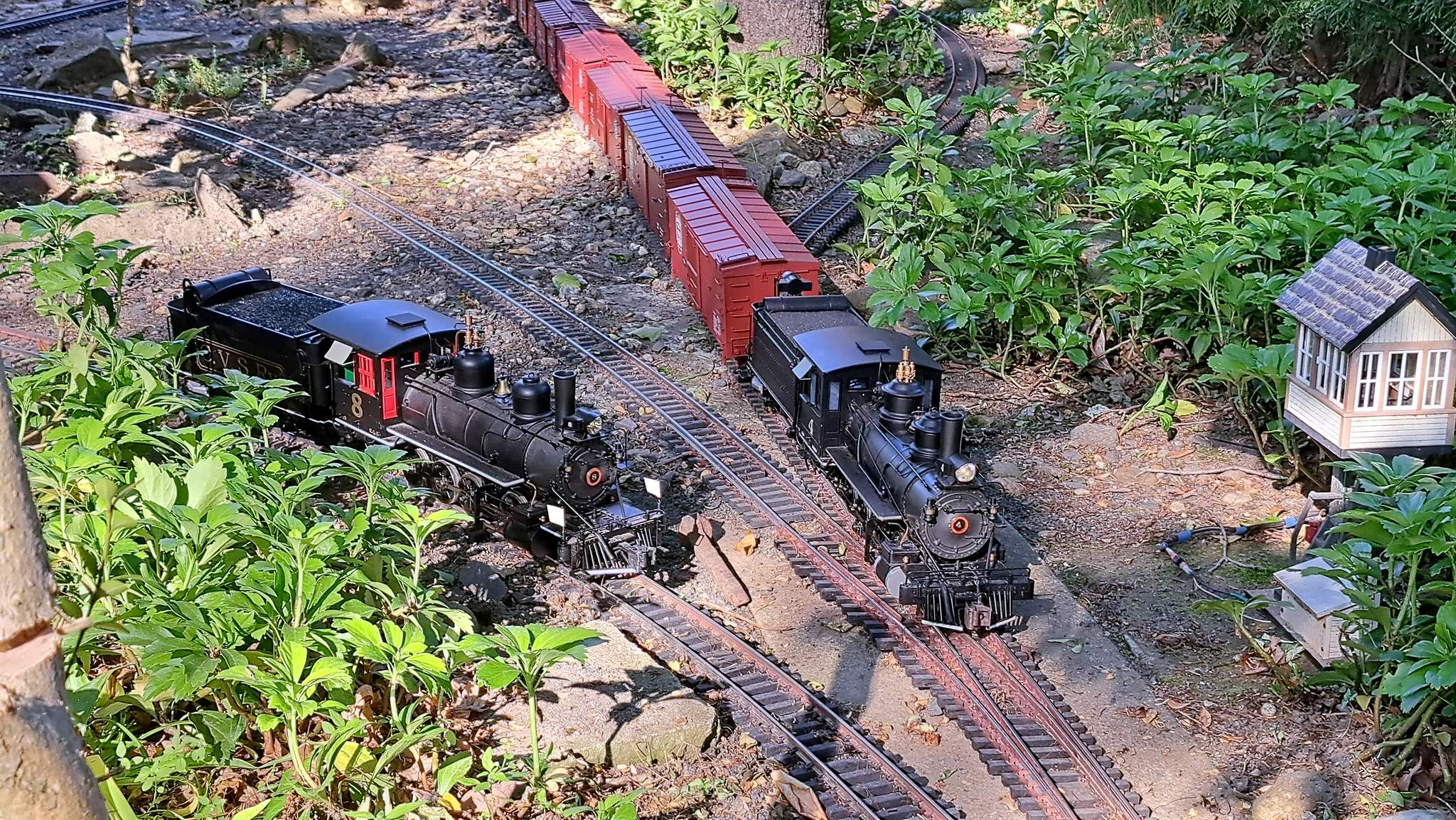 With #8 in the lead once again, the train is ready to head down grade toward home…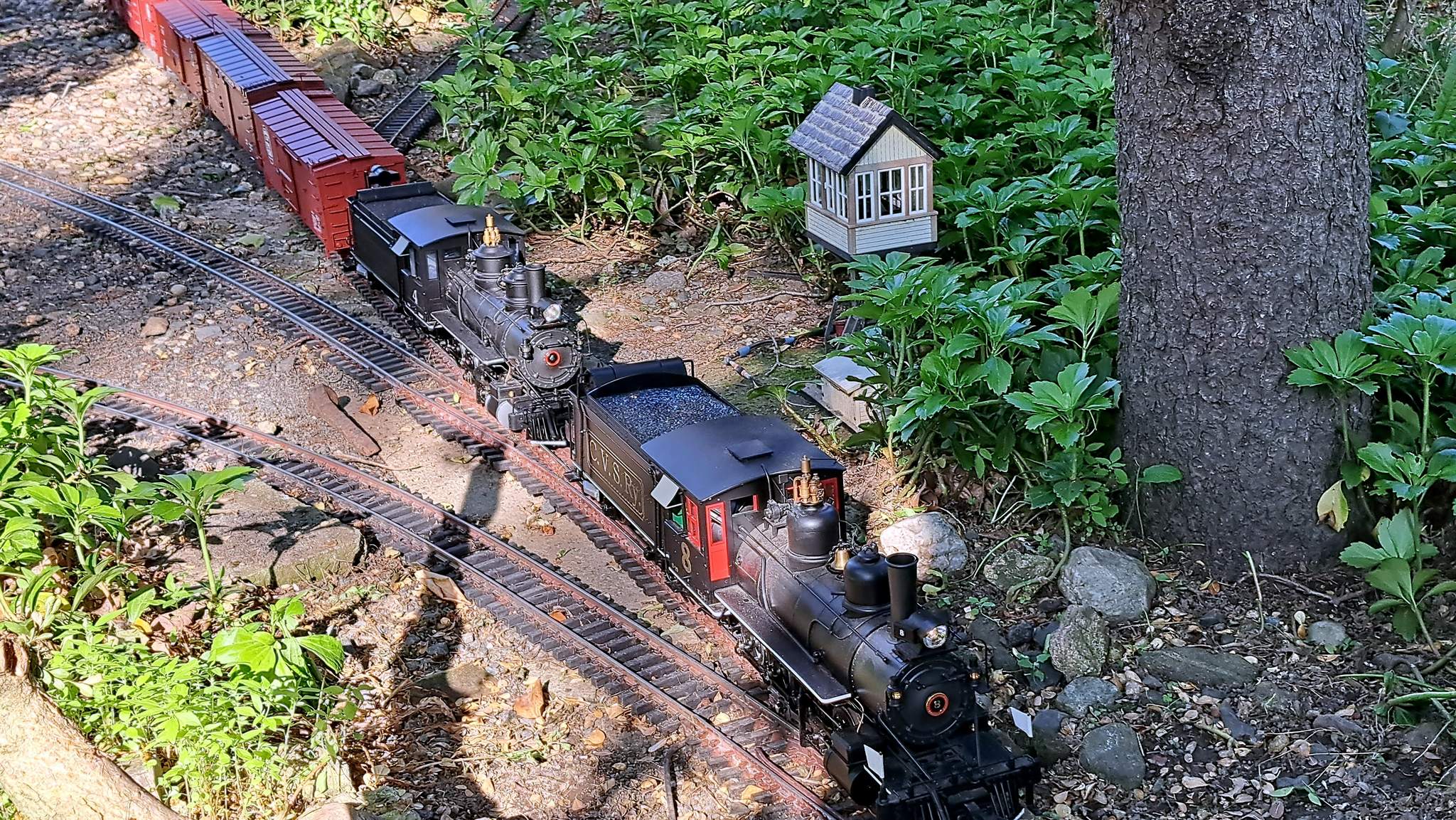 Across Indian Hill Bridge…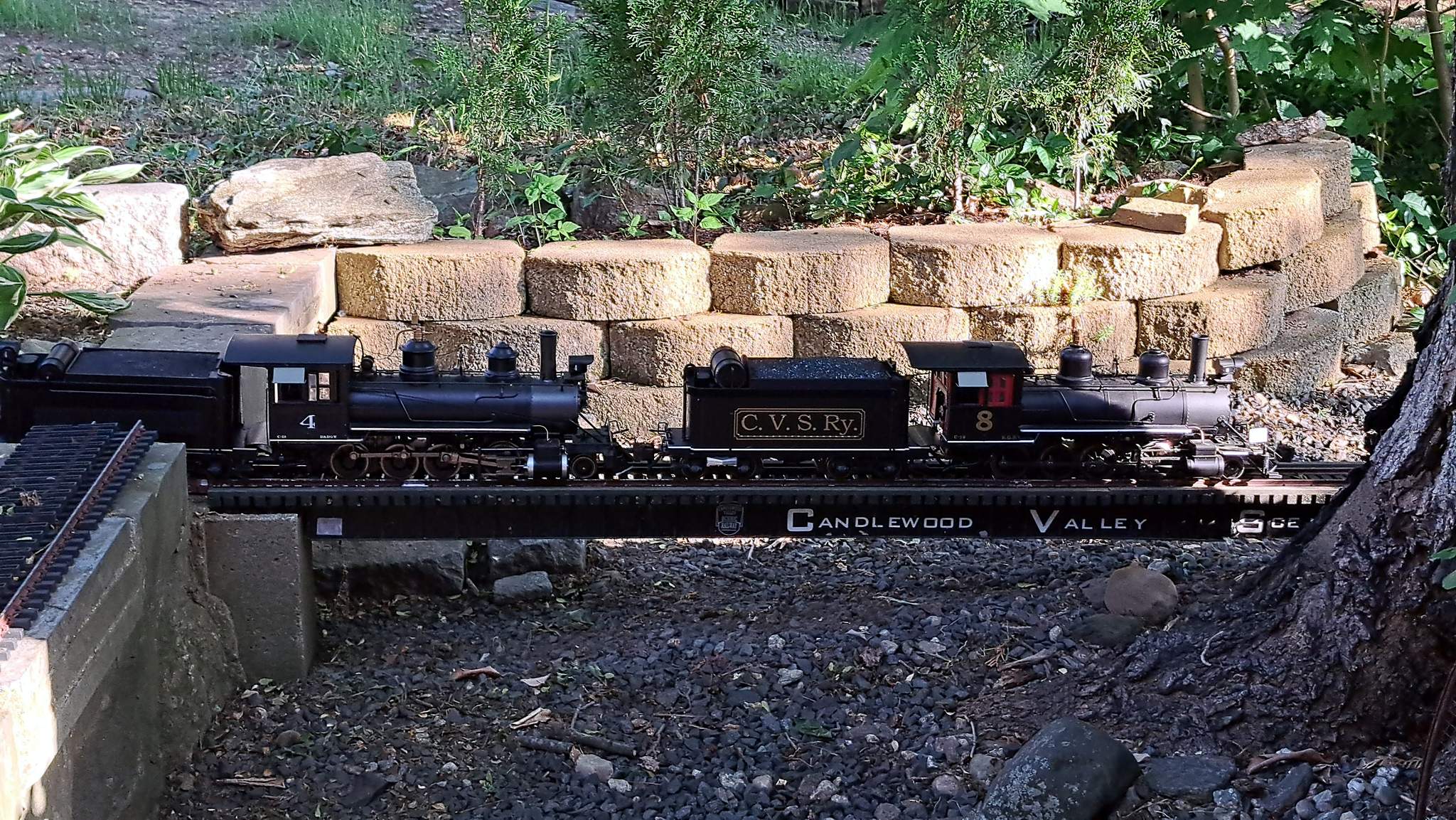 And in to Coal Dump Curve…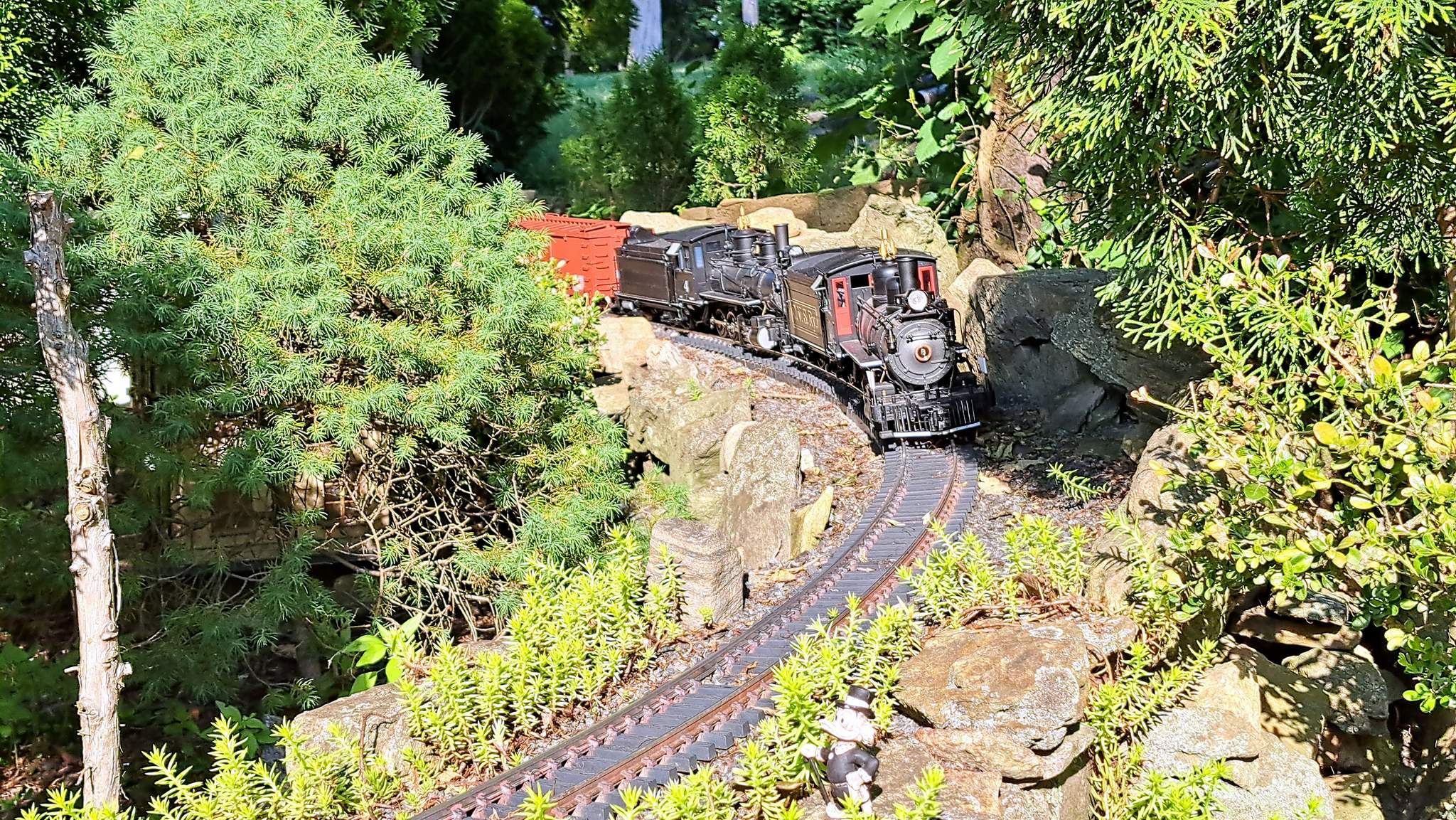 The rock work in this section of the railroad needs some help as evidenced by the exposed ladder…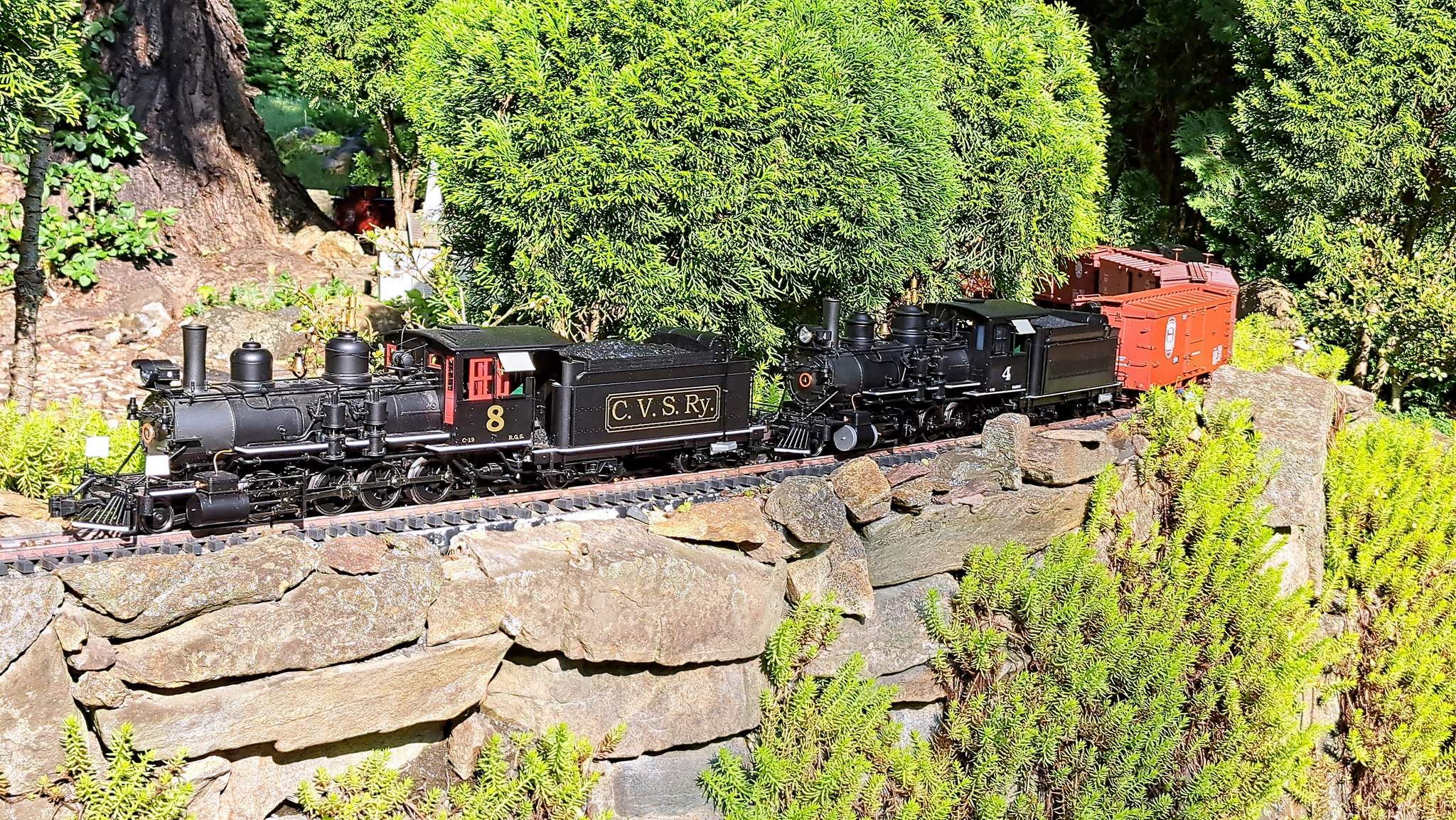 The entire train comes into view as it passes the new planter…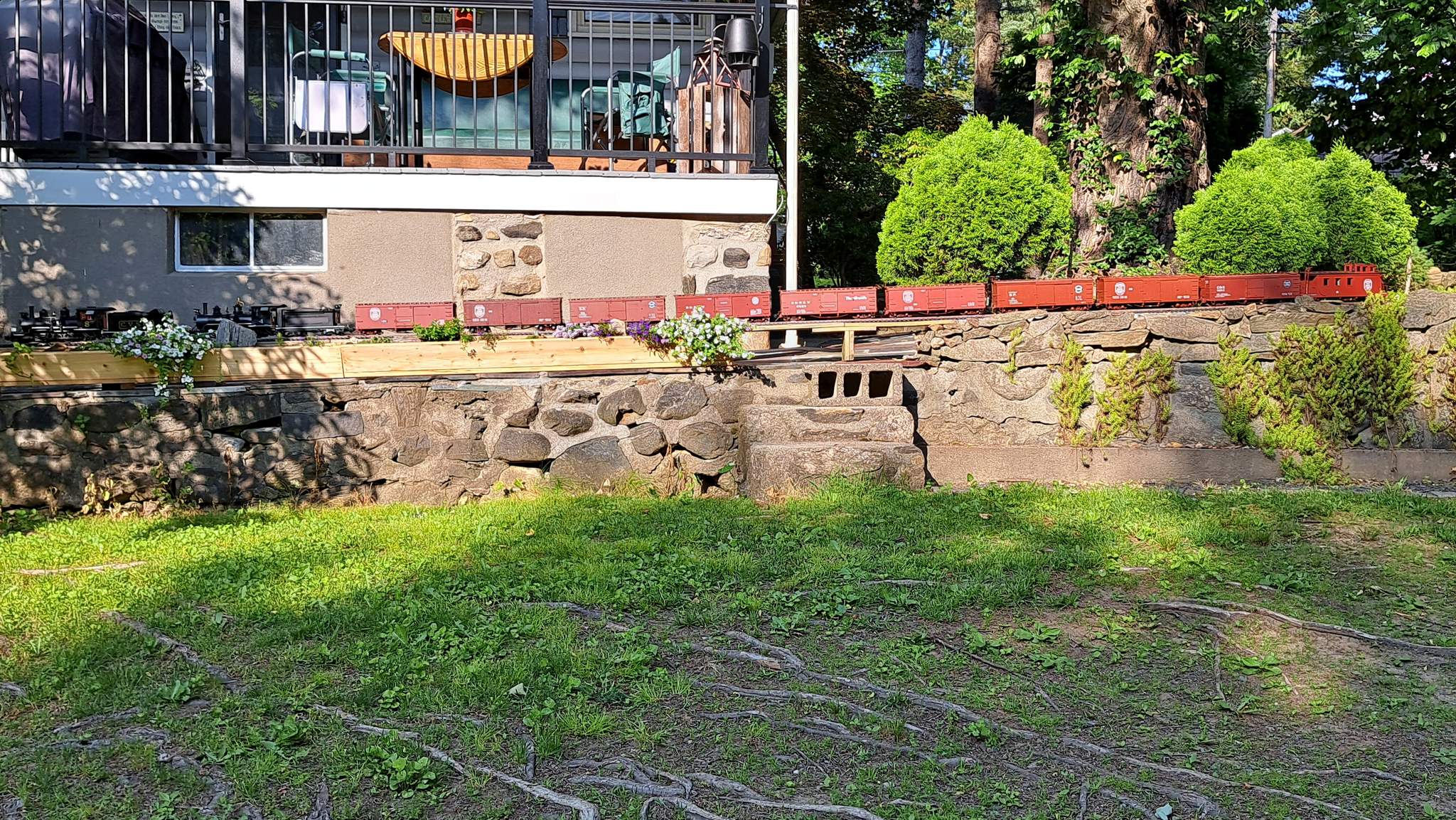 And crosses West Es-cap`e Bridge. Structures waiting permanent placement kind of look like a town!..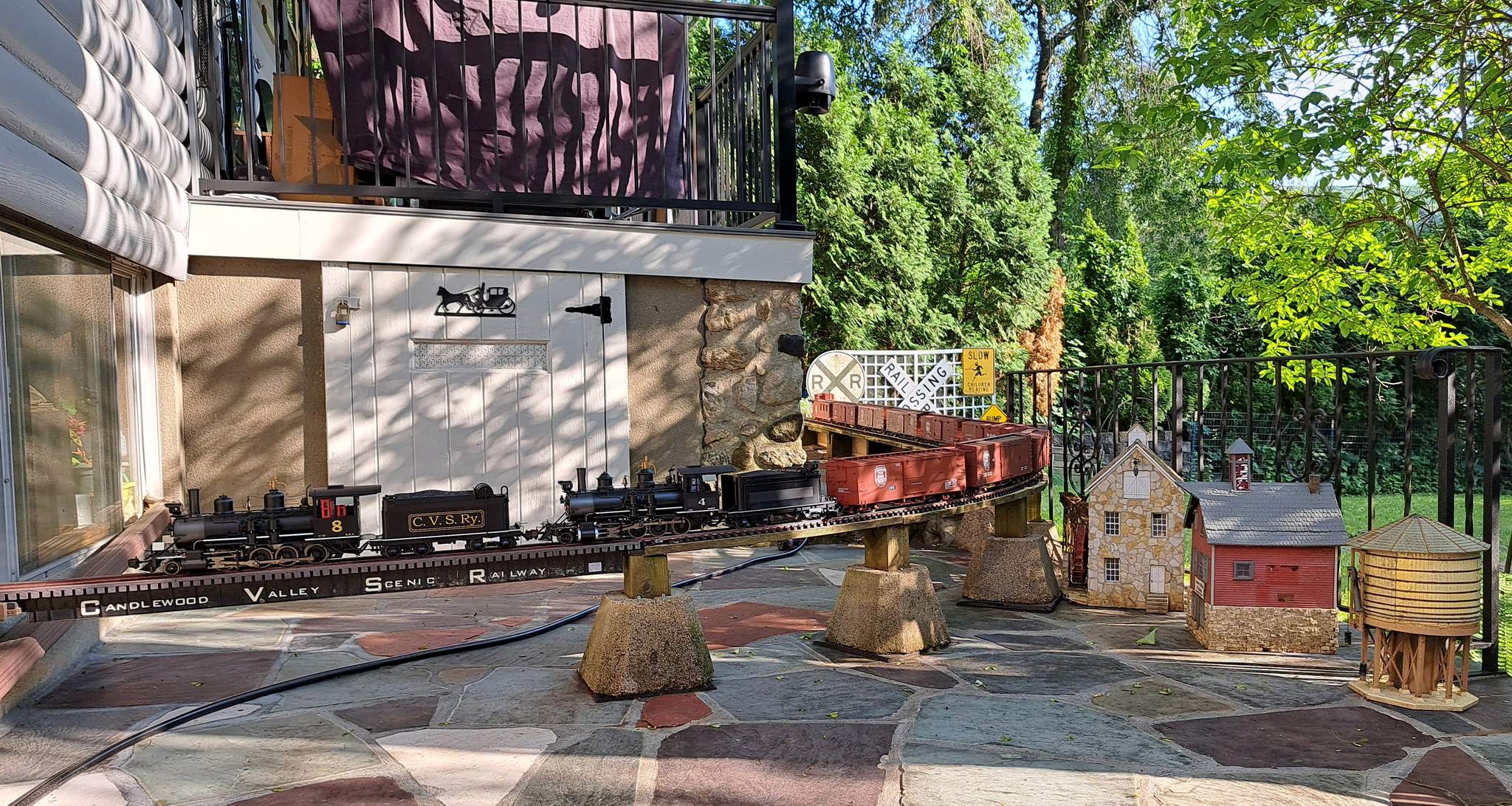 I spent almost an hour switching on the indoor after the train went through the portal to get the cars all back where they came from.
I still have a ton of weeding to do, but the ROW is clear and all track operational.