I got this unit for a great price.
I have used them/borrowed several times , so when I saw this I couldn't pass it up.
I like how you can control the speed of the engine, from creeping to a good speed, depends on how dirty the track.
This shows how nice it does it's job.
Some fine tuning helped it!
I had a thought …(shut up Rooster)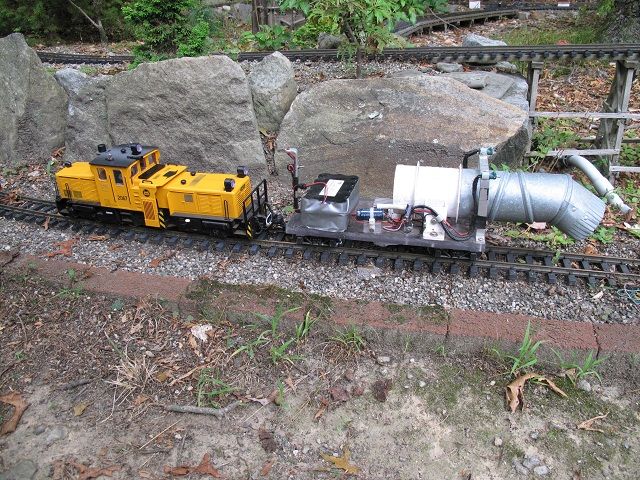 Nope … the blower pushes back towards the engine to much …
Nice unit
Works very well