Now they are approaching what they should be as limited brass pieces.
It's just model trains, some go up and do really well and many just drop in value. I wish I would have purchase all the plastic G scale Bachmann K-27's when they were $600 at Hobby World in N Y back in the day. I'm just glad I sold all my Lionel when it was worth something, today your lucky if you can get half of what it was worth and if you can even find a buyer. If your saving your trains for your grandkids, don't they don't want them.
trainman
Wonder what Amtrak models are bringing these days ?
Unfortunately, probably just what they are worth…

As John B points out, these are brass, not plastic locos. Per the TrainLi description:
Finely detailed metal models constructed of brass and die-cast zinc.
One might inquire of TrainLi to affirm this statement and learn the details. Just call Joane at 775 302 8111.
Assuming it is as advertised, this would be a great deal at $4k. Where else would you get two quality brass 4-4-0's in G gauge at this price? Or… any price?
I can't afford it, but I can still smell a good deal.
Cliff
If you call, ask them what scale those models are. As they are standard gauge, they should be 1/32nd.
They also have special smoke generators that puff out of the cylinders. Videos on Youtube.
Pete, I just called Joane and she said they're 1:29.
Also that these are "museum quality," with no plastic parts.
Here's their videos, thanks for pointing those out.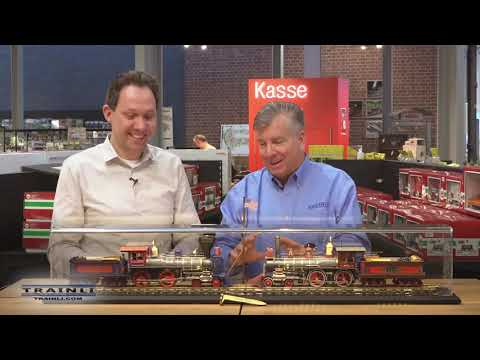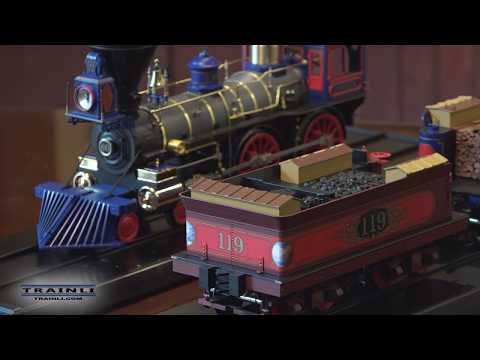 Really nice. I would agree they are probably a good buy at $2000 each, and you could always sell one and keep the other.
I'll wait until they get to $1500 each.