My railroad was built using multiple construction methods…
Track laid directly on PT lumber plank.
Track laid directly on ground. While I trenched and gravel filled, that was 20 years ago and there is little trace of the gravel trench left.
Track laid on concrete roadbed.
Track laid on back filled PVC ladder roadbed with ties at ground level.
By far, the most susceptible to frost heave is the ladder. Every spring, as soon as the ground dries out enough to walk on, I go around and push the ladder back into the ballast with my foot. I end up with a little bit wavy track, but there is no high speed service of any kind here, so a little undulation is OK.
This spring, Mother Nature threw me a curve. In several spots, the ladder roadbed joins with concrete roadbed. Shelves for the ladder were designed into the concrete when it was poured. When I went to push the roadbed down today I found that it had lifted above track level on the concrete and was now resting there

I think you can see from the shadows of the ties how far above the concrete roadbed the track has been lifted…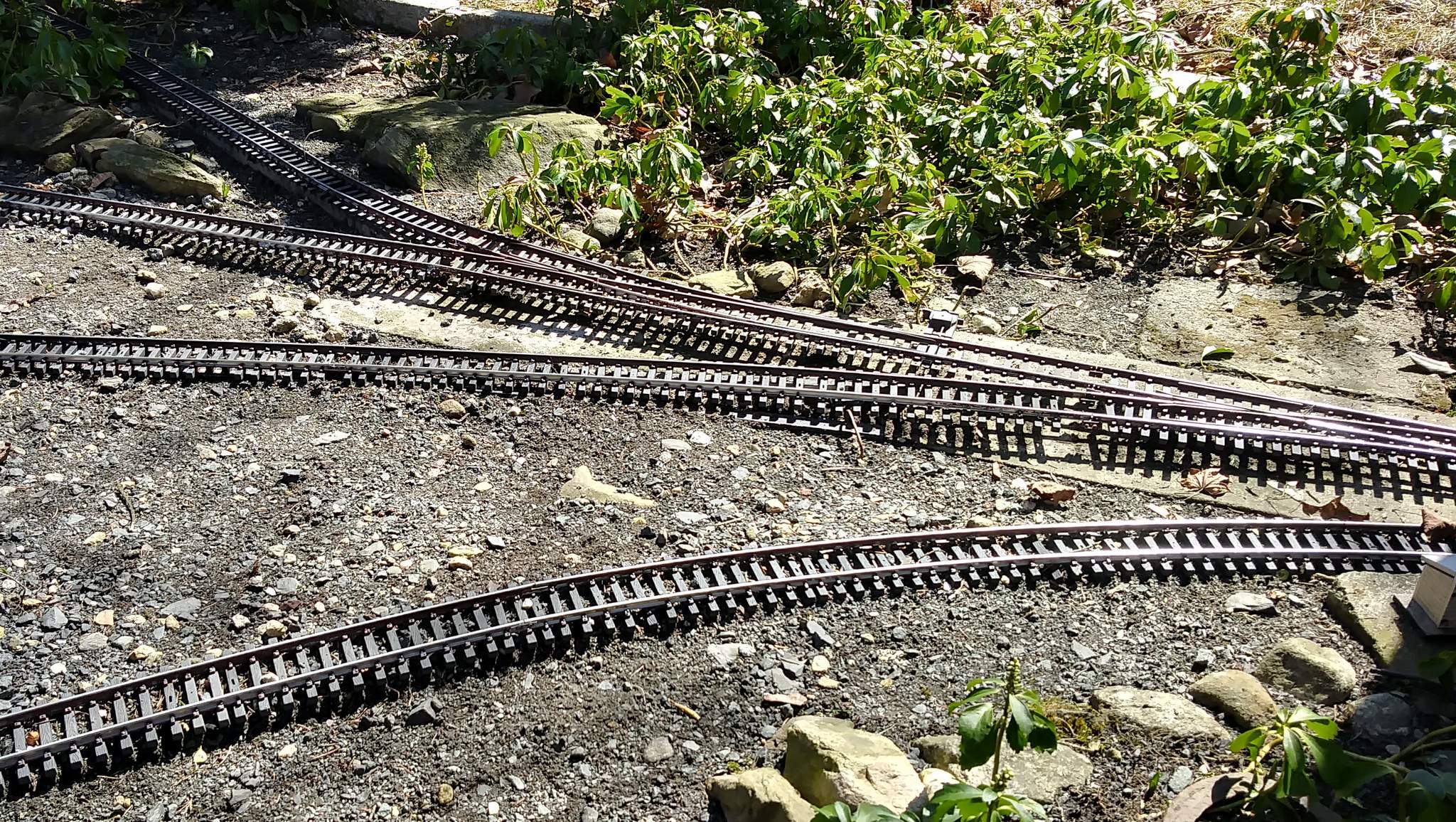 I expected this to be a big track lifting and roadbed excavation project. I started with a small exploratory excavation to see it it might be possible to muscle the ladder with track still attached back where it belonged…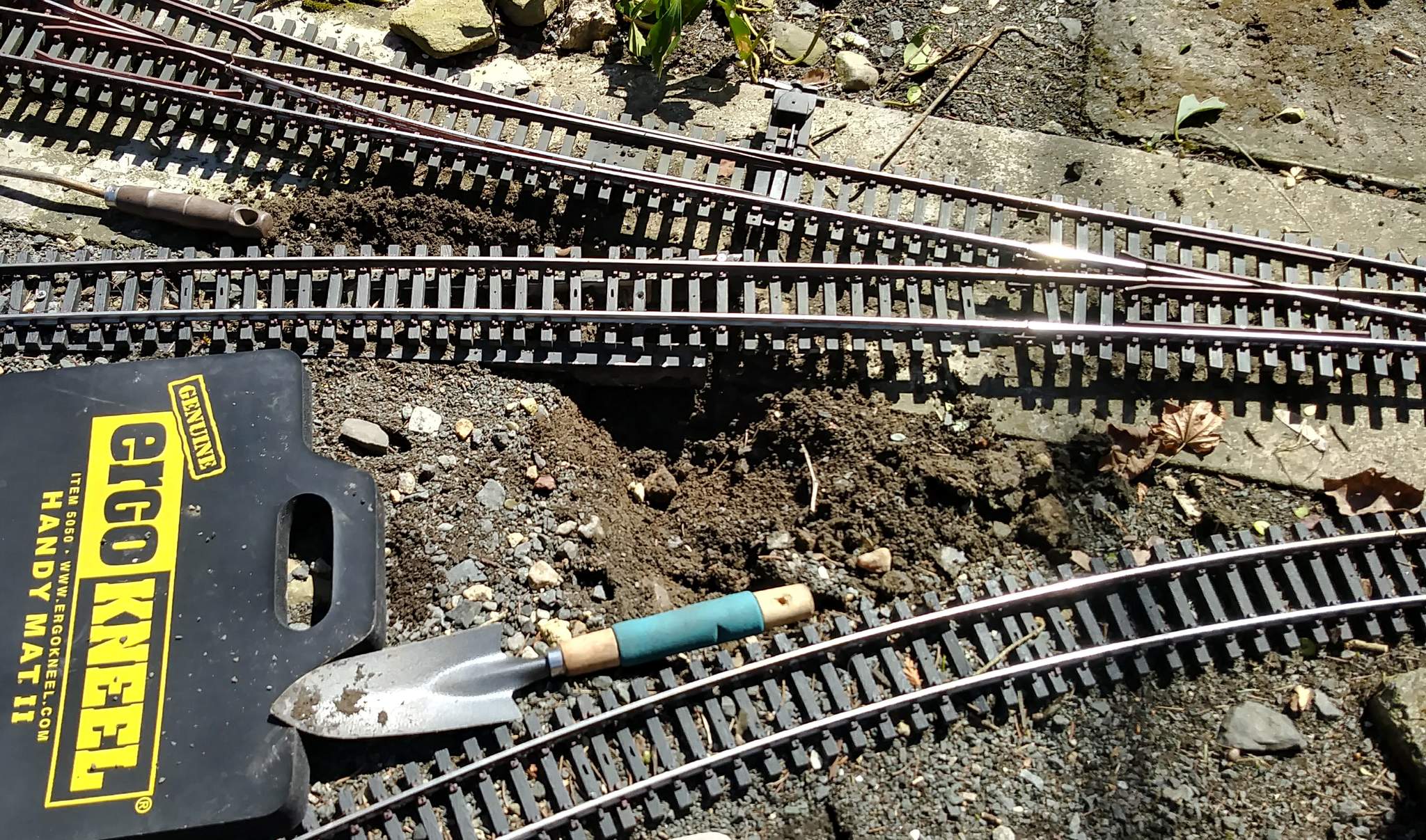 By the way, If you need a great kneeling mat get one of those. They are pricey, but work better than anything else I've tried. I have two!
There were two spots where the ladder had lifted above the concrete; both sidings off the main at Indian Hill Junction…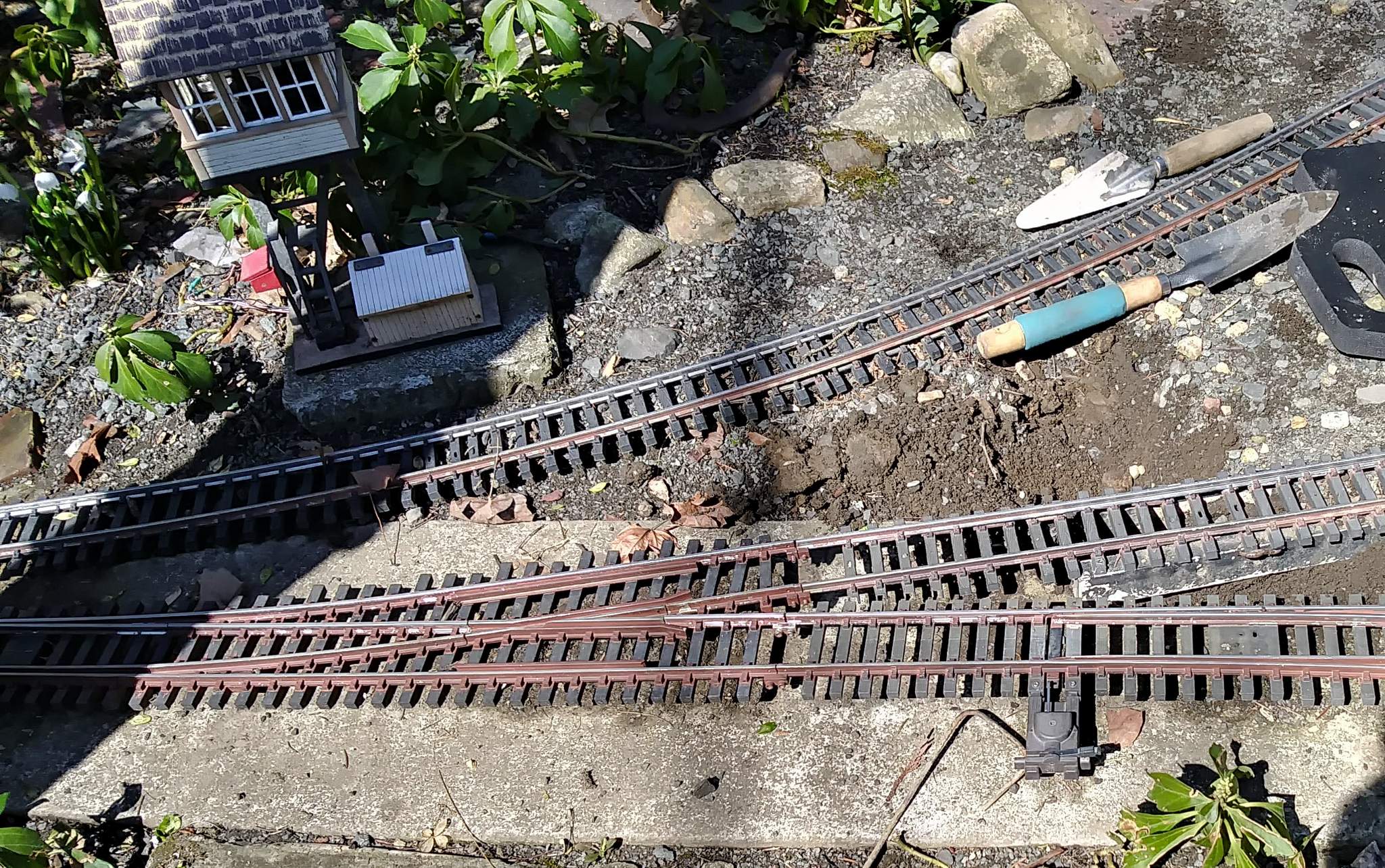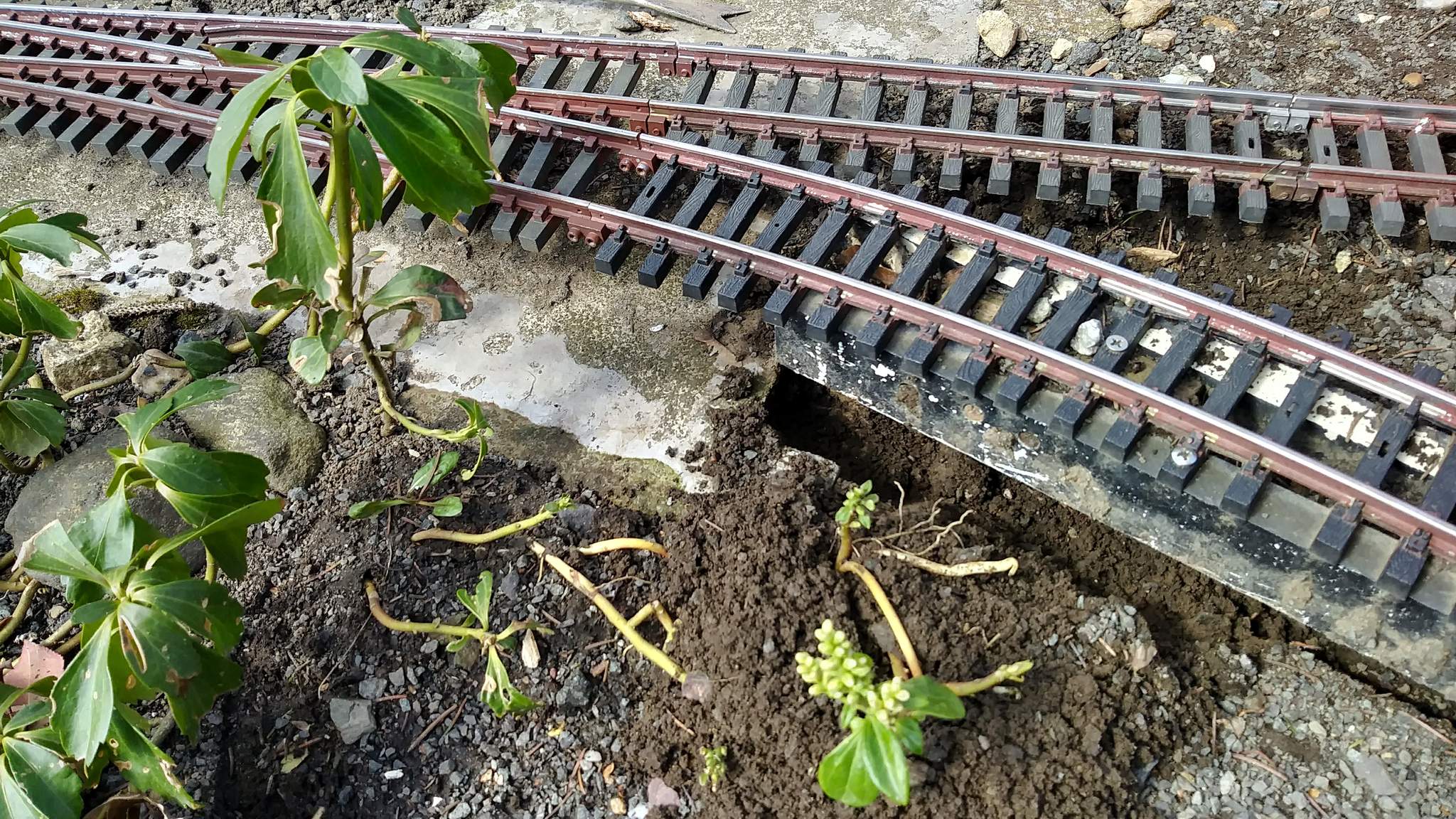 Not only was it a beautiful Spring day today with lots of sun and temps in the 70's, but the roadbed went back where it belonged without too much effort and I had an inspection train out on the line before dinner…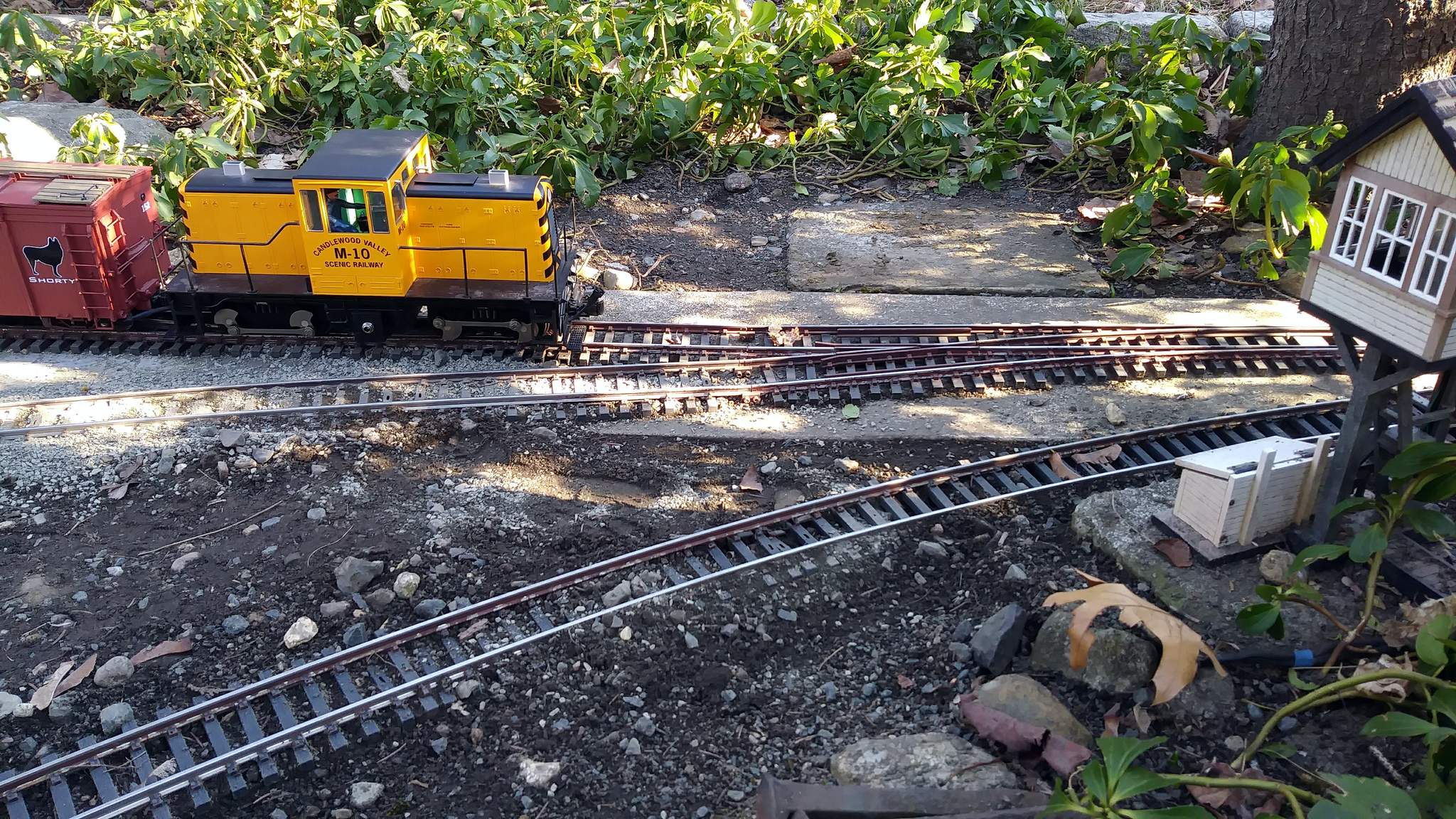 As of this evening, all track, except Deep Cut Tunnel is in service. I need to open the hatch and use the gas leaf blower to clean it out. Rain tomorrow. Maybe Sunday.