We got our first snow Saturday into Saturday night. I was busy with my niece riding the Santa Express and Northern Lights Limited trains at the Railroad Museum of New England in Thomaston, CT in Al Poeroy's caboose. It would have been better to take these pictures last night while the snow was fresh hand still falling, but better late than never.
First; what I was doing while it snowed Saturday…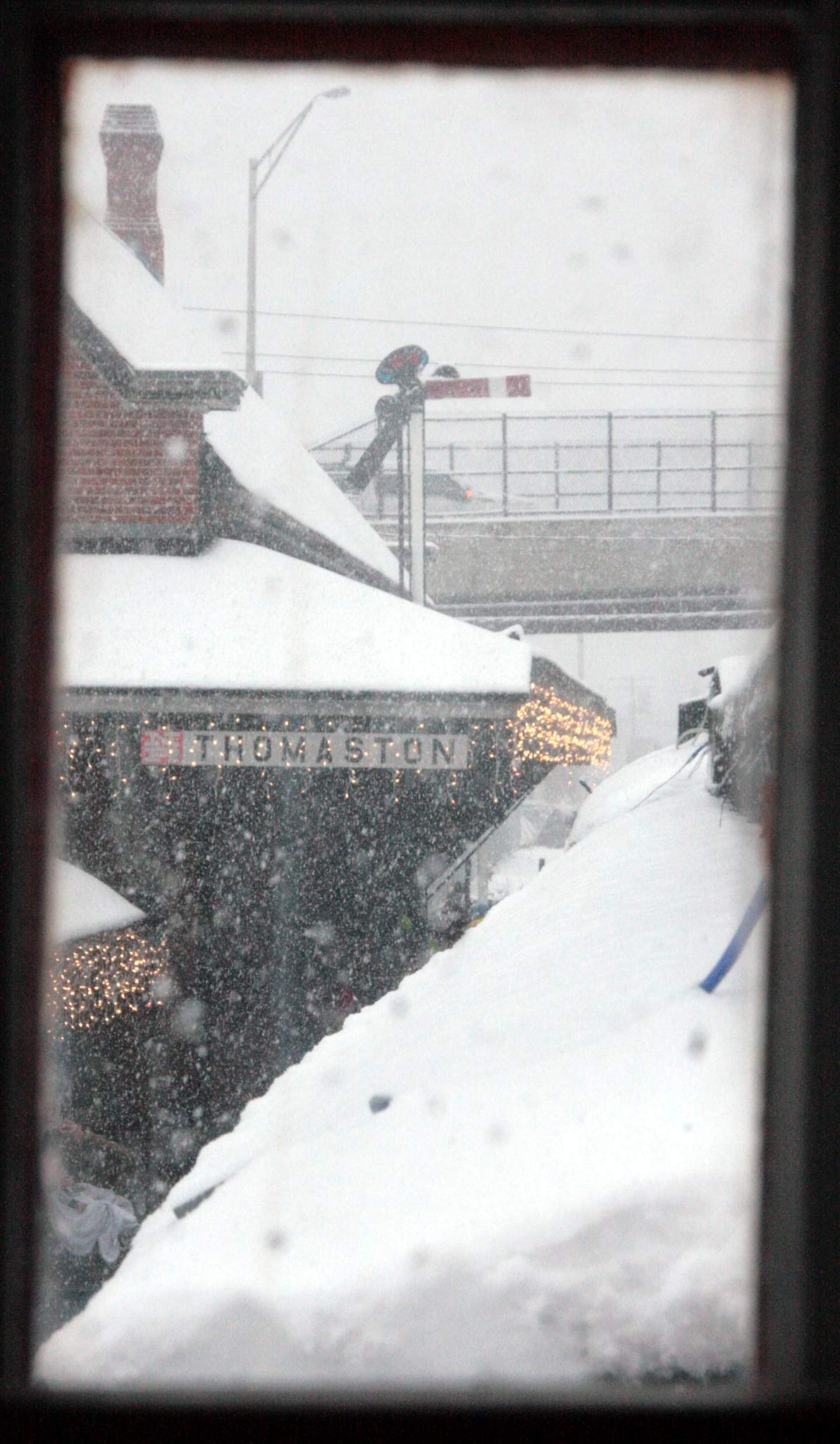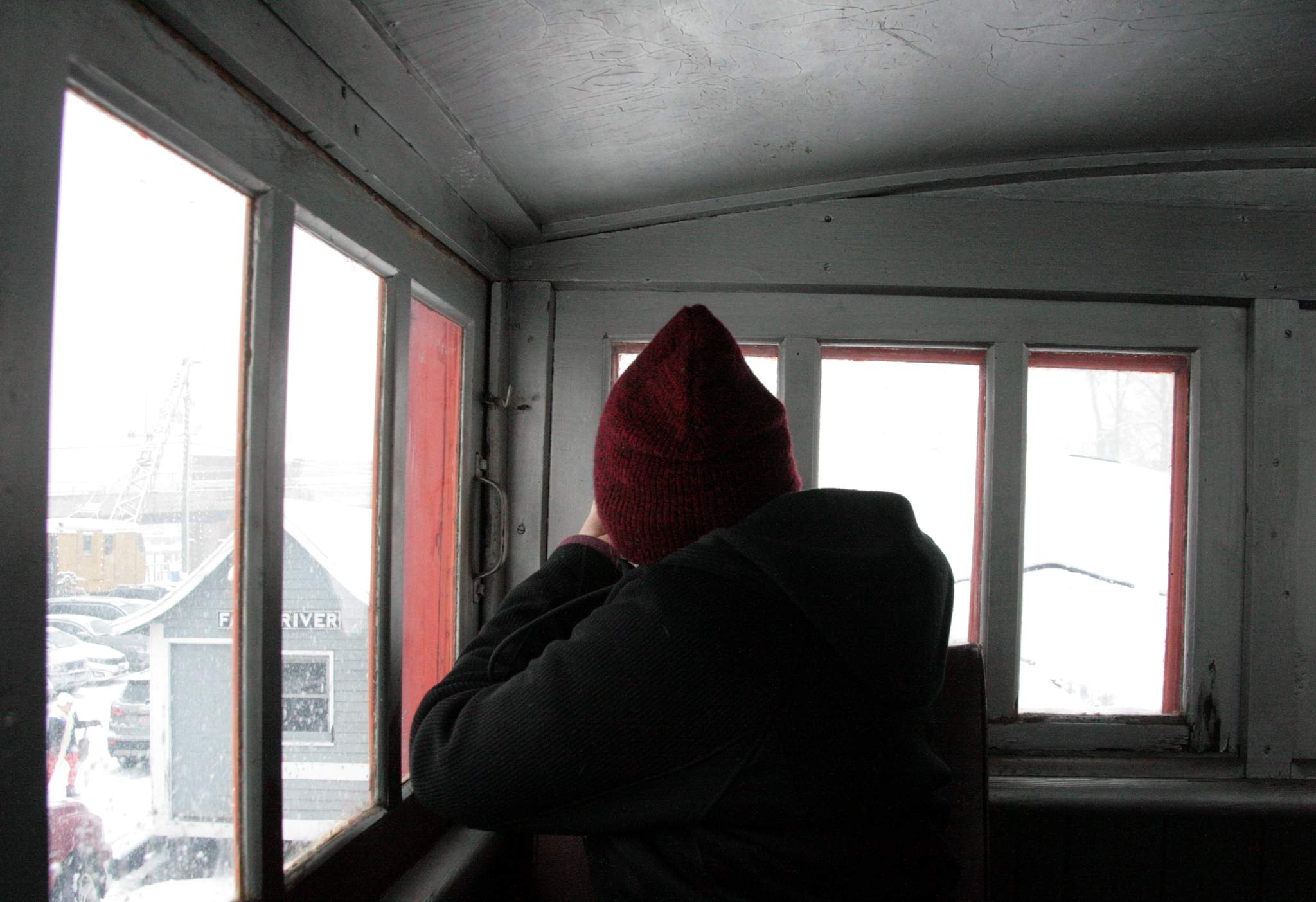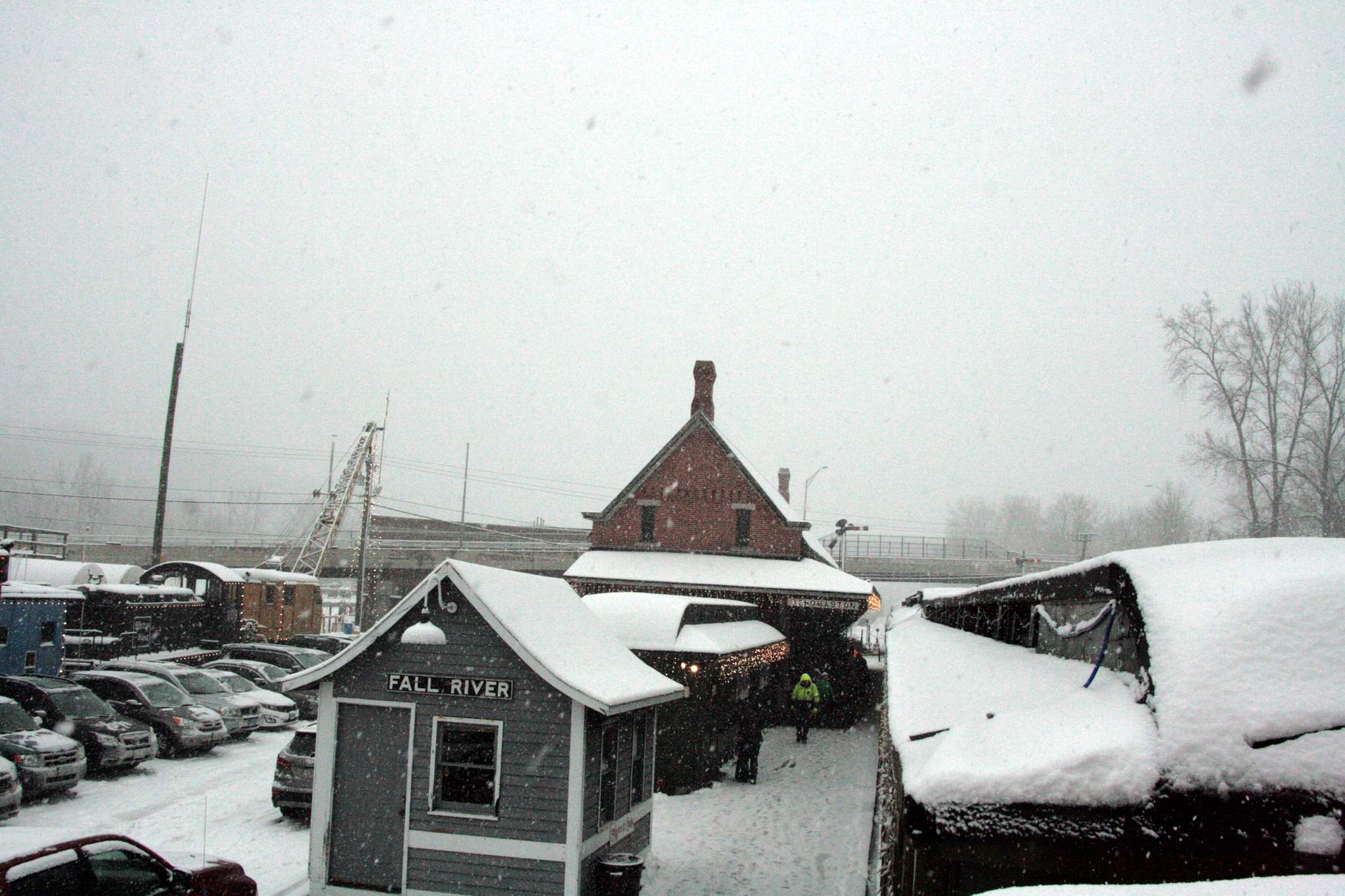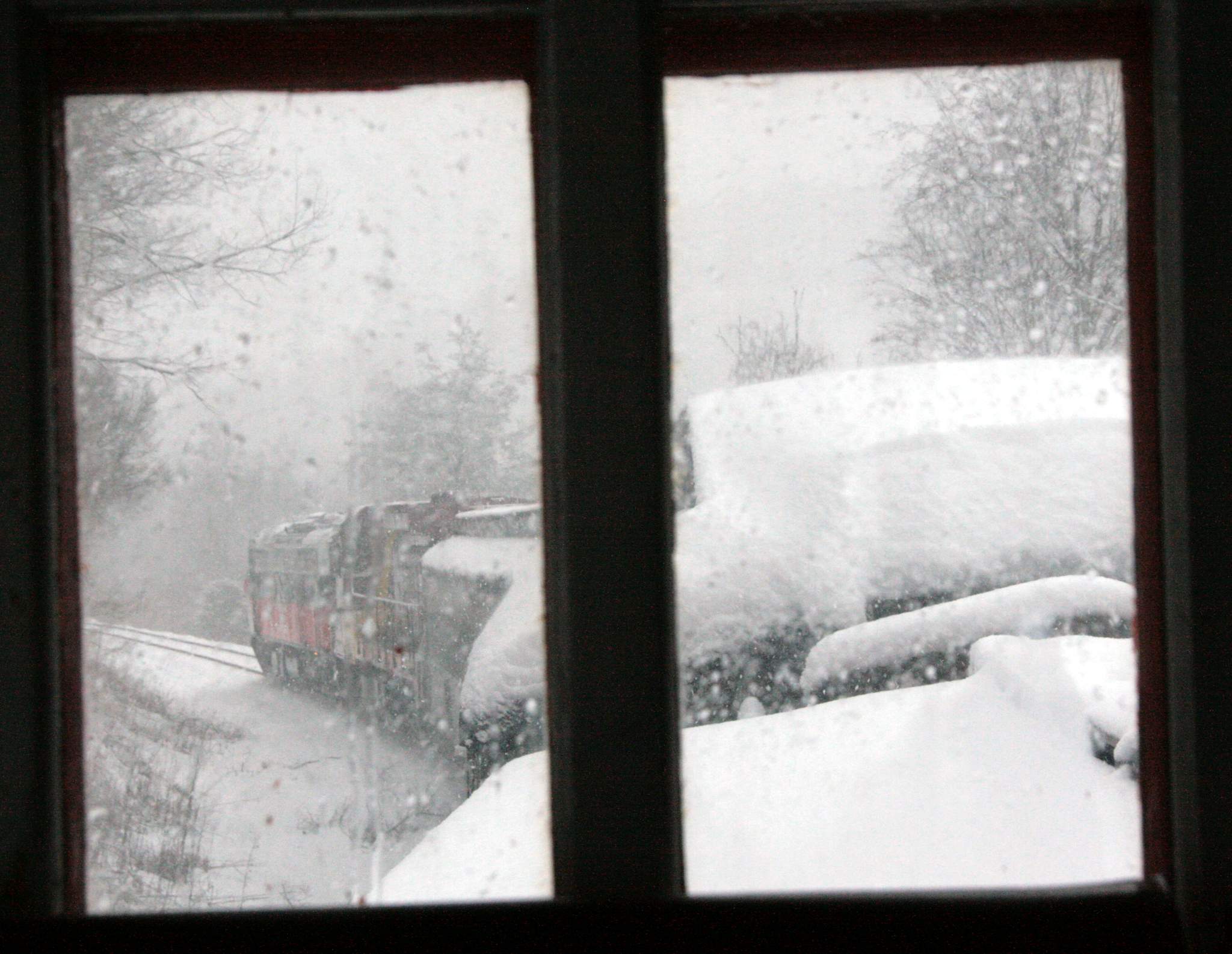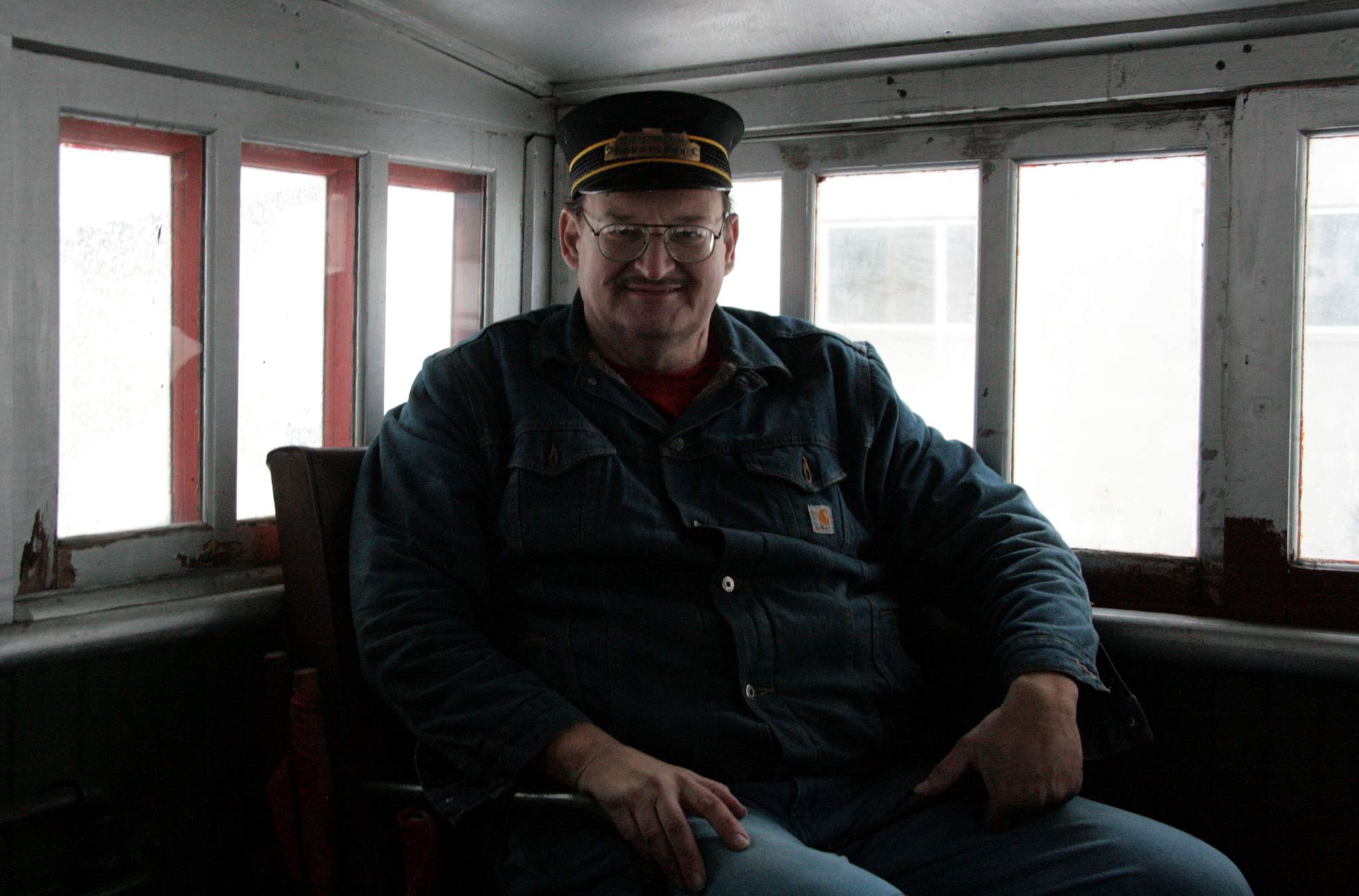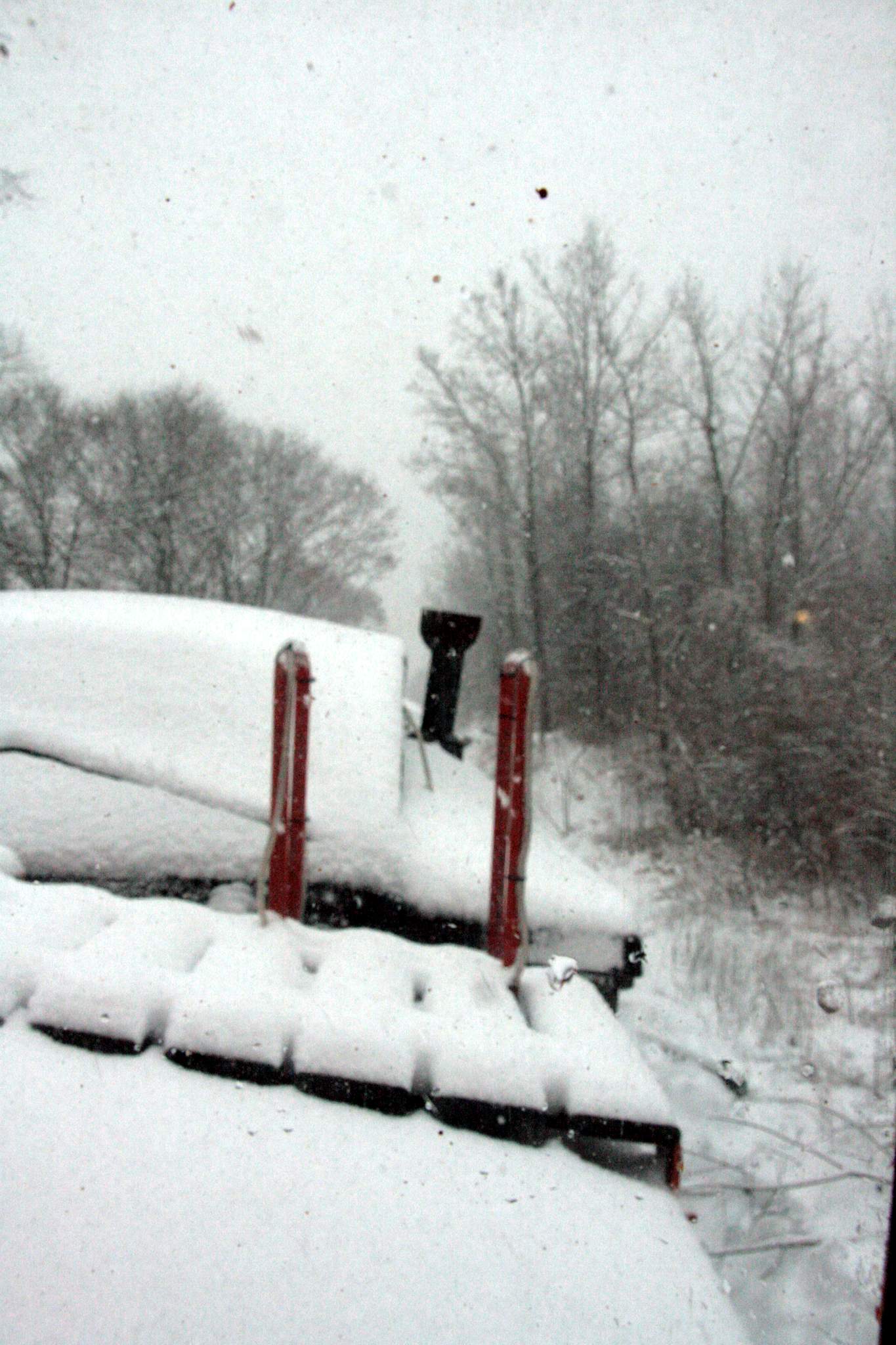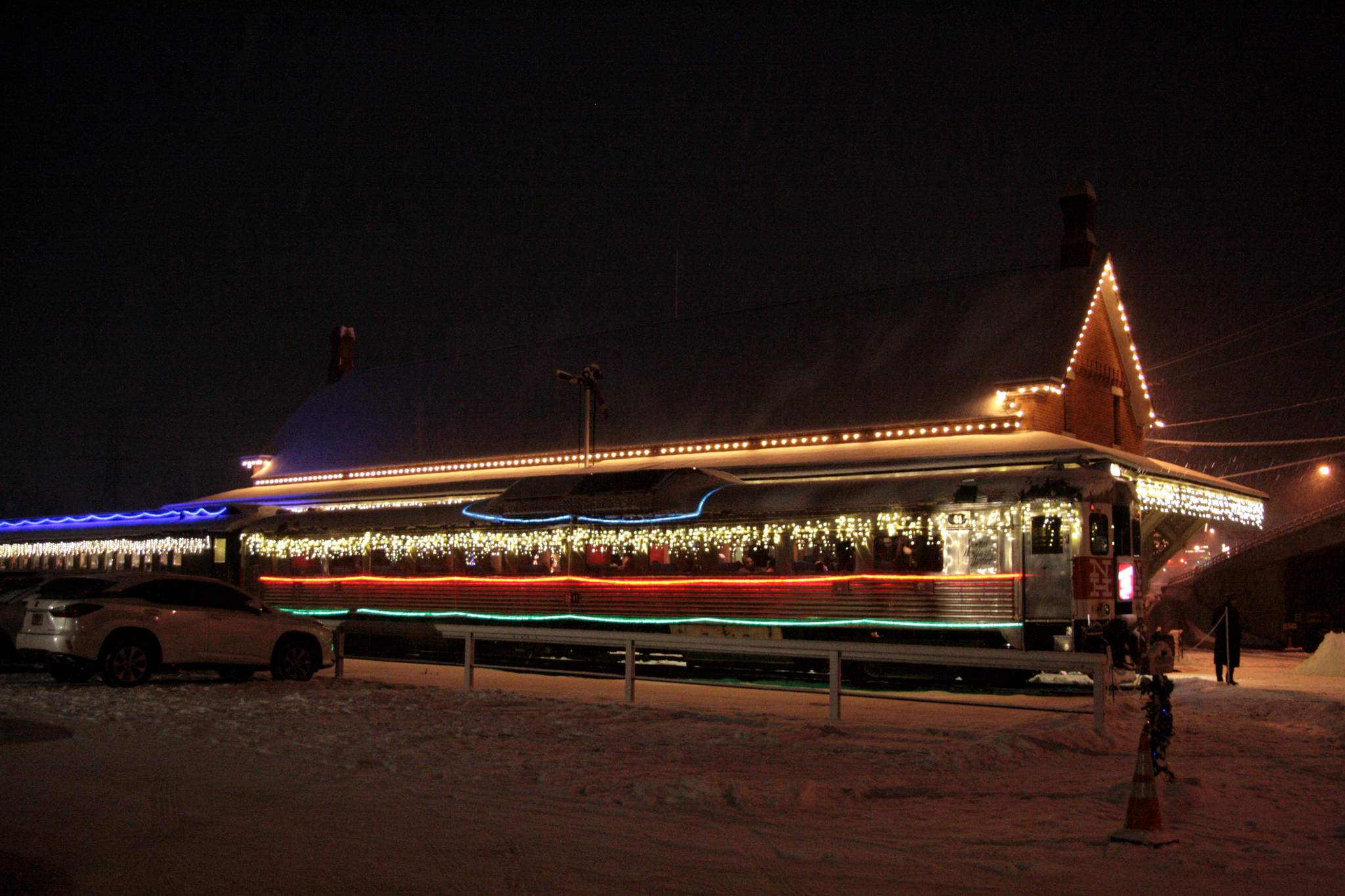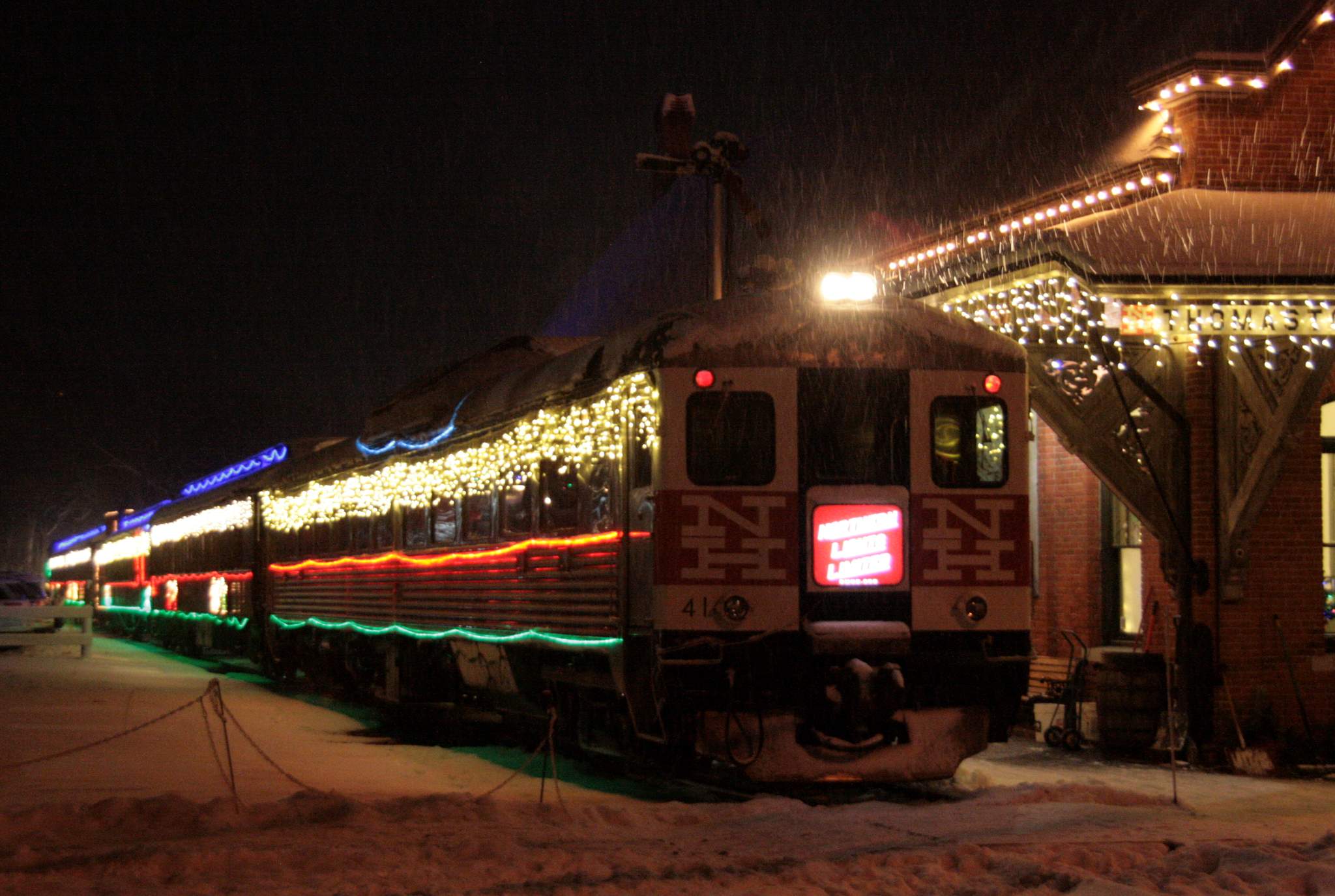 It was a full day to say the least. We got home at 10PM after a long, slow trip over a snow covered highway. Cold and wet from stomping around in the snow for pictures I didn't have the energy left to get pictures around my railroad until late today. About 6PM the plow train arrived at Wall Station and the guys dug out the platform…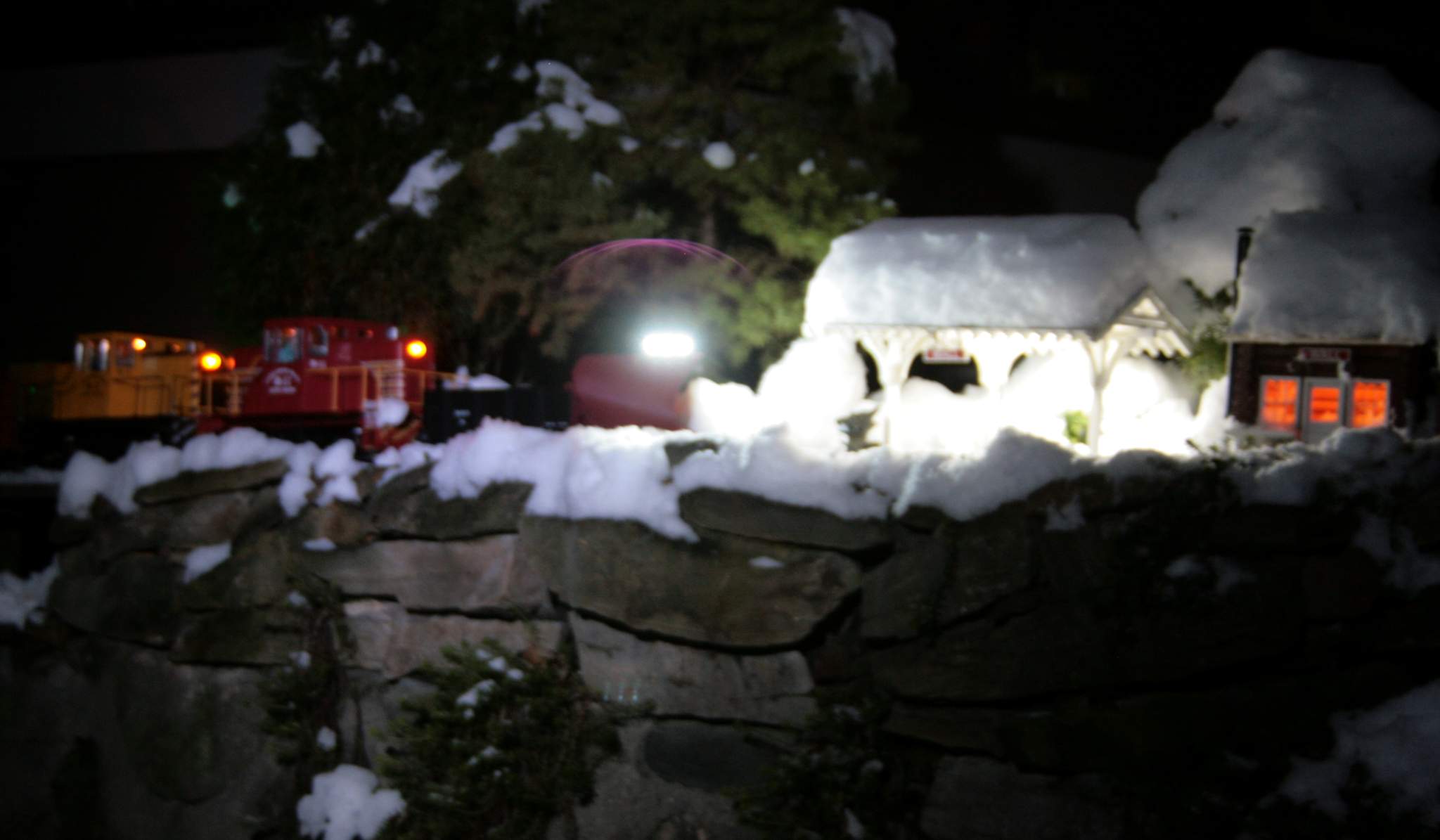 Passing Pine Summit and the old Engine House in the background…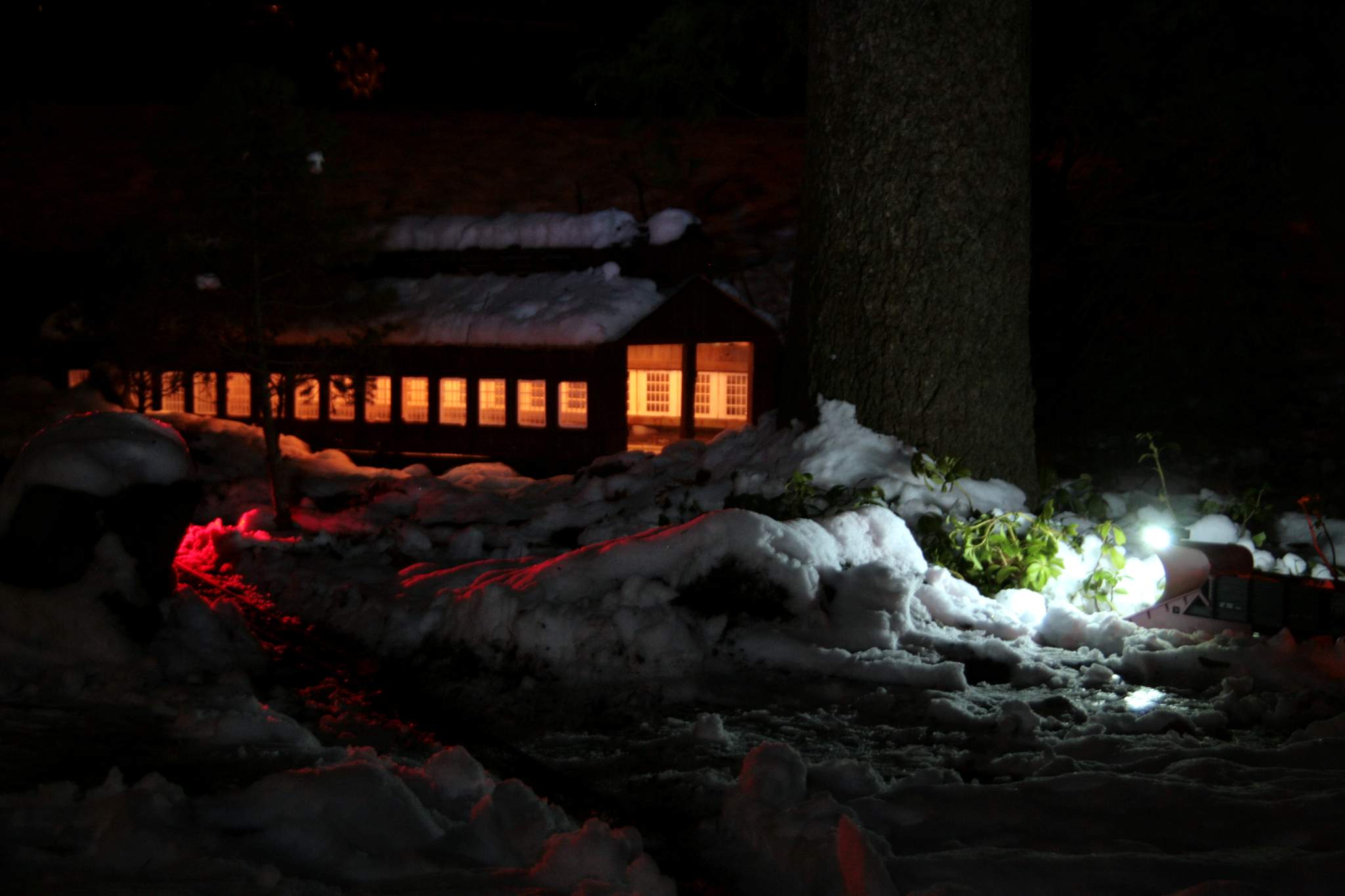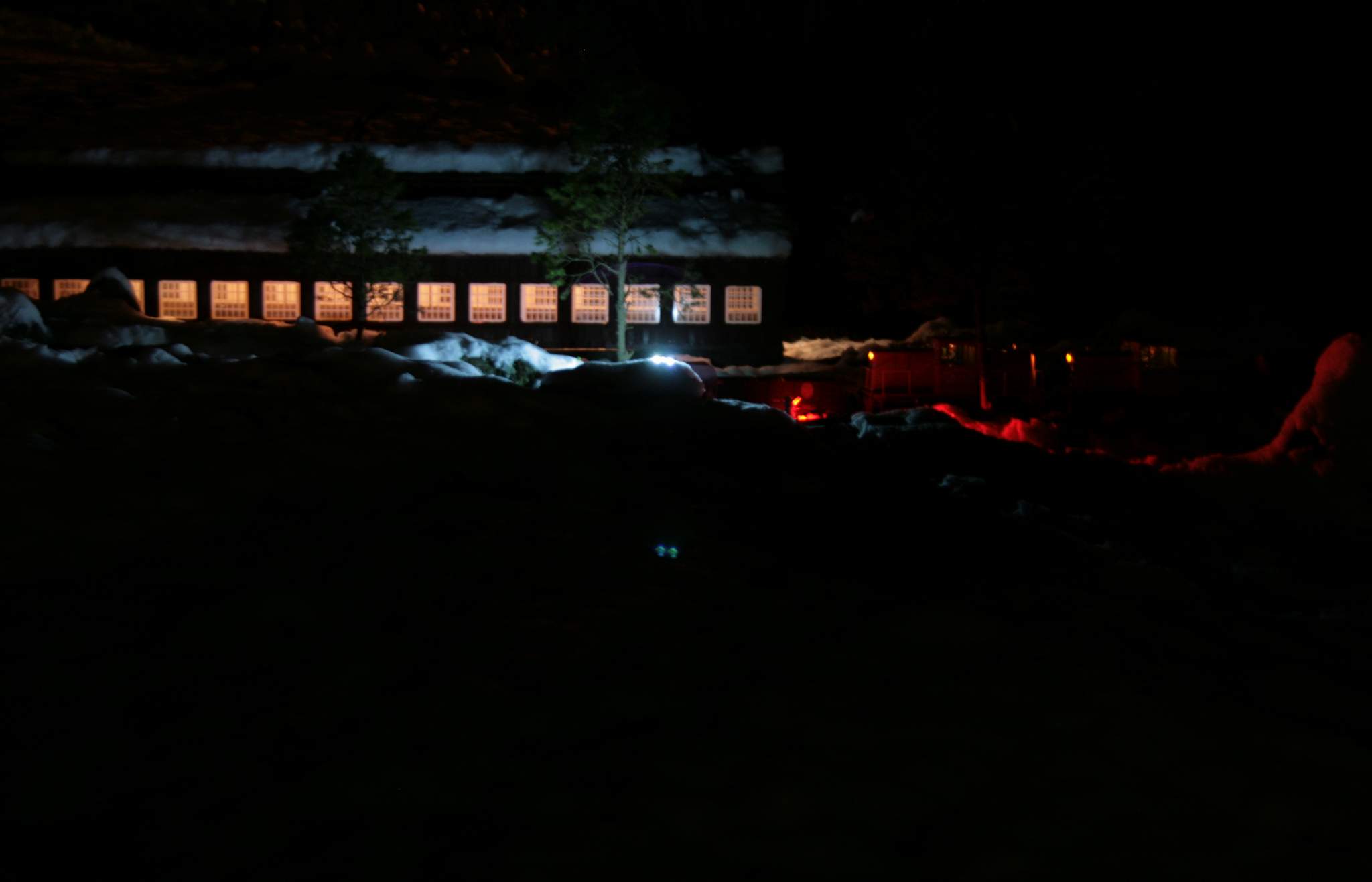 I began having battery problems and dinner was ready so the plow run was annulled after these few shots.