The big Labor Day run got rained out before I could get much out on the line. Today I got out of work early and was able to take advantage of some nice late afternoon sun to get some pictures of the East end of the railroad, at the top of the hill. Three freights and two passenger trains all arrived at Indian Hill Junction. With a bit of shuffling, all 5 were turned and began the parade back down grade. I grabbed a lot of shots, here a bunch I thought worthy of posting.
Shay #5 handles the Jackson & Burke passenger train with the freights in the background…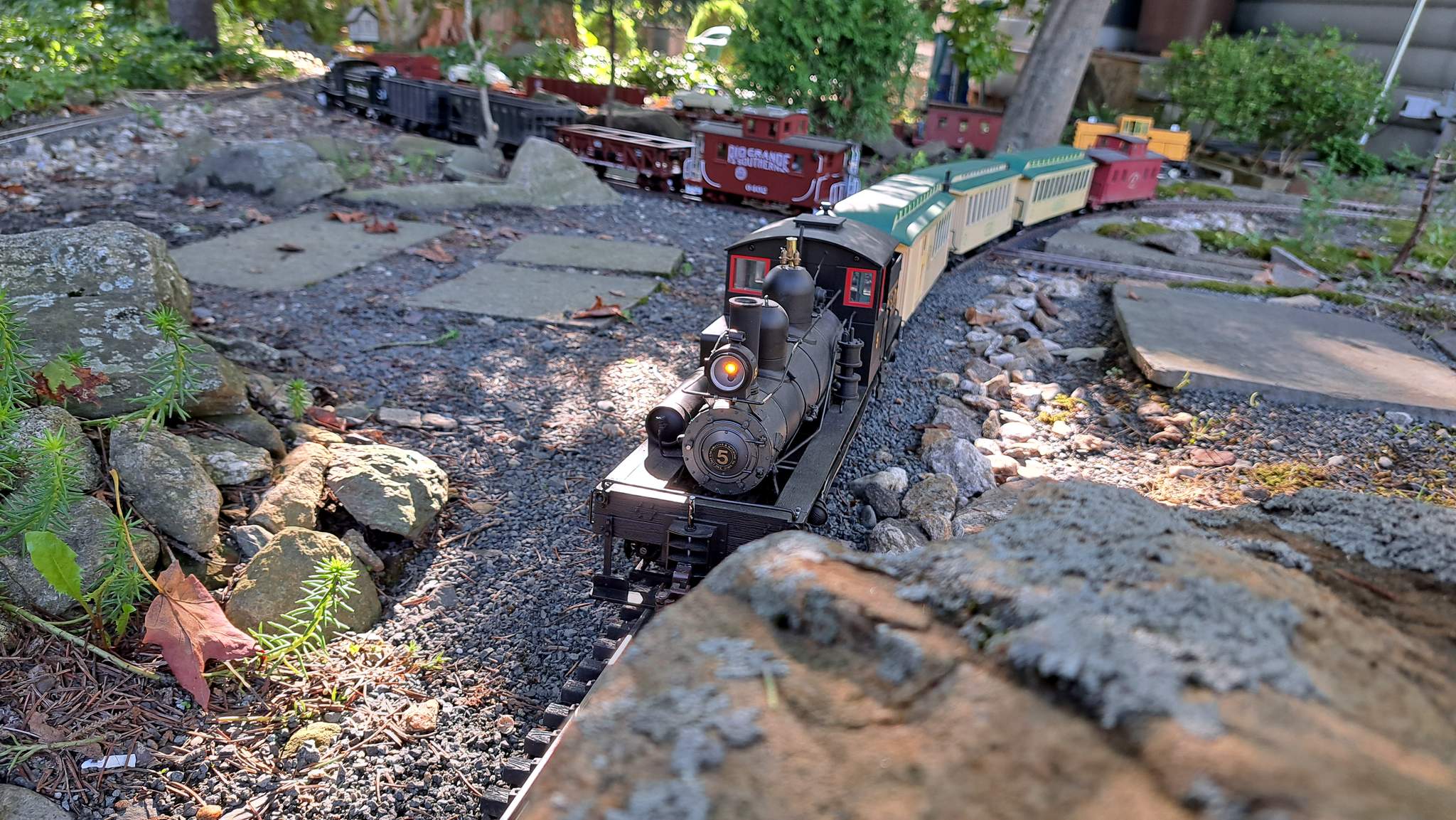 By using the sidings and the legs of the wye, all 5 can be at the East end at once. I could probably have fit one more if I tried…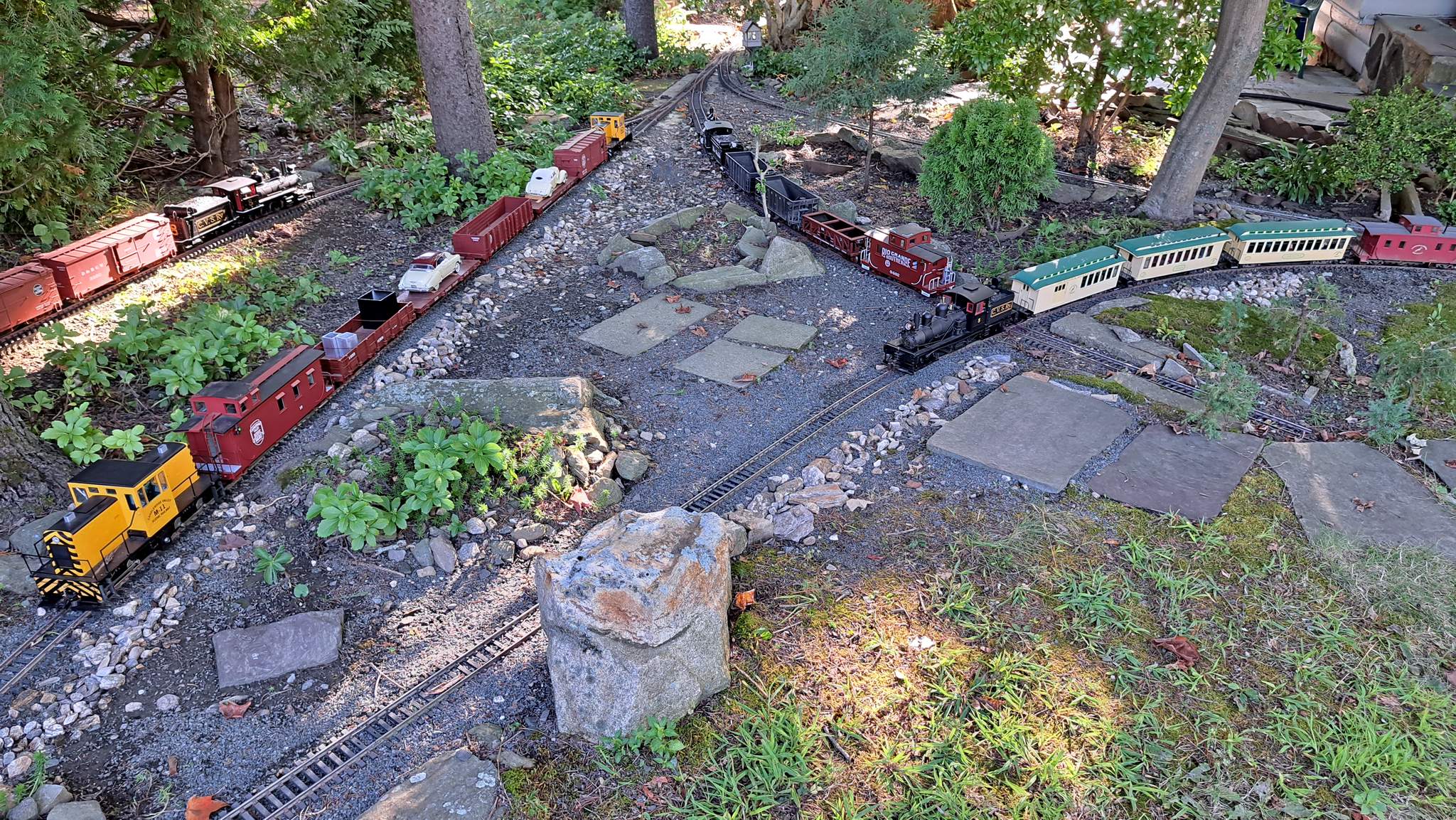 All jammed up at Indian Hill junction waiting for the fat controller to decide who gets clearance on the main first…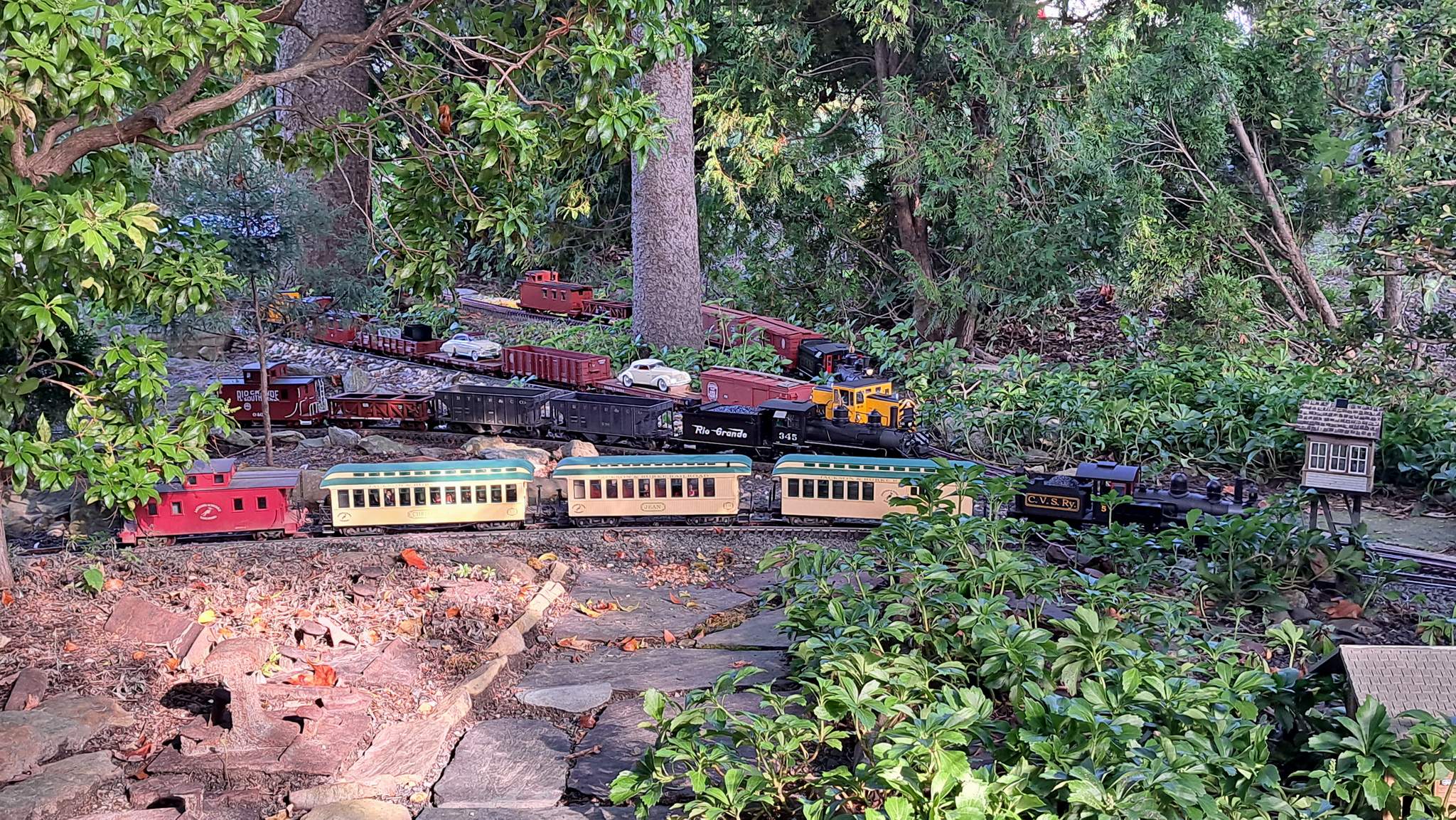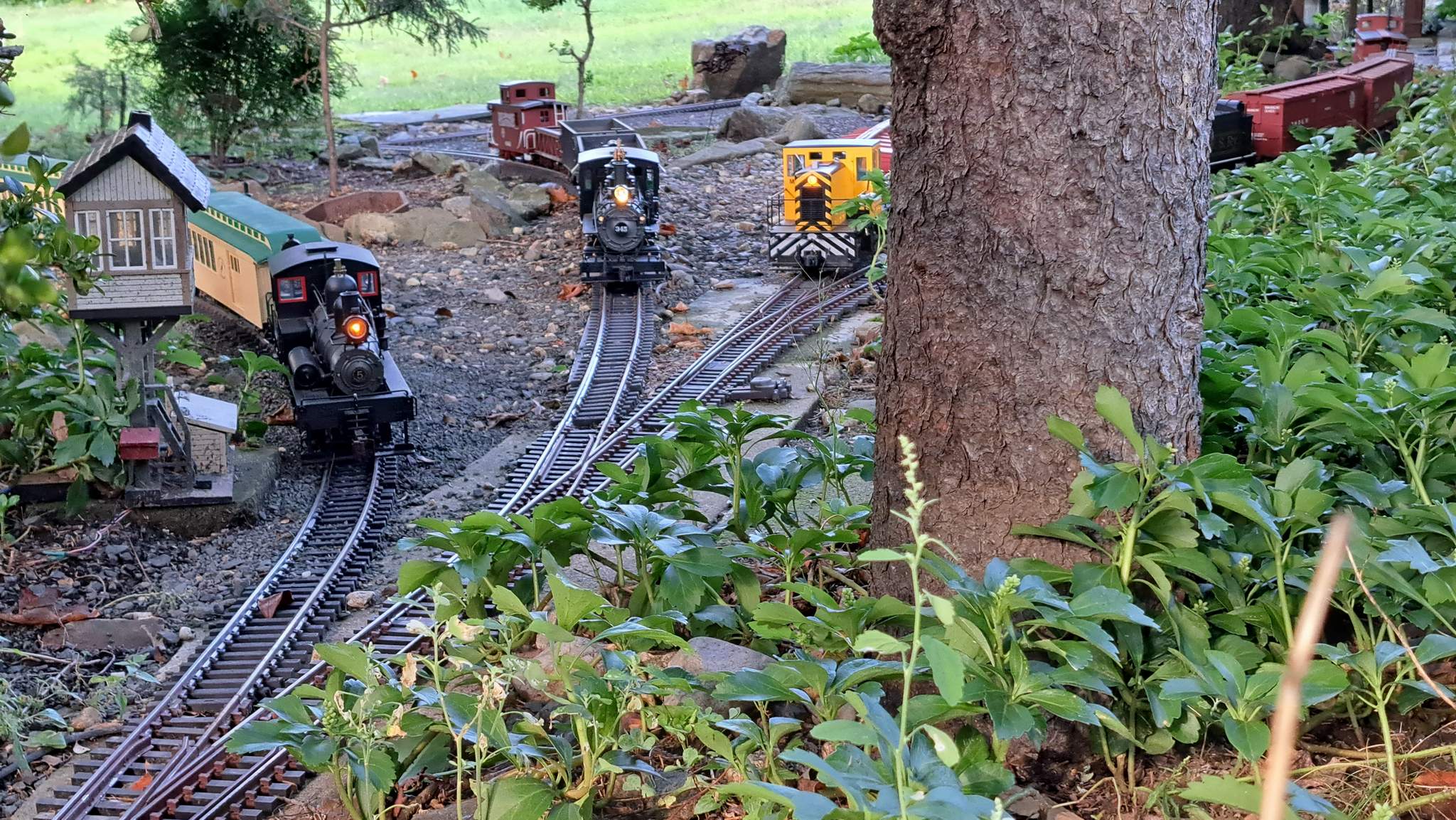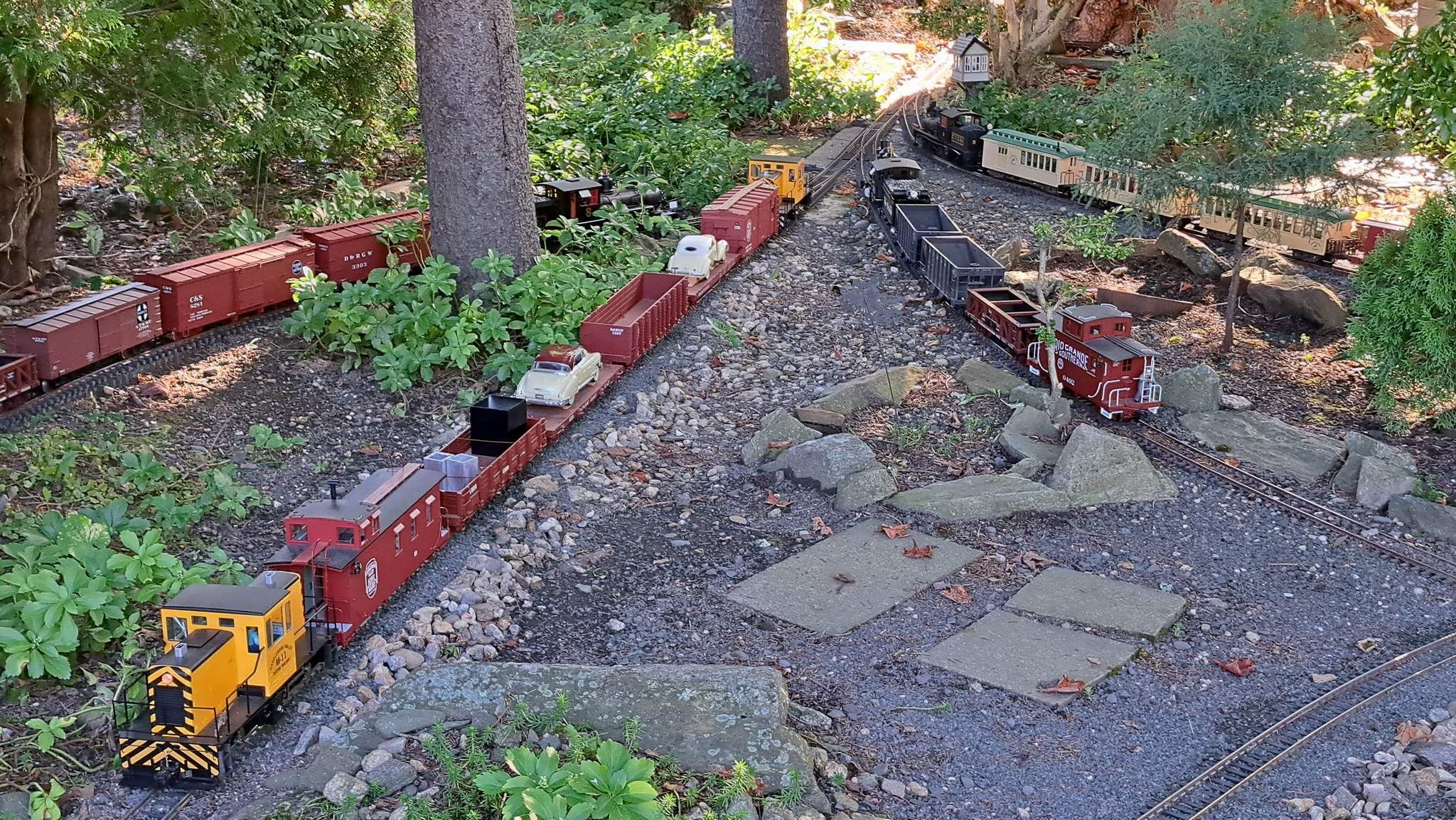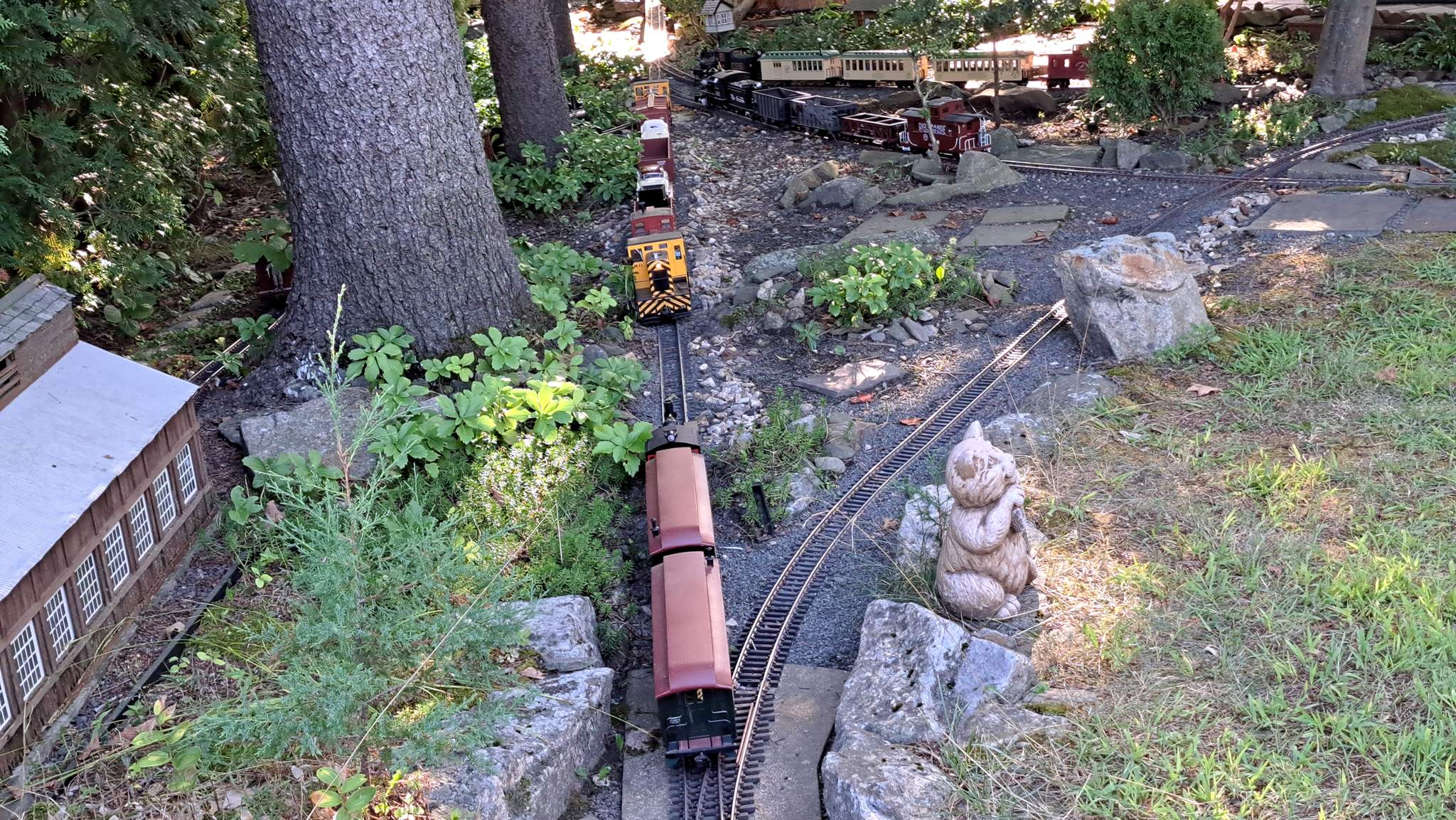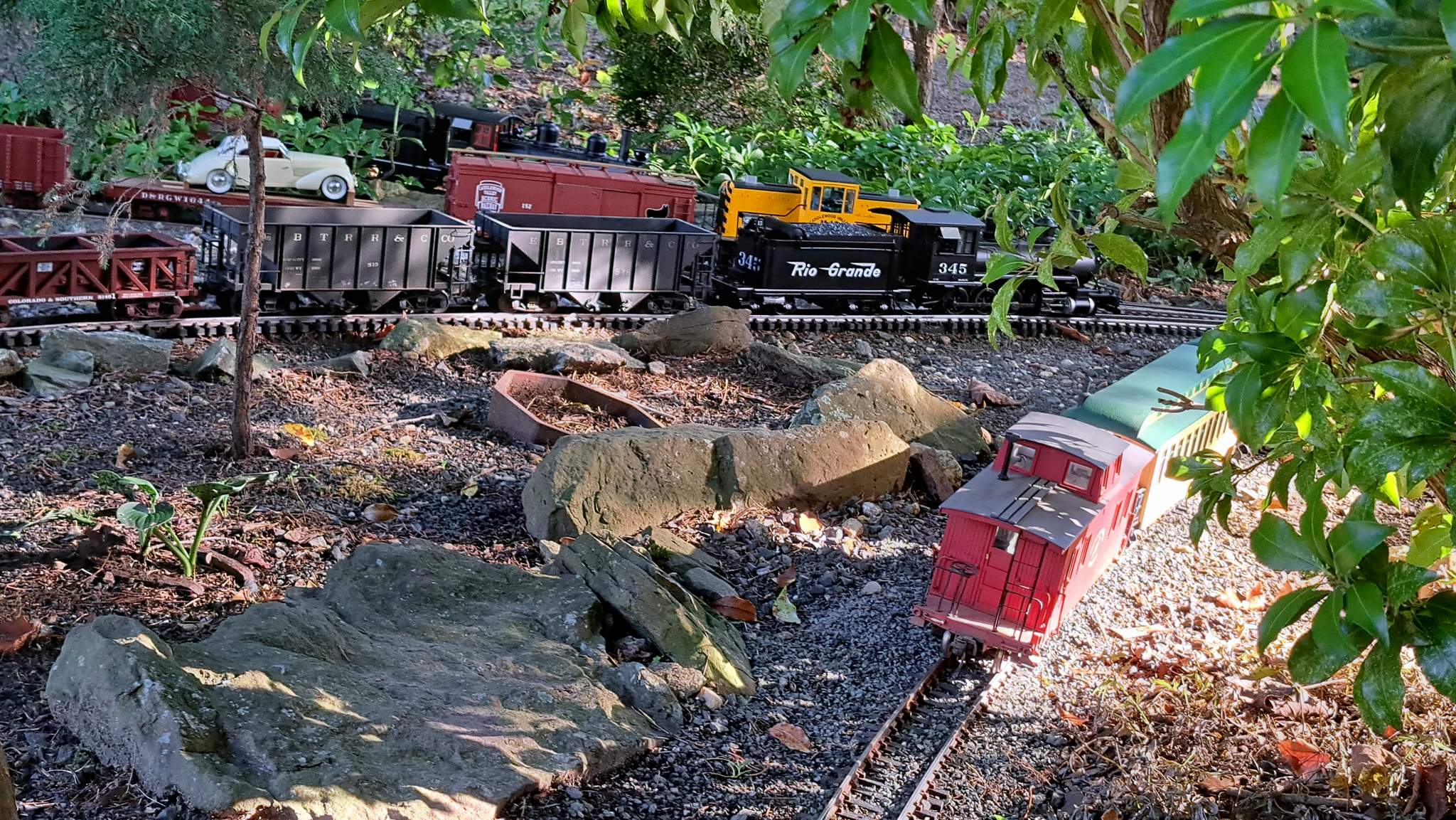 M-10/M-11 got the call and moved out to hold just beyond Coal Dump Curve allowing #3 to bring the second passenger train to the junction…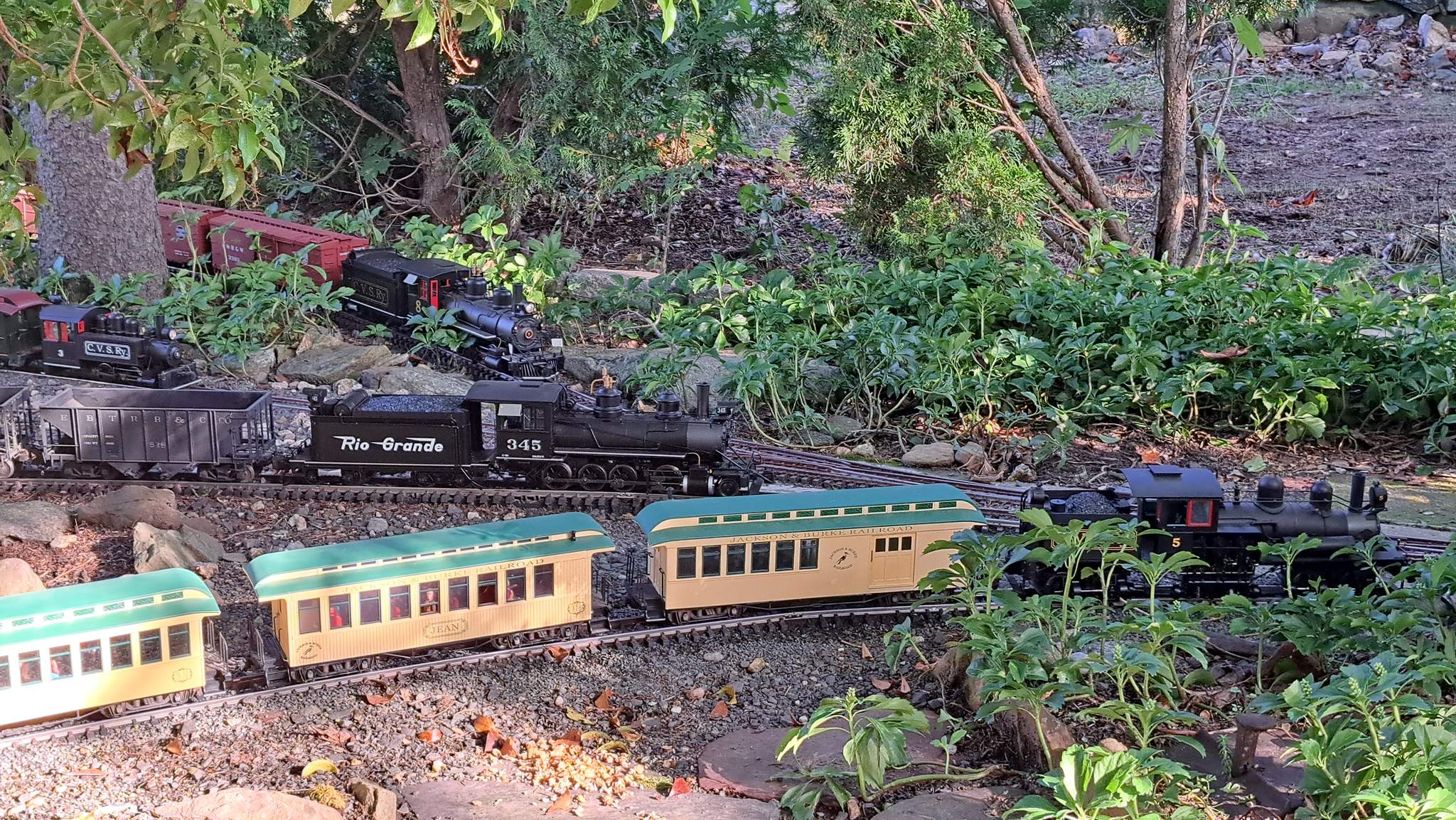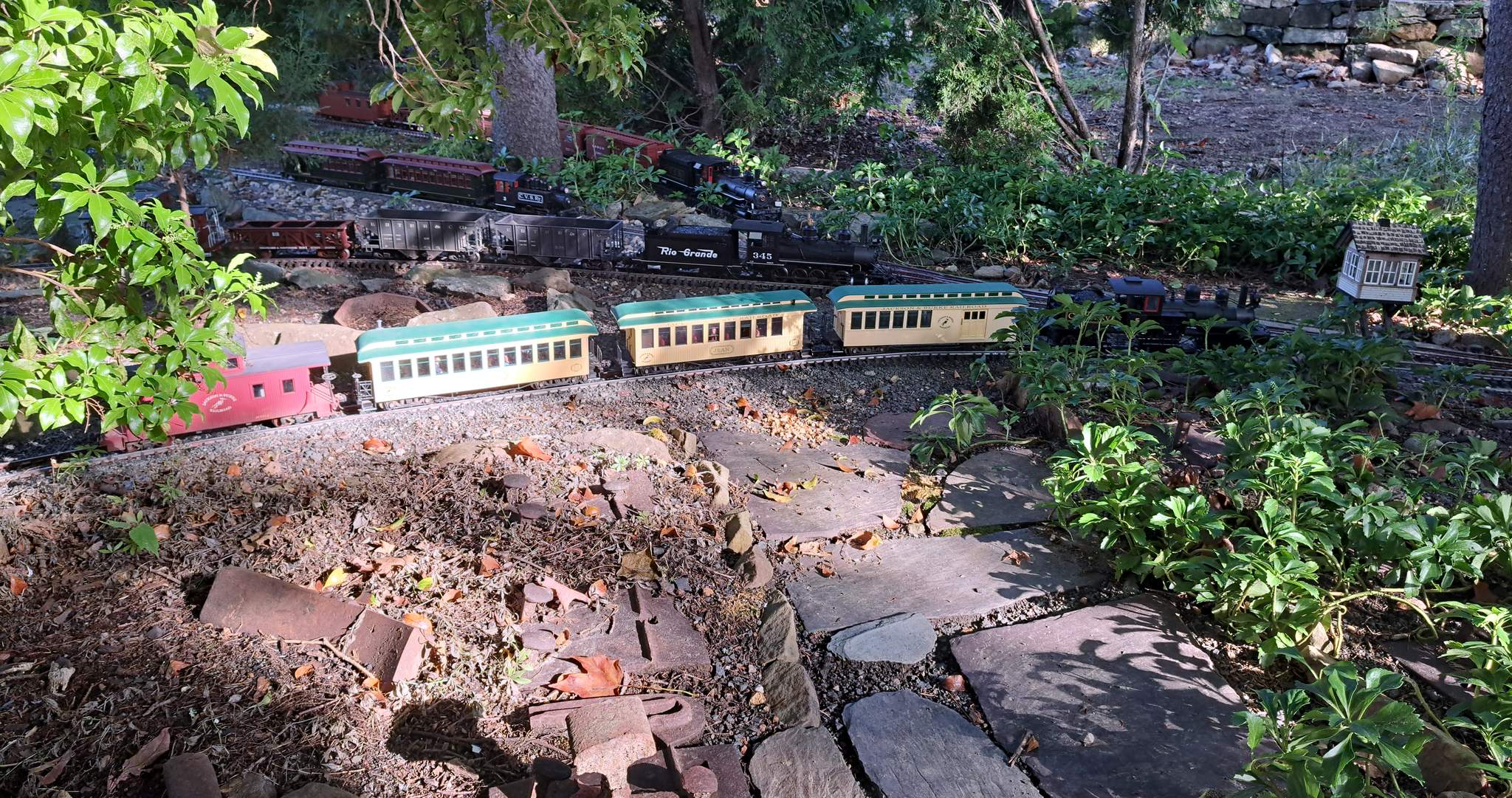 It was a great afternoon!