A new-to-me Bachmann C-19 arrived via UPS today. I picked it up very reasonable on the Facebook G-Scale Swap and Shop group. It was un-boxed it this afternoon and put it on the rails for a track-power test. Everything works as it should. I didn't test the smoke and it was ON, so I expect it's toast, but I don't use them anyway. It was extremely dusty and I am considering a full tear down so I can wash the shell, but I'll probably just brush it off as best I can.
This one is a model of D&RGW #345. Unfortunately, if I keep this number I'm going to need to spin a pretty wild back-story as #345 was scrapped in the 50's. I'm tempted to re-number and re-letter it for the Candlewood Valley and use another one of those Baldwin number plates (EBT tie tacks) that I have. But that is a project for another day. First up is adding battery & R/C. I'll use the spaghetti board for now, but eventually will gut the tender and build a nice sound enclosure like I did with #8.
A few shots before going into service, posed with her older sister #8…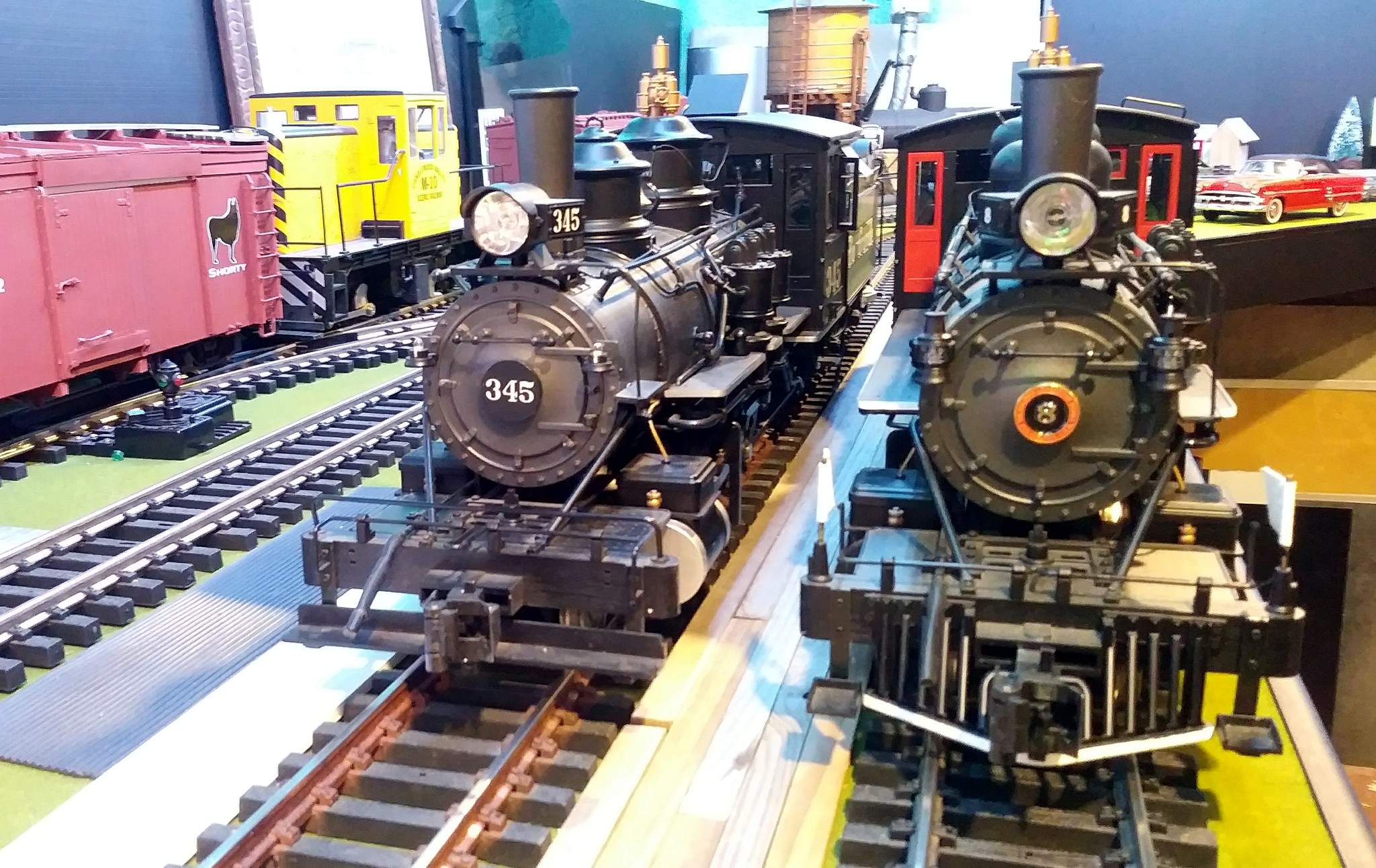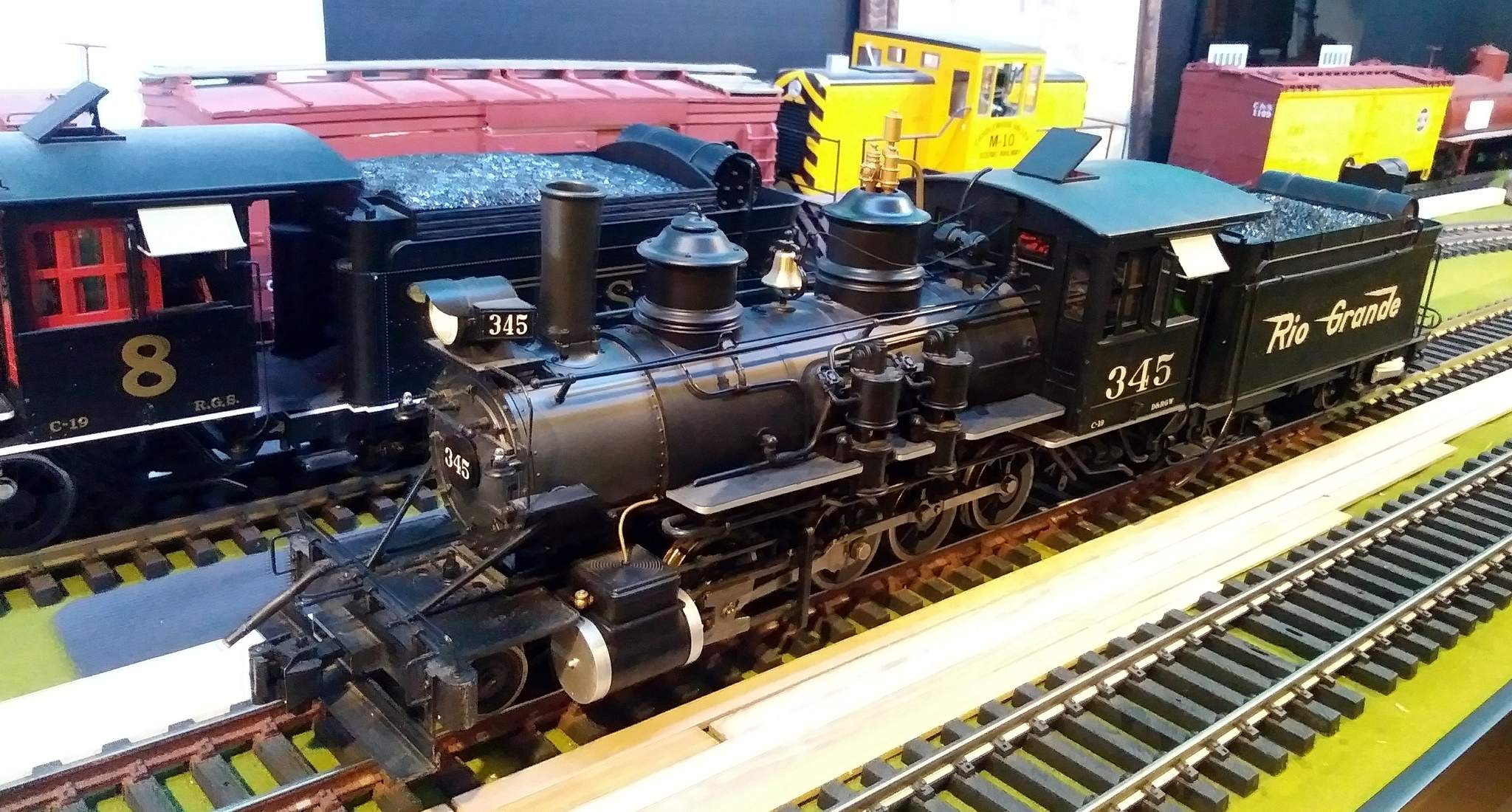 Since my experiment with Vincent's K-27 didn't go well due to size, I decided a second C-19 would provide the power I need to get heavy freights up the long hill. I'm thinking a control system capable of consisting is in my future. Don, did ya get my email ???