For our anniversary, yesterday Linda and I took the "Frostburg Flyer" steam run out of Cumberland, MD. Here's the 1309 coming in. The last I saw the engine was at the B&O RR museum years back, so it was great to see her fully restored.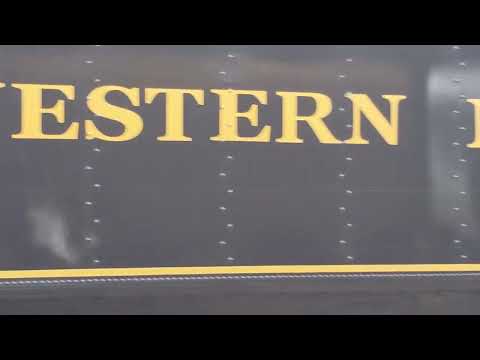 We were in the dome car, which had great views. Also served cheese & cracker plate, and sold / served drinks along the way. Very pleasant.
We walked around Frostburg, had a drink at the historic Gunter hotel, and visited the prison cells in its basement.
Then walked back down the hill and got back on board to Cumberland.
The C'land station is next to the terminus of the C&O canal, so very pretty historic area with museums and shops & eateries nearby.
A really fun day, I highly recommend the ride if you're in the area.