UPDATED W/AVAILABILITY 2/24/ 5:40P EST
These die cast cars have been in a box in my attic since 2007. I will never use them since changing to Fn3 scale. All but one are die cast metal with nice detail. One is plastic. There are three banks that appear smaller, probably around 1:32 scale. Two have been lit with GOW bulbs. On one of those, all the bulbs are out. On the other, one bulb is out. Lots of extra bulbs with pigtails will be included with those two cars.
Pick any three from the following photos for $35 and I will ship them to you via USPS Priority Mail at no additional charge -OR- pre-pay and pick up in April at the NELSTS at $10 each.
Here are the pics. I will update pictures with status as they sell.
All 1:/24 cars and trucks SOLD Thank you!
Only the banks are still available…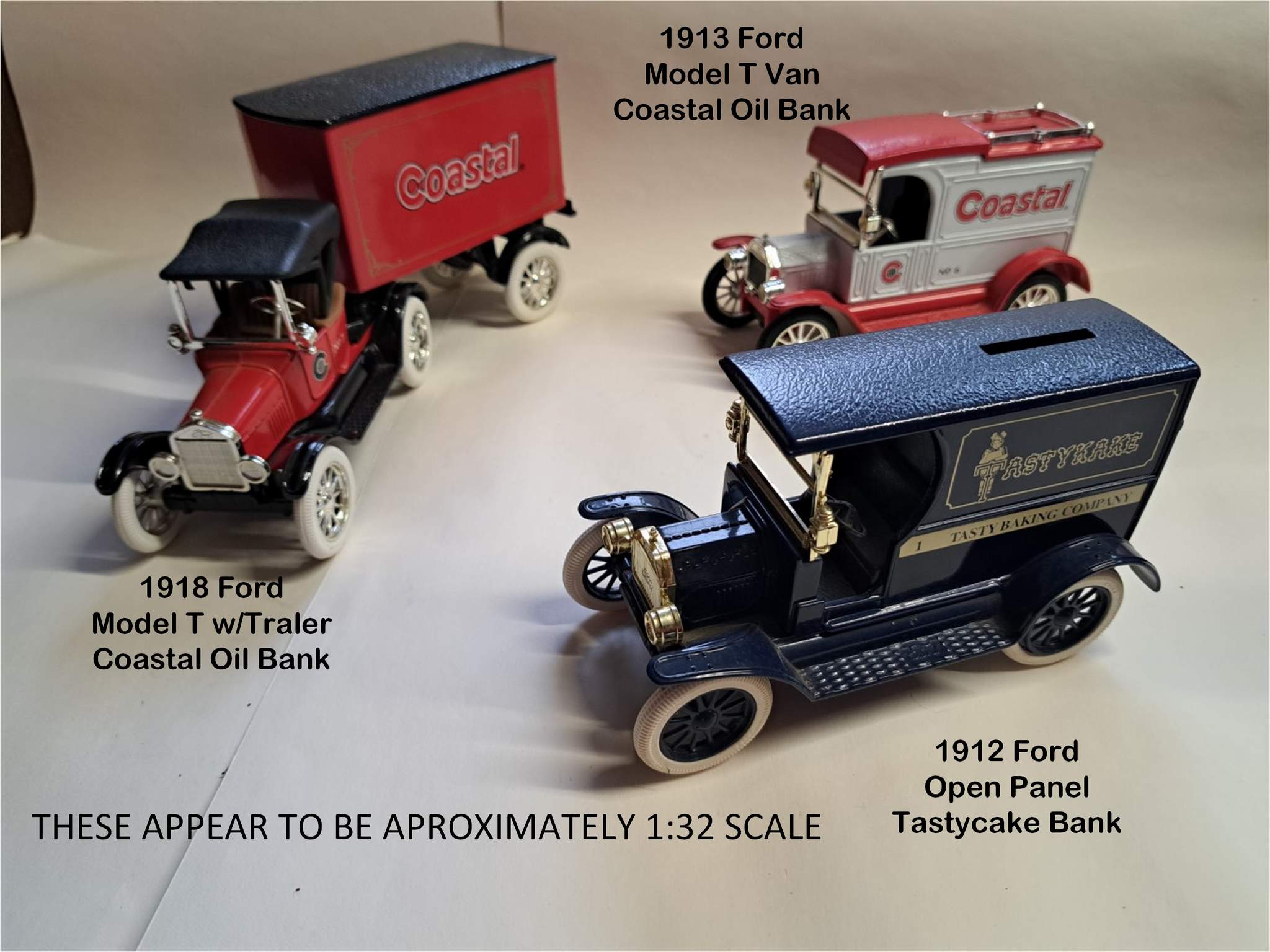 Paypal Freinds & Family preferred - or Goods & services for an extra $5. I'll do Zelle with those of you I know.