Rebuilding an Accucraft Mogul for my SPRy
Hi,
I found a used Accucraft livesteam Mogul on eBay for a very good price and couldn't resist. This one will become #1 on my Southern Palatinate Railway.
I'll go to rebuild her to the look of the Colorado&Southern Moguls , which are favorites of mine. Therefore I'll add some changes to the tender, which acutally needs a lot of rebuilt, and I'll shorten the wheelbase of the loco to a more C&S-style wheelbase. I found photos on the internet showing such a rebuild and I like it much more than the Baldwin-style long wheelbase.
Here's the loco as she arrived in my workshop this week.




And beside my Bachmann C19. I find the Mogul is a perfect match.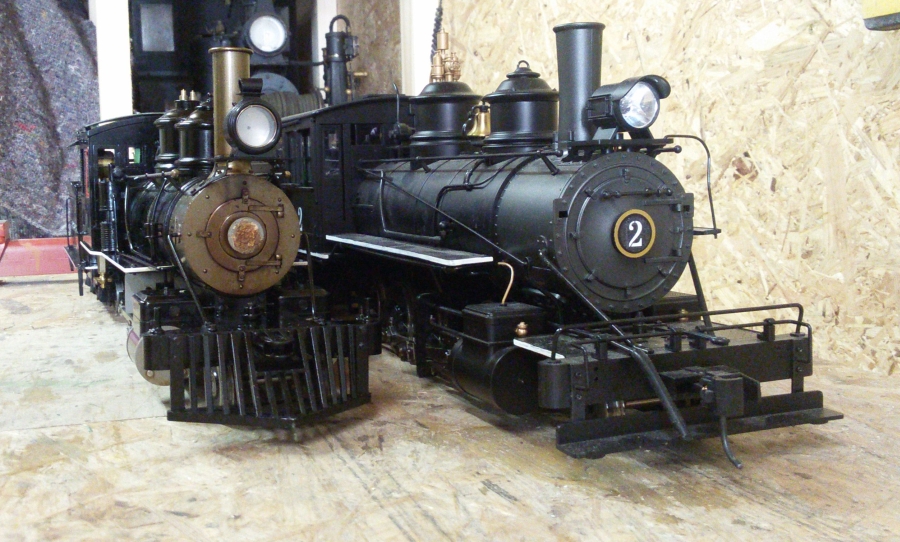 Gerd