When Bruce was here on Wednesday, he mentioned an invite from Kevin Strong to visit his dad's railroad while Kevin and his family were in town. Since I started in Large Scale years ago, Jim Strong's Woodland Railway has been an inspiration and a chance to visit it again was an opportunity I couldn't pass up. Although it looked like a gloomy day, and we had a few sprinkles, it didn't dampen anybodies spirits.

Bruce and Jean work the yard at Hemlock Hills

Hemlock Hills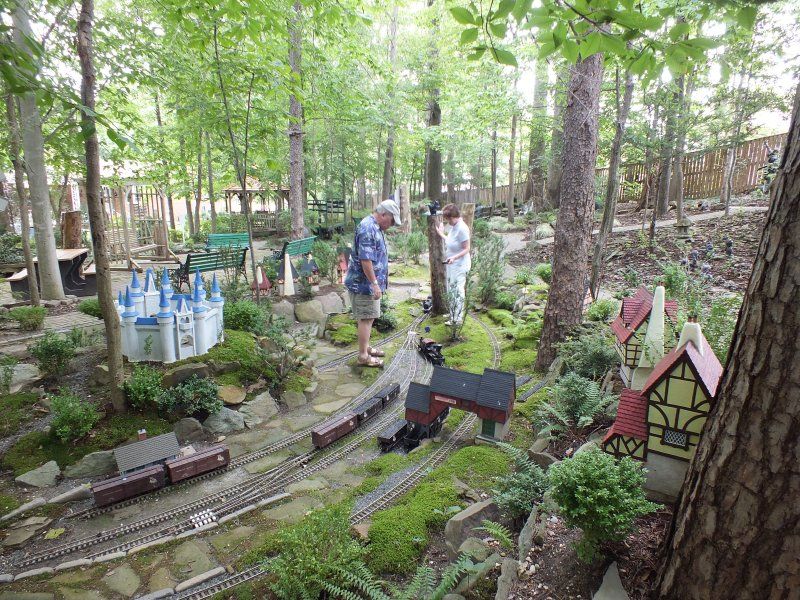 Kevins train pulls into the yard to swap cars with Bruce. Bruce had his Shay and it didn't fit through the tunnel.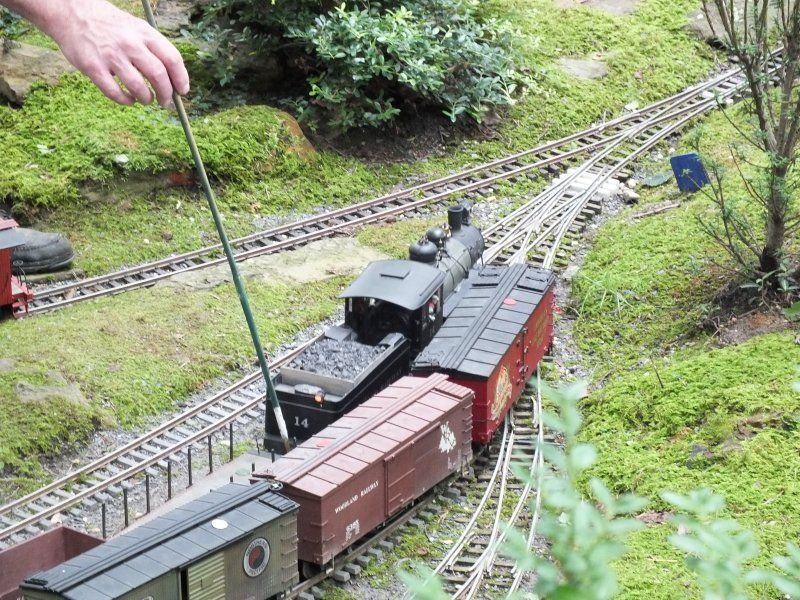 That completed, their on their way.

Beautifully rebuilt Connie, Woodland Railway #14

#14 enters Woodland Jct. with 2 double slip switches and a 3 way.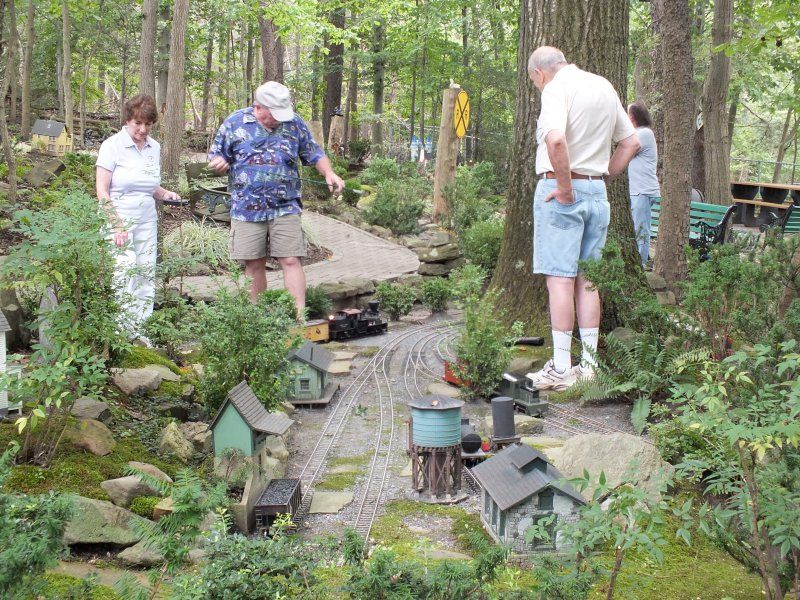 Bruce and Jean finish up their work while our host, Jim Strong looks on.

How's that for a smoke unit?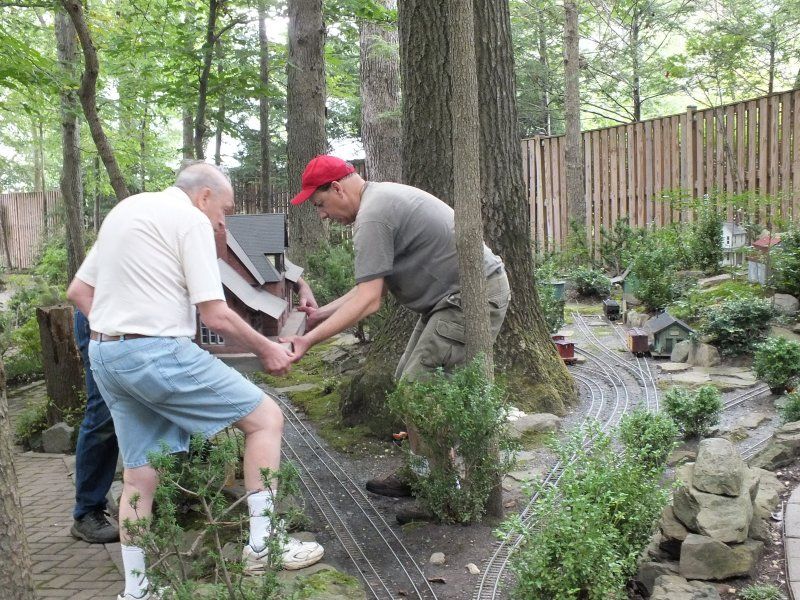 After a refurbishment, Jim's gorgeous Station gets placed back on the layout.

Meanwhile, Kevin places the refurbished Cinderella's castle...........

While I didn't run any trains, I still had a great time just visiting this legend of a RailRoad.

Thanks to Jim and Kevin for hosting this.
This post was edited by Ken Brunt at August 11, 2013 5:54 AM EDT
____________________________________
"Nothing in the world is more dangerous than sincere ignorance and conscientious stupidity." --Martin Luther King Jr