My 4 Channel relay module arrived today. For $7 it didn't make sense to solder up a bunch of relays. This board has 4 SPDT 12V relays that can be triggered via optocoupler with either a high or low logic signal.
RailPro lamp outputs are a switched ground, therefore function as a logic low signal. I daisy chain the input of two channels for one turnout. One channel triggers the servo movement, replacing the SPST switch in the Bodnar circuit. The other channel will be for position feedback to RailPro [If I am successful at using their turnout program] and also supplies power to the position indicator LED. For simplicity, and since I have them in-stock, I am using common Anode RGB LEDs for the position indication.
In the photo, the relay module is at the top, above the servo with an LED connected directly to the module. Not shown is a RailPro LM-3S-G which is temporarily being used to trigger the relay. The RailProc HC-2-SUN is at left. The second to last button on the bottom row controls the turnout. One photo for each position, Straight with Green LED indication and Curve with Red LED indication…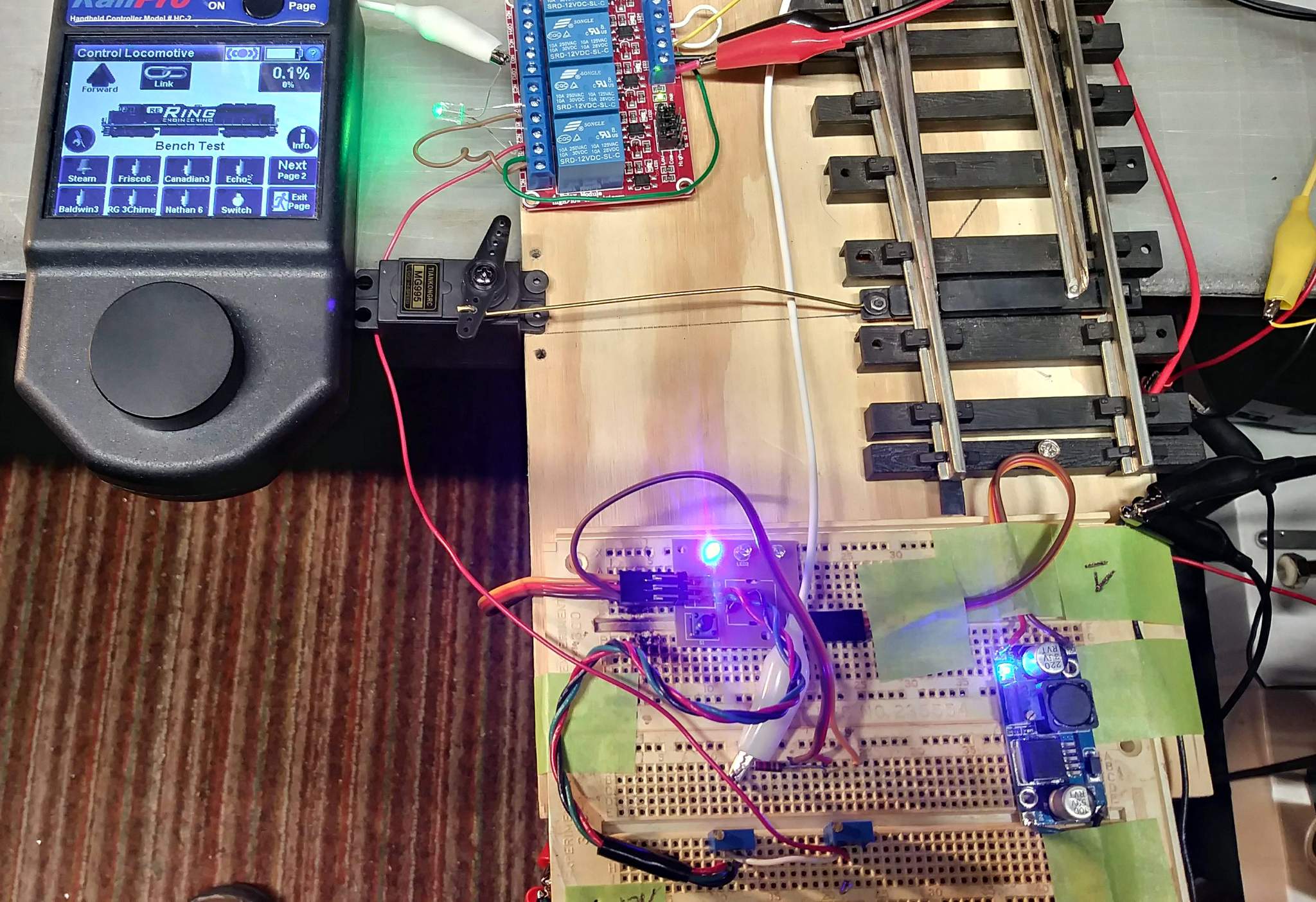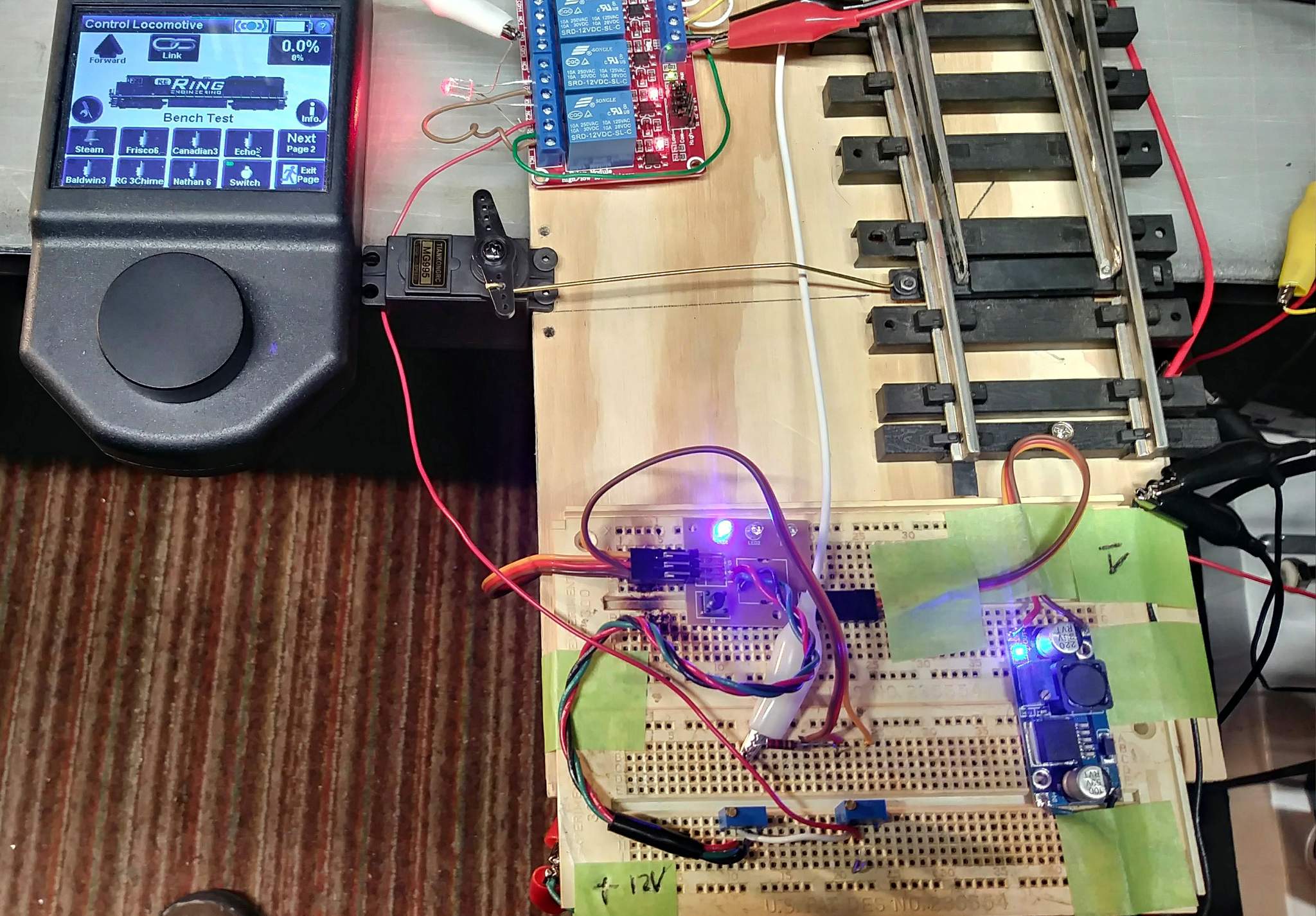 I've also done some fail-safe testing. The default power-on position of the Servo Tester is for the straight route. If I throw the turnout to the curve position, then power down the system, it will stay put so long as power is gone, but returns to the default straight route on power-up.
The last piece of the puzzle is the RailPro AM-1 accessory module, which I hope will be here soon.