Microcontroller powered RGB Strip lighting?
Inspired by Kevin Strong's use of RGB LED strip lighting on his Path Valley Railroad, I started looking into sources for them. Most "kits" come with a small power supply and a controller that uses a hand held remote. That would work for me, but I'm thinking this may be my opportunity to start experimenting with microcontrollers (Raspberry Pi, etc.) to power them plus set and remember scenes. There are systems available that use a WiFi controller and a phone app to do similar, but I'd just as soon roll my own. I don't necessarily need wireless control, but it would be OK, especially if I could just say "Hey Alexa (or Yo Google) set the railroad lighting to Late Night.
Problem is I have no idea where to begin. Anyone played around with this at all?
____________________________________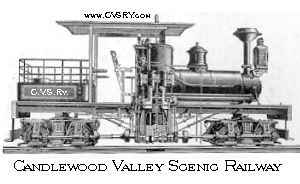 www.cvsry.com