Like you said; it's the focal point. The first thing you see descending the garden stairs and the largest element when viewed from the family room picture windows.
With that in mind, you need to go big or go home. Unfortunately, Garden Metal Models is gone and fake girders like I have made require too much maintenance to keep the plastic detail bits on. With your welding skills could you fabricate a real welded panel girder, then have it powder coated? Unless you need to please the rivet counters, it does not need to be open between the rails. Would 1/8" wall steel tube be to heavy for the uprights?
I like the architectural aluminum tube for it's hard square corners, but would probably bankrupt you for that distance!
____________________________________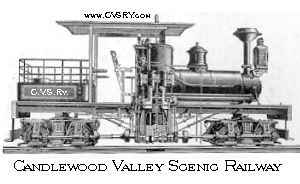 www.cvsry.com