Re[pairing Wall Passenger Shelter [MIK 2016 entry]
For the 2016 MIK Challenge I built a fairly complex passenger shelter for my Wall Station. It looked really good when I first planted it outdoors in the spring of 2017...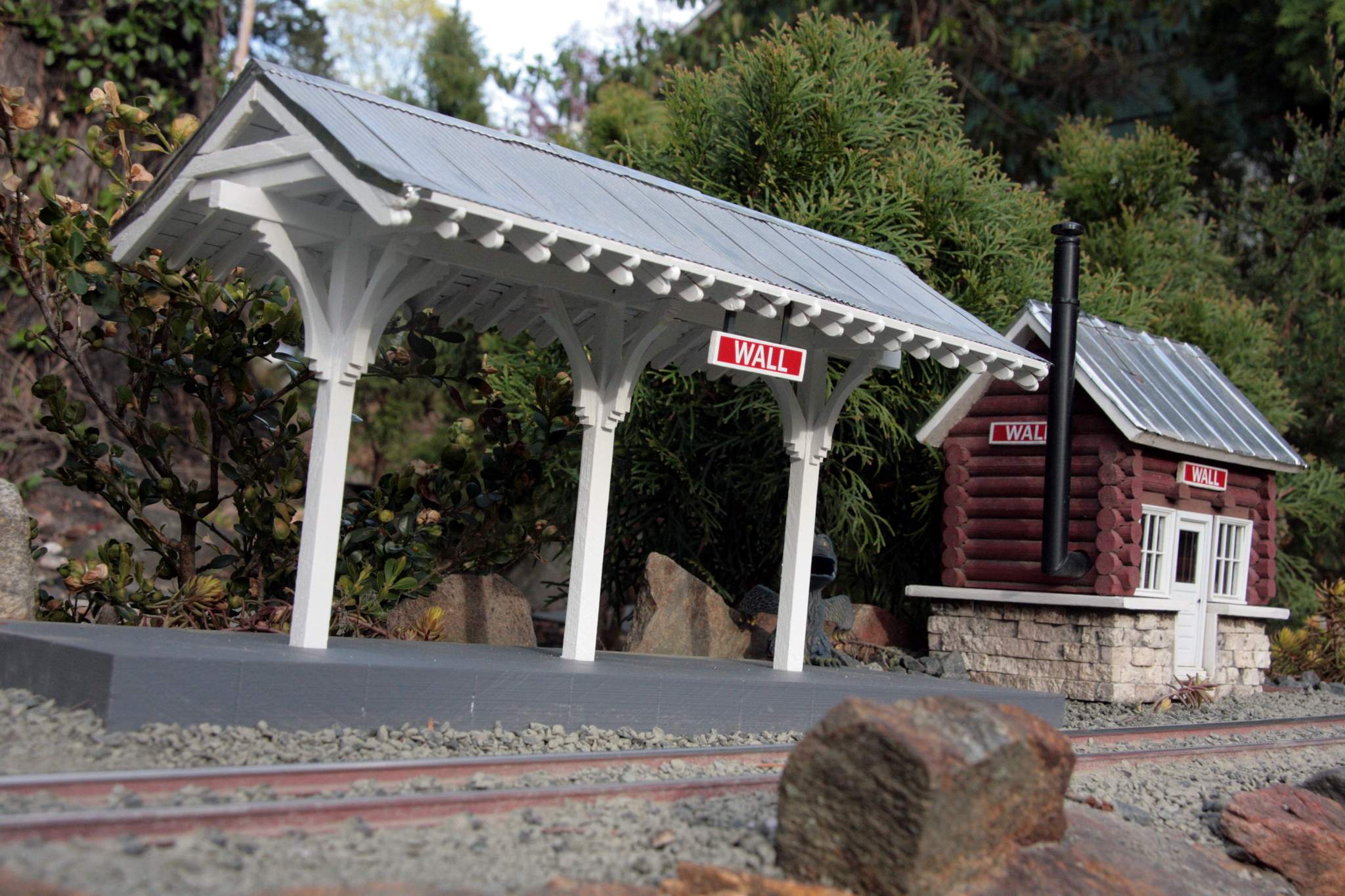 It lived outdoors until the fall of 2018 when I decided that if it was to be saved, it needed to come indoors. It has lived on my indoor layout since then awaiting motivation to repair it. Seen here posing with my MIK 2018 entry...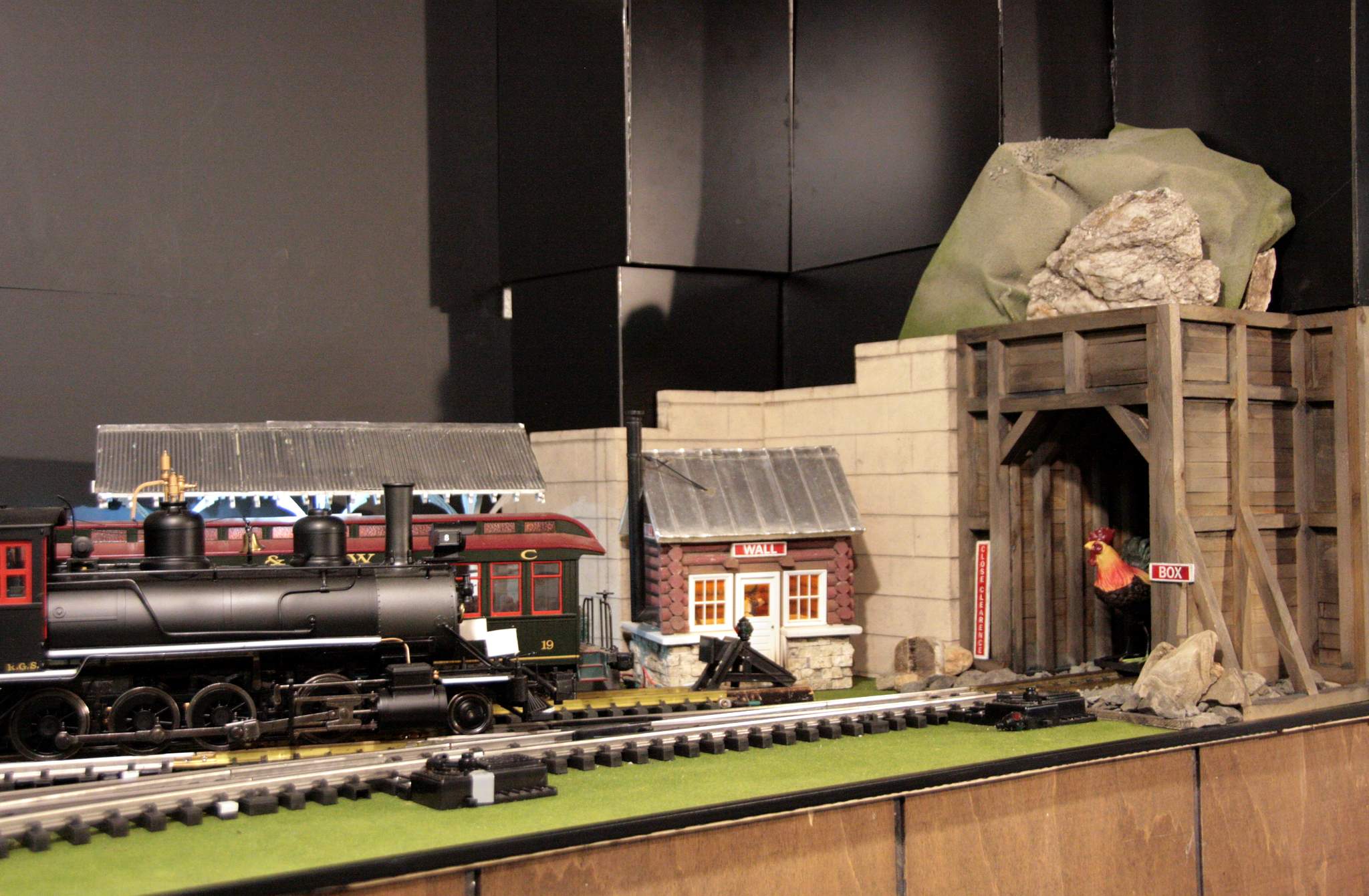 I moved the shelter from it's spot on the indoor to my bench for inspection, then spent nearly all day looking for the spare corbels I know I saved after the build. I finally found them, safely packed away with parts from yet another MIK build that was never finished. This is why I need them...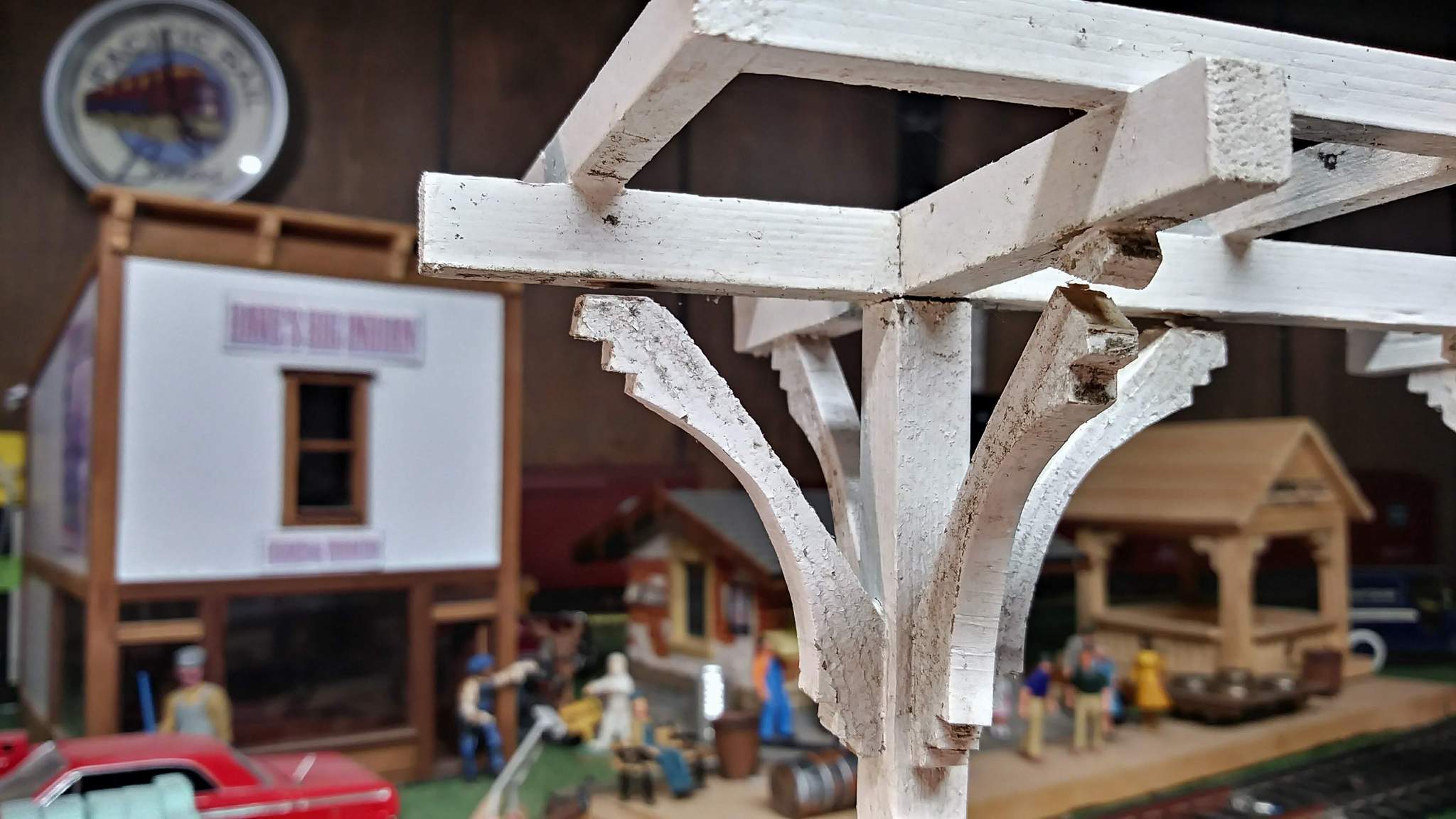 It appears that the two different woods, Cedar for the timbers and pine trim for the corbels did not have similar moisture content when assembled, so as the pine dried it shrunk and pulled away from the cedar or cracked depending on the strength of the glue joint. All three posts have at least a few corbels that need work...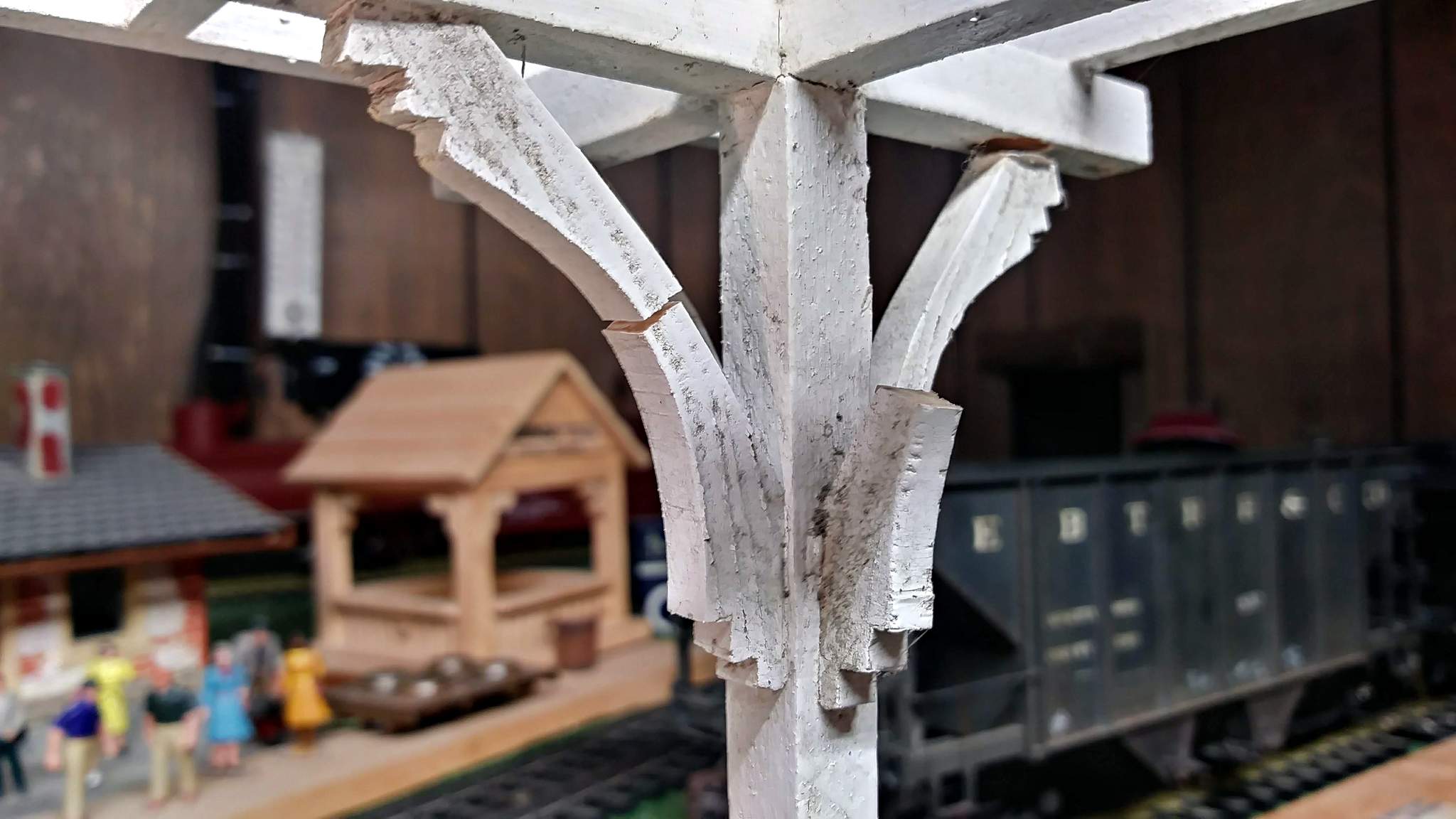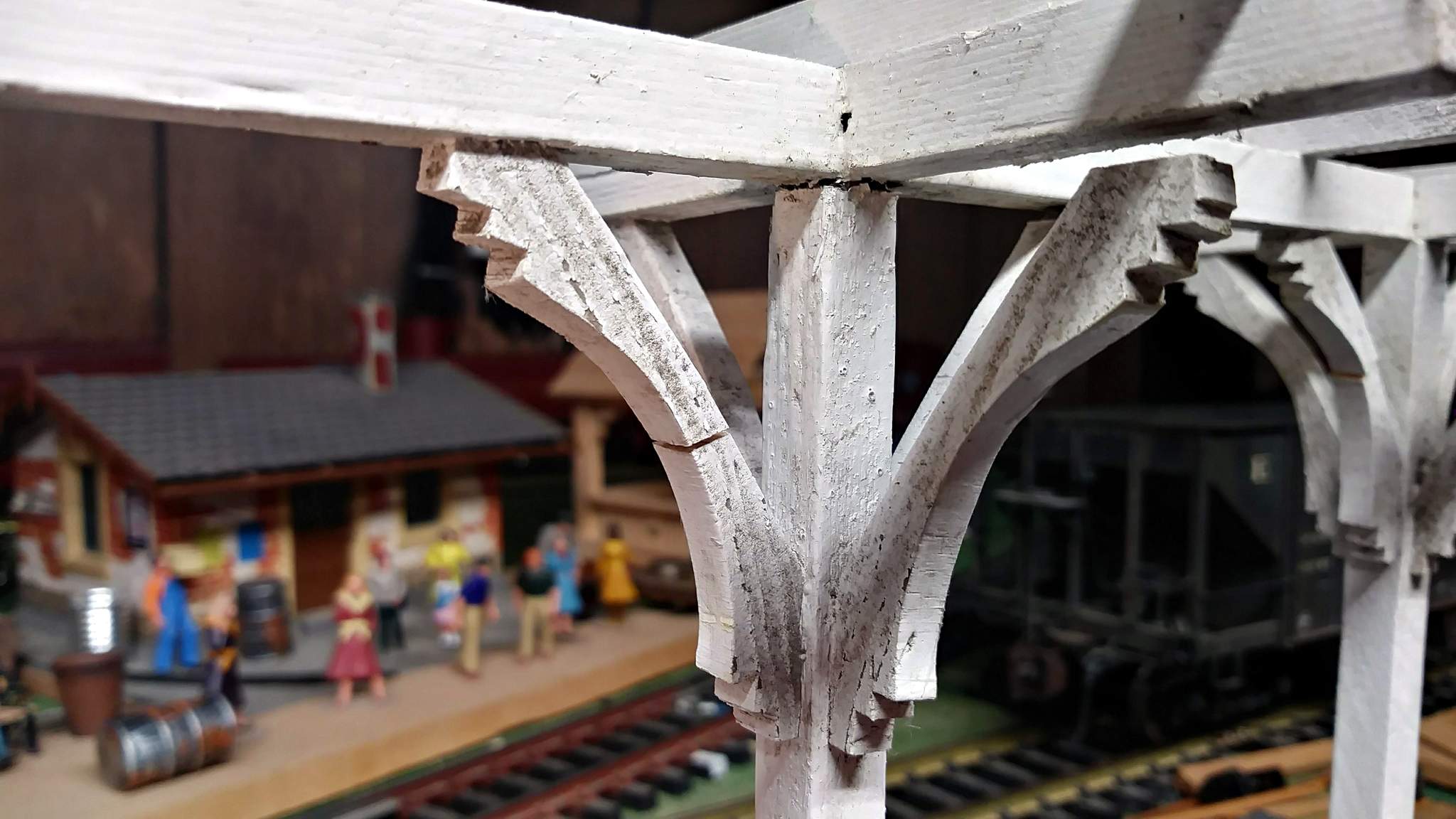 I'm debating what the best course of action for repair should be. I could try and remove them all to be reset, but I am afrald of breakage as I only have a few spares. All but one in this photo needs shaping...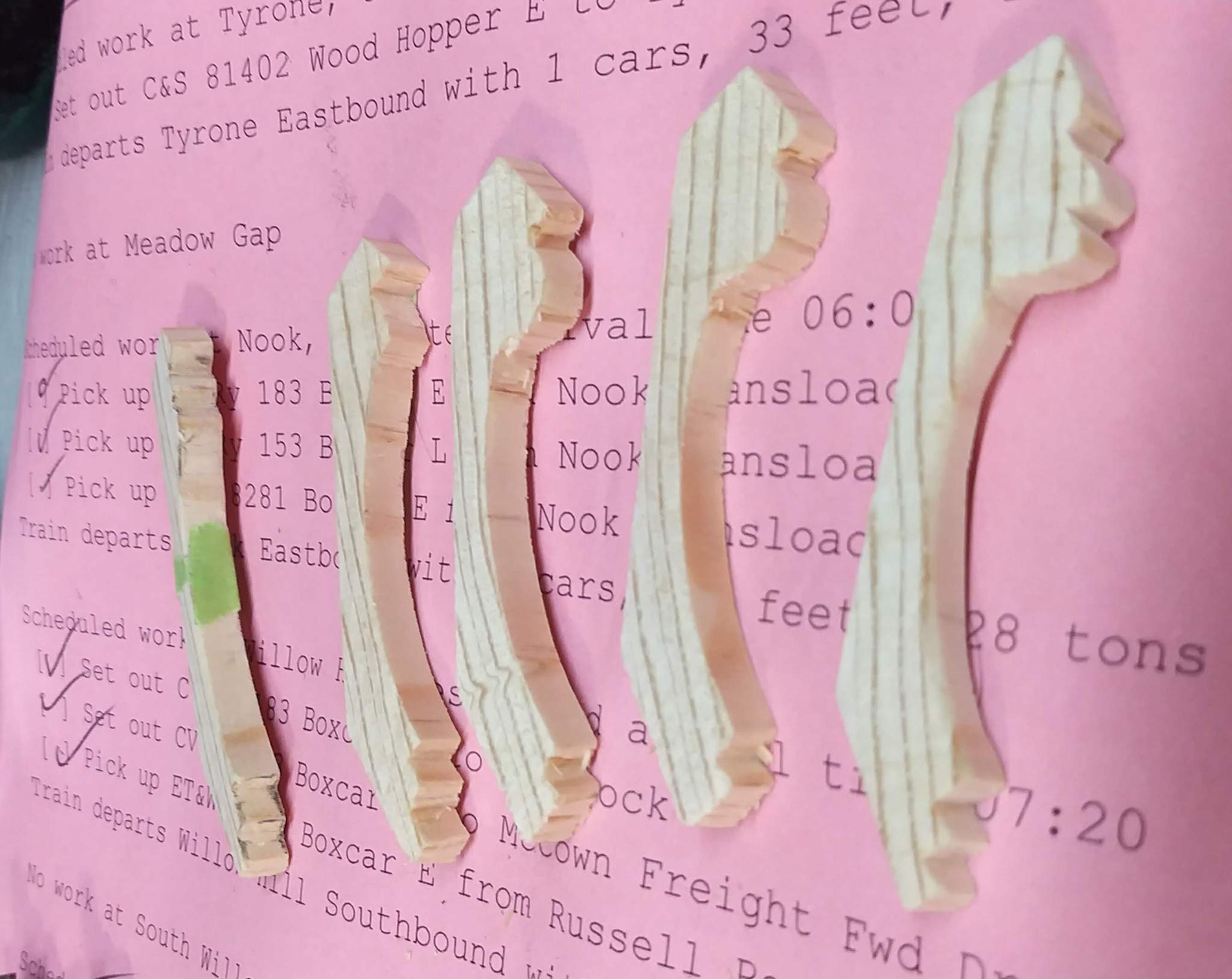 I'm leaning toward fill and paint where possible, probably using wood shims except for the cracks which might get epoxy. I'm interested to hear any suggestions.
This post was edited by Jon Radder at April 4, 2020 12:11 PM EDT
____________________________________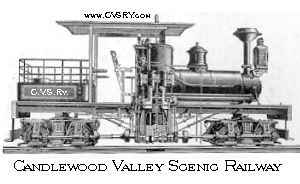 www.cvsry.com