Pepper's Ice Co. - Devon's 2020 MIK
Well I have been obsessing about this since it was I woke up. I had two ideas that made my short list for the MIK if they fit the theme. Given that we have a chimney one rose to the top; an ice house/loading facility. As someone who remain nameless (Craig) pointed out on Facebook where I always post my progress for my non LSC friends and family to follow "an ice house with a chimney??" well this is for that new fangled hot ice. No, the employees need a place for the coffee pot.
I have a spot on the layout at the tail of my Wye where the Howe truss lifting bridge is that Has a 32" piece of dead end track that also serves as an elevated crossing over the double mainline. The spot where the two cars are parked. In my "givens and druthers" two of my givens were to have an elevated crossing and to have and a Wye for turning locos. This led to this little basically useless space. Early on I decided it needed a large structure or combination of structures associated with a tunnel over the mains to create a visual break and add to the perceived distance of my mainlines. This will separate two distinctive areas from one another. The tunnel will be a separate beast to come later and will be an all log retaining wall affair that was very indicative of structures built in the narrow canyons this line ran on from Wallace to Burke, ID. The ice house will be built over the tracks on this log tunnel. Believe it or not there was a hotel called the Tiger Hotel in Burke that was built over the tracks. So they did do it on this line. So the whole theme works.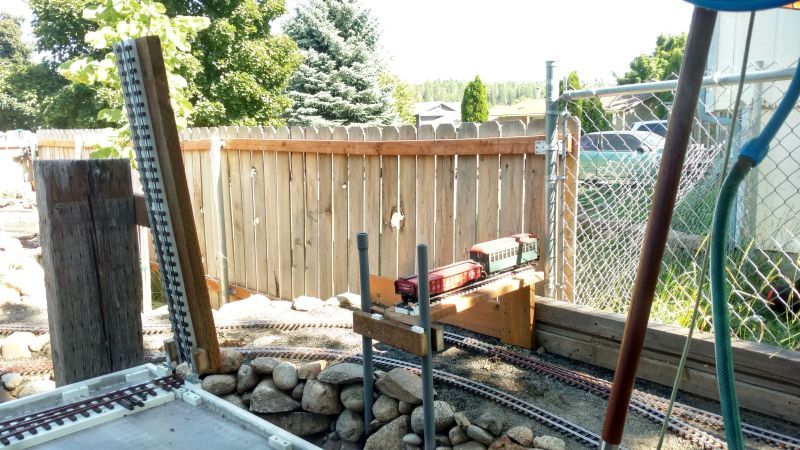 The space from the grey pipes to the fence is 32" and I gave myself about 24" of width to play with. I will make a platform that the entire scene will be built upon that will rest on the top of the tunnel structure. The ice house will be removable to store inside. It will be "Pepper's Ice Co." in honor of my little friend.
And here is the napkin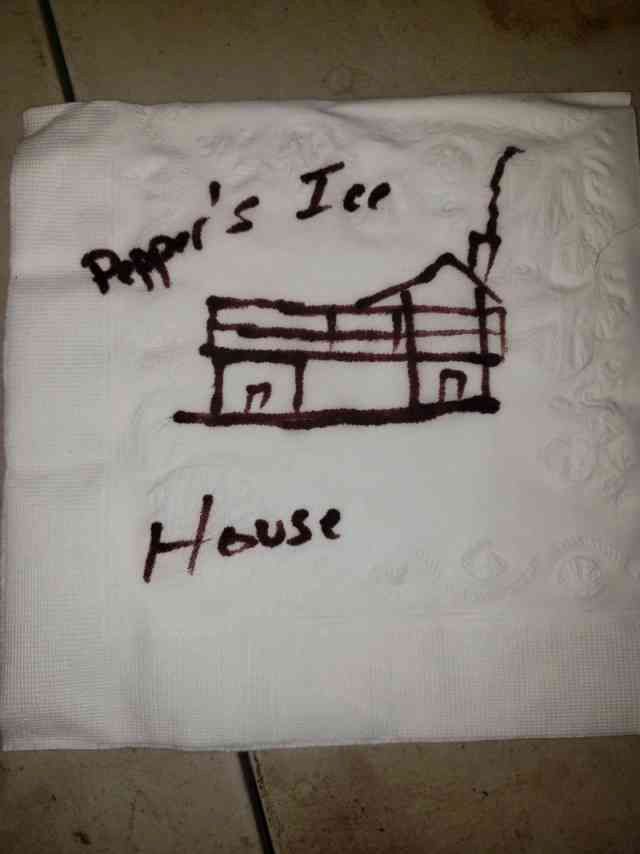 And here is the inspiration. Photo credited to its source: Railroad Line Forum and owner of the photos and the maker of the model Troels Kirk of Sweden http://www.railroad-line.com/forum/topic.asp?TOPIC_ID=23034
when I saw this it was almost exactly how I saw it in my head when I started thinking on this.
I jumped on Sketchup and tweaked the design to fit my space and needs and came up with this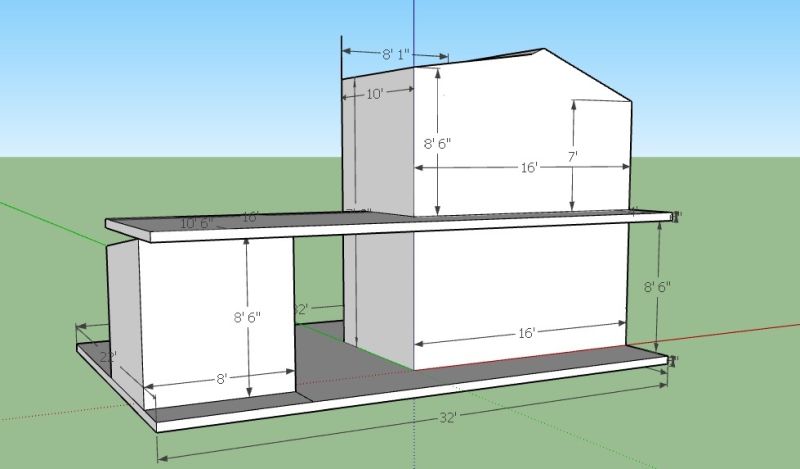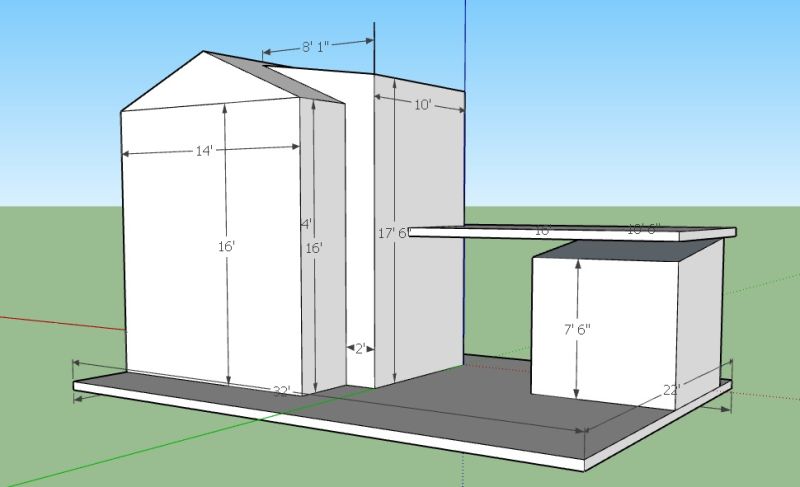 Should be a fun build
____________________________________