A Staging Yard Solution
I don't have room in my house for all the rolling stock and locomotives I have, plus I don't have the patience to painstakingly one-by-one put together consists every time I want to run a train. Soooooooooo....I came up with this idea to use the area underneath of my freight yard for storage and staging trains.
Here's a general kind of shot of the yard above: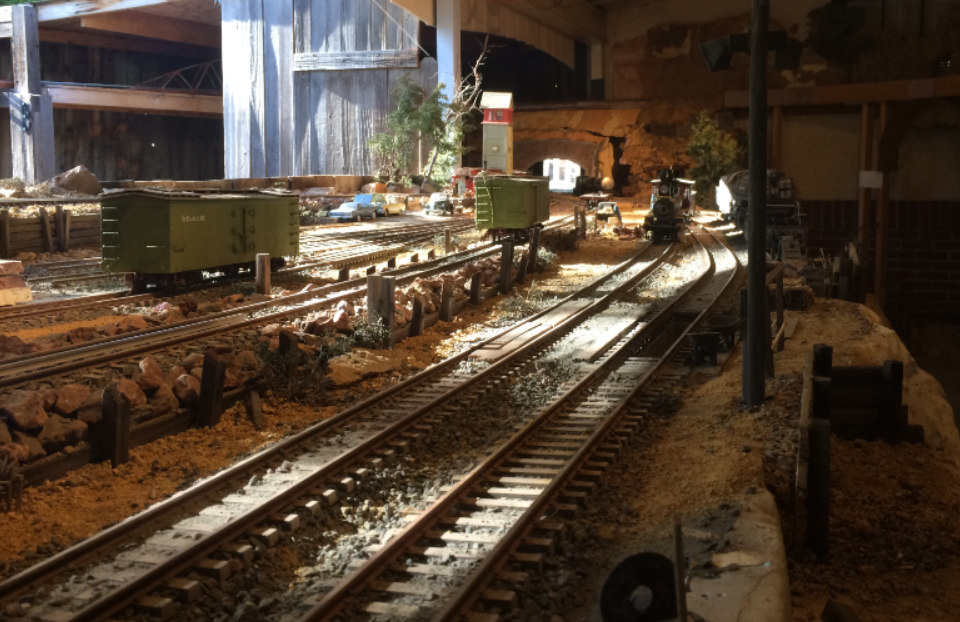 And here's what's below now !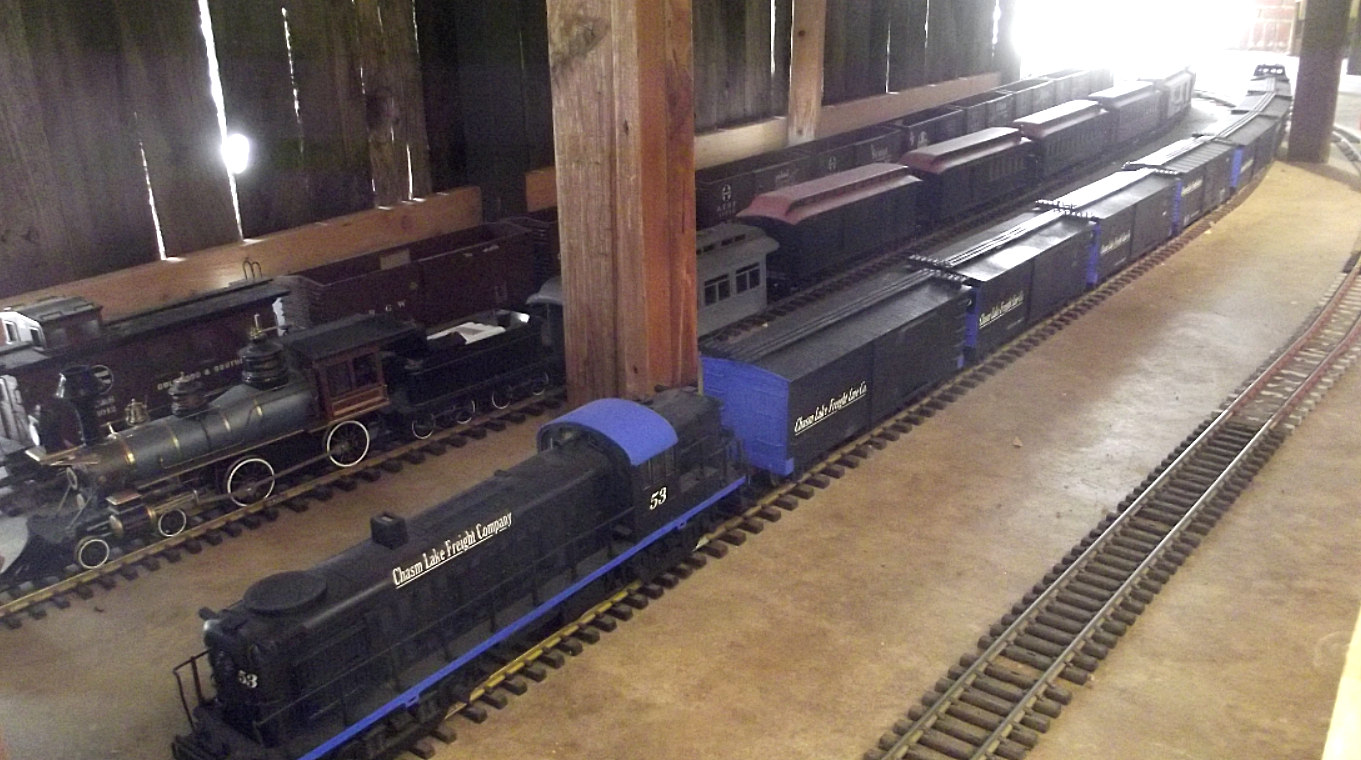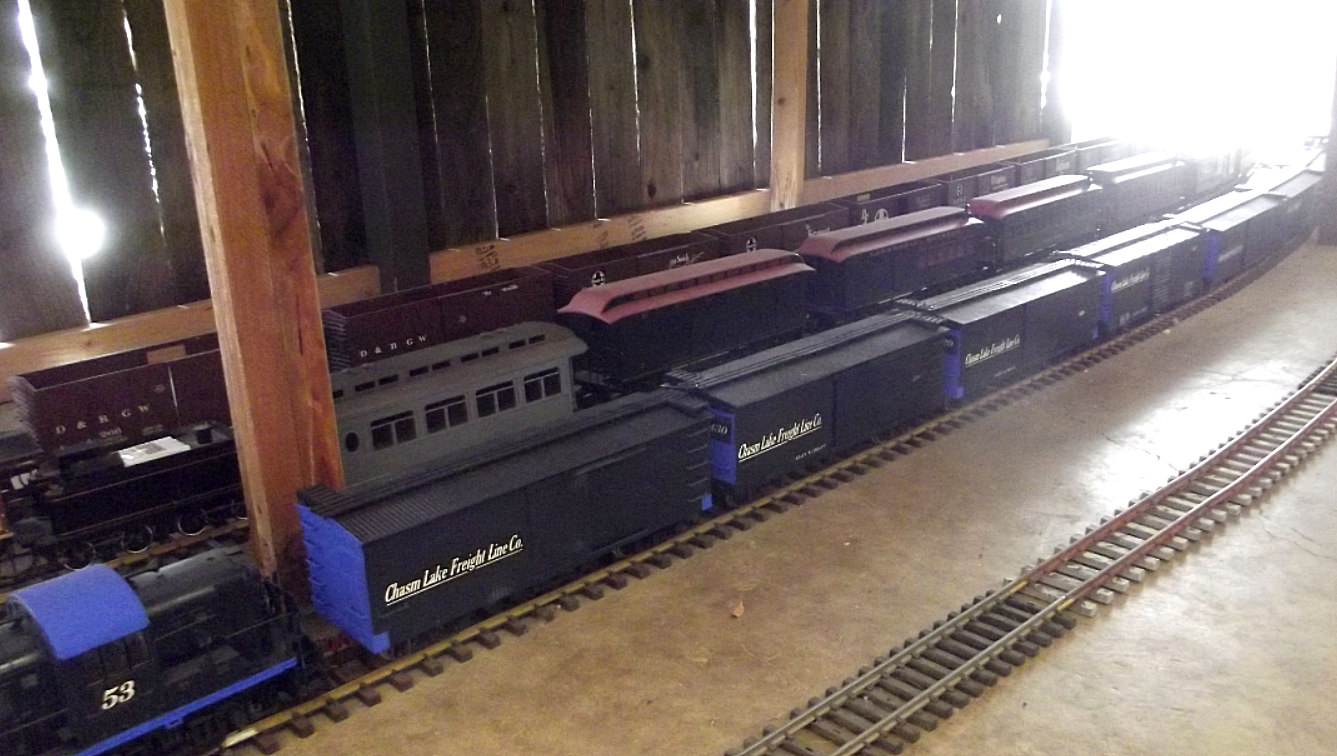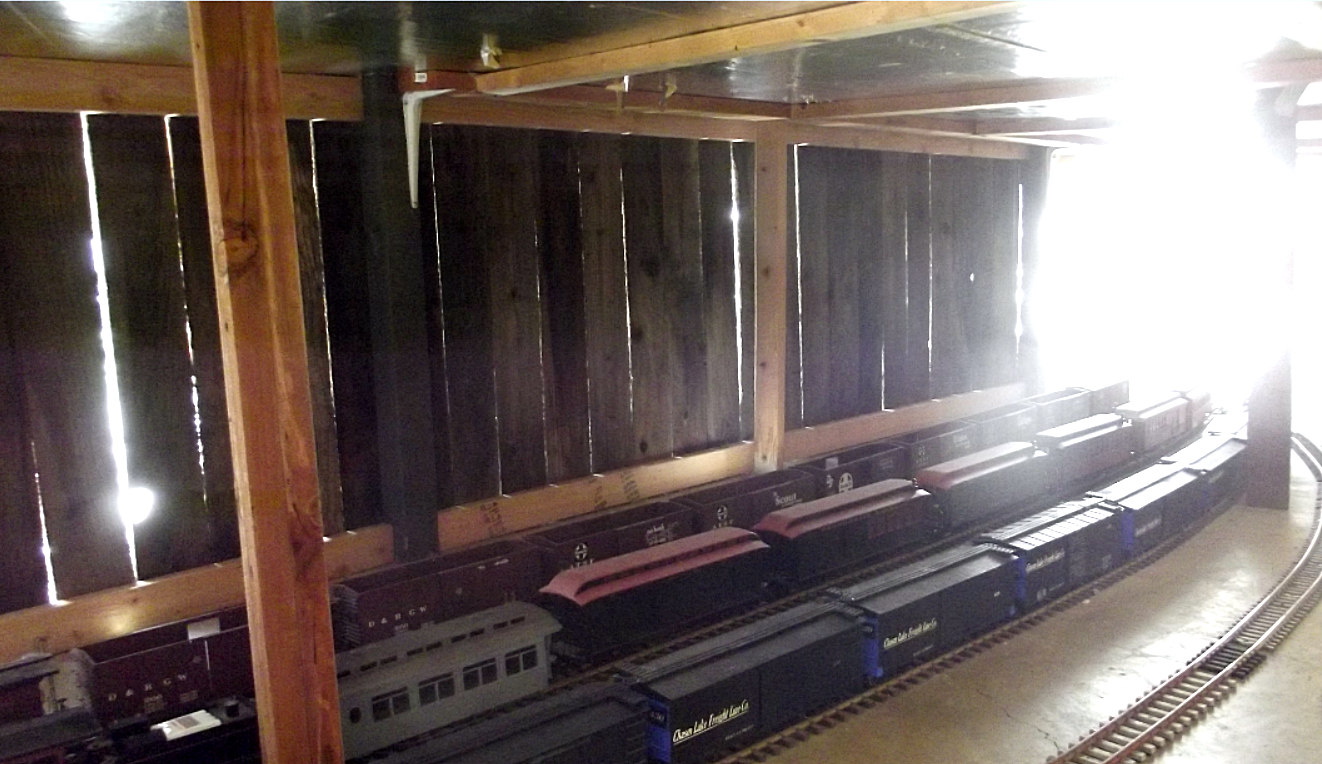 You can see the underside of the yard in the picture above. Now all I need to do is get all the switches working properly, which is mostly accomplished (get that Dremel baby out), but the trains have to come in and out very, very slowly because crawling around under there is no fun!
____________________________________