We lost another. Matthew Brown (Matthew OV) has passed
I'm very sorry to need to pass on the news that we have lost another from the Large Scale and Railfan communities. Matthew Brown (who went by Matthew OV on MLS) has passed on.
Matt and I met in these forums and have been internet friends for over 20 years. He recently went back to work after making a remarkable recovery from a major stroke. His last Facebook post was 4 days ago while waiting in line for a COVID vaccine. I have no further information at this time. The family has requested privacy.
Rest in Peace Matthew. You will be missed by many.
____________________________________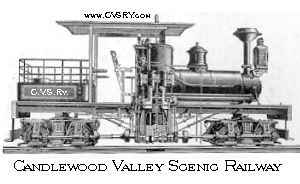 www.cvsry.com