Bachmann Anniversary 10 Wheelers (2)
I have two Bachmann Anniversary 10 Wheeler locomotives that have been on my storage shelf for years. I've been holding them for a possible upgrade to Fn3, but I have come to realize that will never happen and they are not candidates for any future use, so I'll offer them up. I don't have any recent pictures, but can get them added in here soon. Both have run time, but not excessive. Both are likely very dusty. I will test to be sure the motors and gears are all OK before shipping.
The older of the two is ET&WNC #12. This loco has been modified by removing the plastic coal load, replacing it with a flat sheet of ABS, then covering with loose real crushed coal. I also added a LGB engineer and fireman. Their dress is definitely European. These photos are very old.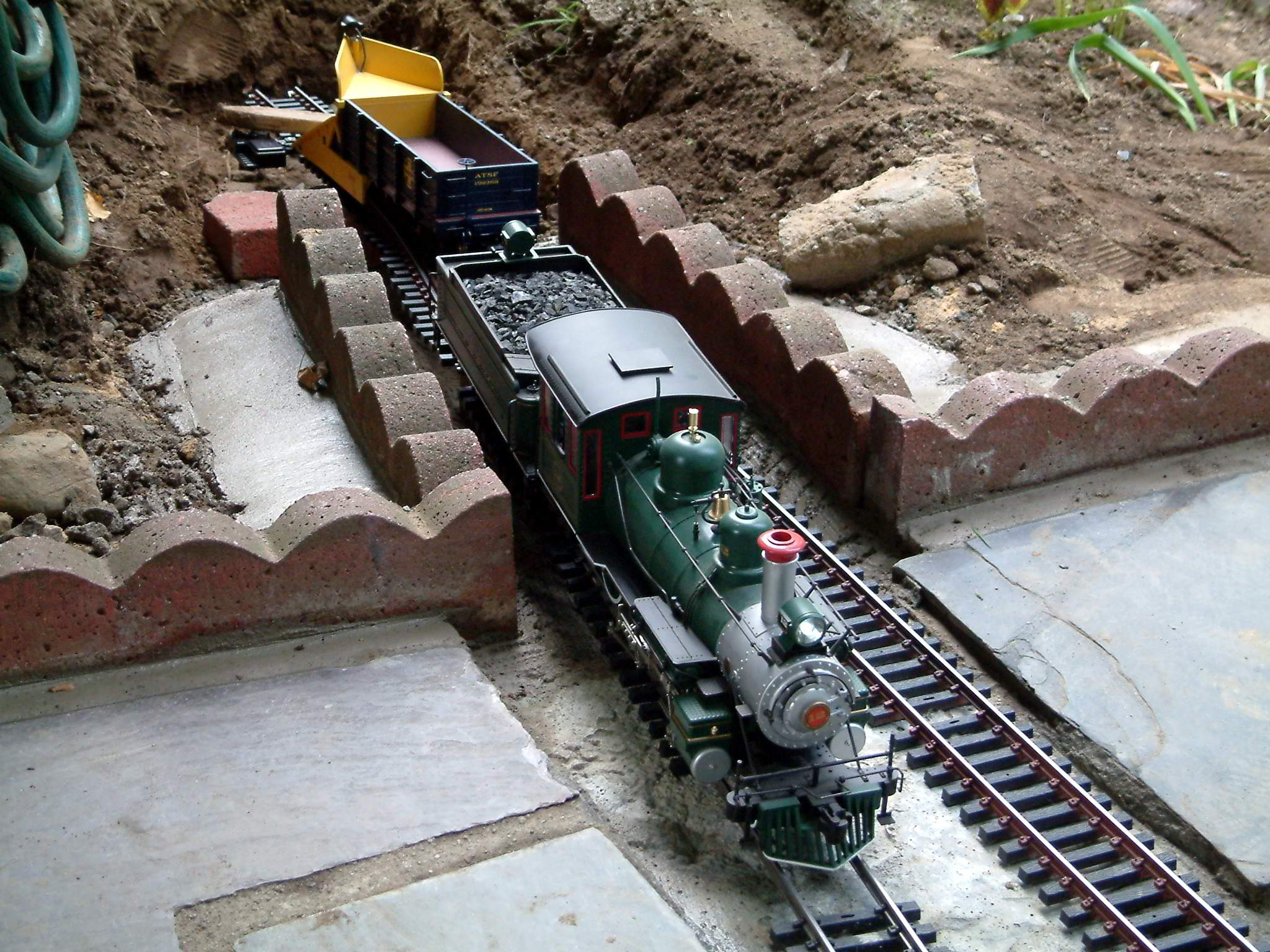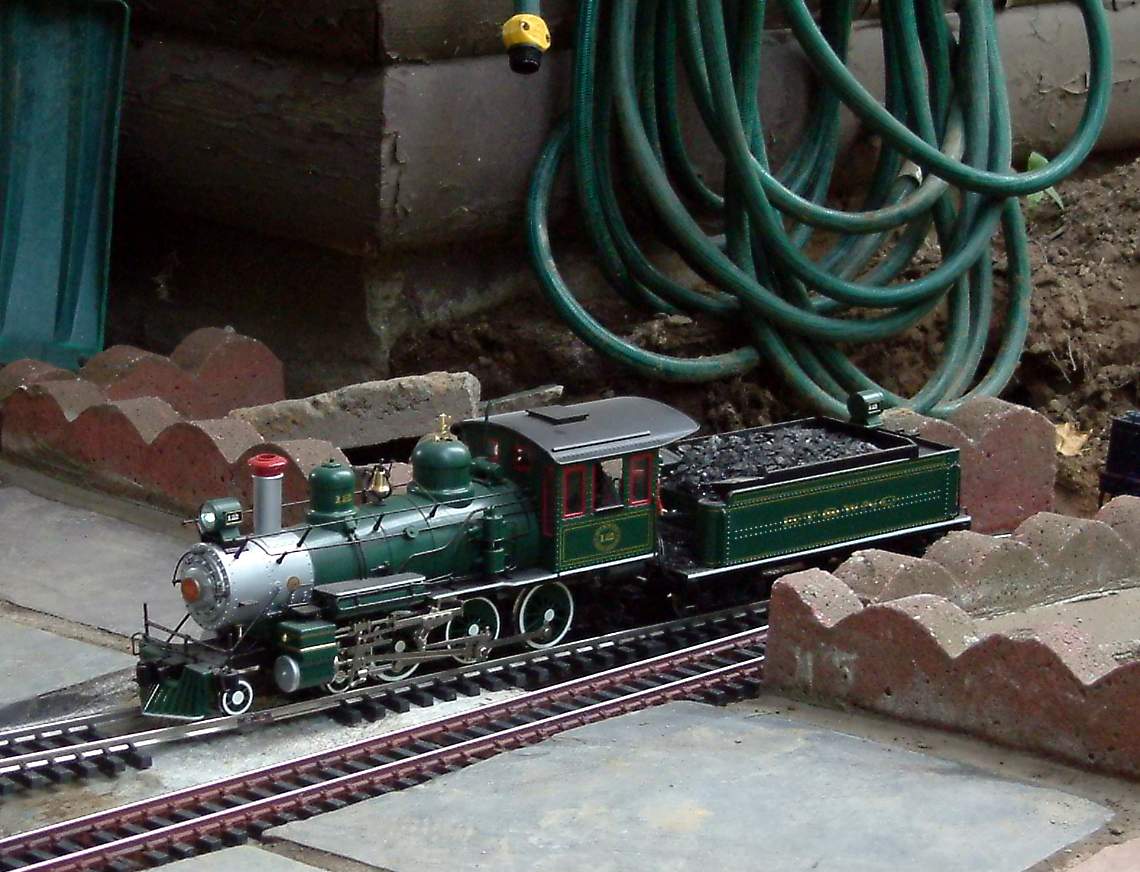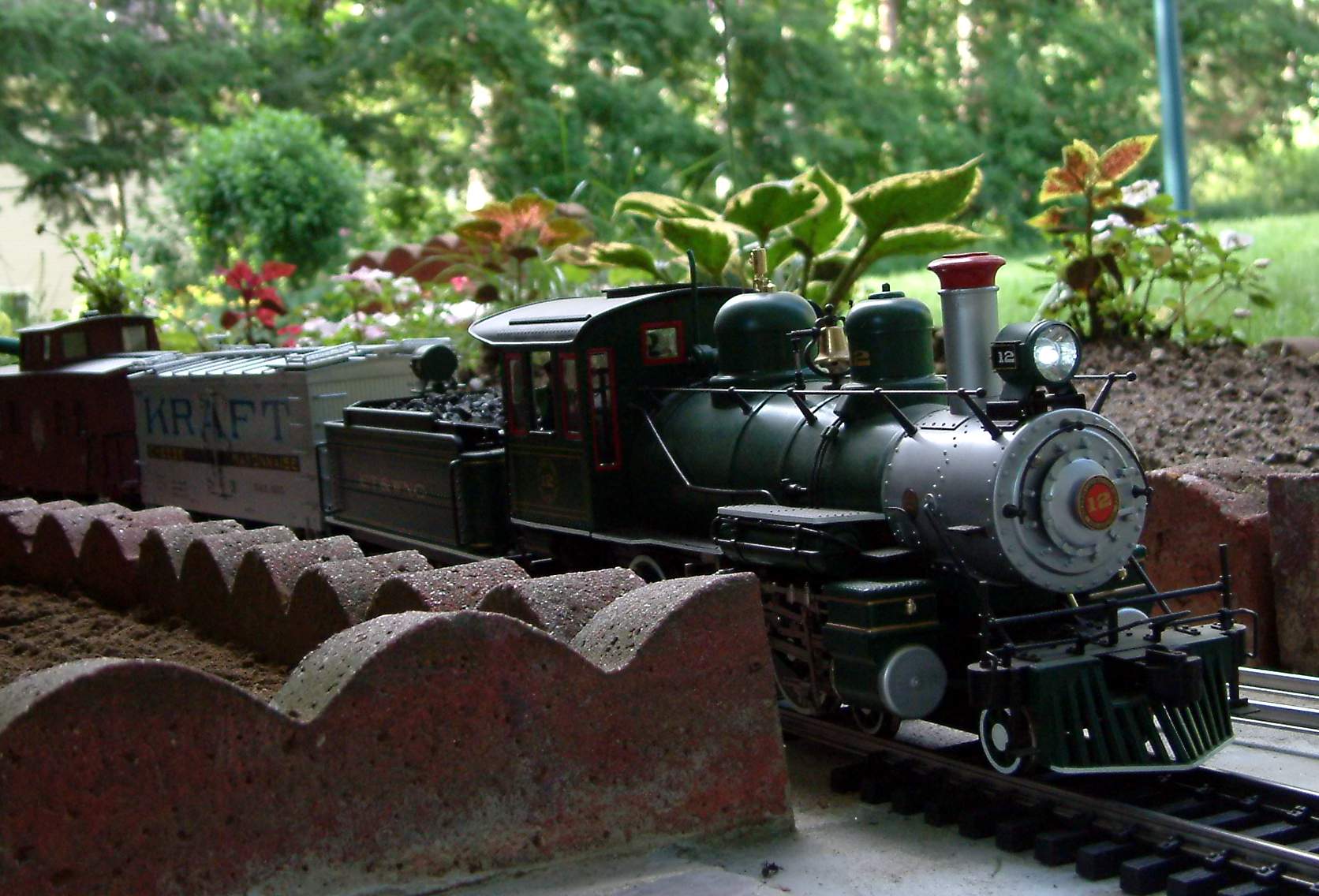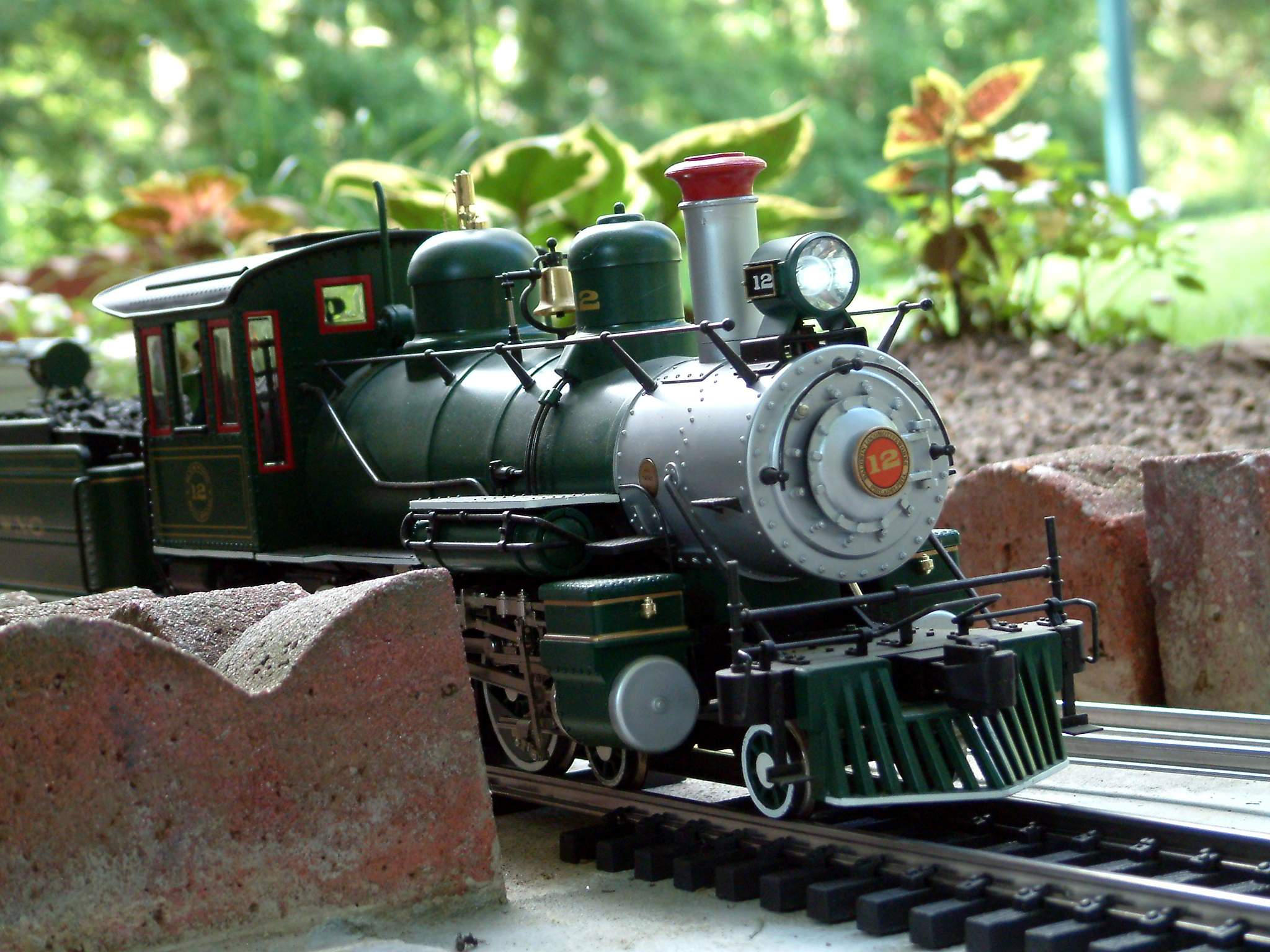 The second Annie is EBT #10. The EBT did have a 10 wheeler at one point, but this is not a model of it. Bachmann simply relettered the ET&WNC prototype for the EBT. This one has a known issue. When received new it was missing a pivot screw in the valve gear on one side. I was never able to get a replacement and used a piece of wire to hold the gear together allowing the loco to be run. I did the same coal load mod on this one and used a Bachmann engineer figure in the cab. A major modification was the replacement of the smoke unit with one from an Aristo SD-45 which produces a lot of smoke, but intermittently. I also added some weight over the pilot that can be seen in the last picture with the smokebox front off. Again, these are very old pictures. If there is interest I'll get these out of their plastic cocoons for fresh photos...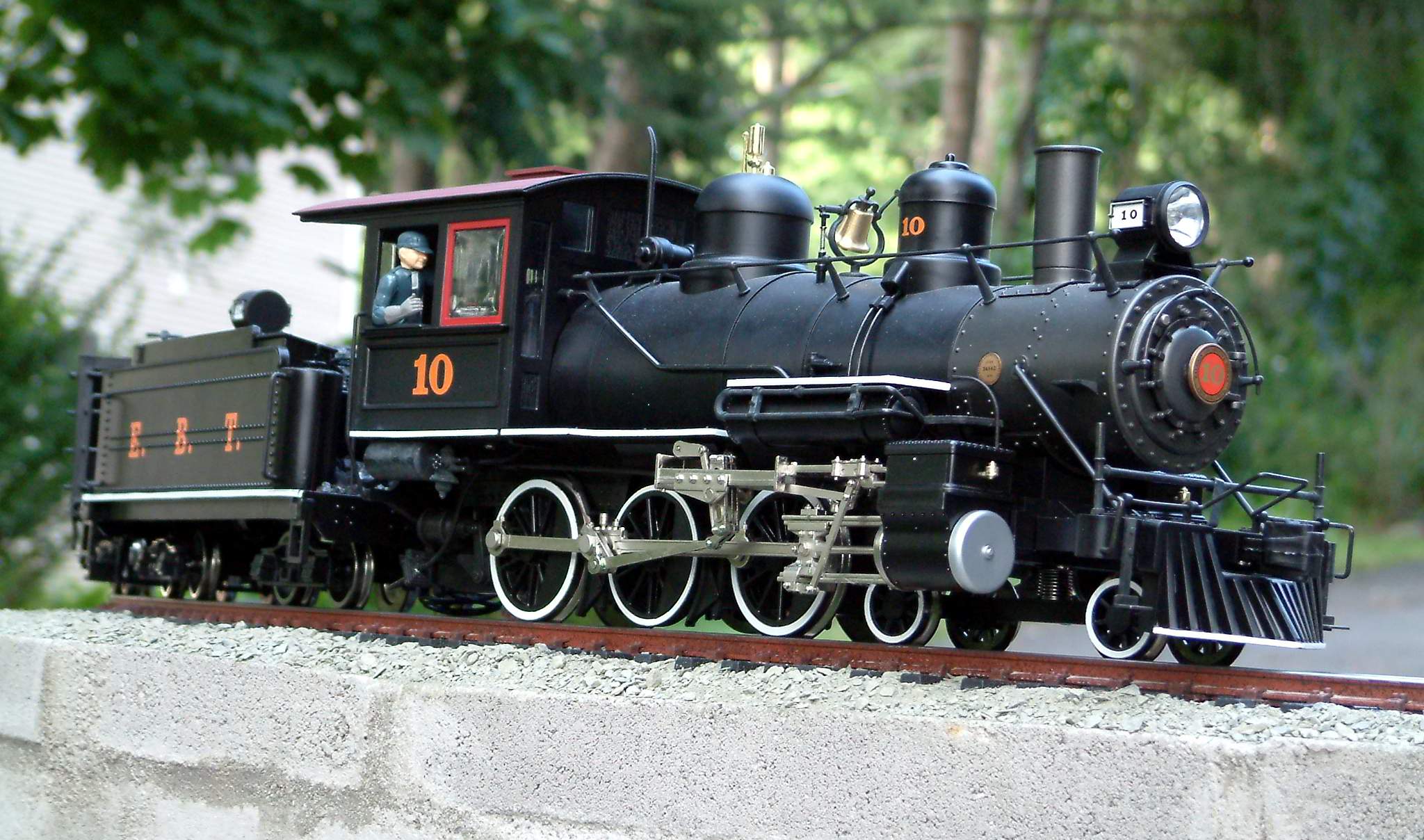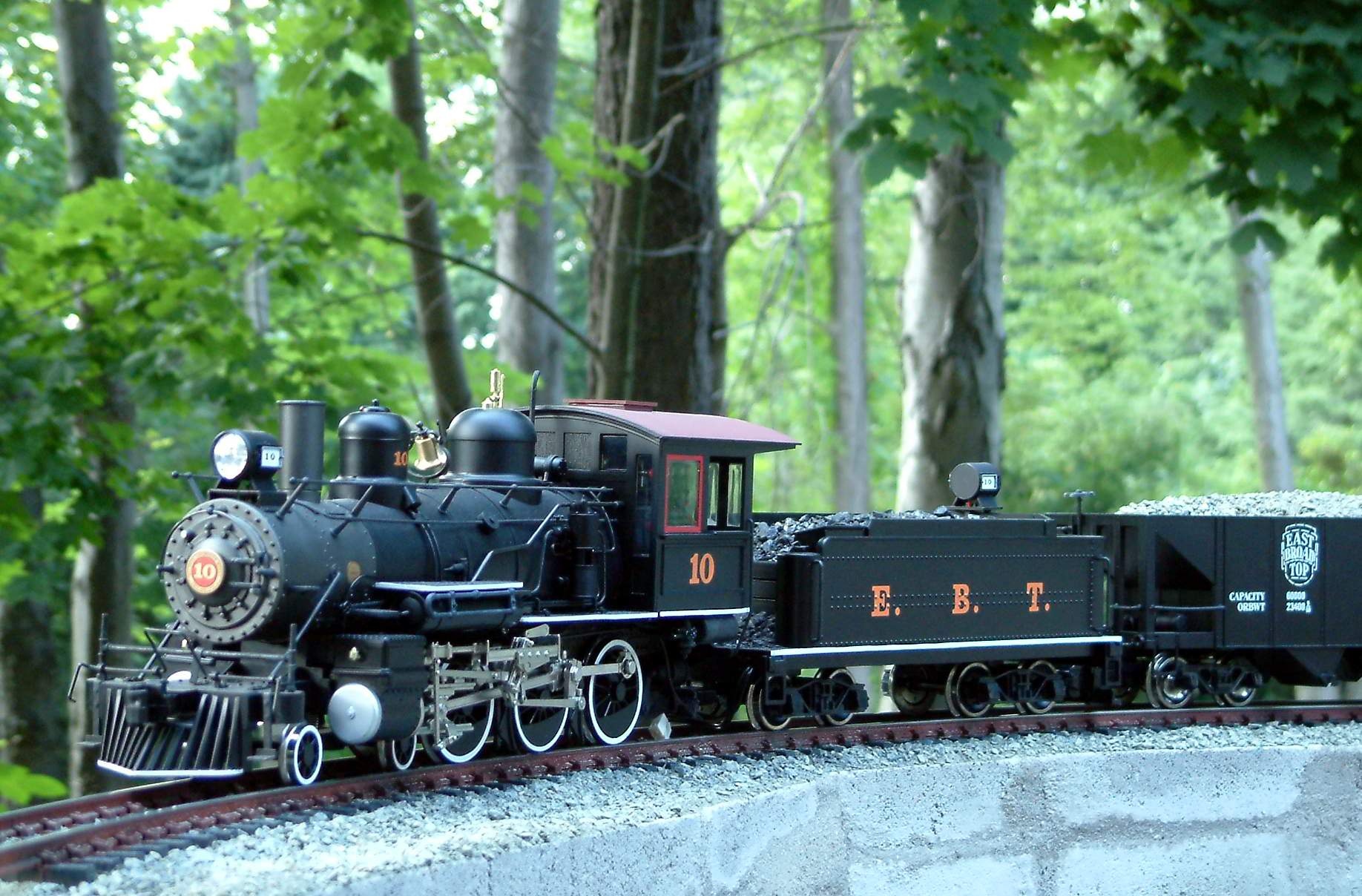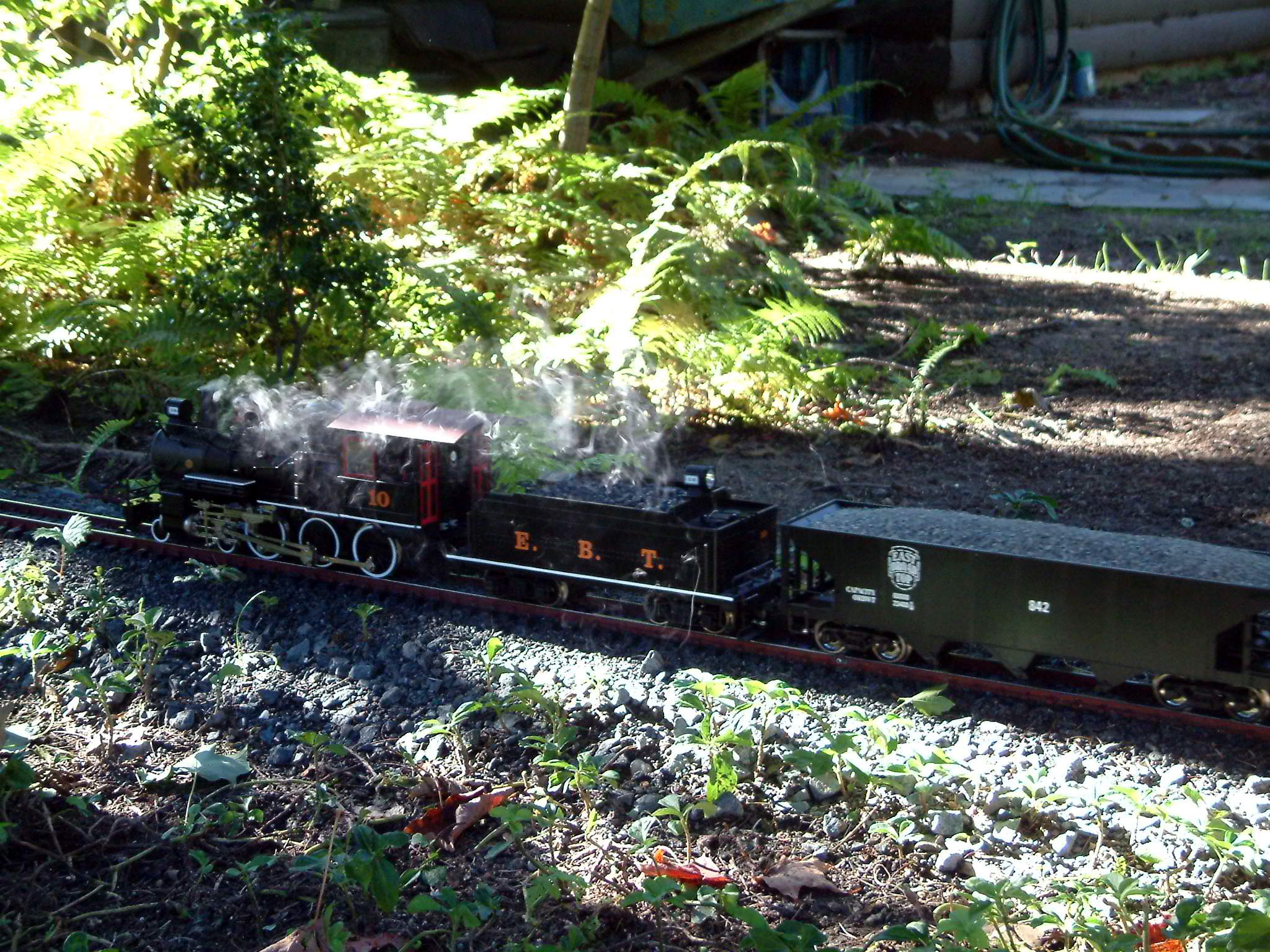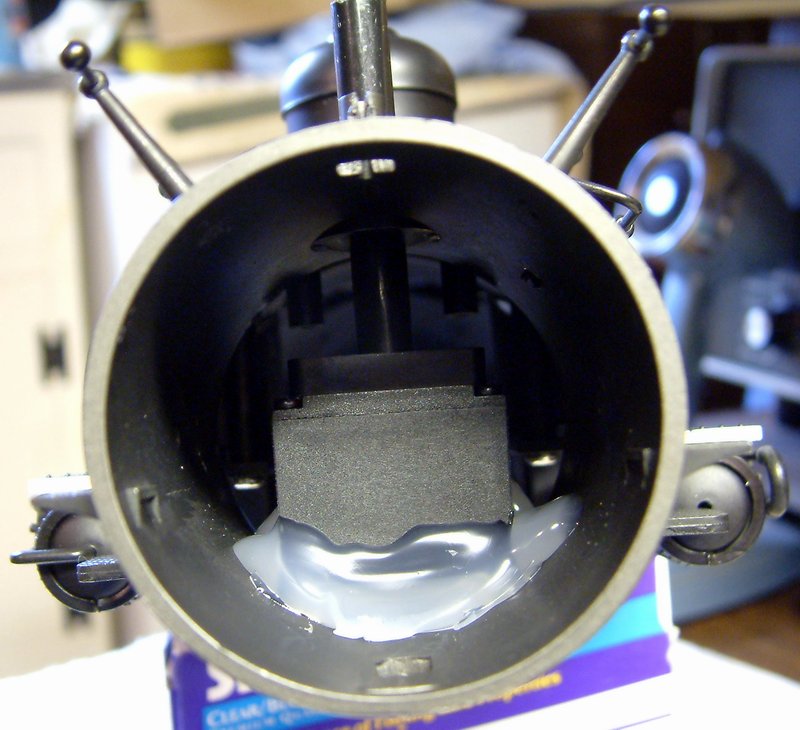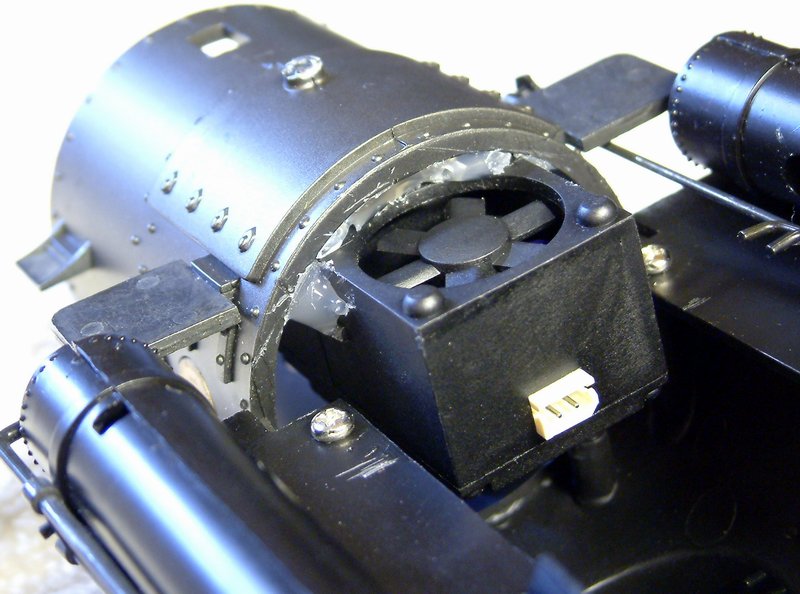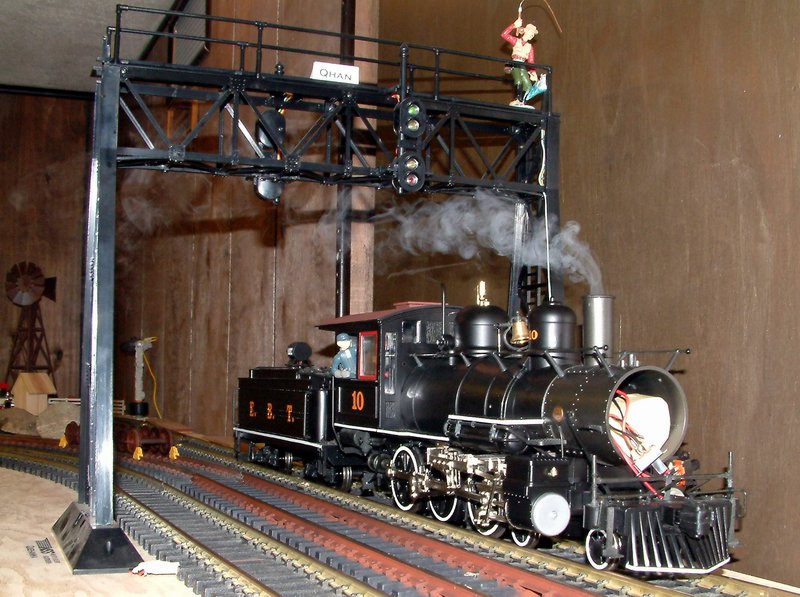 I am pretty sure I have the original boxes, but probably not the outer shipping box. I have access to commercial UPS rates through work, so shipping would be reasonable, especially if delivered to a commercial address.
I really don't know what to ask for these. I would sell individually, or as a pair. I think new ones last sold for around $250. I've seen some pretty wild prices as of late, but I'm not one to demand top dollar. What would you pay?
This post was edited by Jon Radder at November 23, 2020 9:23 PM EST
____________________________________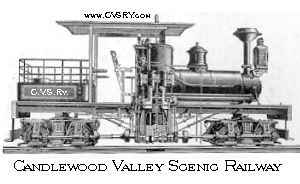 www.cvsry.com