Some of how I've been modelling trees.
Having decided that Joyce Kilmer was right when he wrote that only God can make a tree, and conceded that even a non-believer would have to agree with that, I've given up making model trees and have been using real trees. (By the way, since yesterday was Veteran's Day, so I'll mention that Joyce Kilmer was a veteran and died fighting in France in WWII.) I haven't written anything my experiements with trees because I wanted to see how they would hold up over the course of time, like over a year. So far I'm reasonably happy.
I'm partial to our mountain ponderosa pine, very majestic, but it ain't happening for me yet. I know Devon Sinsley made one himself during a Challenge a couple of years ago that was very convincing, but I couldn't make it work; maybe I'll try again. The only tree so far I've been able to find that I could use basically as is, with some pruning, and that would fit in my layout theme, is the Rocky Mountain Juniper. (I've stretched believability a little bit because my layout sits at nine to ten thousand feet above sea level and I have to admit I personally have never seen a juniper tree in the mountains about about 8,000 feet or something like that, but let's not get technical. I'm hoping to make up for this by naming my mountain freight yard Juniper Yard.)
I start with likely clippings from a tree around the corner from me and one in City Park. It's amazing how few juniper trees actually are the right scale in their branches.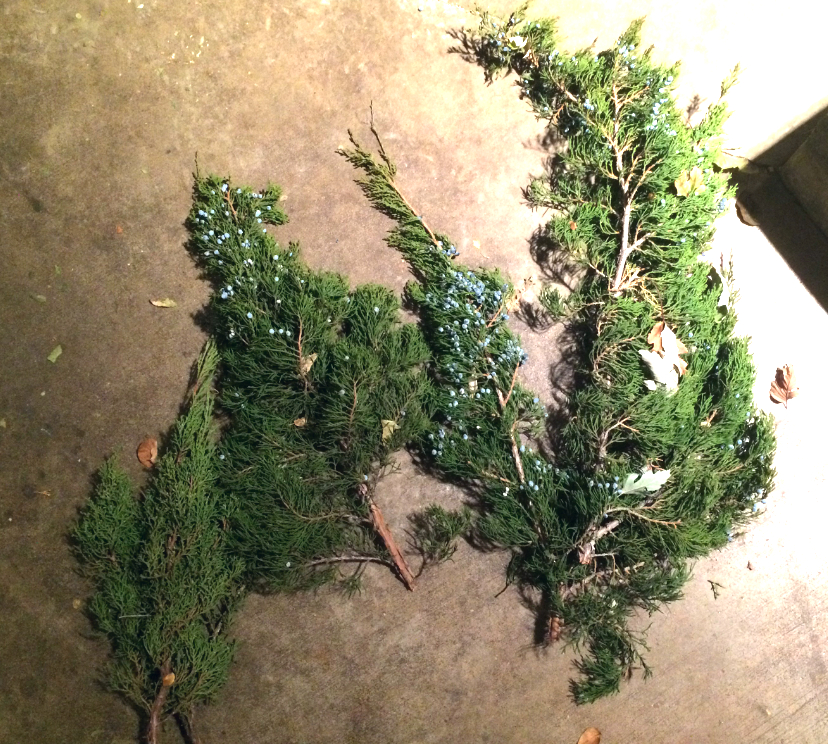 Here's what they look like if you just stick 'em in the "ground" unmodified: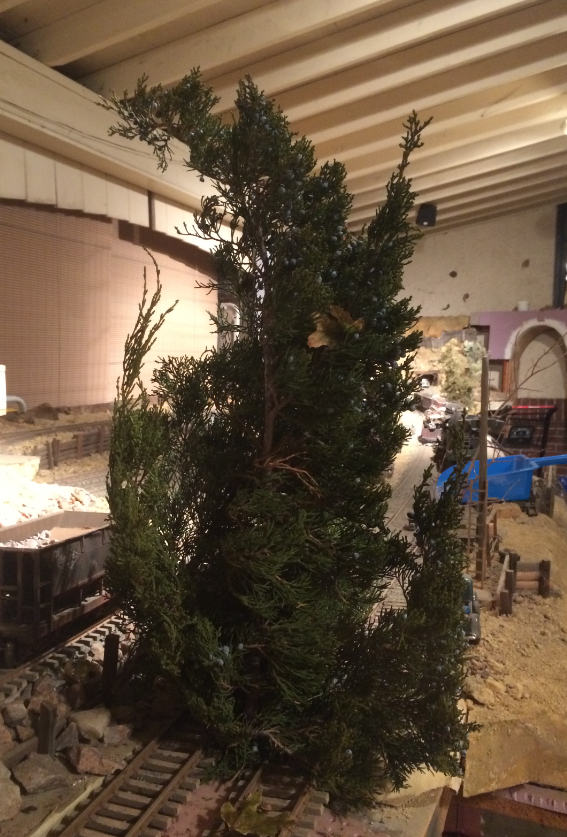 So what I do is I strip them of their seeds/berries (the bluish things) and then soak them in clear acrylic spray to keep the color fresh and the leaves on over time; although they do get sort of brittle, they keep their leaves. I shape them of course and plant them in the layout foam base in various places. Every few months, l find that I have to freshen up the color a bit with a light coating of spray paint of various green and brown colors. Anyway, here's some pictures of ones that have been on the layout since early last summer, like about a year and a half or something.
Hope you enjoy seeing these.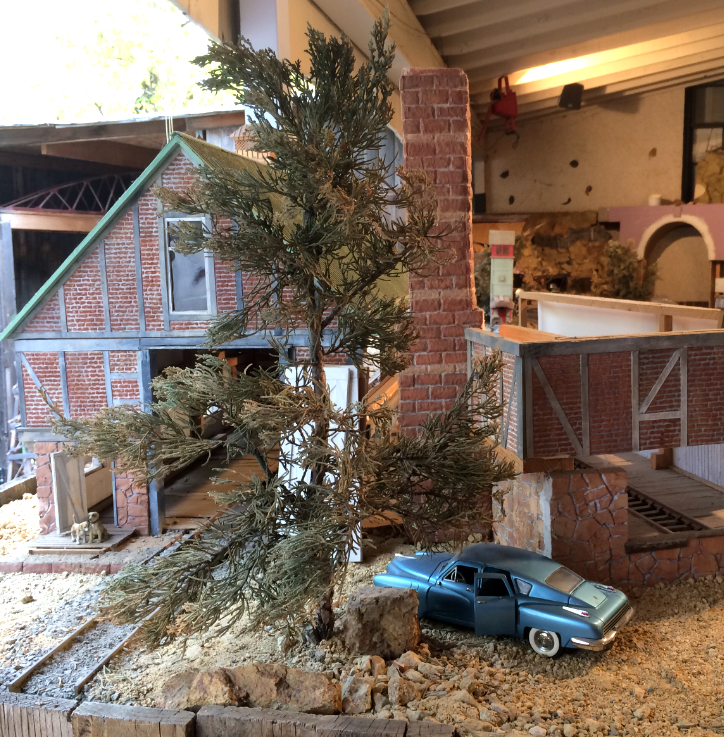 \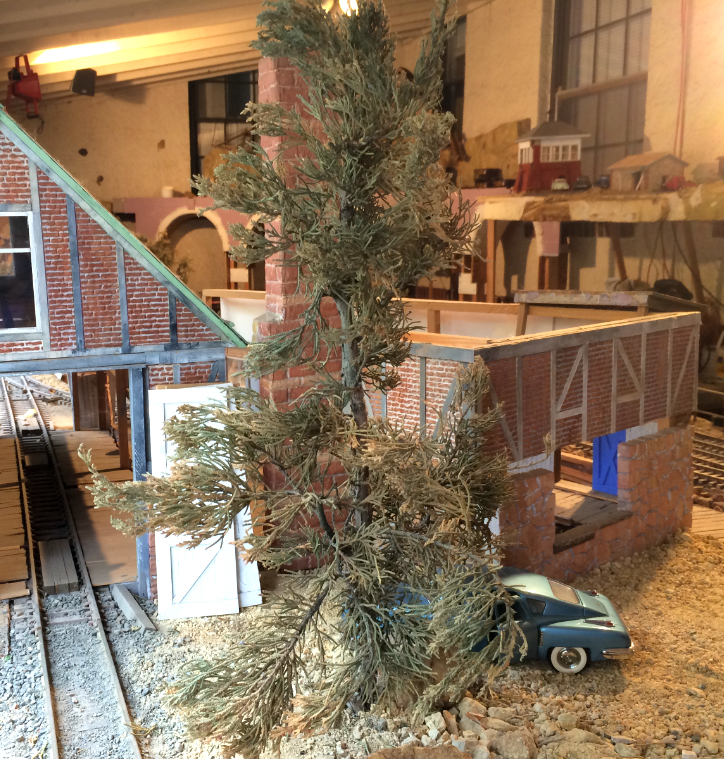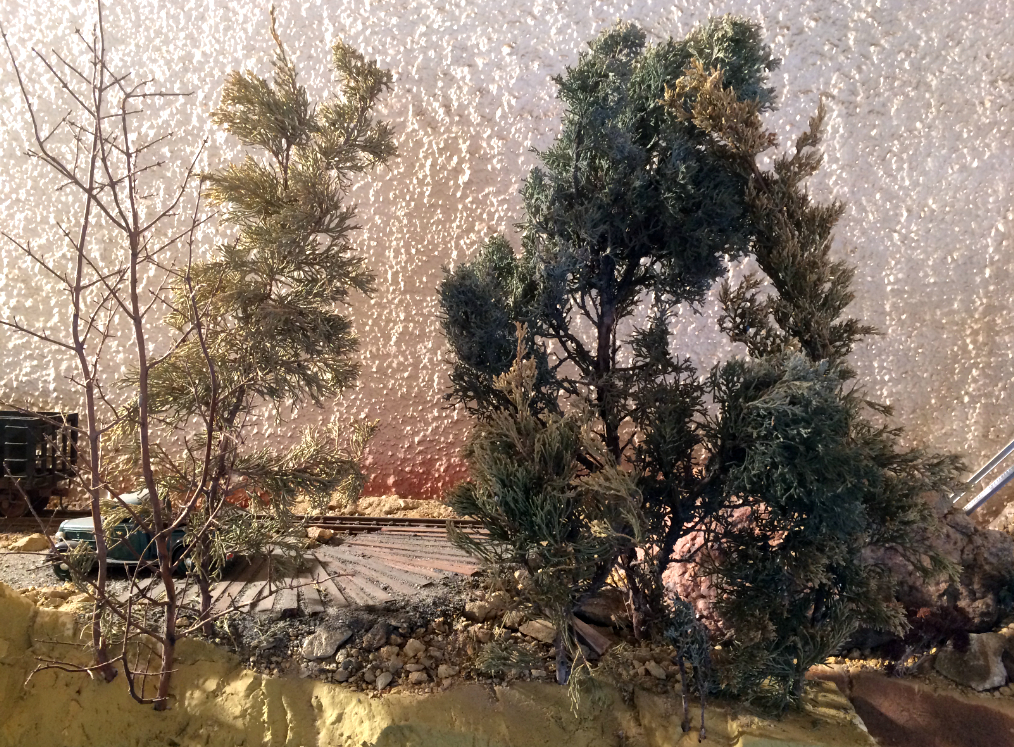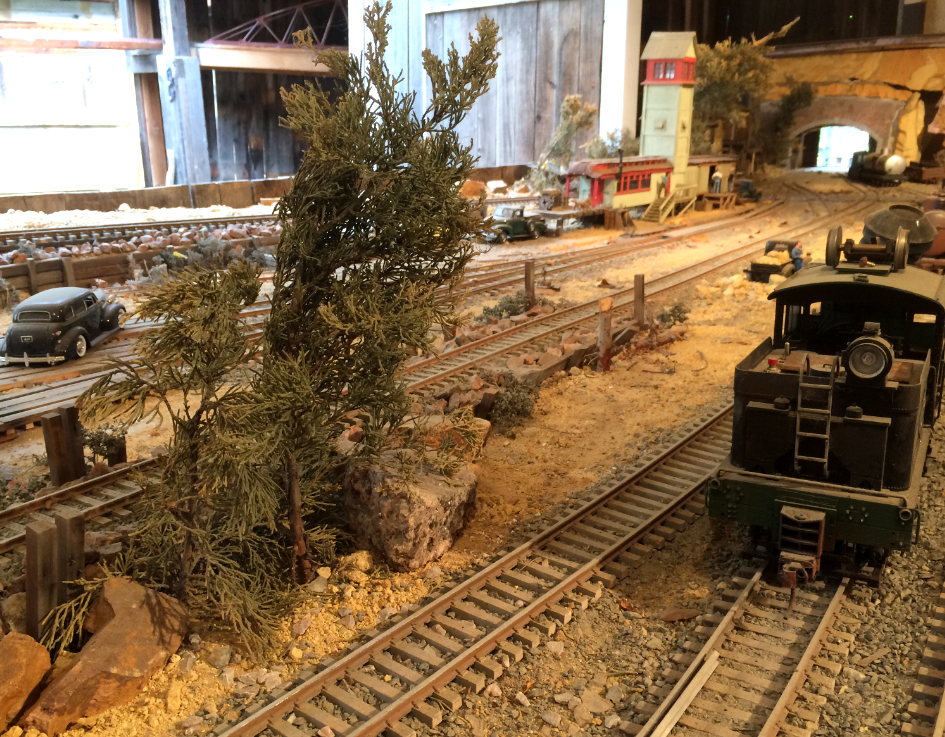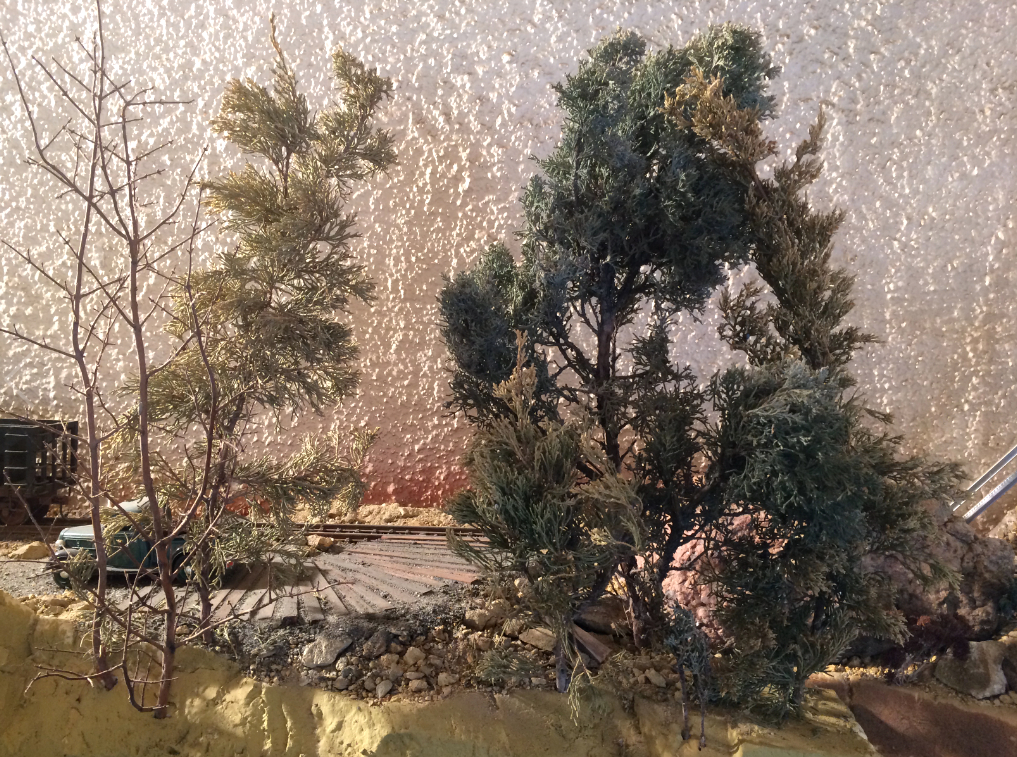 ____________________________________