RRModelling Interrupted by a Tree House Project
Well, I started finishing my Challenge build from earlier in the year, but the last few weeks my youngest son and I have been working on building a two-story tree house in the back yard in the middle of the railroad tracks. I don't know if anybody will find this interesting, but it's been a great project! It brings a whole new meaning to stick-by-stick construction...and it's almost all built out of reclaimed wood. It even has an elevator that we are just now finishing up (last picture -- powered by a winch, not shown).
Anyway, as soon as this is finished, I'll go back to my Challenge build. I actually got started on the scenery that leads to and supports the build....pictures when I can, especially since I'm finally getting good at shaping and painting foam to look like rock.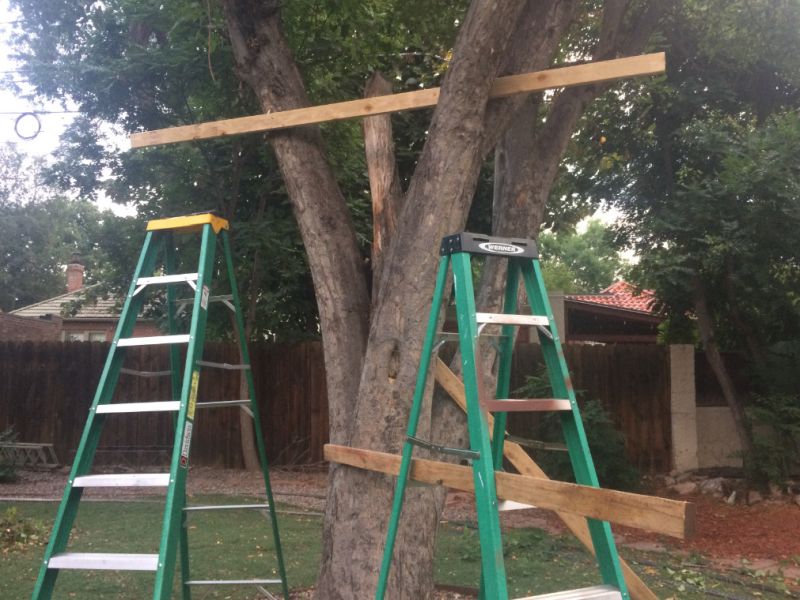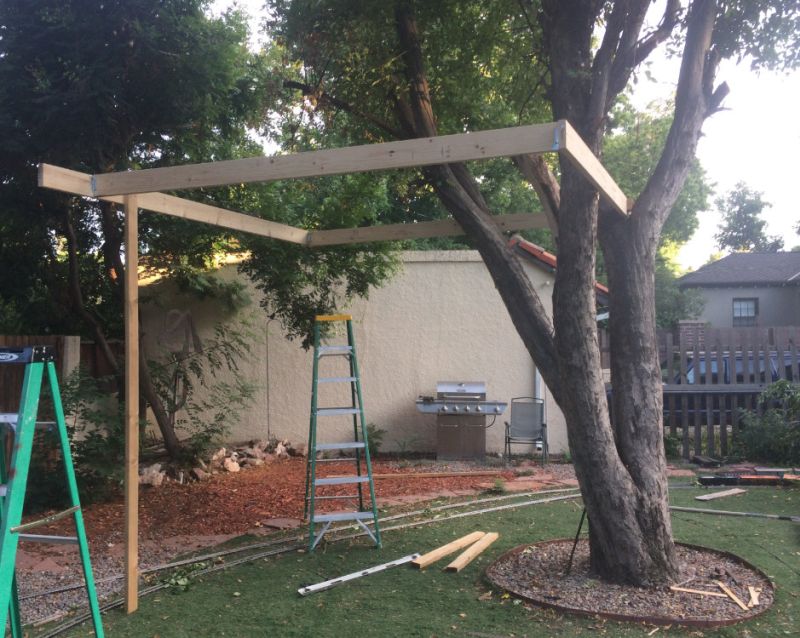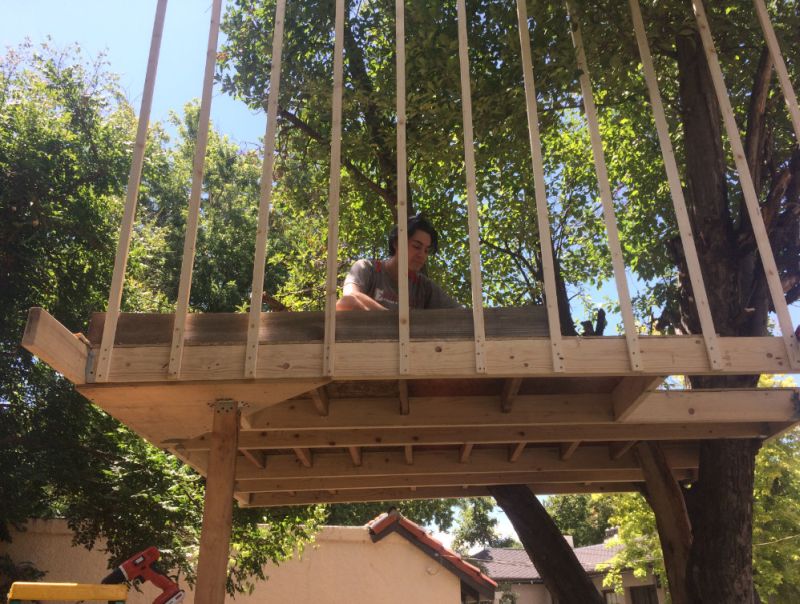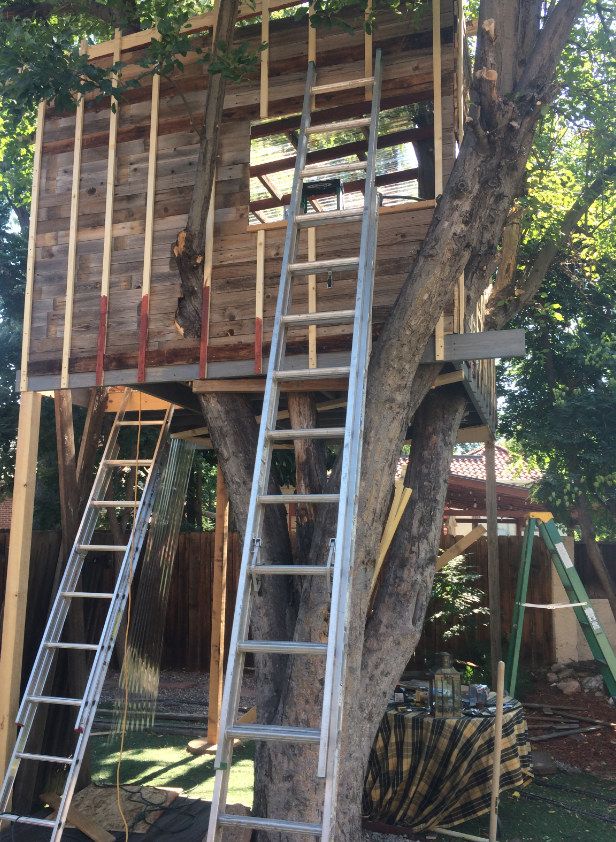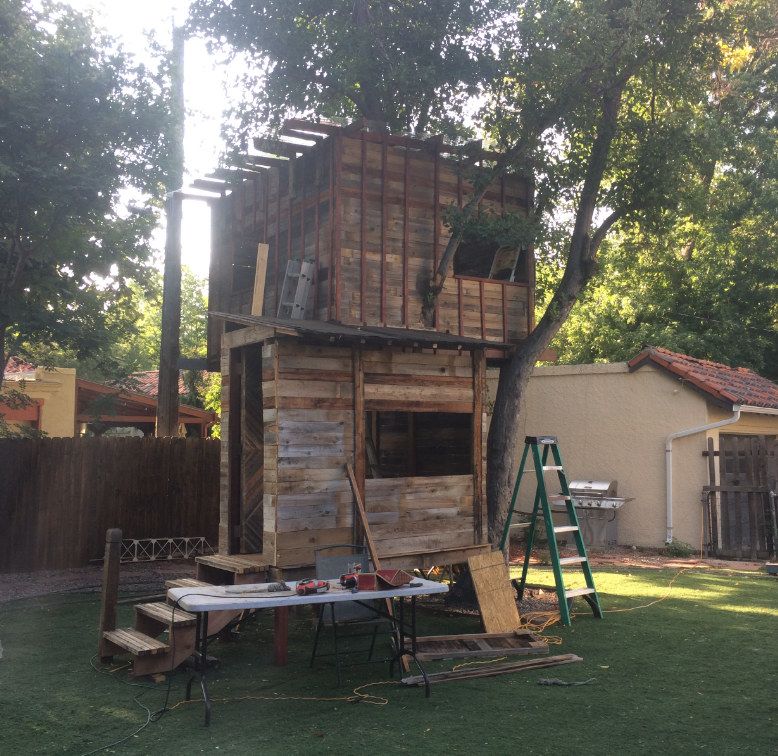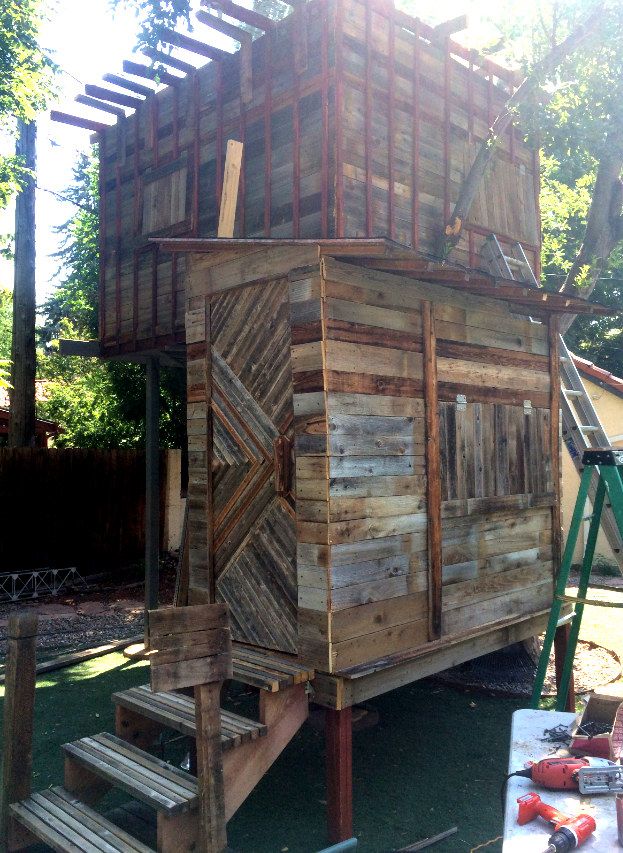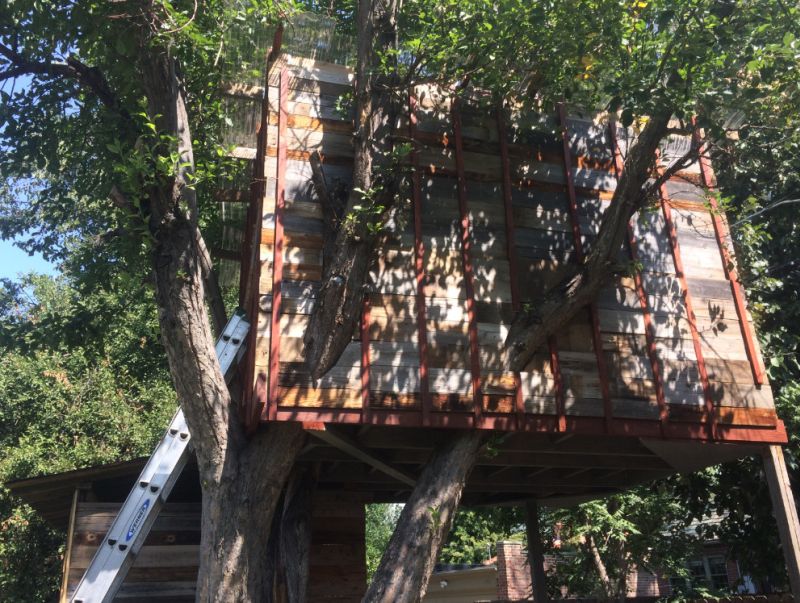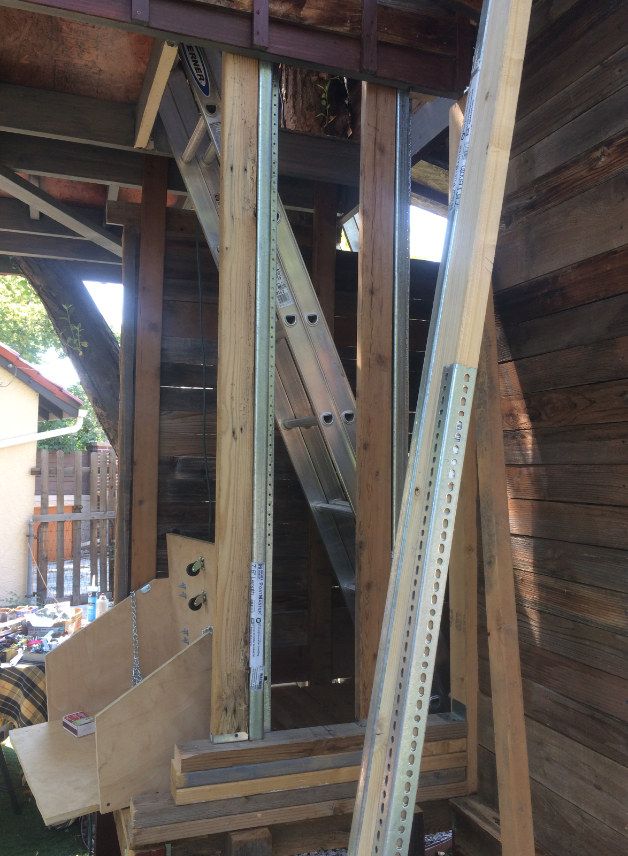 ____________________________________