C.V.S.Ry. Steam-N-Snow 2020
Yesterday we had a nice little early spring snow storm. Since I'm home, thanks to coronavirus, I saw this as a great opportunity to fire up my live steam Shay for the first time in probably 5 years. I worked diligently over the weekend to ready all the track and ran the Shay light once around late Sunday to test it.
Yesterday morning I readied my camera car and set out to film the Shay from front and back as it traversed the layout. I'm deep into the editing process for a video that will be posted to the railroad's Facebook page https://www.facebook.com/CVSRy/ which is available to view without creating a Facebook account.
I took very few still photos, but here are some of the highlights and an out-take reel from the video...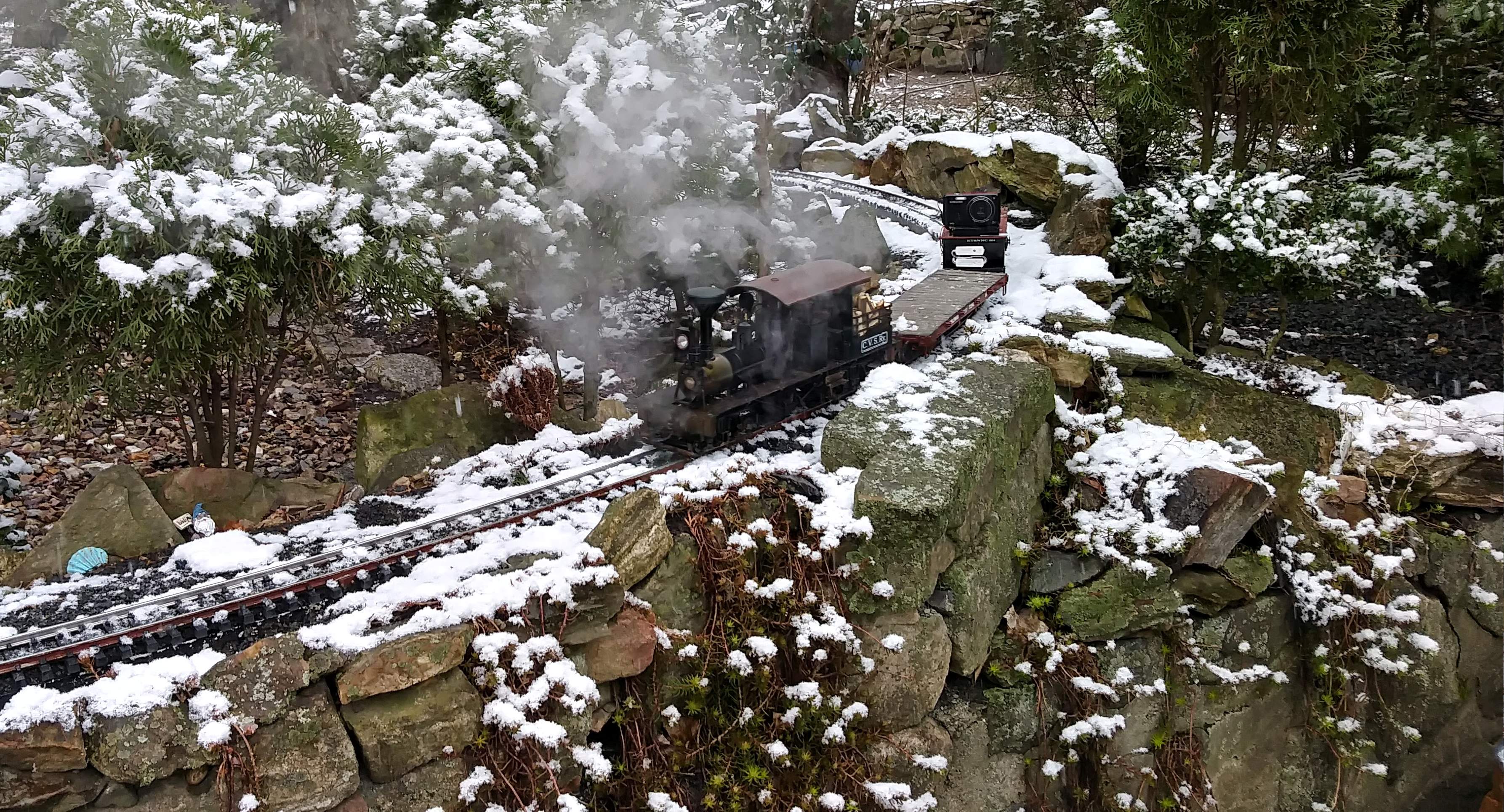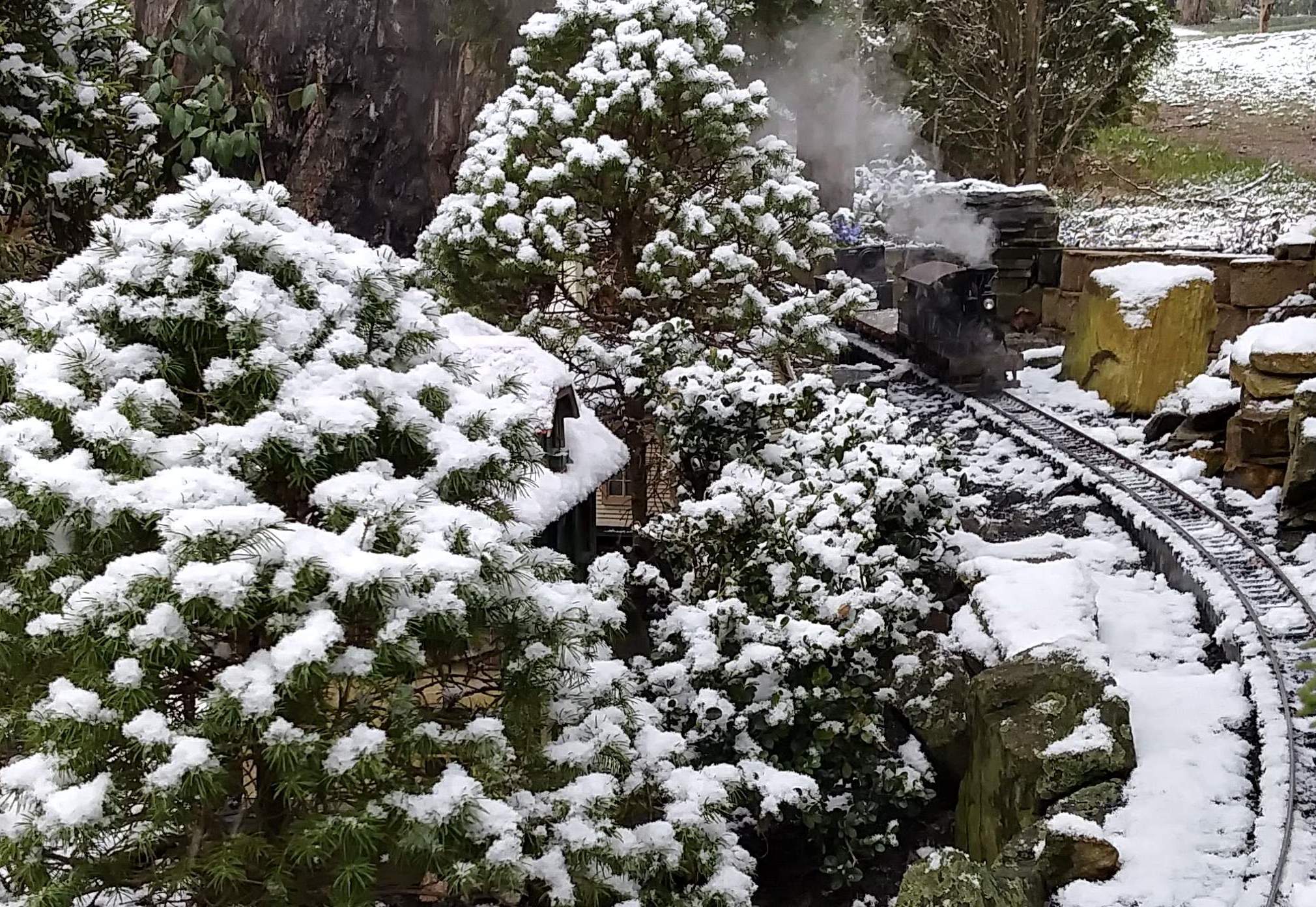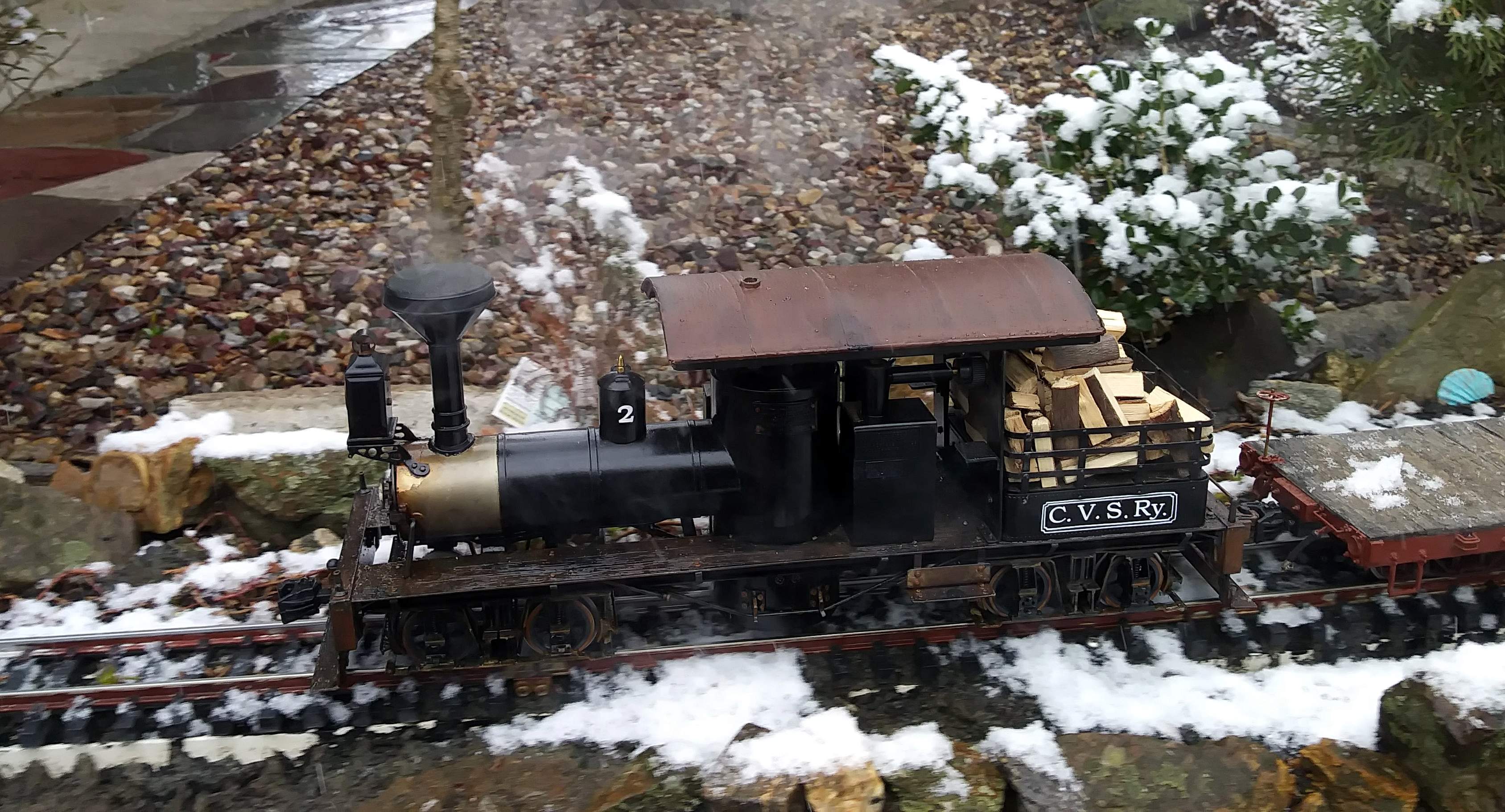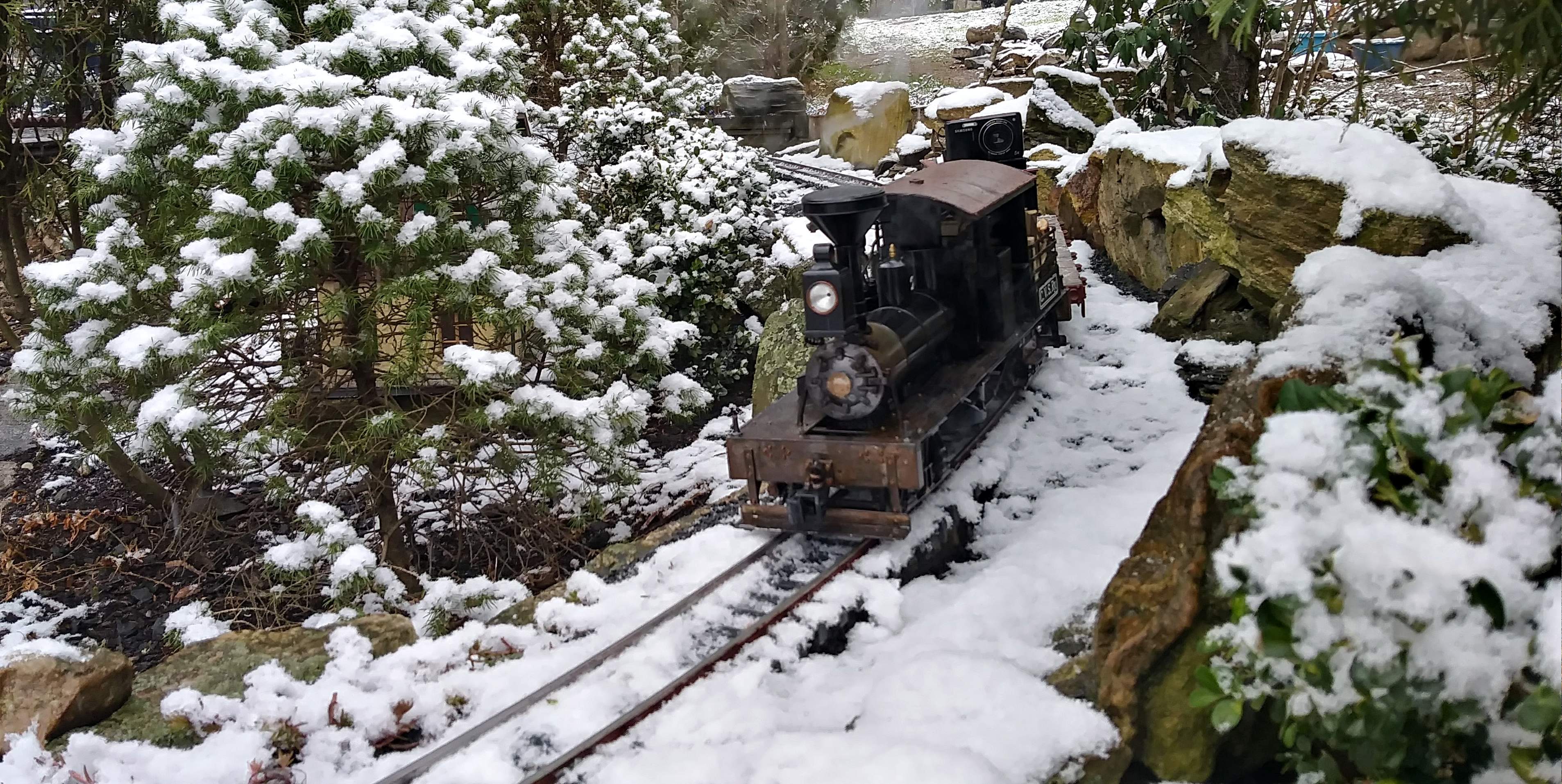 The video is hosted on Facebook, and is public, but I think the only way I can present it here is via link, so here it is: https://www.facebook.com/jon.radder/videos/10223402446988228/
____________________________________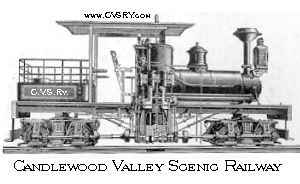 www.cvsry.com