While waiting for some paint, I had a few minutes so I went looking for underframe photos and found a few.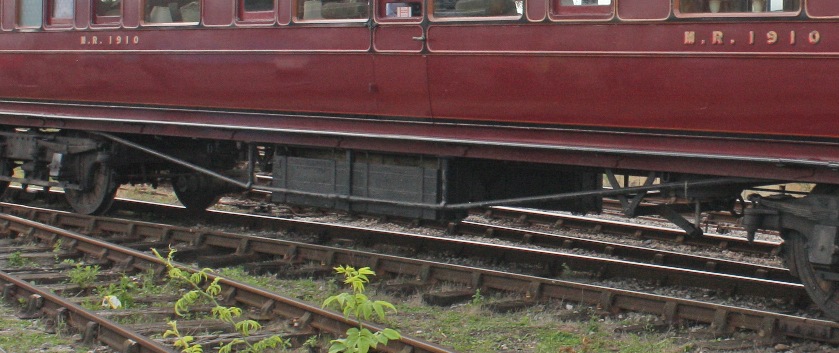 It appears to be steel rod, but without a turnbuckle - in the US the length is adjusted in the center, where it is easy to get to it. On the other hand, this is a steel underframe, so it shouldn't need adjusting!
I dug around the parts boxes and found some 1/16th brass rod which seemed the right size. I also found 3 white metal bits that I think are Ozark pins for a link-and-pin setup. With a little 3/64th rod filed flat at the end to make a loop, a covering of 1/16th ID tube (5/64 OD) and a 3/16th sliver of tube on the end I had a credible truss rod support. It needs soldering together.