Waldbahner's Garden Railroad
Hello,
since we moved to our new home three years ago, we've a nice garden section behind the house and my wish was, to build a garden railroad there. Unfortunately it's not a big space, but it would work for some nice "playground" for my trains.
First some details about the topography. The property is located on a slope, so the garden is setup on different levels. So I had to deal with some tricks, which finally also brings some benefits. The main railroad area will be in the upper garden. Due to the highed difference between the upper and lower garden, I can't run the trains on ground level on both. So I take advantage of a raised station at the lower end of layout, between 3 and 2' above the ground. The grades on the main line are limited to 3.5%, while I look forward to work with up to 5.5% on logging spurs. All curves are minimum 4' radius. Here's the latest plan of the whole situation. In the meantime, I skipped the second terminous station and will go for a return loop at the end of the line. Not shown yet are logging spurs.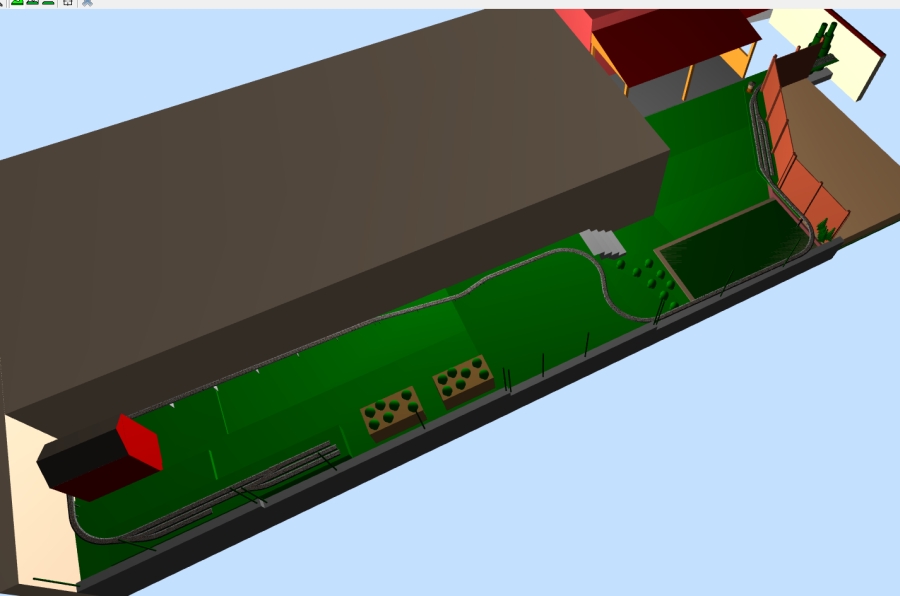 Starting point of the layout is the lower station, which is mounted to the wooden fence. This station will have some sidings for cars and switching and a long passing track for 11' long trains.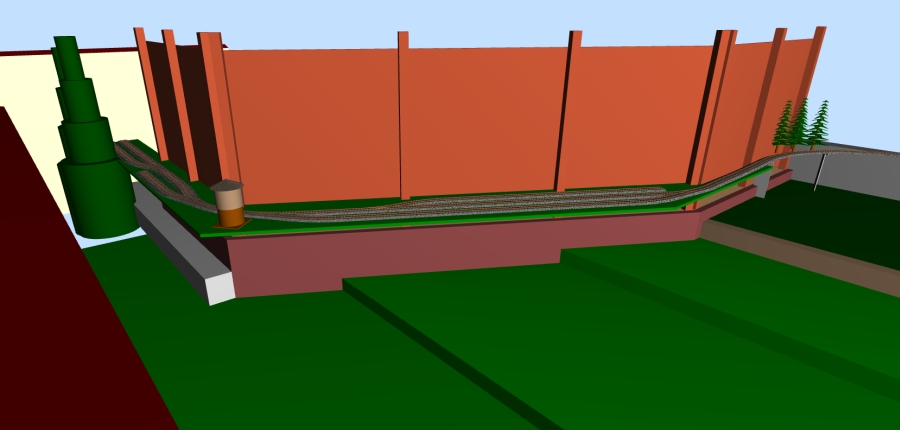 The layout itself will be designed as "operating layout" so there's no continous running planed. This comes due to the fact that I like operating more than watching. And there are some continous-style garden railroads around which I can use for this purpose. So I decided to focus on the operation-part, which are missing on the roundy-rounders.
The construction began some week ago during the summer vacation. The raised section of the railroad is set on a wooden base construction, made from weather resistant wood. A cover from roofing felt may help to keep moisture and water away from the wooden construction.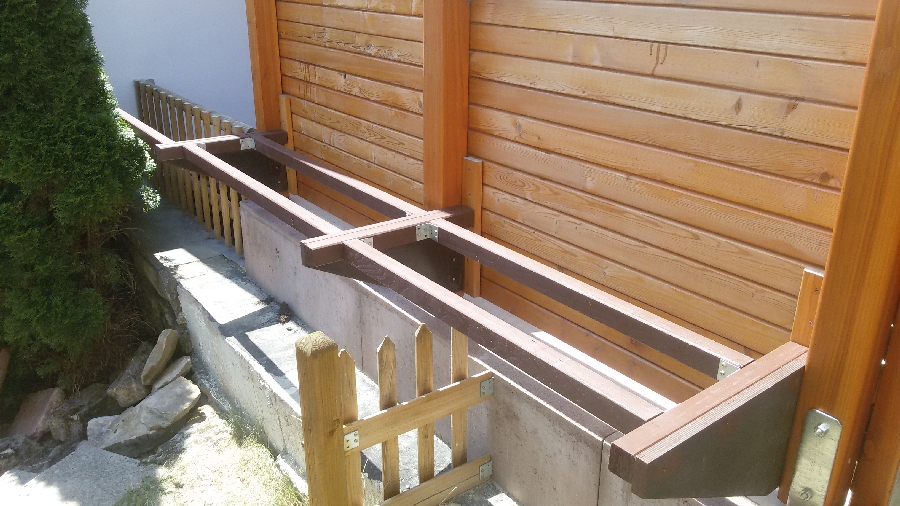 Ready for track laying...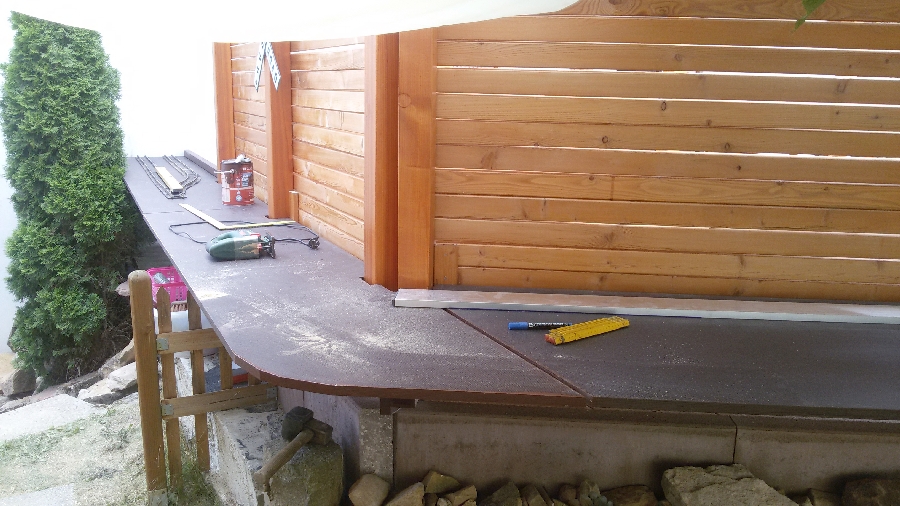 The left portion features two stagging tracks. Each will hold 4 30' cars. The short track along the front edge is a tieup-track for live steam locos and can be used as caboose track as well.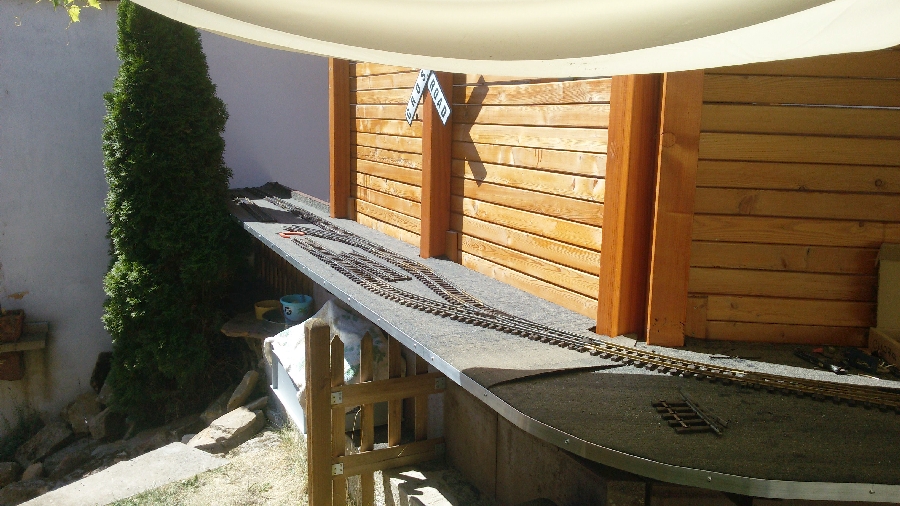 The right portion of the station holds the passing loop and a siding for team track and industries.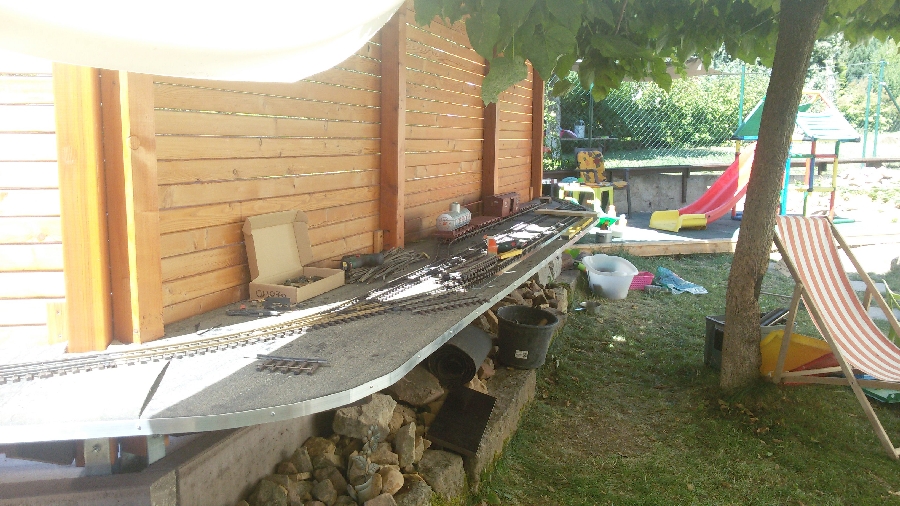 That's for now. Actually I work on the station building. The sanding house and water tower are already down as you can see in this short preview of a train arriving at "Ronja Springs".
Regards, Gerd
This post was edited by Waldbahner at August 15, 2018 7:45 AM EDT