Bluetooth Progress
I just about have the App re-written in Android Studio, all the basic functionality is now working. Next is to flesh out the configuration options. Based on the locomotive name (eg the Bluetooth device name) you will be able to assign each button an image and the function code it sends. There will be two screens you can configure, a generic DCC function screen and a CV programming screen.
For now, the firmware seems to be done. There are a few options I would like to put in, a couple that are in there and not tested, but all the basics are up and running and I have not seen any issues since the last bug fix pass.
My latest install is a Soundtraxx TSU-4400 GE in a Aristo U25B. Came out quite well. Compact installation and good power and speed on the locomotive. The 2200 mAh lipo is in the fuel tank. Micro servos are used for the couplers.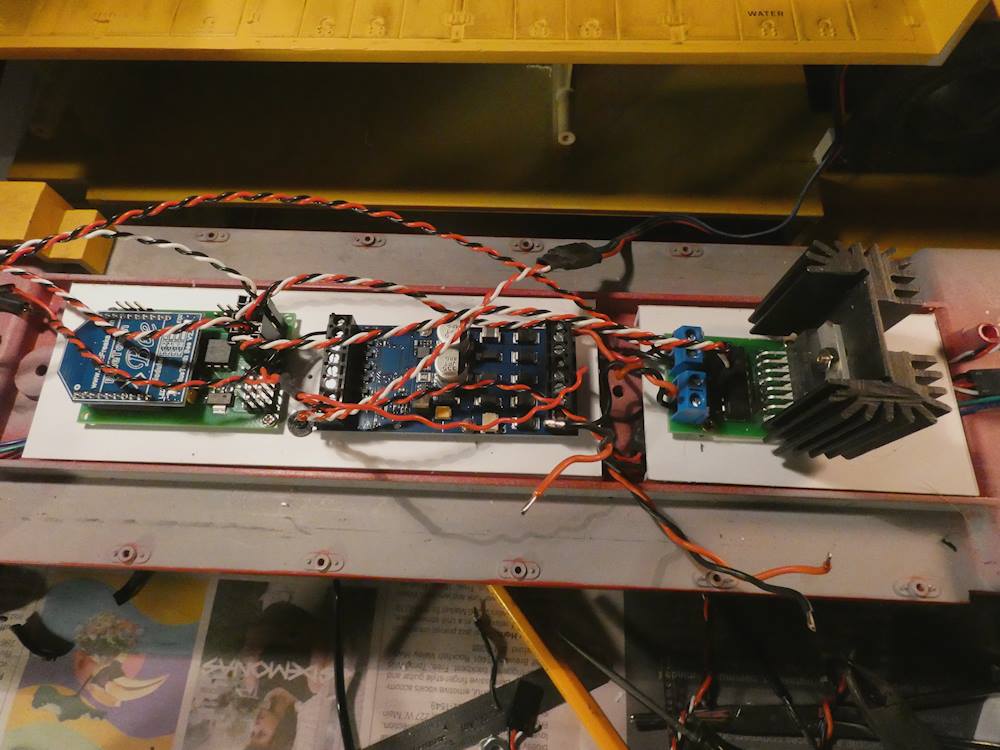 Here is a short video of it running outside-
I'm hoping to bring this to ECLSTS this year, I'd like to see how it does with a room full of smart phones and wifi flying all over the place...