Bachman C-19 Circuit Information
Gathered from Stan Ames, Bachmann and my own circuit tracing. All images are Hi Res - Use browser's View Image function for full size.
Schematic Diagram from Bachmann via Stan Ames...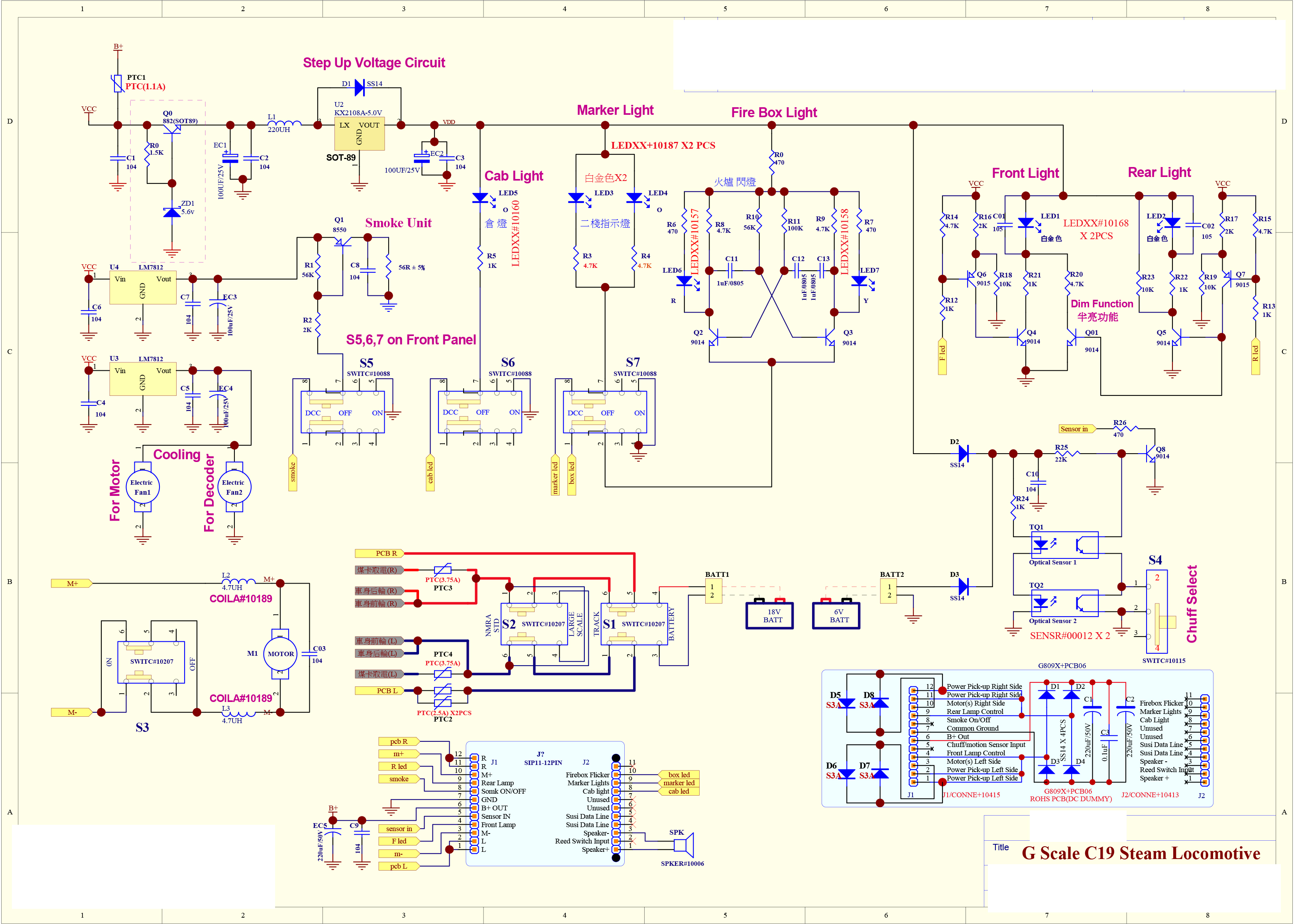 From Bachmann - Tender Socket DCC Pin Assignment...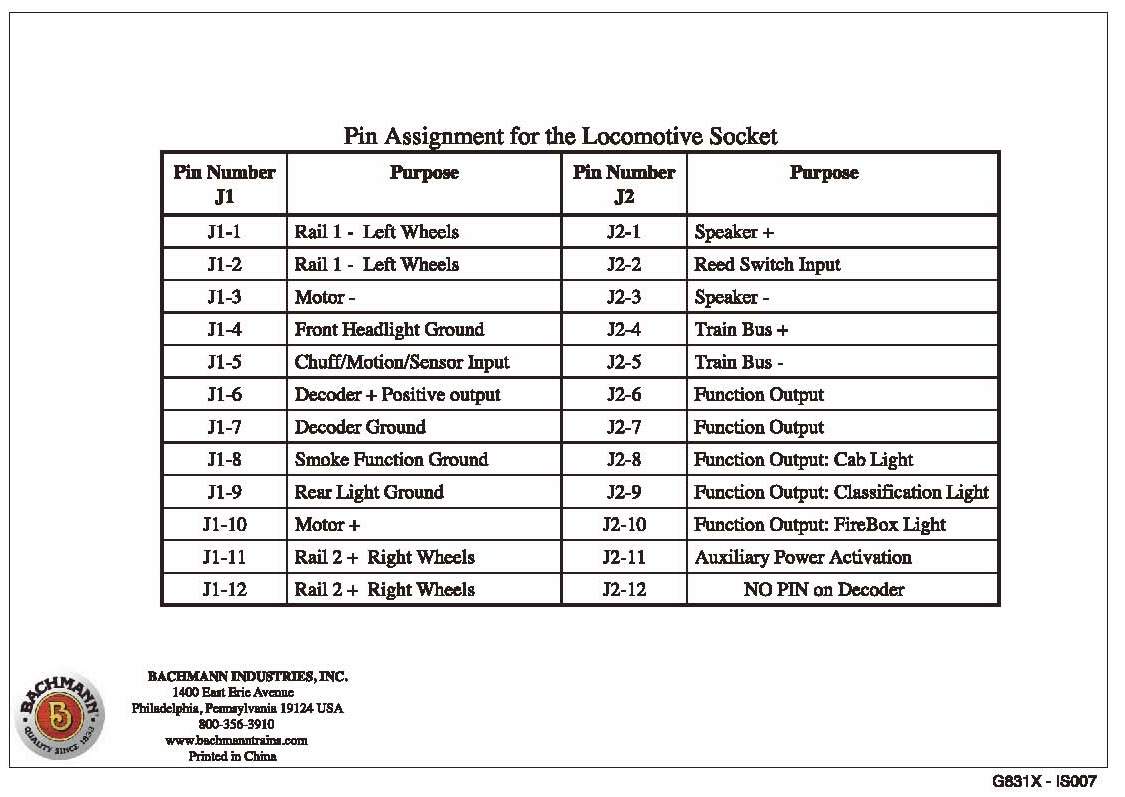 From Bachmann - Circuit Interconnects...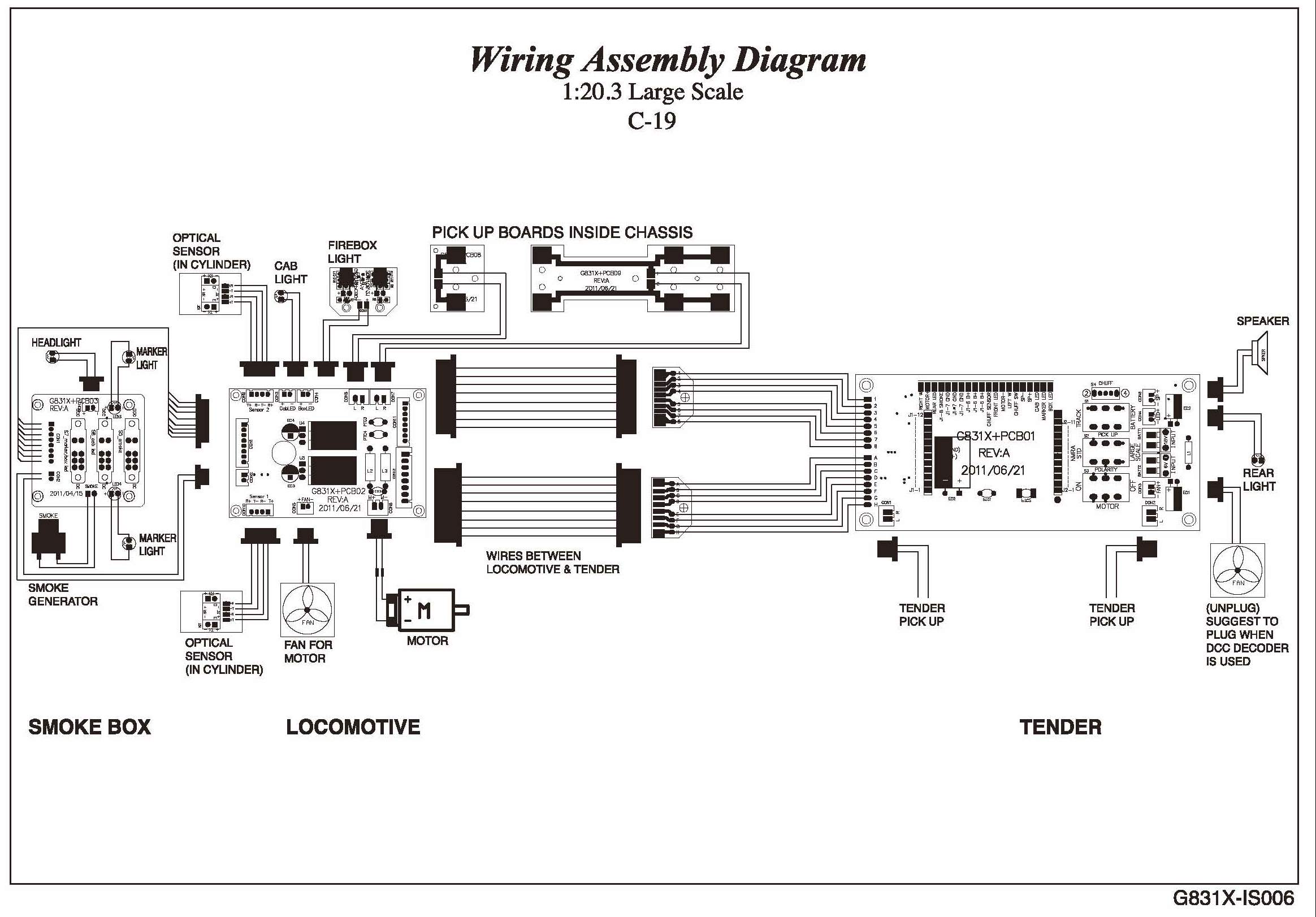 And finally, from the C.V.S.Ry Over Engineering Department - Tender Plug wire assignments...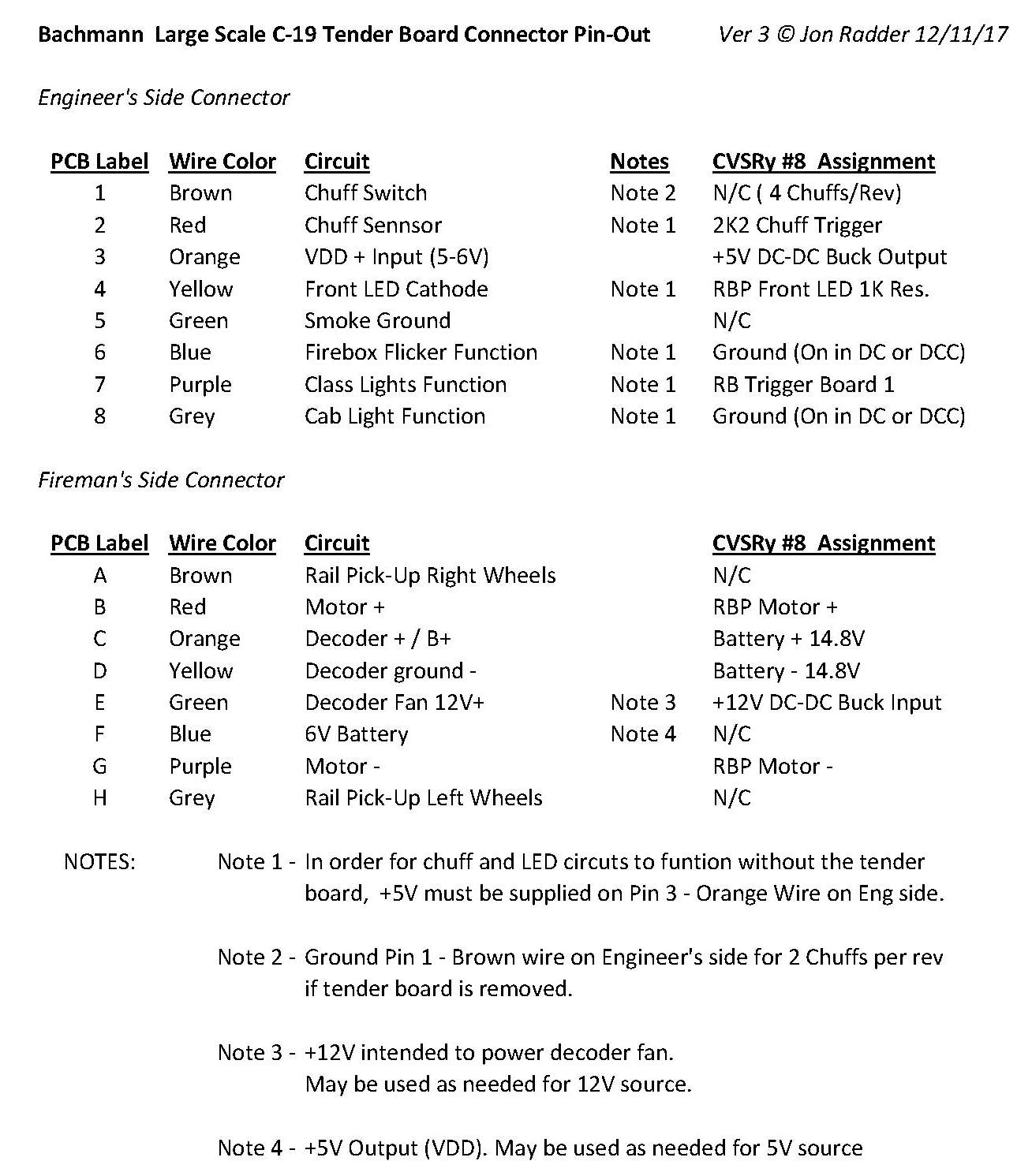 Regarding Note 4 - This wire only has +5V if +5V is being supplied on the VDD Input (Note 1)
This post was edited by Jon Radder at December 11, 2017 10:21 PM EST
____________________________________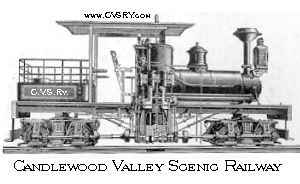 www.cvsry.com