End of an Era
Last night, at a meeting of the Candlewood Valley Scenic Railway's Board of Director, it was decided to decommission the Cheesy Sound Car. Built by the railroad in 2005 to serve the sound needs of various 1:29 locomotives, Cheesy has gone through a number of revisions over the years. One added battery r/c trail car functionality and the latest version supported multiple loco mounted speakers in addition to the on board Minimus 3.5 speaker. Cheesy did it's job admirably over the last 12 years, however with last years sell off of all but one 1:29 locomotive, the railroad had lot of valuable resources tied up in an asset that was rarely used.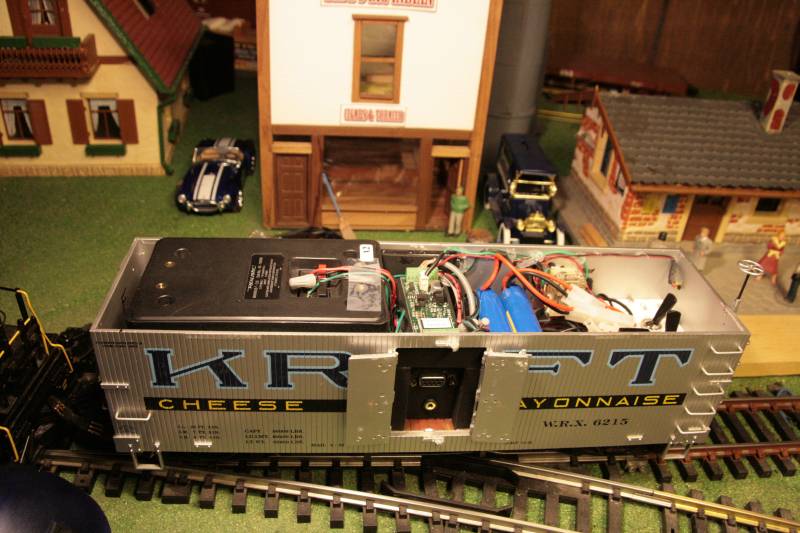 Tonight Cheesy was stripped of all of it's electronics; a RailBoss Plus with external trigger board and a Phoenix 2K2 sound card. The RPB will be used in out latest acquisition; saddle tank Porter #9, and the 2K2 will upgrade the sound in C-19 #8 from a Big Sound 97 to the programmable 2K2. The 97 will be handed down to Porter #9.
At some point in the future Cheesy will go back in service as a battery trail car, without sound, to service our last 1:29 loco, New Haven GP-9 #1224, utilizing an older RaliBoss board. The goal of all this musical electronics is to put the best hardware in the most used locomotives and to support 2-train operation between all road and switch engines currently in service.
____________________________________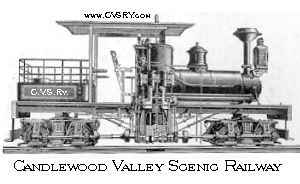 www.cvsry.com