Fn3 Push Cart Kit
Al Pomeroy is developing some laser cut wood kits in Fn3. His first will be an Fn3 push cart. He gave me a beta-test copy at TrainOps which I just got around to looking at. It looks to be a fairly simple build, so I decided to give it a go and post this build log.
The first step is to weather the laser cut wood as desired before breaking up the sheet. I decided to use rust solution (steel wool dissolved in white vinegar) which will be followed by and India ink and alcohol wash. I started by immersing the sheet in the rust solution and let it pickle overnight...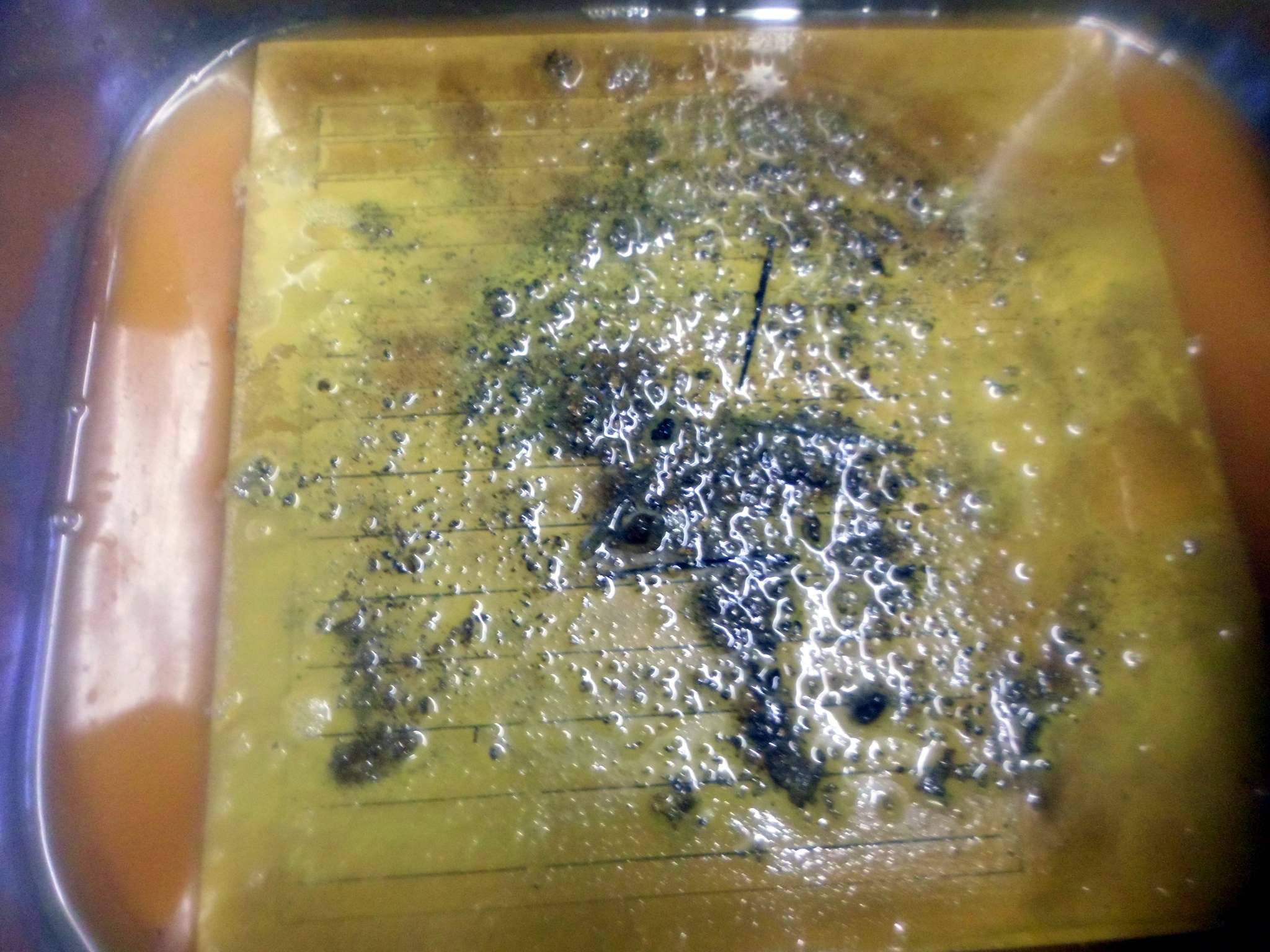 The dark spots are undissolved steel which I hope will cause deeper stains. After soaking for 8 or 9 hours the effect was not as pronounced as it has been on Cedar, so I painted on a thick suspension of steel and vinegar from the bottom of the jar...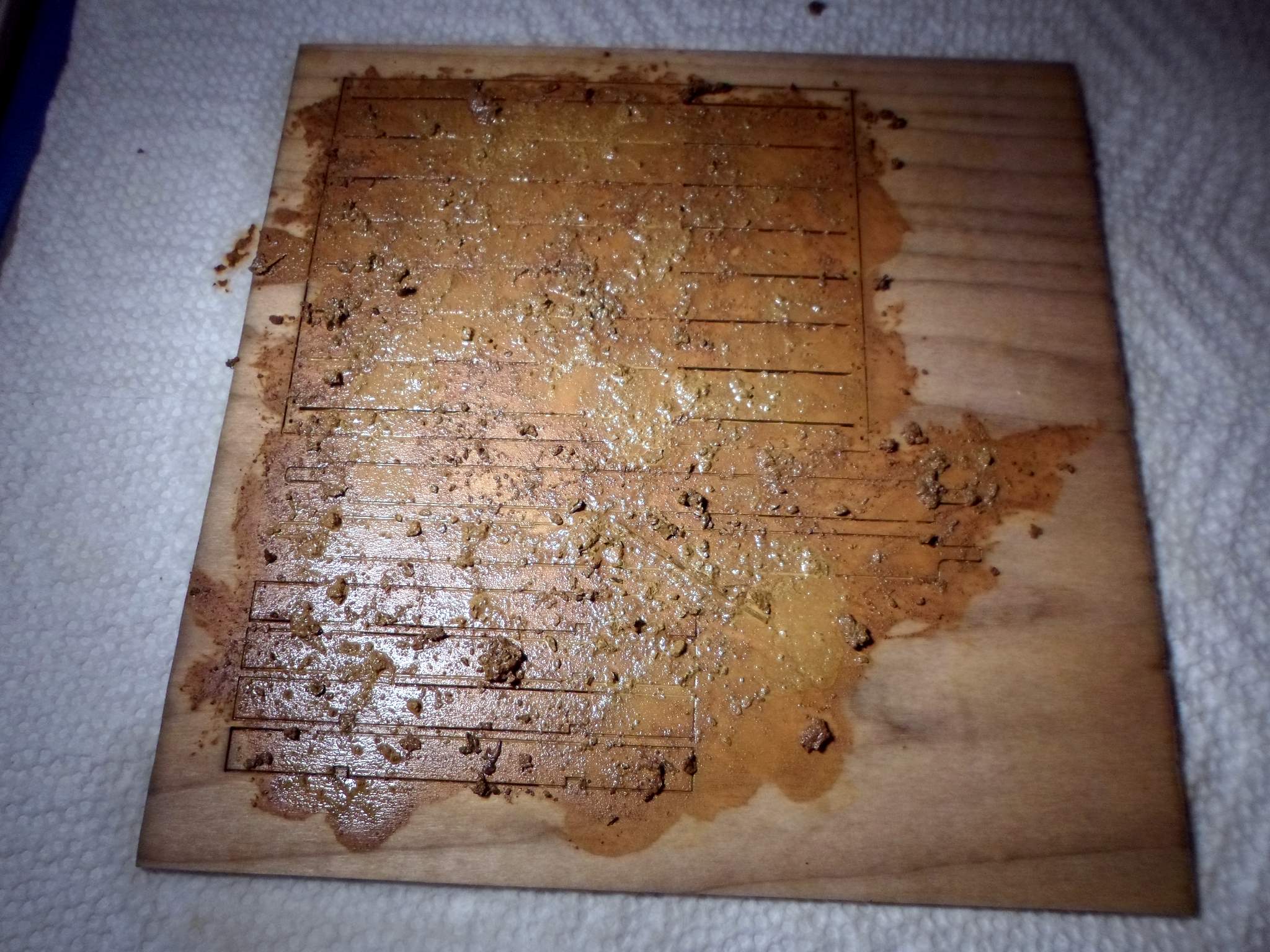 When this dried I scraped off the steel particles. The wood sheet was quite wet from overnight soaking and was beginning to curl, so I placed it between sheets of paper towel and weighted it while it dries completely...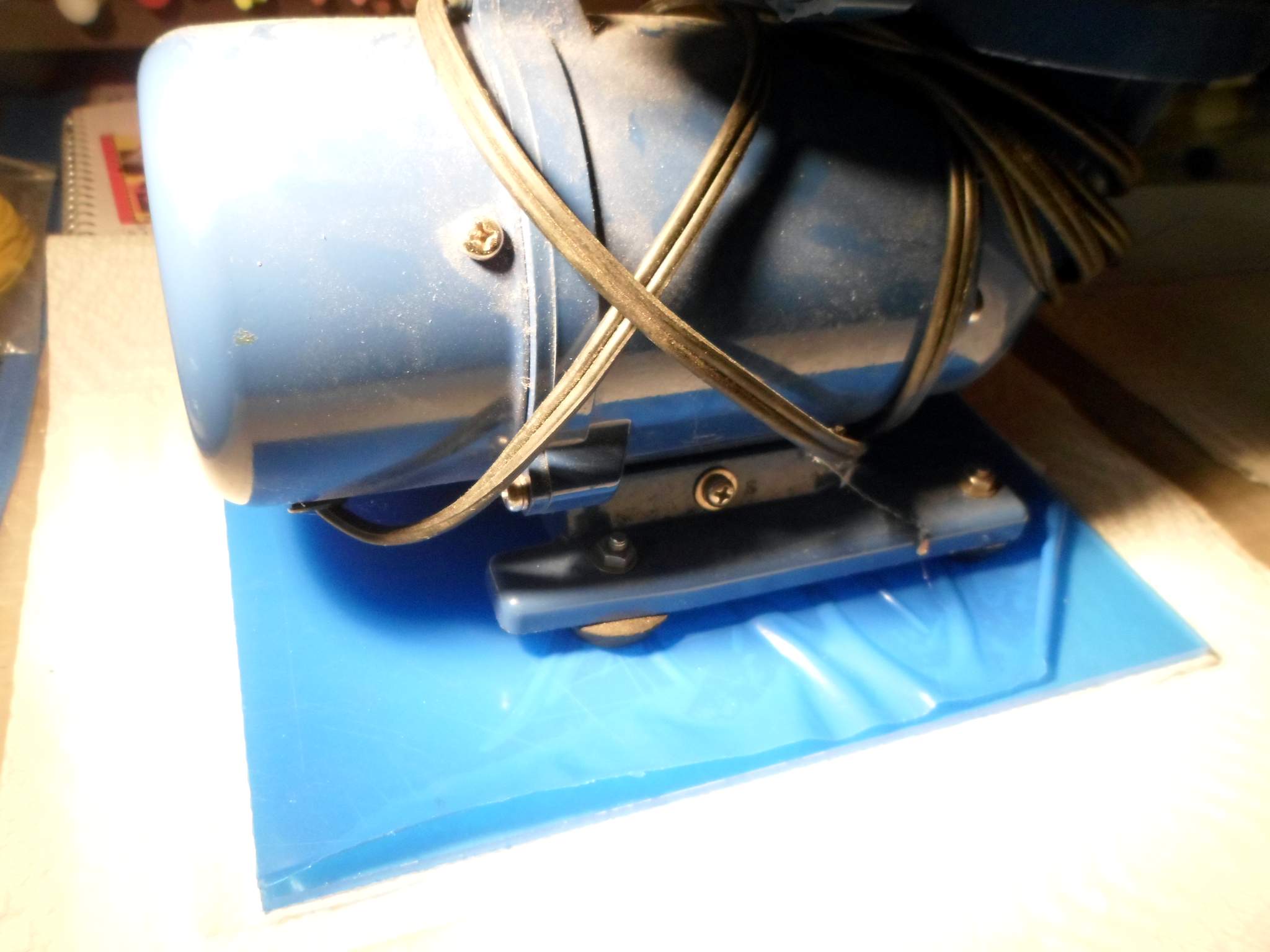 Meanwhile, I looked at the wheels. Cleaning the mold flash from the spokes was easy with a sharp Exacto blade, but the tread was too rough for my tastes so I decided to "turn" them. I don't have a lathe, but the wheels easily chuck into a cordless drill. Small files were used while spinning the wheel with the drill to smooth out the tread...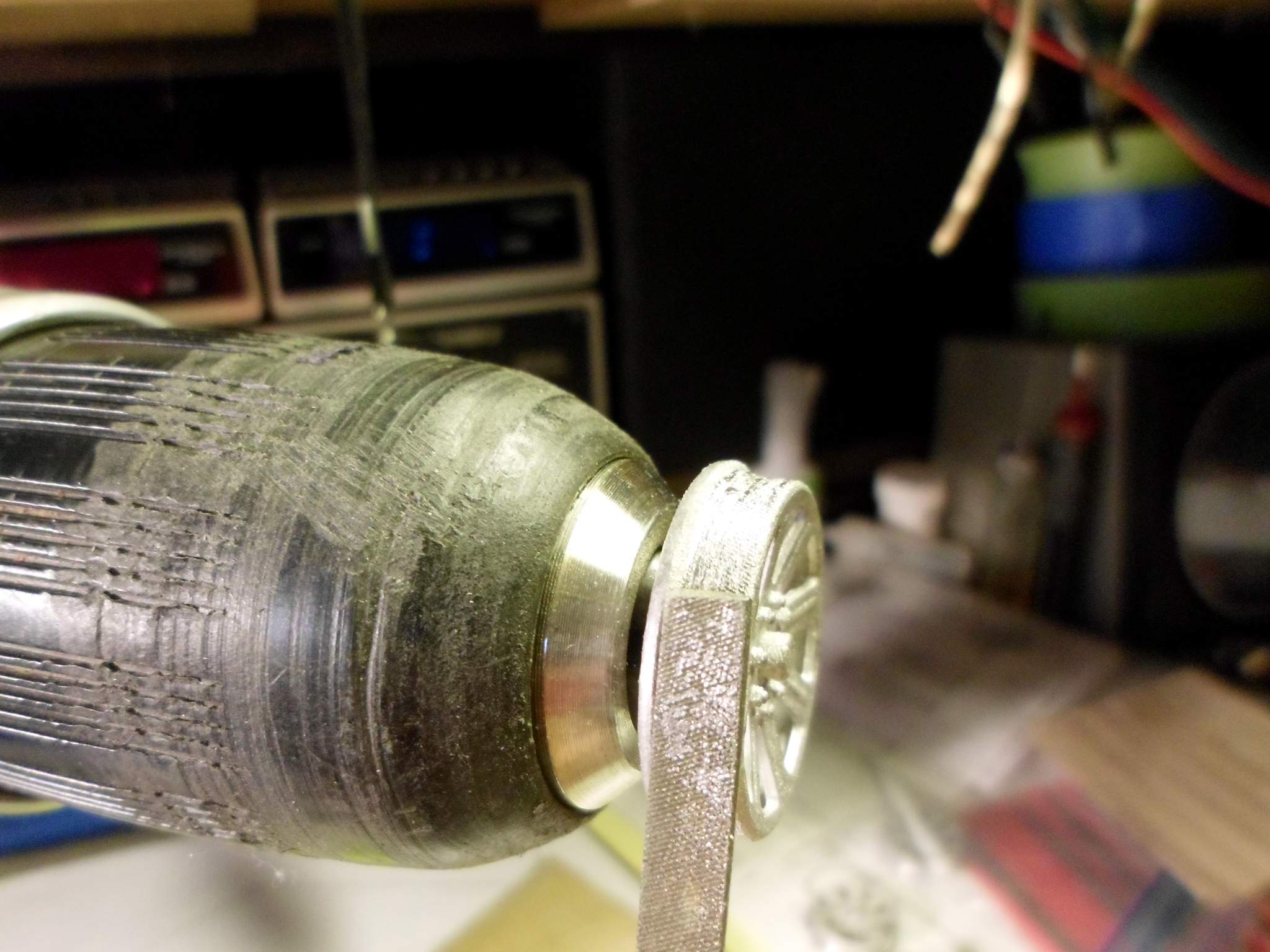 A round file was used to clean the fillet on the flange...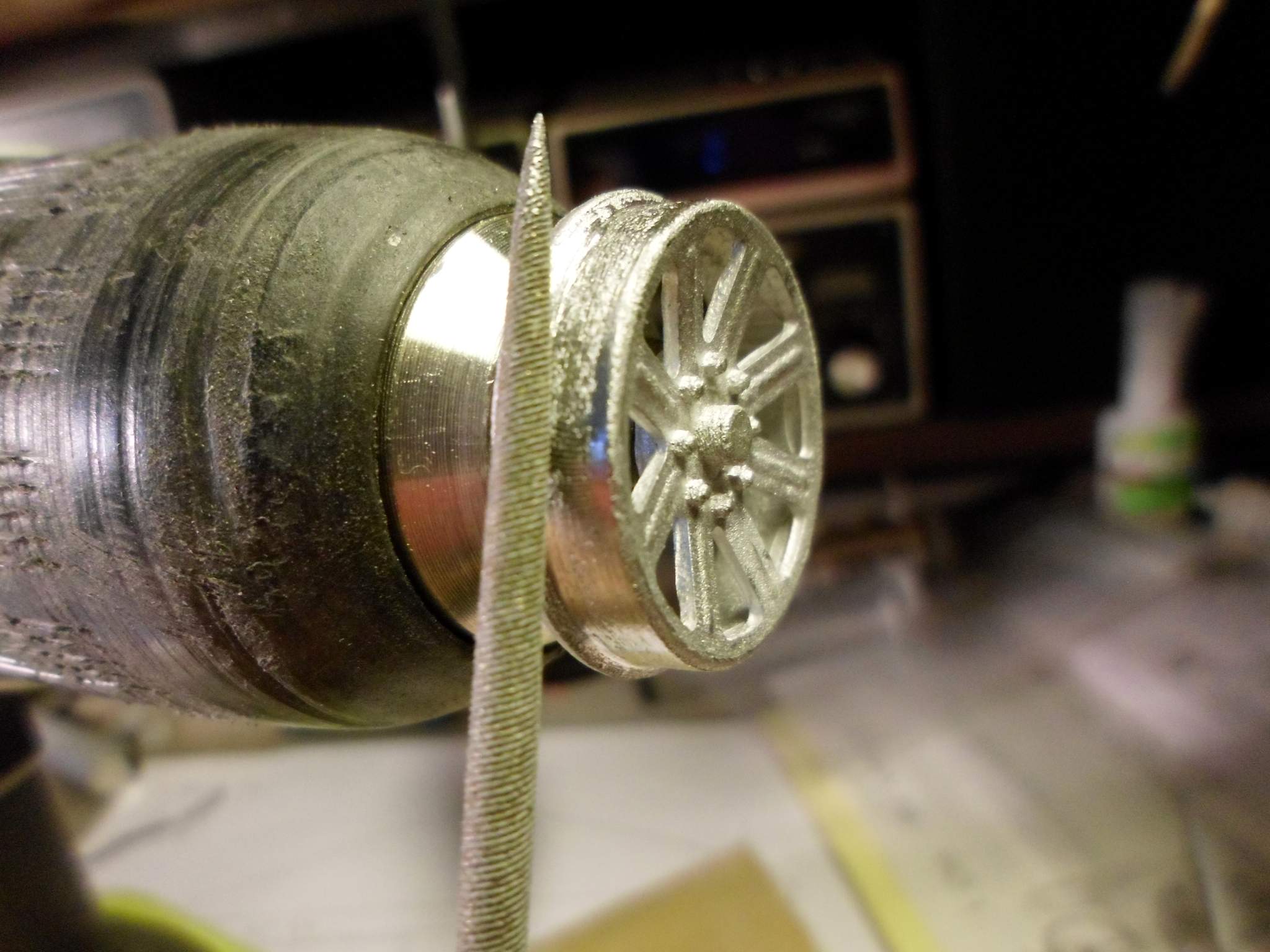 After using the files, 320 grit sandpaper was used to further smooth the tread...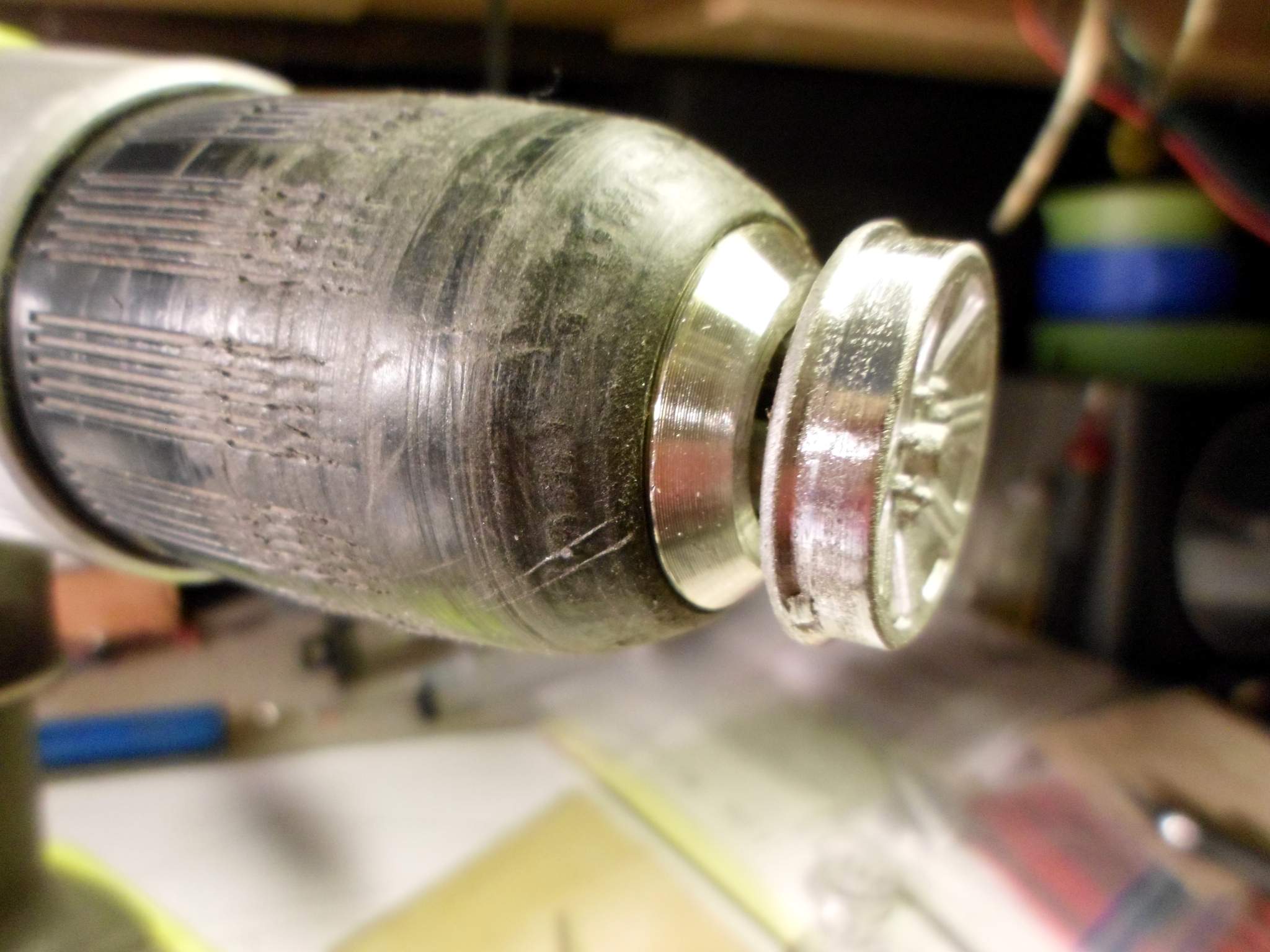 Finished wheels ready for paint. I will clean the tread back to bare metal with sandpaper after painting the wheels...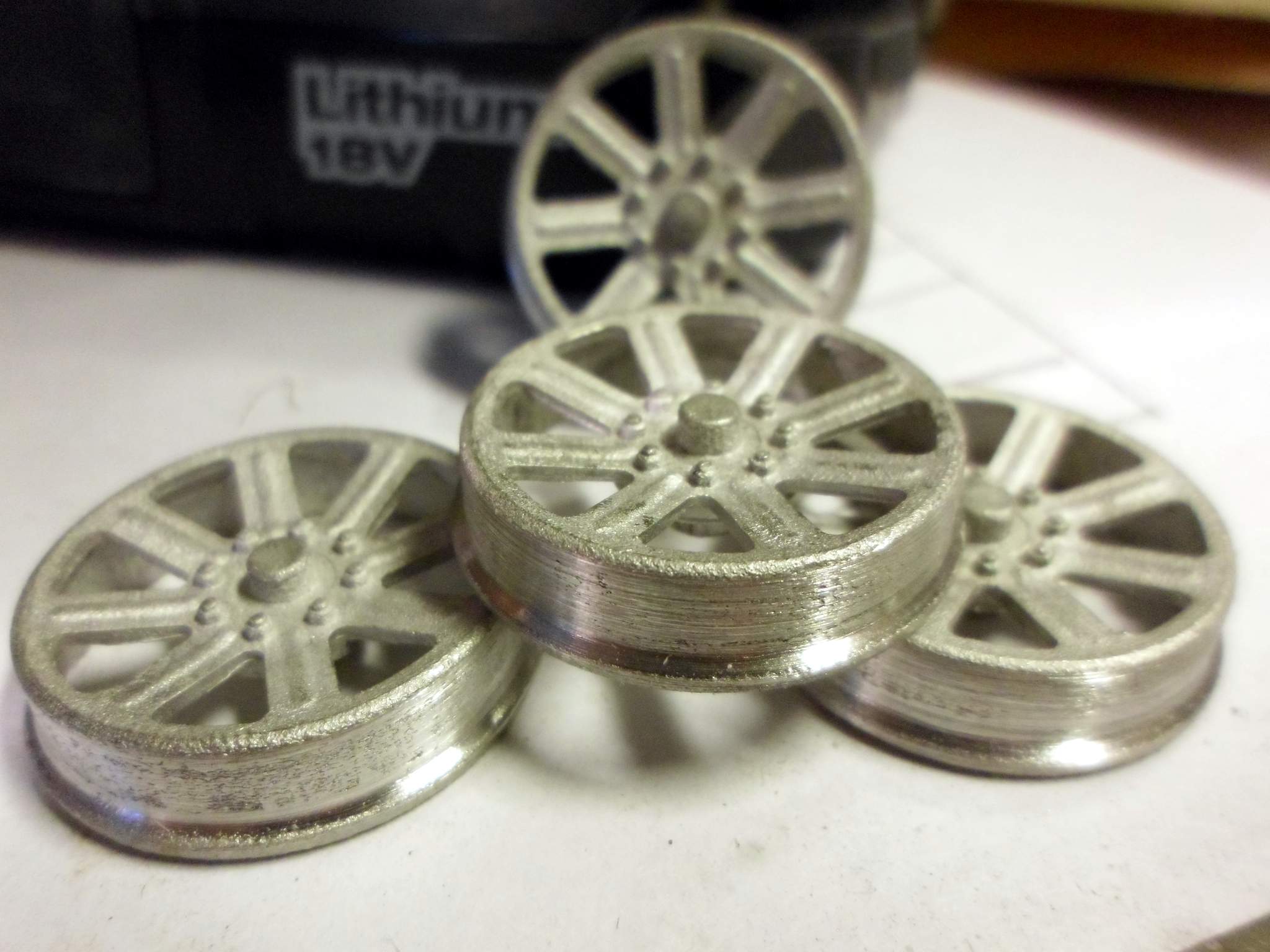 I will keep documenting the steps and post more as I progress.
This post was edited by Jon Radder at November 13, 2017 1:08 PM EST
____________________________________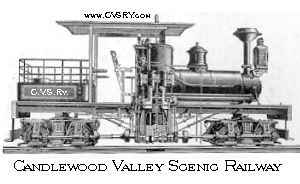 www.cvsry.com