C.V.S.Ry. Facebook page back on-line
Good Morning -
The reasons for my desire of some net anonymity have been resolved, so I have once again published the Candlewood Valley Scenic Railway page on Facebook. It hasn't been updated in a long time, save one photo posted today, but will be soon.
You can find the page at https://www.facebook.com/CVSRy/
It is open to the public. You do not need to be a Facebook member to view.
Please refrain from Anti FB comments. Not everyone is a FB lover, and that's OK.
This post was edited by Jon Radder at July 16, 2017 10:50 AM EDT
____________________________________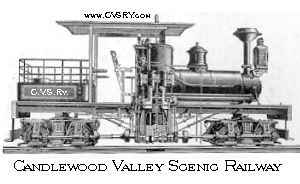 www.cvsry.com