Bachmann 1/29 Standard Gauge Bobber Caboose
You read that correctly. Bachmann 1/29 standard gauge caboose.
I know, they never made one. But I'm gonna.
I've had this junk B-mann narrow gauge caboose just sitting around waiting for a rainy day project (or a good fire). Well, it's been raining a lot here in the northeast, lately. So, what the heck. It's too wet for me to get out and finish the railroad, anyway.
I downloaded some plans from GR magazine that show a standard gauge bobber from the Ma and Pa RR in 1/29. As it turns out, the dimensions of the B-mann caboose are not that far off. It's just a bit too tall.
I'm not into the Ma and Pa, but some internet research on the New York Central Historical Society's website does show that the NYC did have some similar bobbers when they acquired various lines around the turn of the century.
https://nycshs.files.wordpress.com/2014/06/caboose-classics3.pdf
Well there you have it. What better reason do I need?
Now, where's our victim................
Here it is.....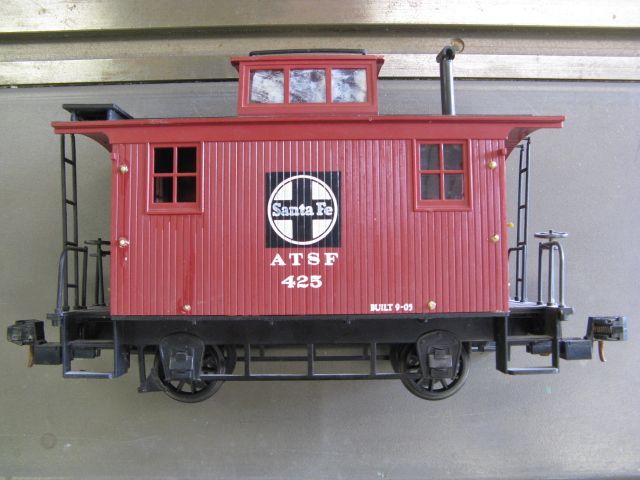 Pretty, No?
Well, if you think it's ugly now, what 'til I run it through the saw (insert Mr. Bill sounds...... "Oh, NOOOOOooooooooo).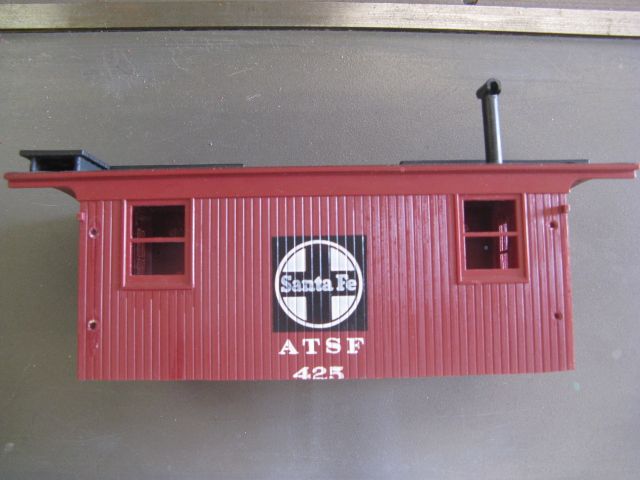 Hey look..... A low rider caboose. Welcome to the 'hood.
I'm not sure what I'll do with the window mullions. One of the pictures from the NYCHS shows what appears to be a split upper/lower window. I'm going for that (for now, anyway).
When I cut down the caboose, I also cut the bottom of the doors. It looked bad. So, the quick fix was to glue a very thin gauge piece of wire to complete the missing piece.
I think that a little paint will help this blend nicely.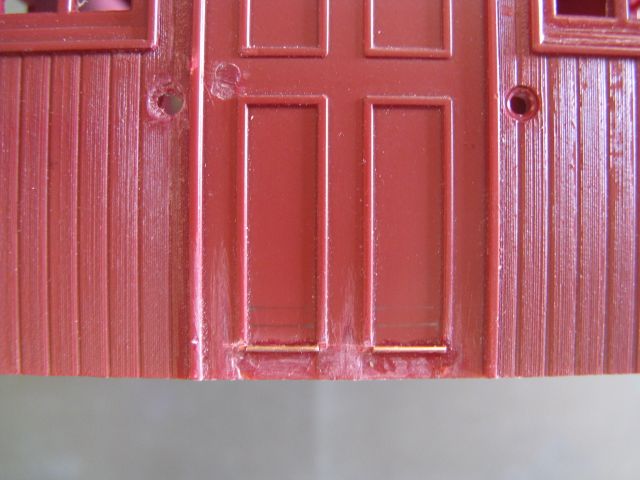 The doors on the prototype are a bit different and they include some windows. I'm not sure how crazy I want to get with this bucket of bolts. But, for now, this isn't a bad start.
Keep those umbrellas handy and I'll see you after the next deluge.
-Kevin.
____________________________________
IF YOU ARE READING THIS, STEP ONE OF MY EVIL PLAN IS COMPLETE.