Bluestone Southern's Inside Yard extensions
After finally getting the rest of the walls in the basement drywalled, and Jane got the sky painted, I started with building more tables for the inside layout... The top portion will be completed later, but the lower portion is the Bluefield freight yard for Operations sessions..
Below is a shot from the liftout bridge that starts the freight yard on the lower level that runs past the island area, and then along the north basement wall..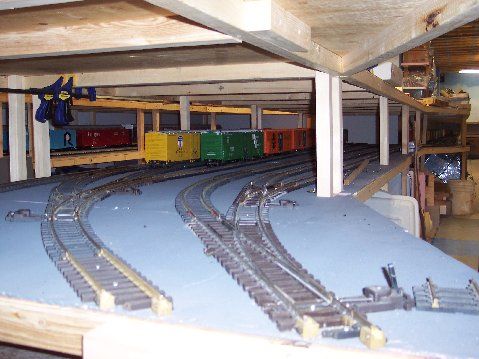 The below picture shows where the 4 ft wide area narrows and runs along the north wall on the right side of the picture.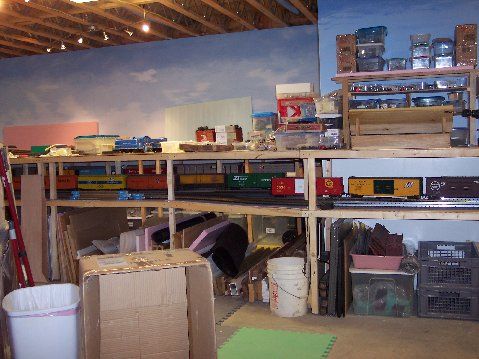 The below picture shows the east wall, where the tracks make a 180 degree turn...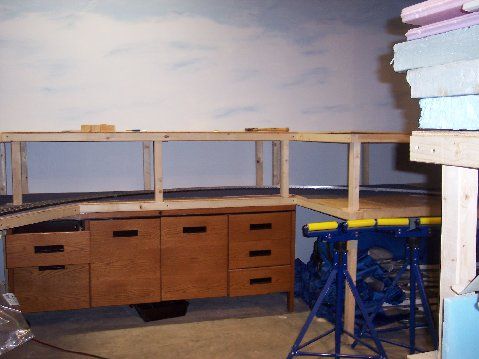 The below picture shows where the 180 degree track starts to open back up for more freight yard.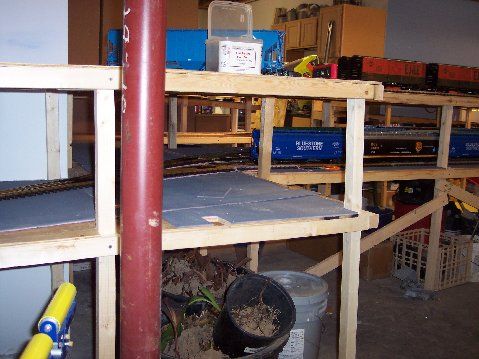 Below pictures show the additional freight yard area.. There are 7 tracks, approx. 18-20 ft long..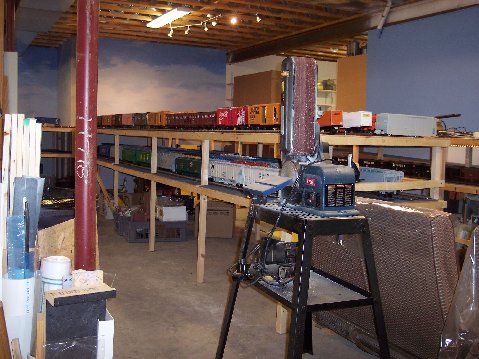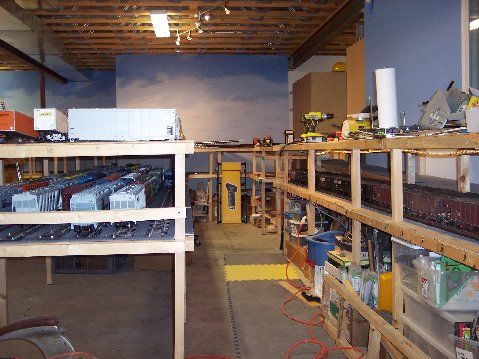 The wood cabinets at the far end of the right side is where the work station is/will be located..
Below are shots of the work area and cabinet setup... Pictures start looking at the east wall, and panning around to the west.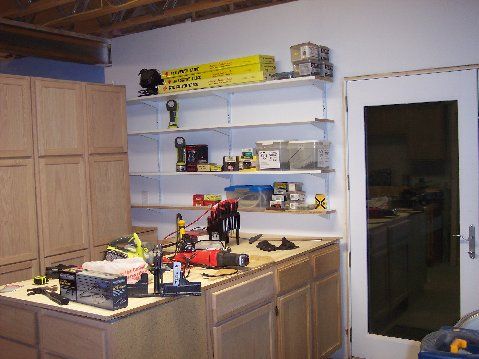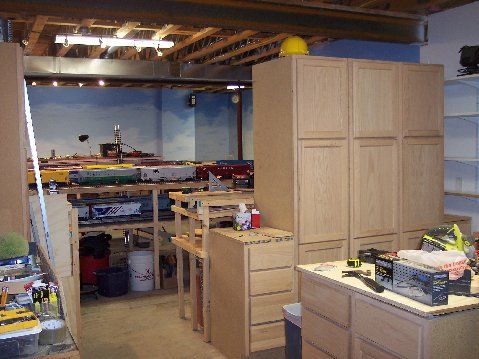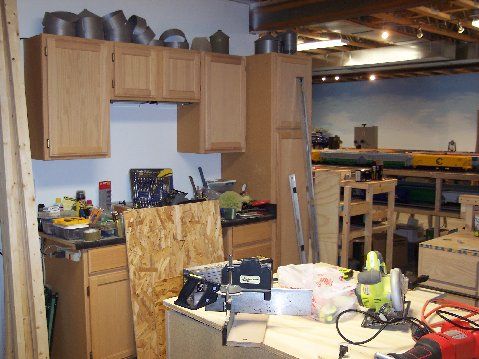 Workshop area is still in the final stages of construction..
Eventual plan for the upper portion will be the inside layout.. The inside layout will be run mostly with GP's and SW locomotives and 40 ft freightcars..
Eventually, where the 7 track yard area is located, will become the south side of a peninsula in which the top area will be mountains..
Updates as this area progresses..
(and yes, I finally figured out how to post the pictures).. For some reason, edge wouldn't work for me yesterday, but is working now...
This post was edited by Andy Clarke at March 1, 2017 9:21 AM EST