I decided to go with the original track plan using the TT as a bridge into the Yard Extension. Finally got some half decent weather to do something with this.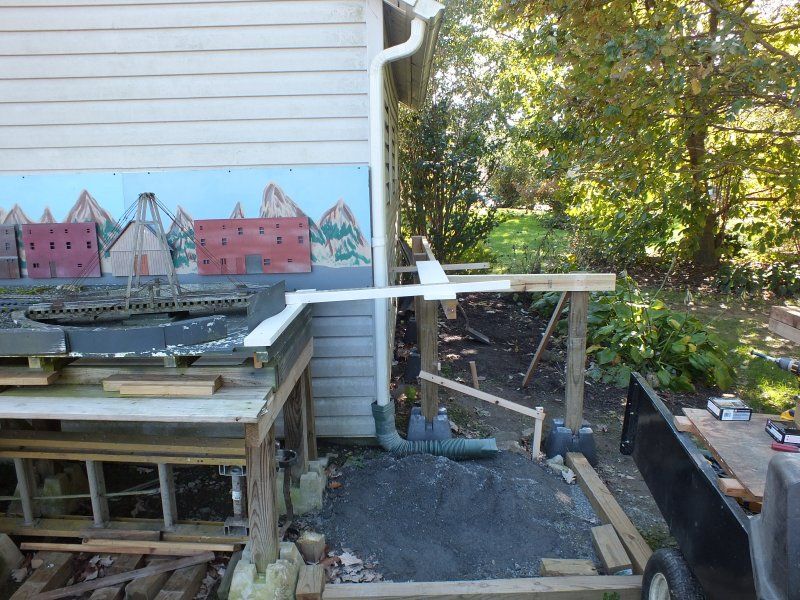 Rather than move that pile a ballast, I decided to just go over it.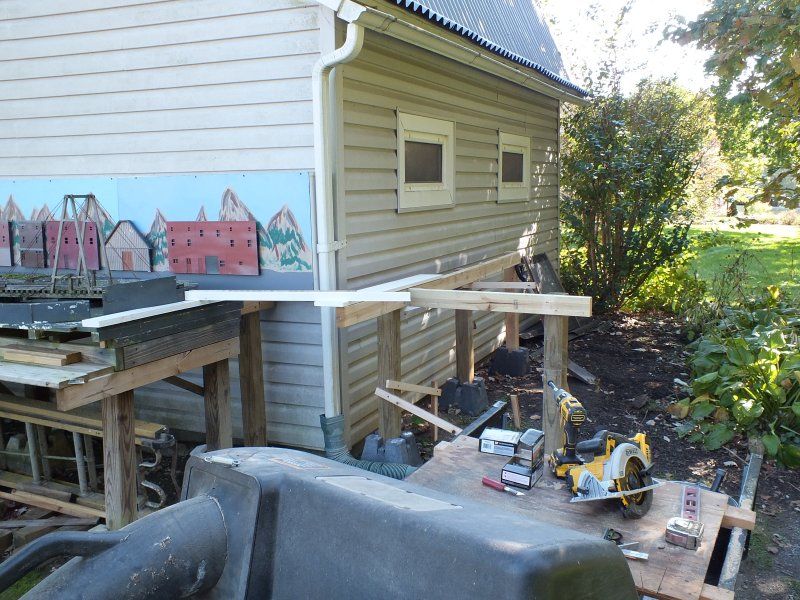 As it was I had to move 3 plants in order to make this accessible.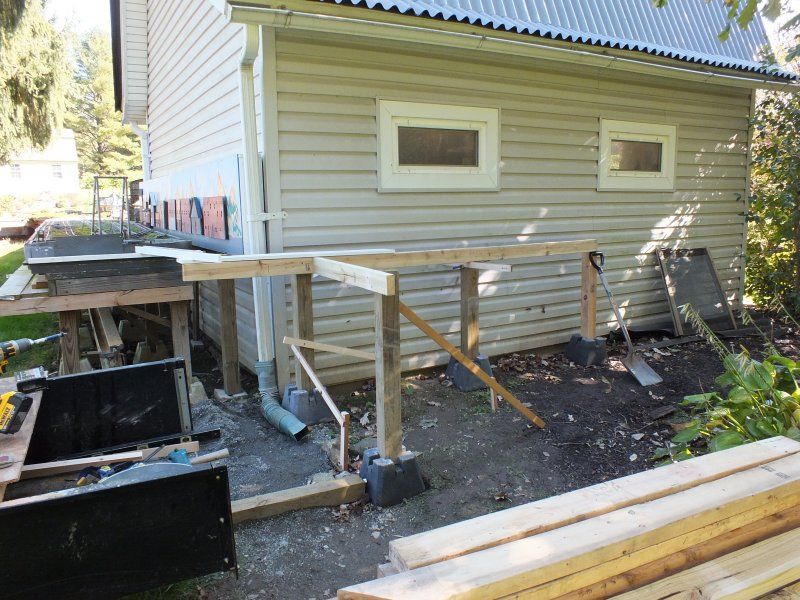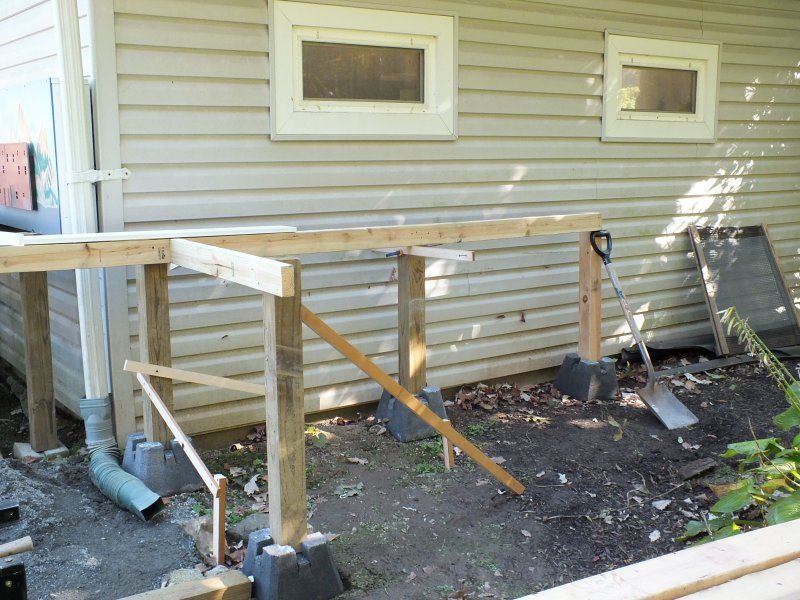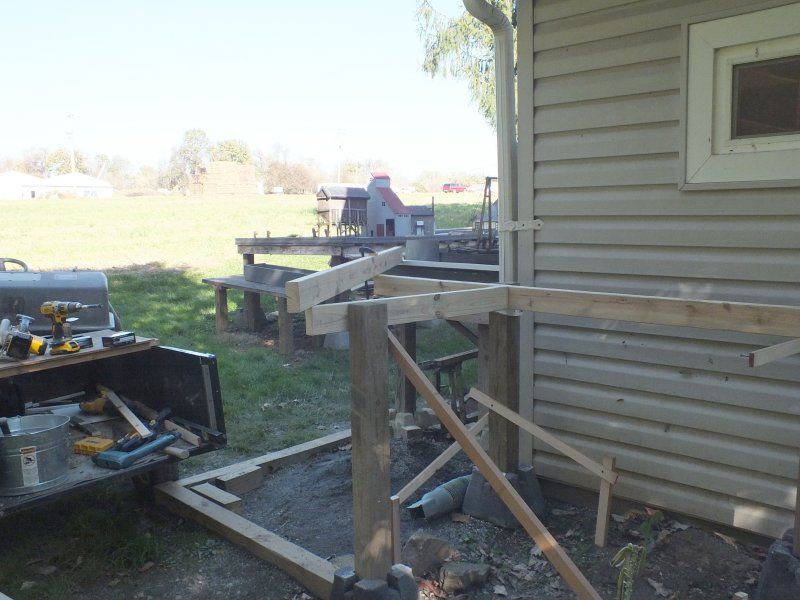 The hard parts done. Getting around the corner and keeping it level with the old Yard.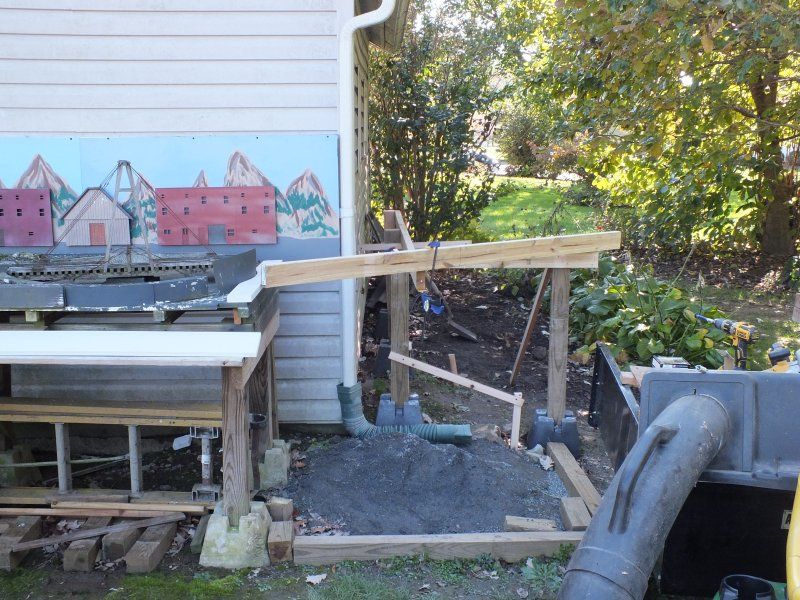 Back to Lowes for more stuff.....................
____________________________________
"Nothing in the world is more dangerous than sincere ignorance and conscientious stupidity." --Martin Luther King Jr