Joe Zullo said:


Devon,

I SHOULD have known you weren't finished yet. What was I thinking?
I am having a bit of a dilemma though. Something I had not planned for was where the end of the crosshead rails are in relation to the driver.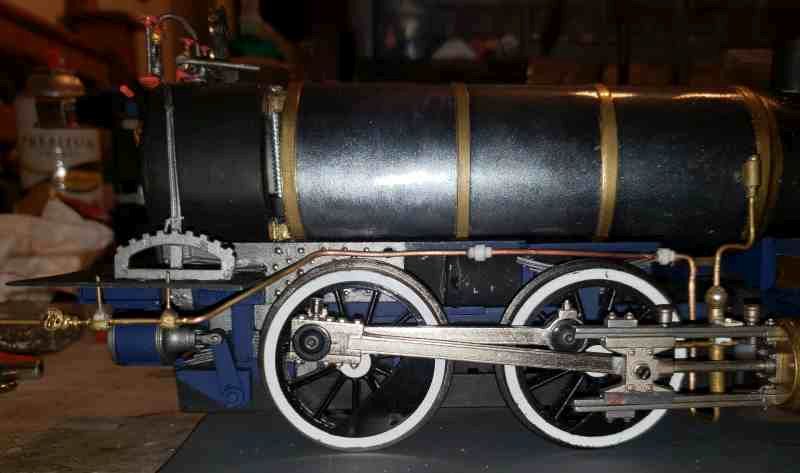 In this pic you can see that it ends well into the side of the driver. i wish i had moved the cylinders back further so that the cross head rails would end up closer to in between the drivers. This would allow me to mount a crosshead support between them. I can mount the bearing and lever between them and extend the rod to the steam chest but not sure how to put in a cross head support. Anyone have any ideas?