Quoting to bring this to the current page: Jon Radder said:


Body mounting couplers on a Delton Classic Wood Hopper.

There is not enough meat here to start a thread. Since it's related I'll drop it here. I picked up a pair of slightly damaged Delton Classic Hoppers from David Maynard at the Drag & Brag for a really nice price. I still have a few NIB, but can always use more. These 1:24 cars scale out pretty close to 1:20.3 and are very similar to wood cars run by the EBT. Kevin Strong and I discussed years ago how they could be changed to be more correct to EBT cars. He did some mods while I watched and drooled. So far all of mine are still stock.

To run these with my Fn3 equipment they need body mounted couplers. I've done this before on Delton Classic cars, so I had a clue where to start. A couple of thicknesses of styrene, one .125" and another .040" were welded to together with Weldon 16 then wrapped in matte black vinyl. It's too cold still to paint and the vinyl doesn't need dry time. The styrene pad was then glued to the car frame with Weldon 16...

Next a Kaydee style draft gear box that may have come from a Bachman Spectrum hopper is attached with a sheet metal screw through the pad. And yes - I know the coupler is upside down. I figured that out when I went to test the car! I am slowly switching over to Bachman couplers. I like the look of the Accucraft that I have been running, but the pins get rusty and don't like to drop. Bachman couplers will mate with Accucraft if the Bachman is left closed when coupling. I looked at the new Kaydees, but Ric's report of problems uncoupling made me reconsider. Coupler attached...

The height works out to be about perfect. I didn't check with my home made gauge, but it lines up perfectly with Olde #3. Some weathered trucks with metal wheels and we are almost ready to roll...

My next task was to modify the identical car numbers using a trick Ric taught me - Remove the first number from one, and the last number from the other. I tried Alcohol on a Q-tip but neither the car lettering nor the paint even flinched. I may just paint it over like an intentional patch.
Turns out I didn't have 4 of those smaller draft gear boxes, but I do have a ton of the larger 910's which are similar, just longer with ears...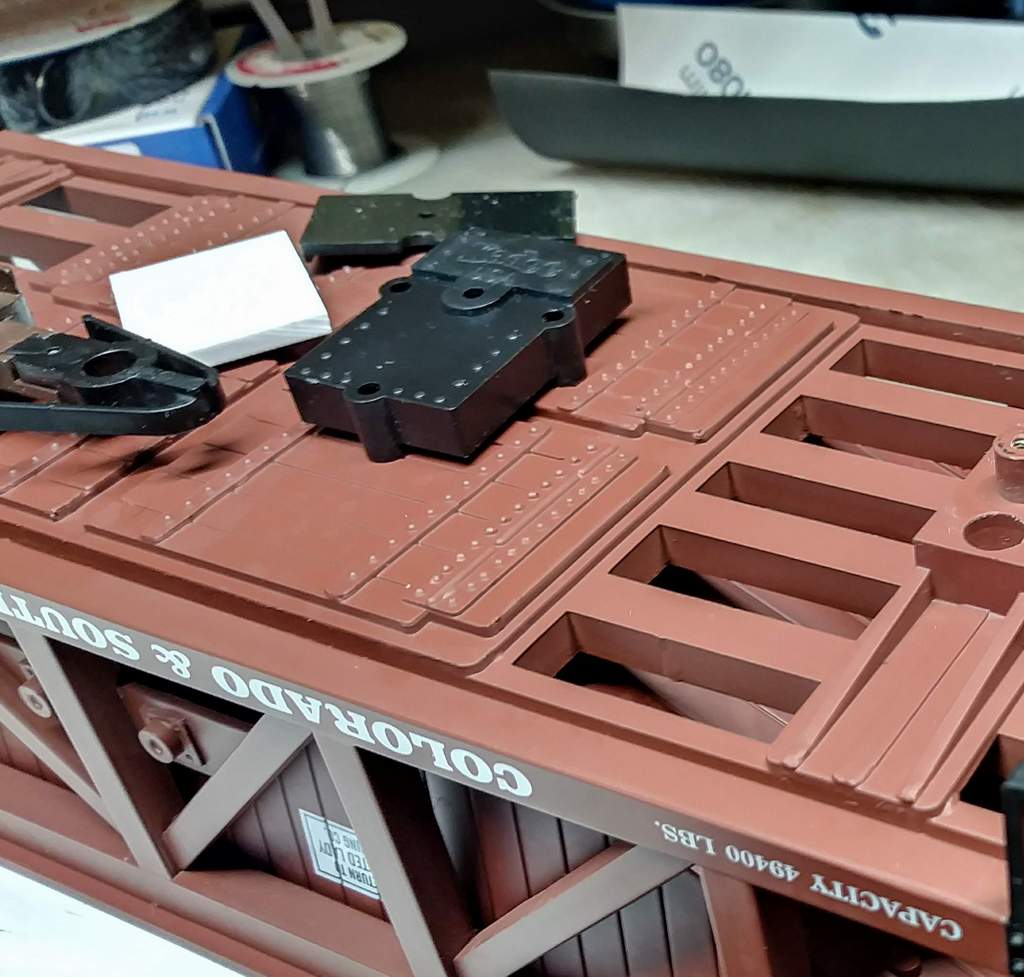 So whip out the razor saw and cut up the 910 to make it the same size as the small ones (number unknown)...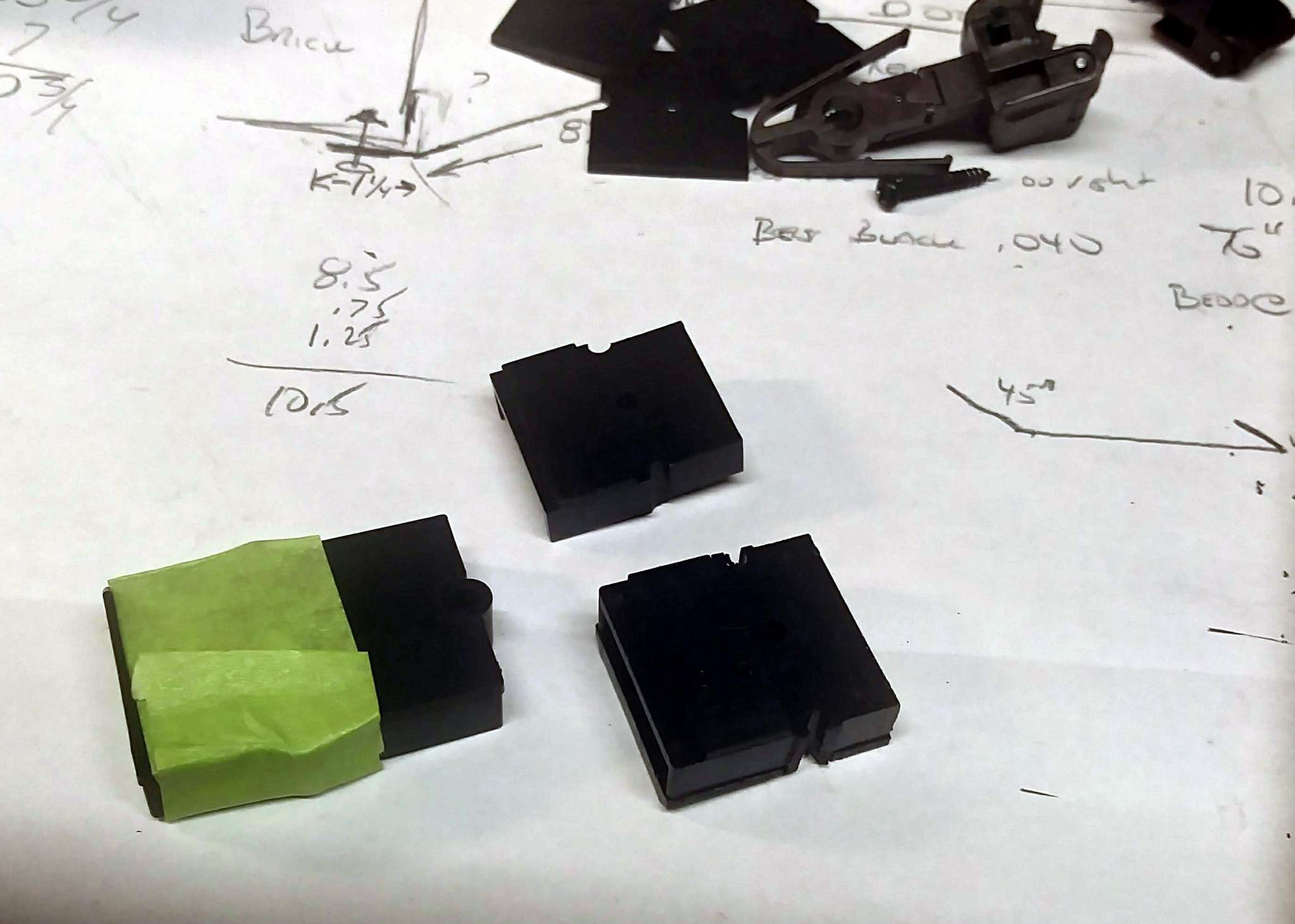 Tonight I need to cut the coupler tongue off trucks that came with these cars. The pair I'm using had the bolster block cut off and even with a spacer to take it's place they are too wobbly side-to-side. I'll paint them at work tomorrow and save final assembly for Sunday.