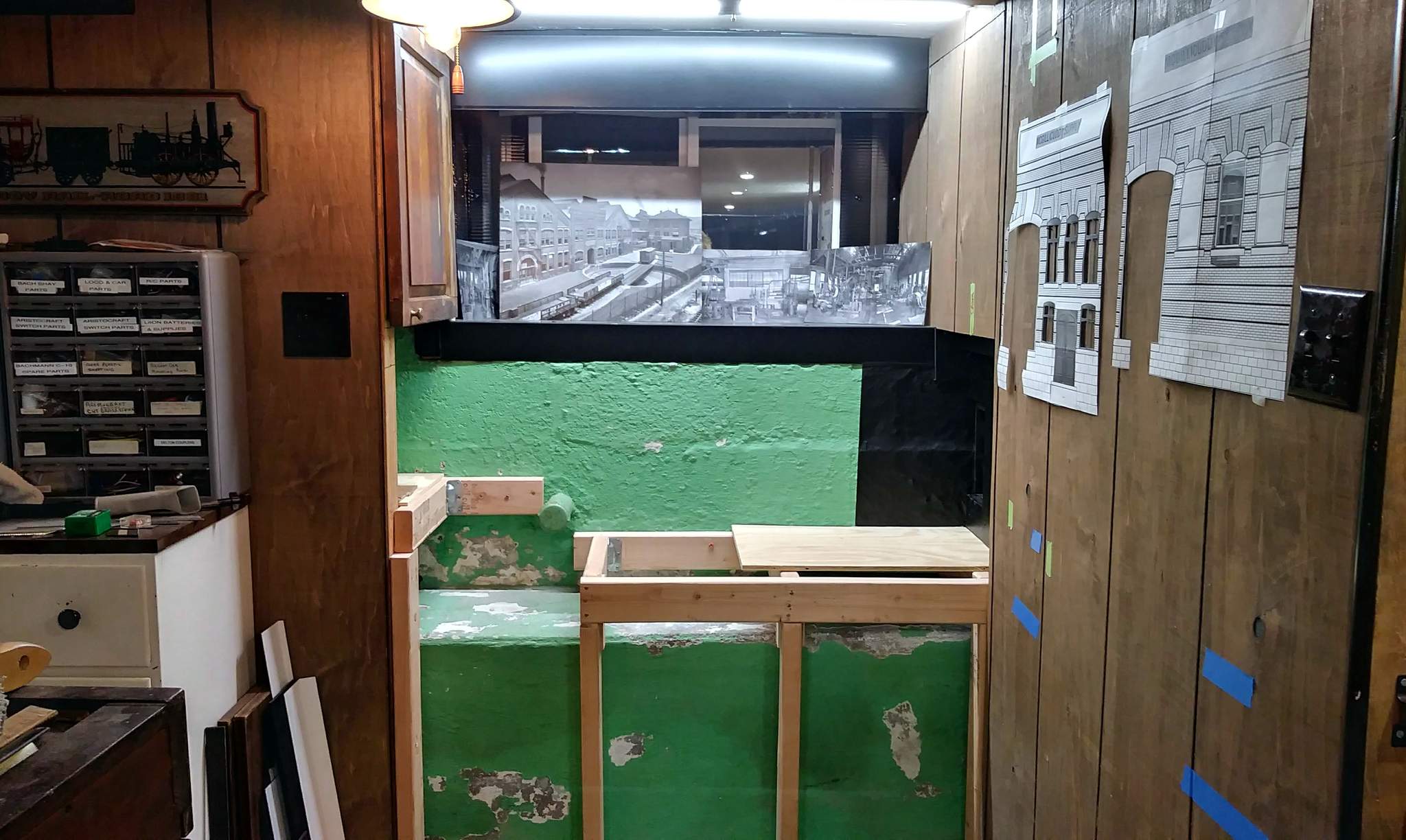 Thanks ... very helpful.
If I understand what you said , behind were the screw cabinets and the train pic are .. you will be installing shelving ...
Hey ... I thought that you were carrying the table height thru .... I can see were it ends @ the pipe ......that's a good size drop ... now that we can see it from afar ..
I'm also looking forward to not seeing that green anymore ...