what year the Northern Lights set from Bachmann was produced but I believe it was in the 90s or early 2000s. I think the drive is a version 5
Ken, I think that's an "Anniversary" chassis; it's from the only Christmas set that ever got an "Annie" loco. Bachmann often puts them on sale - it's currently $79.95.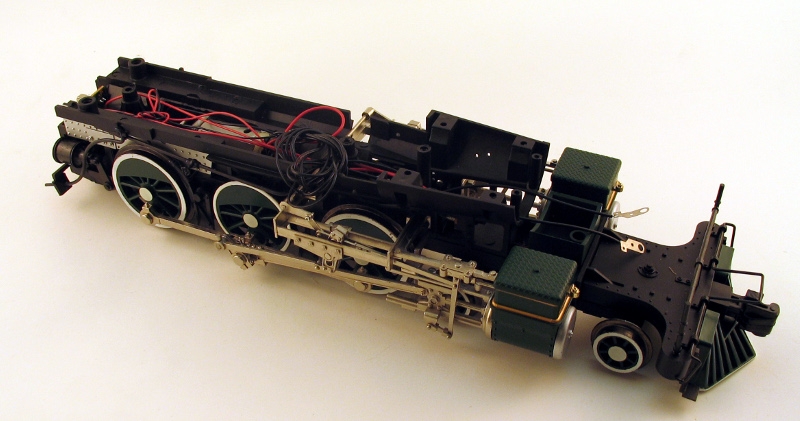 However, the pilot truck is common to all the later 4-6-0s with track pickups in the truck ($22.10 for the exact one. The cowcatcher is $14.10.)
You do NOT need to fix the pilot frame, (I think.) The metal pickup strips inside will keep the axles in the right place. My solution to the derailment problems of the truck is to remove the plastic block with the arrow pointing forwards and insulate the 2 strips so they don't touch and short circuit. The tuck gets very floppy but stays on the rails. I would try to glue something along the side of the plastic for cosmetic reasons. (It's probably Delrin, so a strip and a couple of small screws might be needed.
I'm sure someone has the parts in their junk box. (Sorry, I sold all mine when I moved!)