I don't think I have a prayer of getting this area to look as nice as Rick's new train shed, but it will be a definite improvement over this...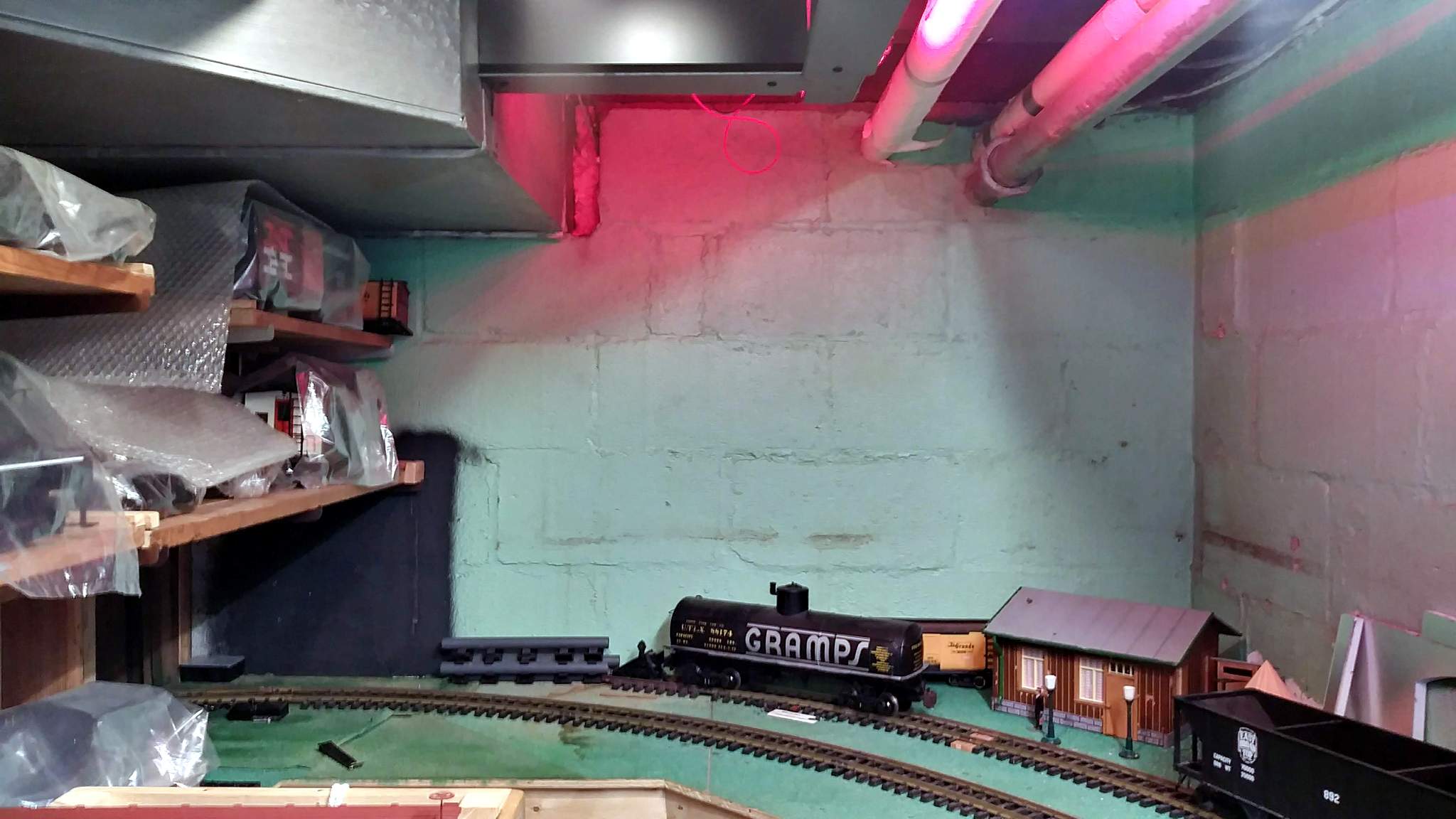 Today being a steamy and somewhat rainy day as we await Fay's arrival, it was a good day to work indoors. I started by taking a detailed survey of the area and then sat down with Visio and drew up a plan. The storage shelves will be 15/32" plywood, 22" deep, framed with 2x2 lumber that I will rip from 2x4's. This will create an open side tunnel for the track areas near the wall. I may need to remote control that switch at the left. That's kind of been a back burner project for a while anyway. The existing shelves at left, with my remaining 1:29 stock on it, will be removed, and that stock moved to deep storage.
It looks like I will be able to fit in 20 cars, 10 on each shelf with a little extra room on the end and a shallow shelf above for maybe a loco or two...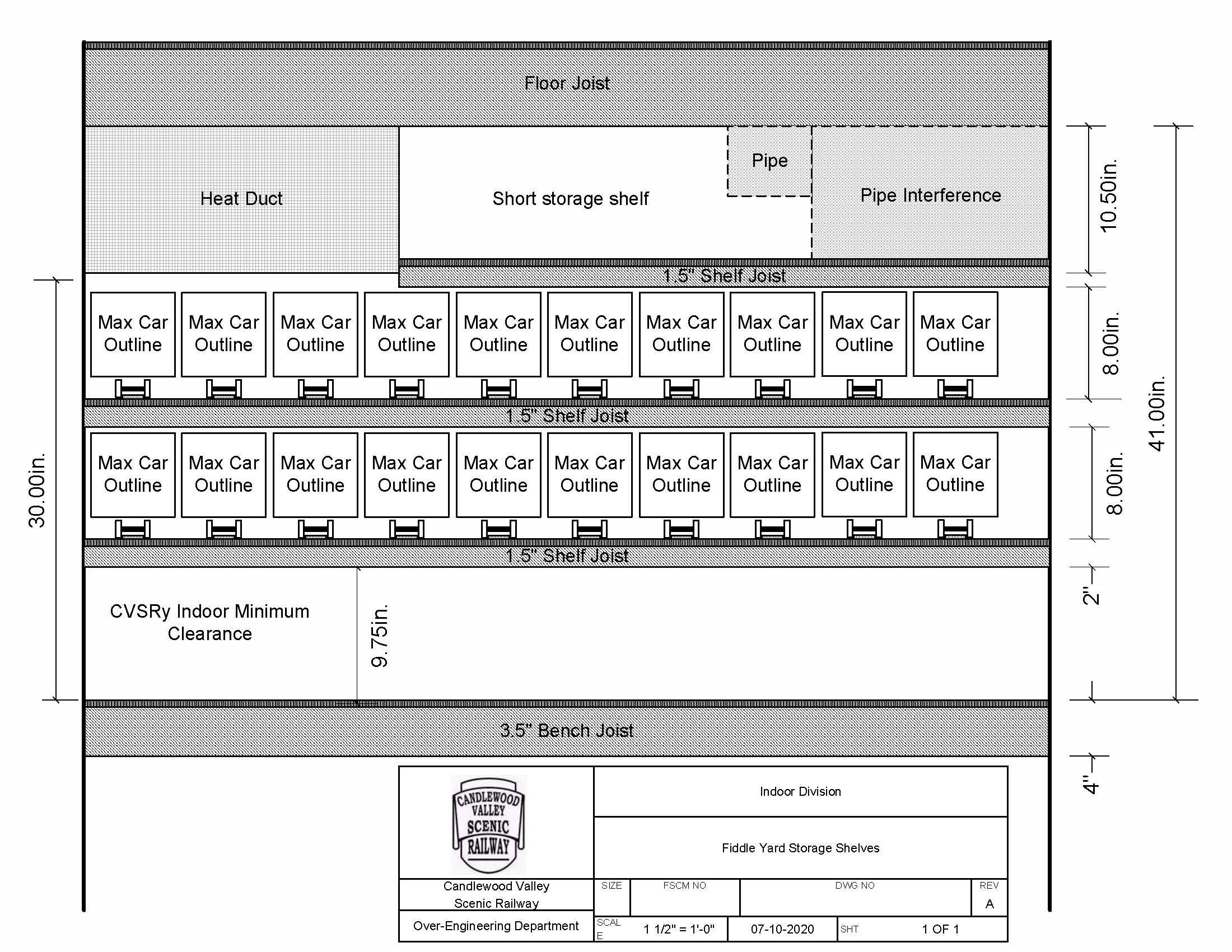 Originally Posted incorrect version of plan. Fixed now
I am back to work part time, three short days mid week, with a 4 day weekend every week. Kinda feels like semi retirement. If I could afford to keep that schedule going forward it sure would be nice. Point is, I should have time to get this built. I have all the materials in stock, just need to cart them back and forth to work to cut on the panel saw to make life easier.