Today, after work, and going potty, and changing my clothes, I discovered the track crew was starting on the spring rehab of the railroad.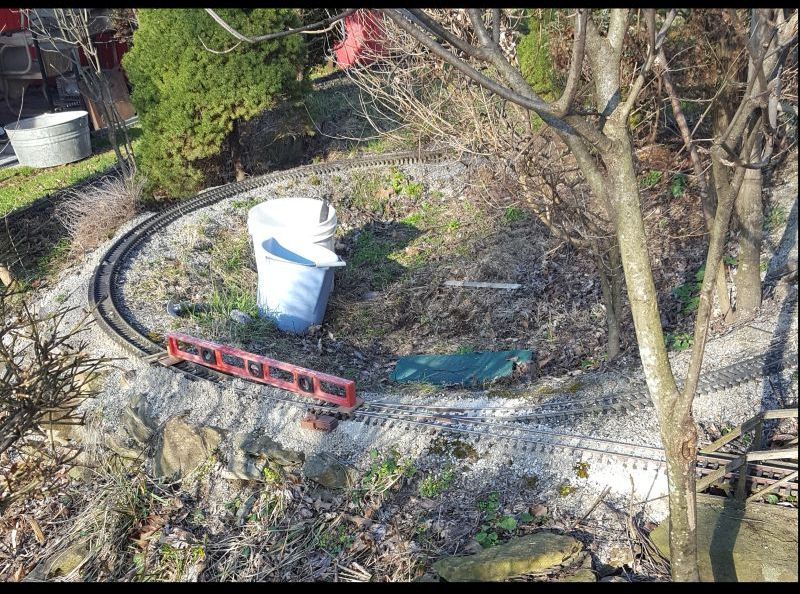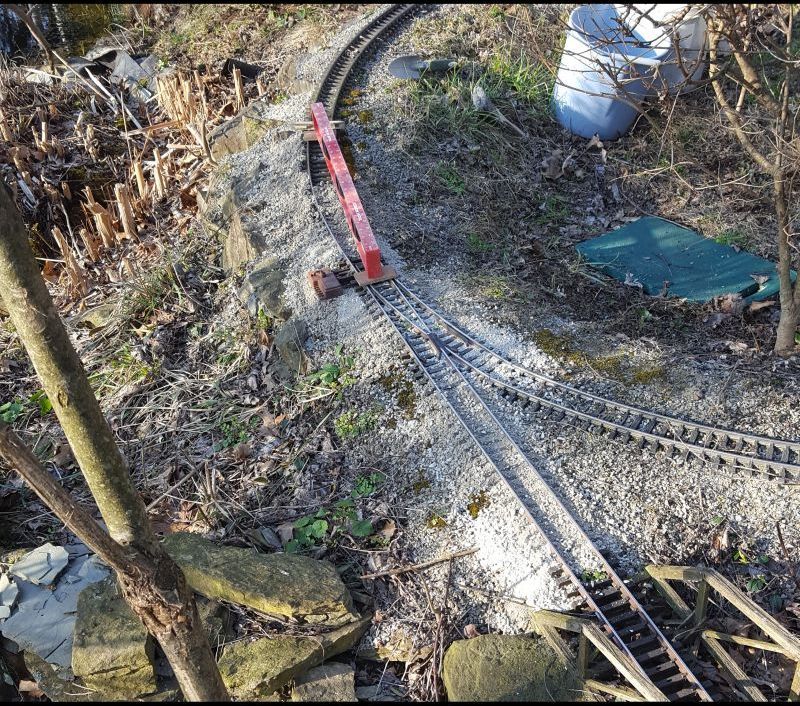 So right now we are ahead of schedule. The rehab doesn't usually start until AFTER the ECLSTS. But when the sun went below the treeline, the cold wind put a stop to the track-work for today.
Tom Morrow, my foreman, pointed out to me something he had discovered. I had purchased some used Aristo stainless 8 foot track at auction, for repairs and such. Some of the track has AML ties on it. He showed me the difference in the Aristo ties and the AML ties.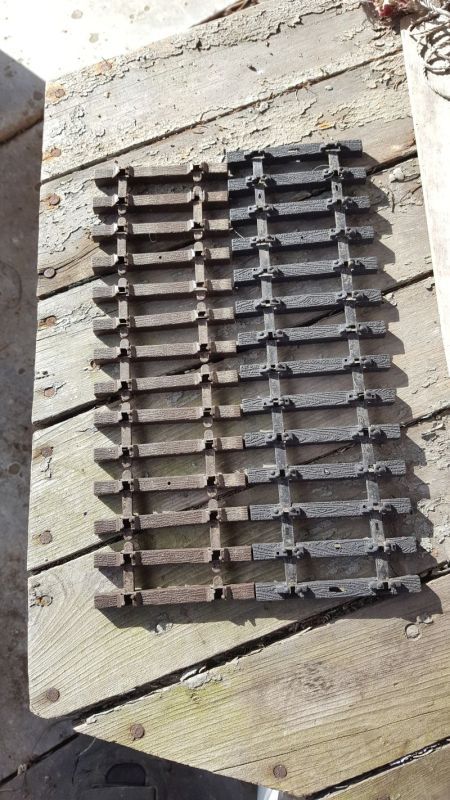 To my eye they look close enough, so I had Tom put the AML ties in the pile of new ties. When we have broken ties that need replaced, we will use some of the AML ties as well as the Aristo ones we have.