Spring is nice but it does involve work ....
Here is a shot of the overall layout!
I see some leaves coming out! geee I think the track needs some cleaning....
This is how my pond looks before...
I do need to do some work.... lets go...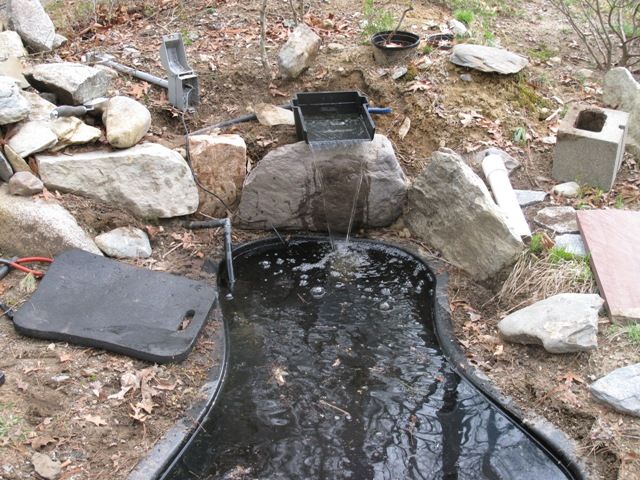 Not too bad....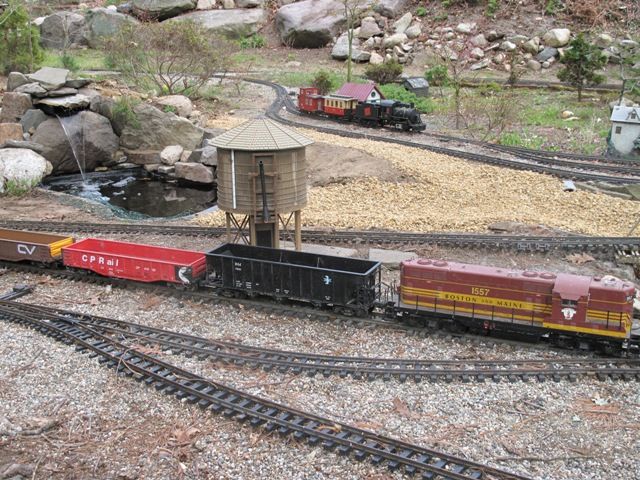 I see the local in the background ... It's nice to have some gondolas to haul stone..
The plants are just coming out!