The solid Tyco pilots, with the added "features" to them always bothered me. So I set out to modify the pilot. First I ground the back of the pilot thinner.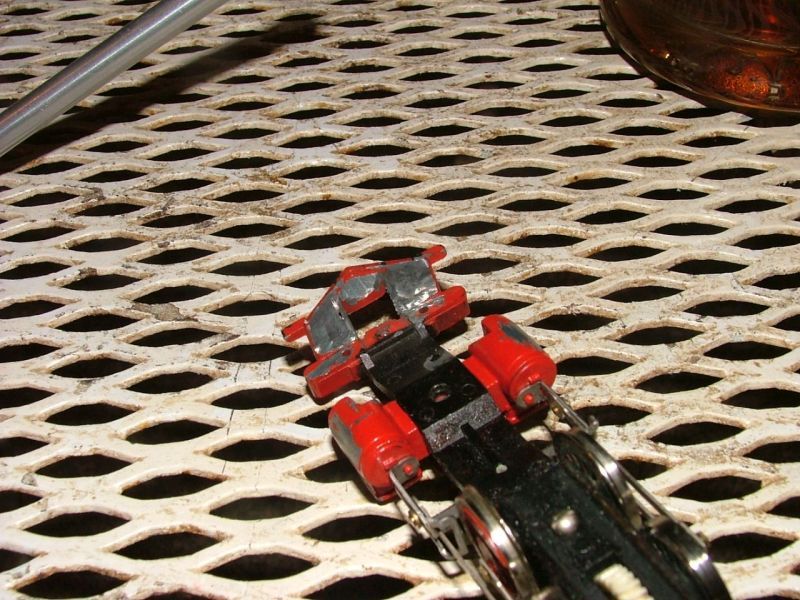 Then I ground the extra "features" off the front of the pilot, and day-lighted the pilot. In the process, the center part broke out, so I reattached it and used a bit of strip-wood along the top to attach the broken out center part.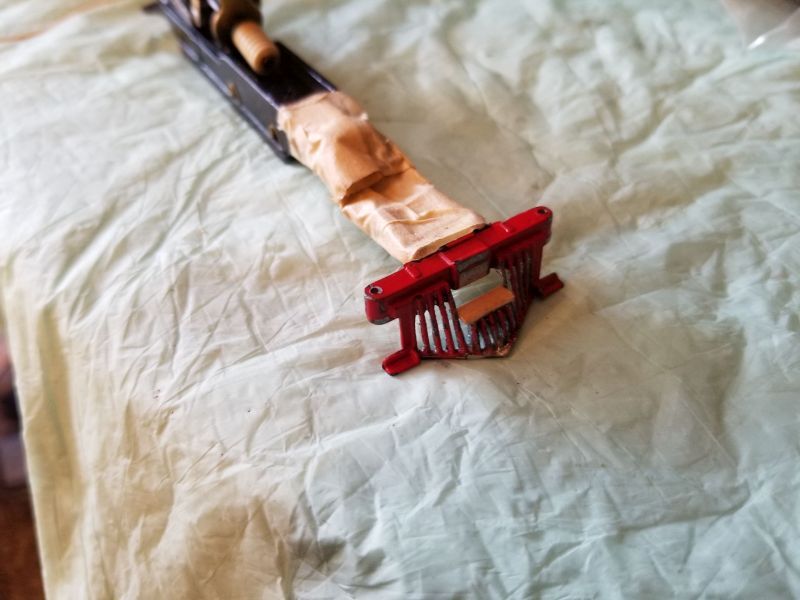 Its not perfect by any means, but I am not going for an exact scale model, just a good enough representation.