Interesting. I knew about the wood 1:1 model they used for filming, but I didn't know about the smaller model. In fact, in the credits of the TV show, the producers thank the hotel that owned the wood 1:1 model.
Yes, the Tyco model is based on Sierra number 3, but its in a slightly larger scale than HO. The cast in number plate on the boiler front even has the number 3 cast into it.
Last night I ran the thing on my test track.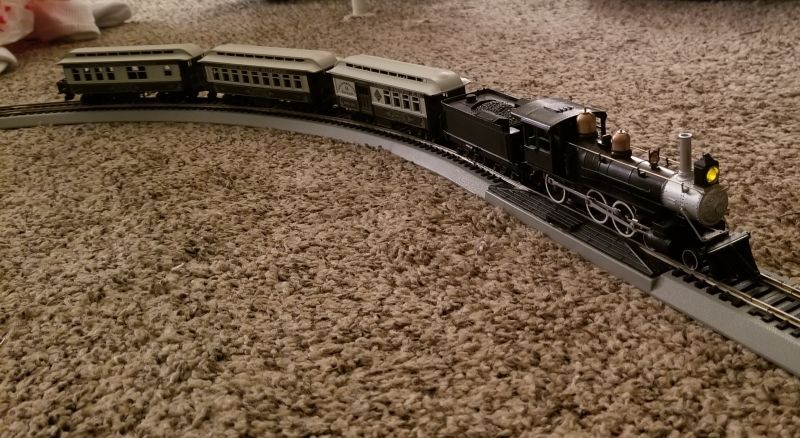 Odd thing is when I ran it anti-clockwise, it would stall in the curves. Running it clockwise there were no issues. I discovered that the lead wheel on the lead (pony) truck, would rub against the metal tab of the replacement brass pilot. Since none of the curves on the club's set ups are supposed to be as tight as my test track, I probably didn't need to worry about it. But I still filed back the edges of that tab so that the lead wheels no longer rubbed against it. Also, somewhere along the line, I lost the headlight lens. After running it for about a half an hour, it ran nice and smooth. She just needed to get some exercise to work out some of the stiffness in her parts.