During the build of this turnout, I used MasterCam to try various designs for the switch stand and the throw bar mechanism. These drawings show the final design I will use.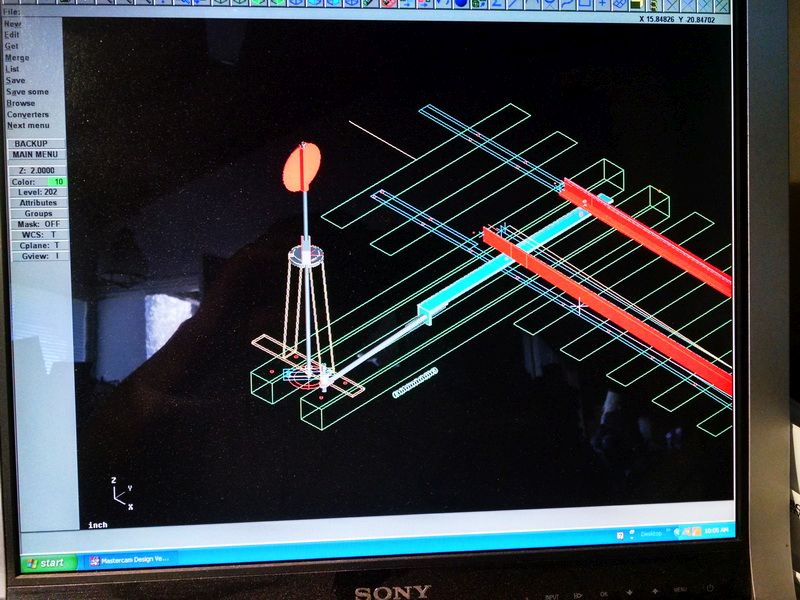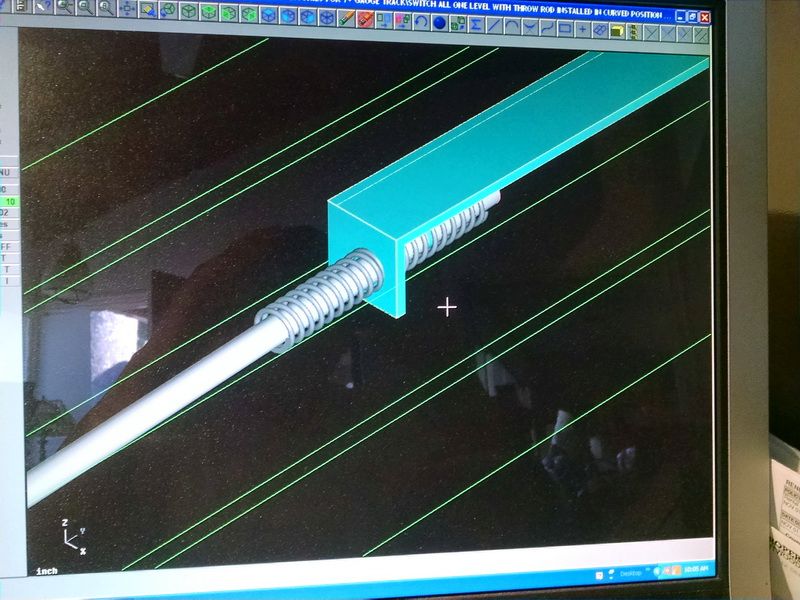 The doub;le compression springs to compensate for over-travel and hopefully function as a spring switch :).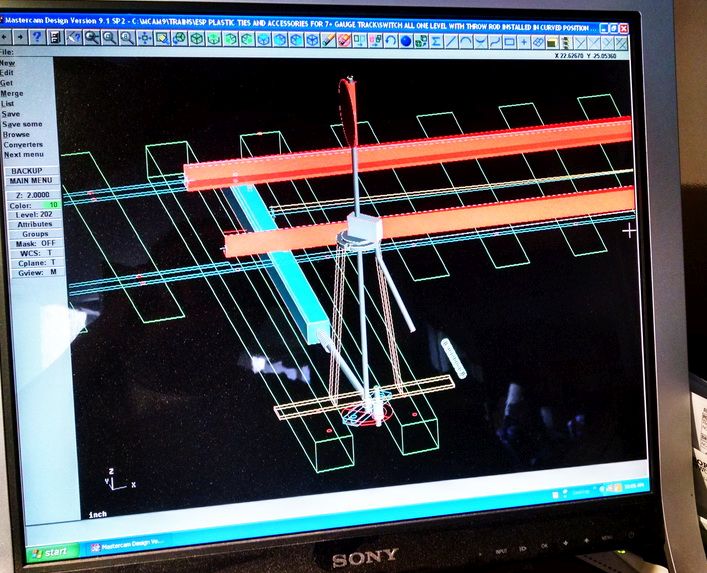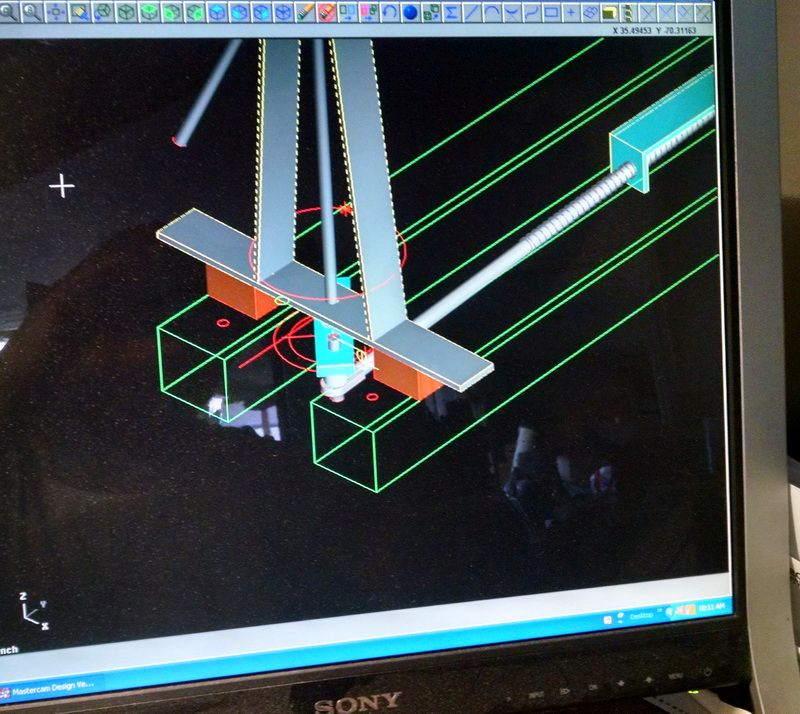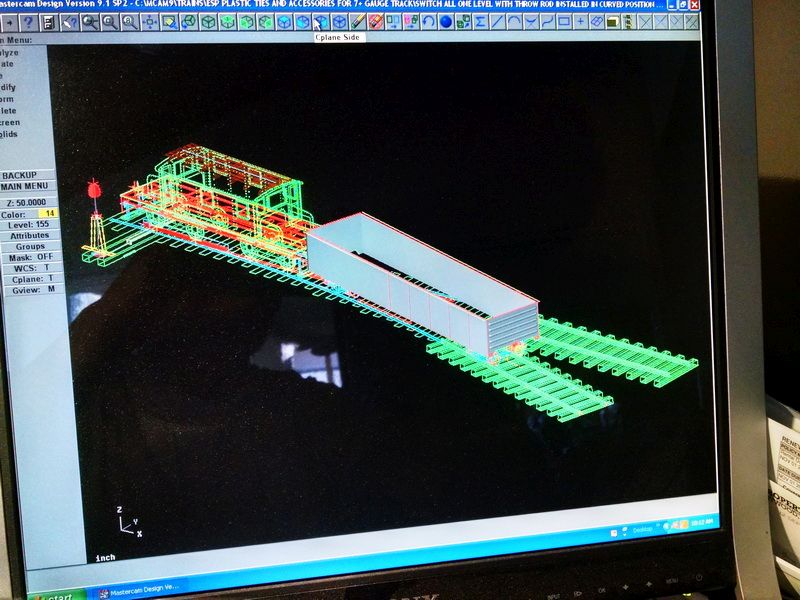 I added the drawings of one of my Baldwin P.E. electrics and my 72 inch steel gondola (to check clearances on the switch stand and how the 6 foot car would look on the 32 ft. radius on the turnout.
Now out to the shop to start machining parts for the mechanism. :)