Couple more pictures of progress:
Jenn interrupted, I stopped Jenn for a quick picture of her work. I'm very lucky to be able to happily work with my wife.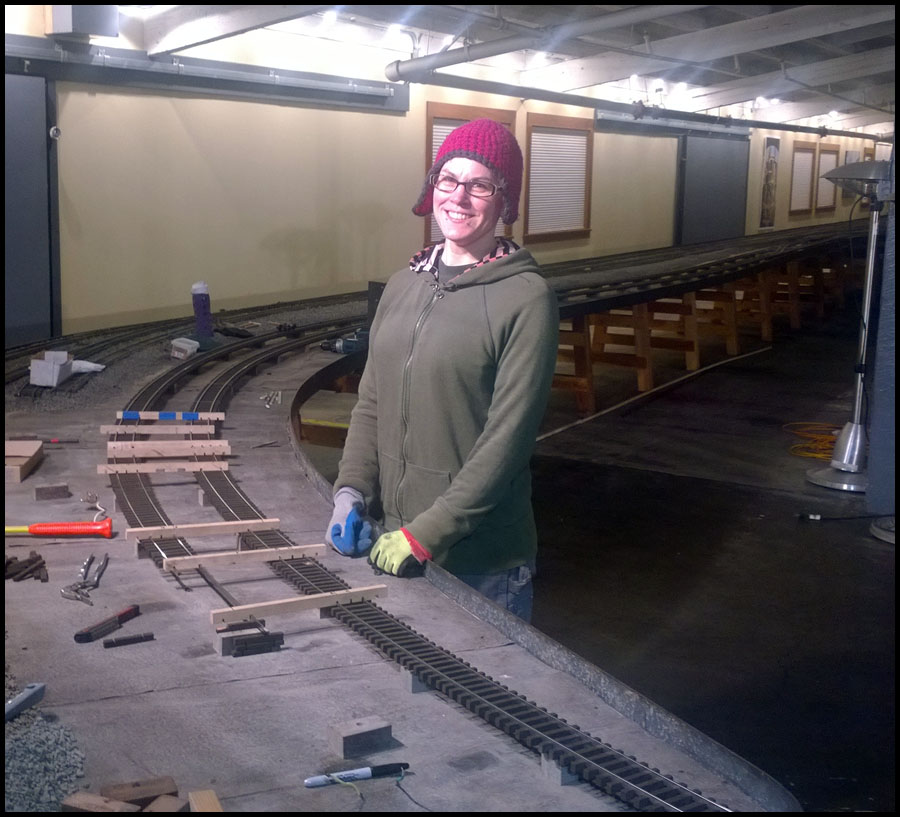 Picture of the far inside loop with all track removed.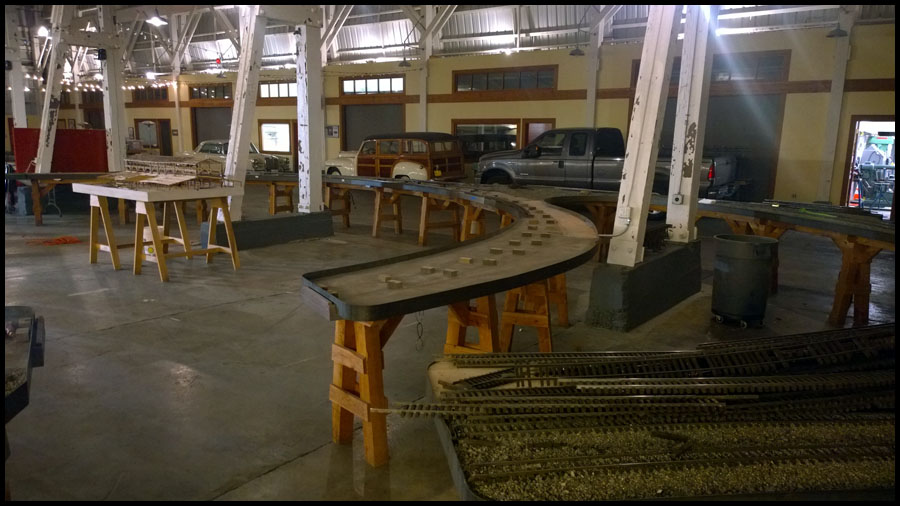 There are numerous removable bridges. This one will need rebuilding to accommodate 3 tracks. Some others will be converted to draw bridges for easy access.
You can see the bridge on the table in the upper left.


Opposite view of basically the same shot. My good camera went south on me, so I apologize for the phone pictures and the lens flair.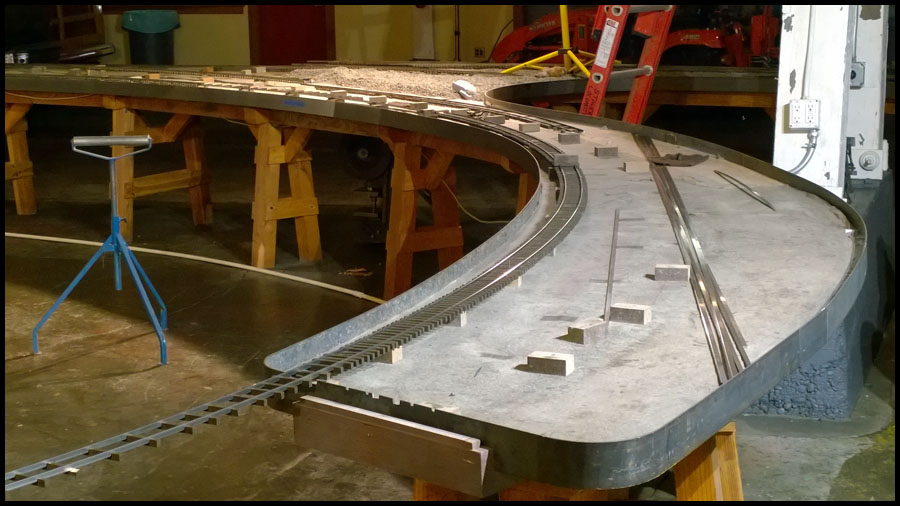 Jenns says we must leave for work now!
More to come...
Karl